Is the 10mm Too Powerful?
July 3rd, 2020
4 minute read
The topic of the 10mm stirs up strong opinions. It's a powerful round that gets an autopistol into magnum revolver power ranges (it's most often compared to the .41 Magnum), but its popularity waned a bit after its introduction many years ago. However, regardless of your personal feelings toward the round, there's no denying its resurgence in popularity today.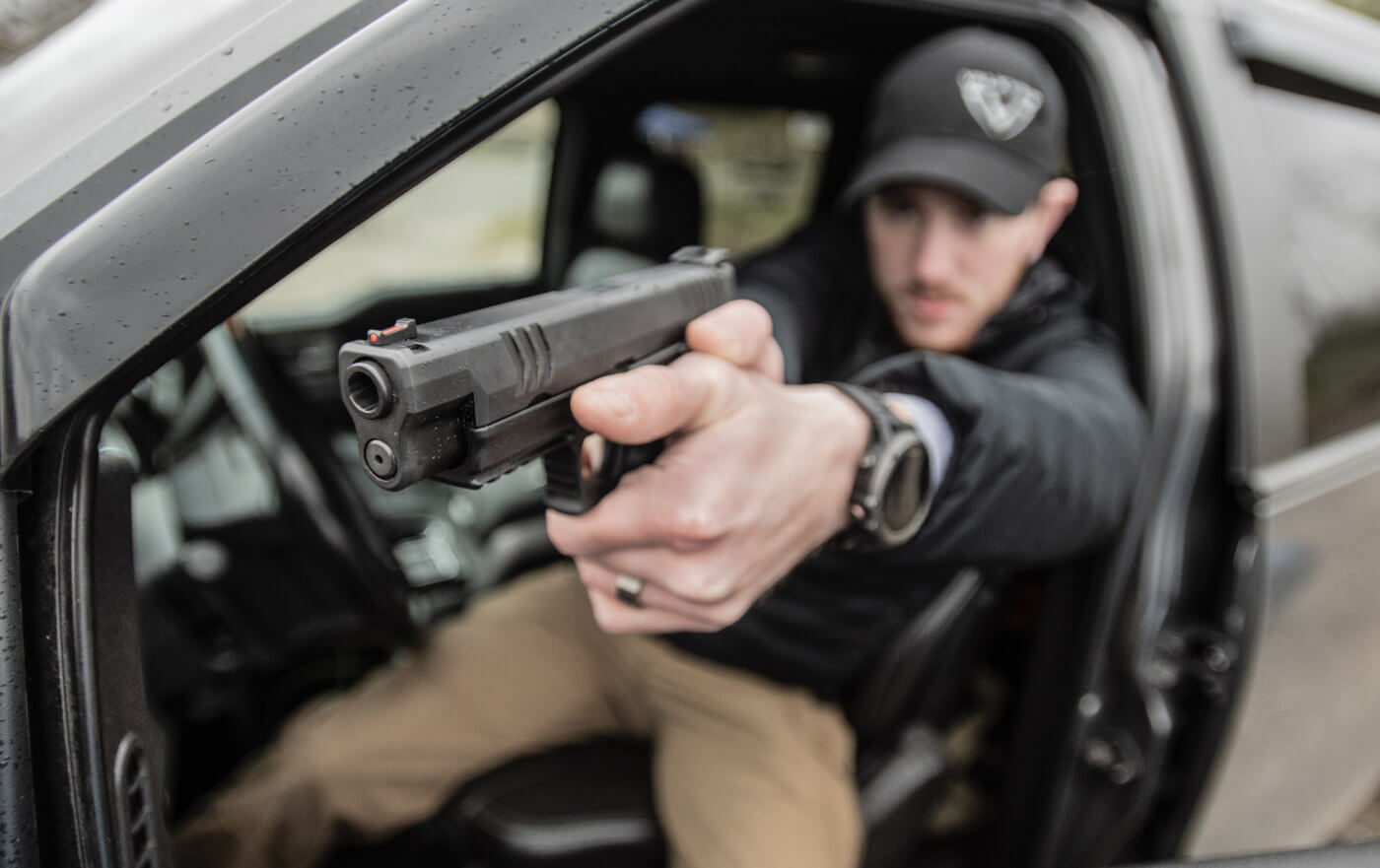 So, wouldn't it make sense that a very popular round be available in a very popular pistol? That would be the Springfield Armory XD-M line of pistols, which does in fact offer a version in the powerful and popular 10mm chambering.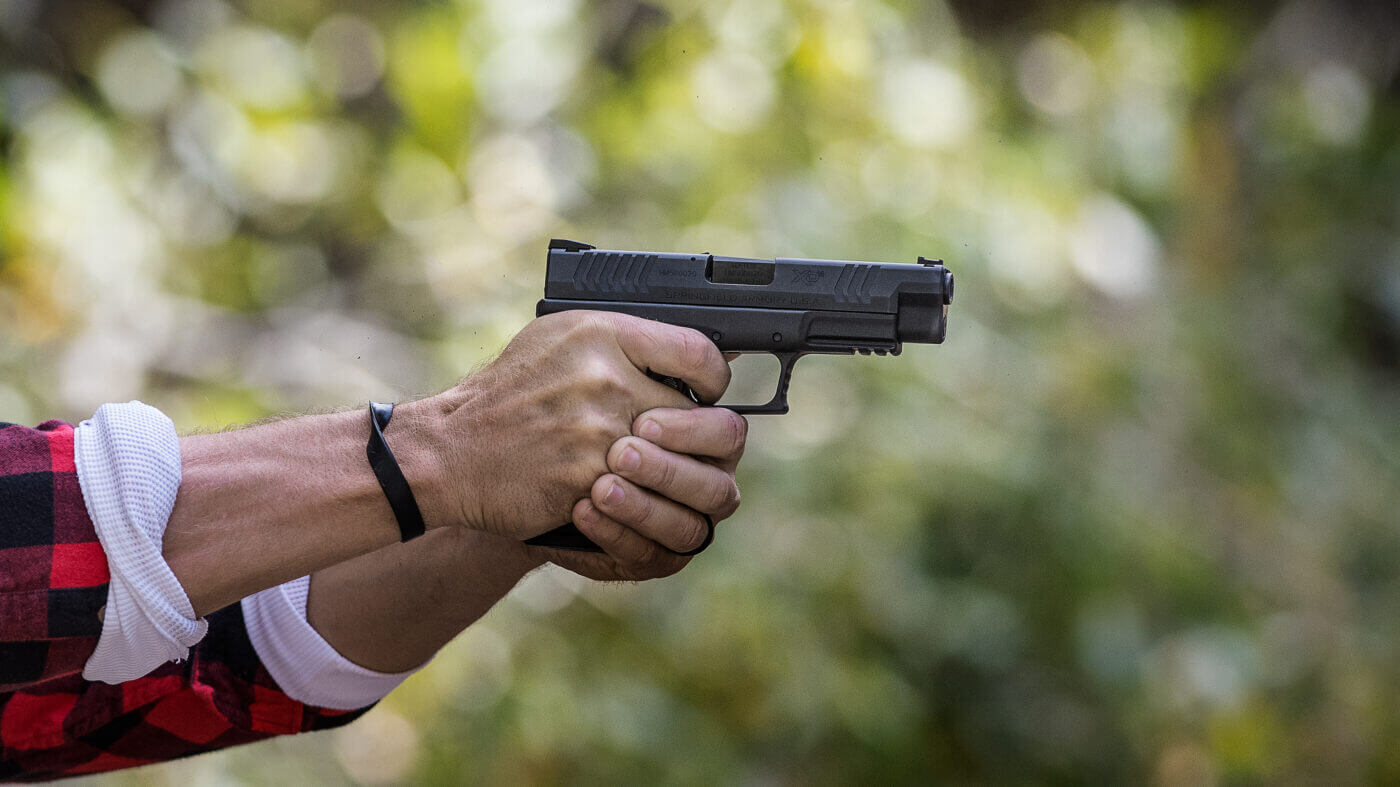 Your Choice
XD-M pistols in 10mm are available in a 5.25" competition model, 4.5" OSP threaded model, a regular 4.5" threaded model and a standard 4.5" model, which is the one I tested out. (There is also the new XD-M Elite line, available in 9mm, with enhanced upgrades and features. Check out a review here.)
Since the 10mm is such a powerful cartridge, you might wonder if the XD-M is up to a steady diet of the round. Well, Clay Martin decided to find out and put a 4.5" model through a 10,000-round test of Federal Hydra-Shok 10mm defensive ammo. The pistol made it through the test with flying colors (you can see that test by clicking here).
Hands On
With all the positive buzz around the pistol, I wanted to try one out for myself. Although I was not able to do the full 10K rounds Clay had done, I was able to compile a pretty good selection of ammo for my testing. It included 50 rounds of PPU's 170-gr. FPJ, 200 rounds of Atlanta Arms 180-gr. JFP, 40 rounds of Hornady Custom 180-gr. XTP, 40 rounds of Hornady Custom 155-gr. XTP and 40 rounds of Hornady Critical Duty 175-gr. FlexLock for a total of 370 rounds of ammo shot during this test.
Some 10mm pistols can feel a bit unwieldy in the hand, but not this one. I don't have gigantic meat mitts, yet it fit comfortably in my hand without feeling like I was going to have to do some fancy grip techniques to keep a hold of it. There are three interchangeable backstraps, but I left the one it came with on the gun.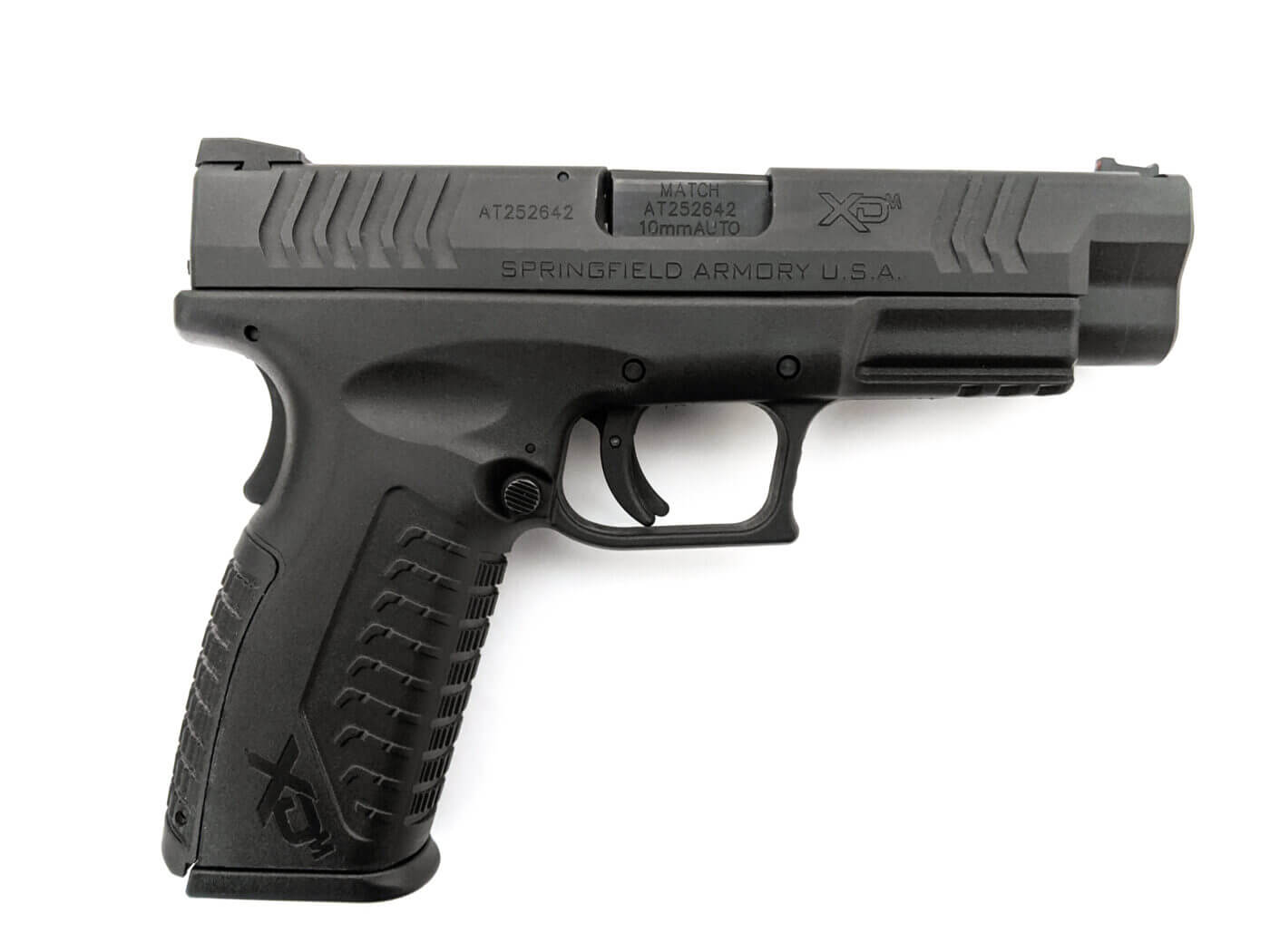 My first five shots out of the gun at self-defense distance all grouped nicely in one of the 4" circles on my target. Honestly, it was better than I was expecting for my first time shooting 10mm. Maybe it was the gun's full-length guide rod, the crisp trigger and reset, or perhaps the ammo, or maybe a combination of all the above? Either way, I'll take it.
The model I shot had a low-profile combat rear sight with a ledge on the front so that you could rack it off of a hard surface if need be. The front sight was a red fiber optic insert. Included in the case was a second rod of red and one rod of green in case you like that better.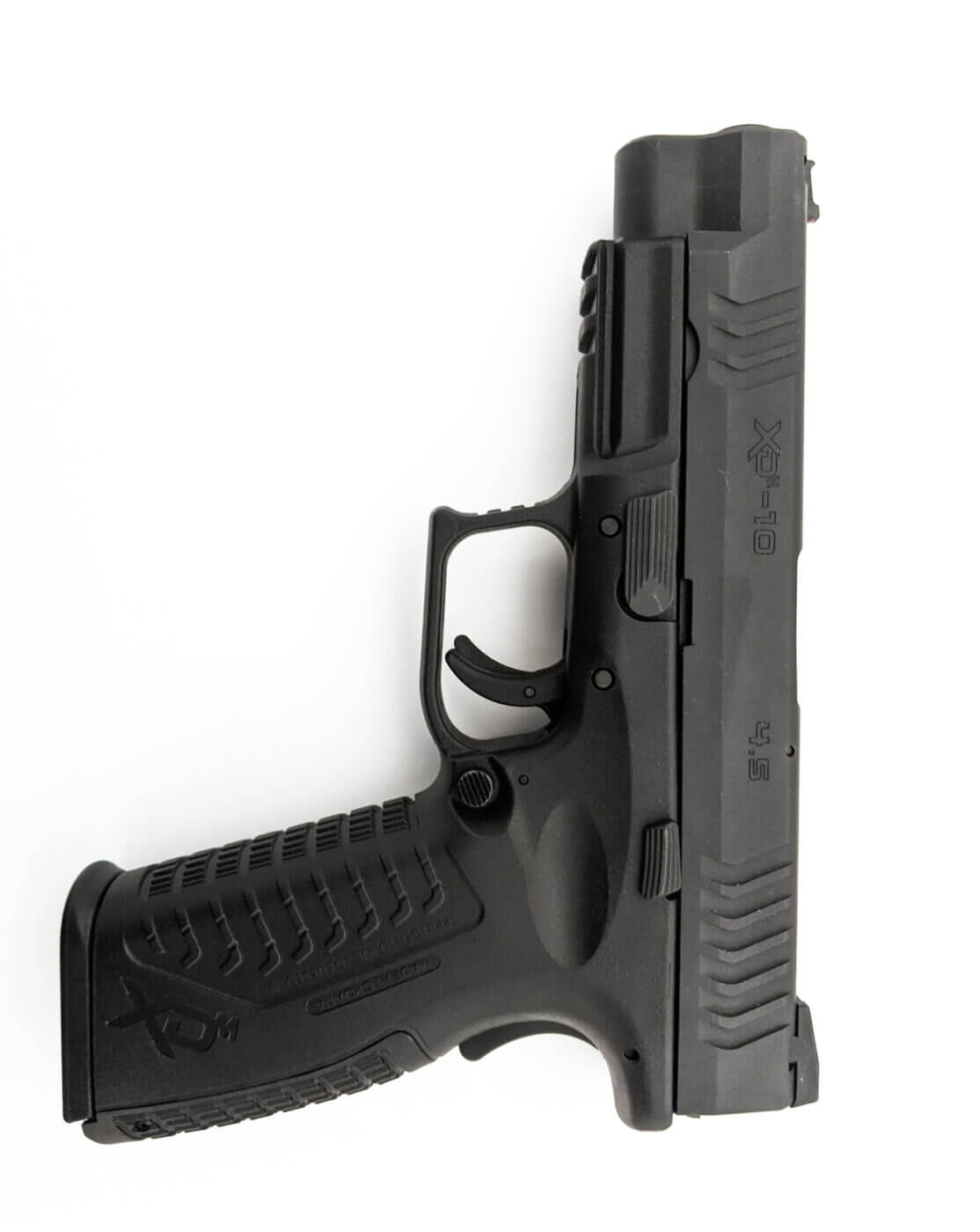 The Details
It wasn't until after I finished all of my shooting that I looked up the specs for the gun. I had no idea that it weighed in at just under two pounds (31.2 oz) unloaded, but I did notice that it felt super light the whole time, even with 15+1 rounds of 180-gr. ammo in it.
For those unfamiliar with the cartridge, you might expect an afternoon of shooting almost 400 rounds of 10mm to leave your hands and arms feeling a bit, well, uncomfortable. I found the opposite to be true. I really couldn't tell the difference between shooting this gun and caliber and my 9mm pistol, even with the heaviest 180-gr. cartridges.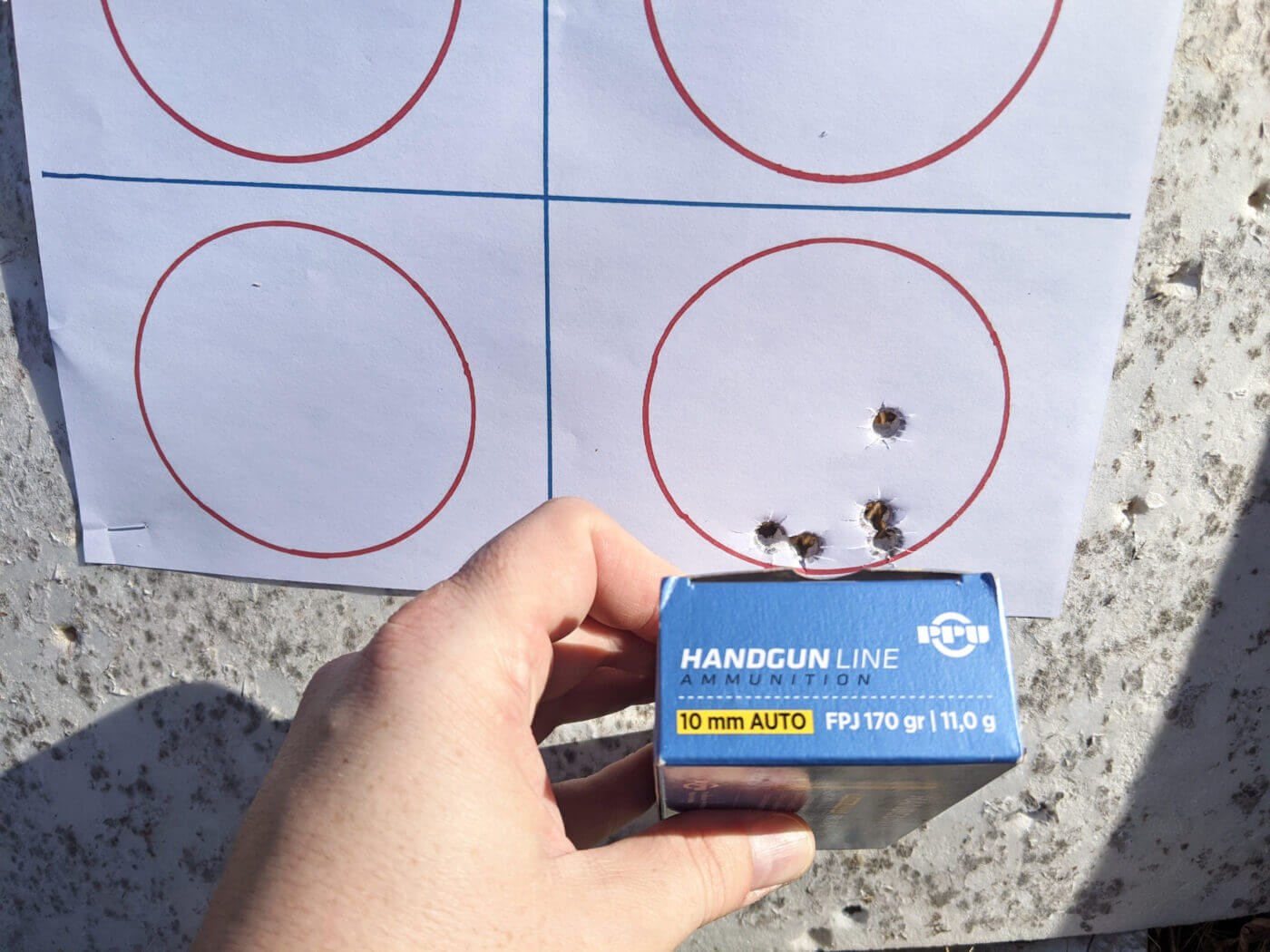 Simply put, Springfield Armory's XD-M 4.5" 10mm pistol is a great gun. It's obviously overbuilt, yet not overbearing. If you've been hesitant to give the caliber a try because of what you've read on the internet, I'd urge you to give it a try. After all, you read this on the internet, too. It's a great gun with a great chambering.
Editor's Note: Please be sure to check out The Armory Life Forum, where you can comment about our daily articles, as well as just talk guns and gear. Click the "Go To Forum Thread" link below to jump in!
Join the Discussion
Products in this article
Continue Reading
Did you enjoy this article?
137