Is the 911 .380 Too Heavy?
April 17th, 2021
4 minute read
When it comes to choosing your daily carry pistol, it can genuinely be a daunting task with the multitude of solid options currently on the market. Aside from the make and model you are going to entrust your faith in, there is still the decision of what cartridge you can control and accurately place shots with.
If you have narrowed your choices down to the Springfield Armory 911 chambered in .380 Auto like many concealed carry advocates have, you have made a wiser decision than you might even know.
The Why
The Springfield Armory 911 .380 ACP has been out for a couple of years now and since its unveiling, it has put other competing 380 pistols essentially to bed. The complete specifications for the Springfield Armory 911 .380 ACP can be found on Springfield Armory's website, but it boasts a lot of improvements and remedies to common complaints about all .380 pistols.
The world of .380 semi-auto pistols is a quagmire of plastic pistols that are not pleasant to shoot, manipulate or control. Since the frame, barrel and slide of the 911 is machined from aluminum and steel, all of the complaints you would normally attribute to small mouse guns all but evaporate.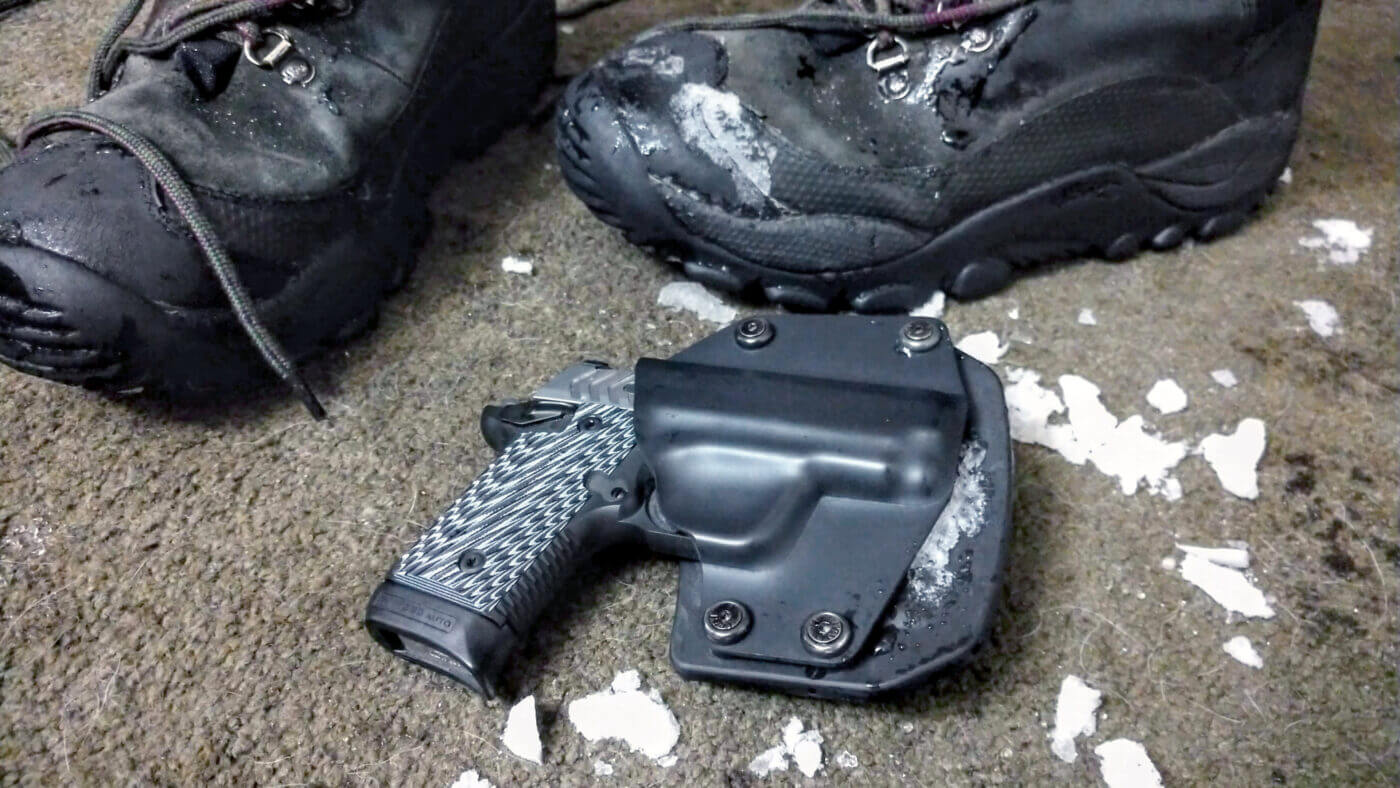 The hammer-fired Springfield Armory 911 .380 ACP weighs in at 12.6 ounces (unloaded) while all of its polymer competitors are wretchedly lighter: Competitor #1 (9.6 oz), Competitor #2 (7.7 oz), Competitor #3 (10.2 oz), and Competitor #4 (12.3 oz).
Heavy Metal Fan?
You might be wondering, why would you want a heavier gun? Well, "heavy" is relative. Yes, the 911 is heavier, but not prohibitively so. And what you get from the added weight is well worth it. When it comes to smaller handguns in general, weight is your ally. Additional weight helps diminish felt recoil.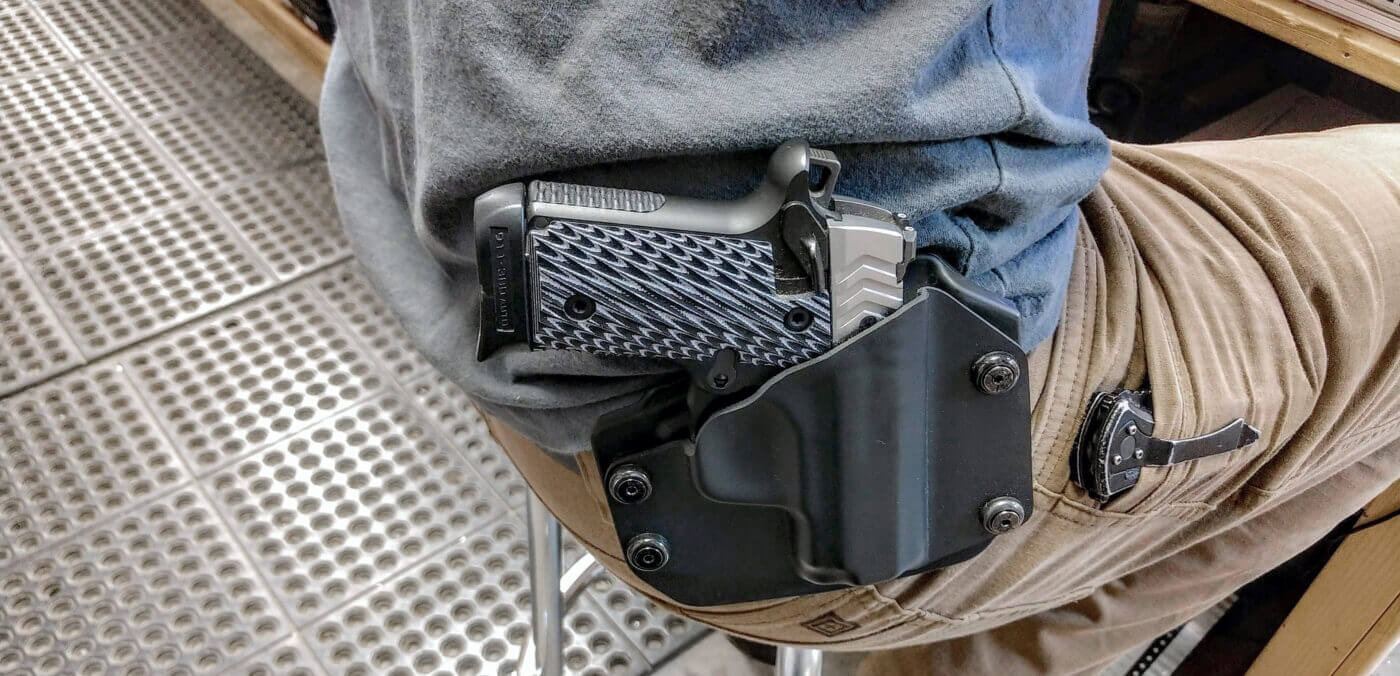 Most .380s can feel a bit snappy since they are so compact in their overall footprint. Increased weight in the Springfield 911 also aids in your stability and steadiness while shooting. Instead of floating your sights around the bullseye, that increase in weight creates a stabilizing effect while you are bearing down on your sights.
Another bonus to the heavier metal nature of the 911 aside from stability in your sight picture is the added rigidity to your frame. This facilitates in reducing flex, thus making the gun more accurate than its polymer counterparts.
You will want to fall in love with heavy metal additionally because the 7075 T6 anodized hard-coat aluminum body of the 911 can be crafted to a discerning fit, finish and tolerances which, as stated earlier, do not flex like polymer can. This rigidity also ensures that over time and repeated recoil your accuracy does not diminish.
A final reassuring nod towards an appreciation for a metal-framed carry pistol like the Springfield Armory 911 lies in the grip. The metal frame has an Octo-Grip texture on the front strap and mainspring housing that is milled in for a crisp and positive grip. With small carry guns, solid and sure dexterity is a must if you want to confidently control your carry gun.
Moreover, many plastic frames do not allow for replaceable grips, but the 911 does. It features a G10 textured grip that affords the shooter a secure command of their firearm. If the owner of a 911 wants something even more aggressive in texturing they have the option available to replace that G10 grip panel with something else as well.
Conclusion
So, while much of the concealed carry community displays offerings of .380s in polymer platforms, you might want to reach for a little bit of heavy metal like the Springfield Armory 911 embodies. I personally find carrying mine in an Alien Gear Cloak Mod OWB holster to be a pleasure, and appreciate having it handy and at my side.
As always, join us again soon on TheArmoryLife, be safe out there, and happy shooting!
Editor's Note: Be sure to check out The Armory Life Forum, where you can comment about our daily articles, as well as just talk guns and gear. Click the "Go To Forum Thread" link below to jump in!
Join the Discussion
Featured in this article
Continue Reading
Did you enjoy this article?
118