MGM Targets Review: Is Hex Alloy Their Secret Weapon?
February 5th, 2023
4 minute read
I am very familiar with MGM targets, but I did not know they had been on the hunt for the perfect steel blend for shooting for more than 20 years. However, I was extremely interested when they released their AR550 line of Hexalloy steel plates (even if I didn't know it was the culmination of this two-decade search).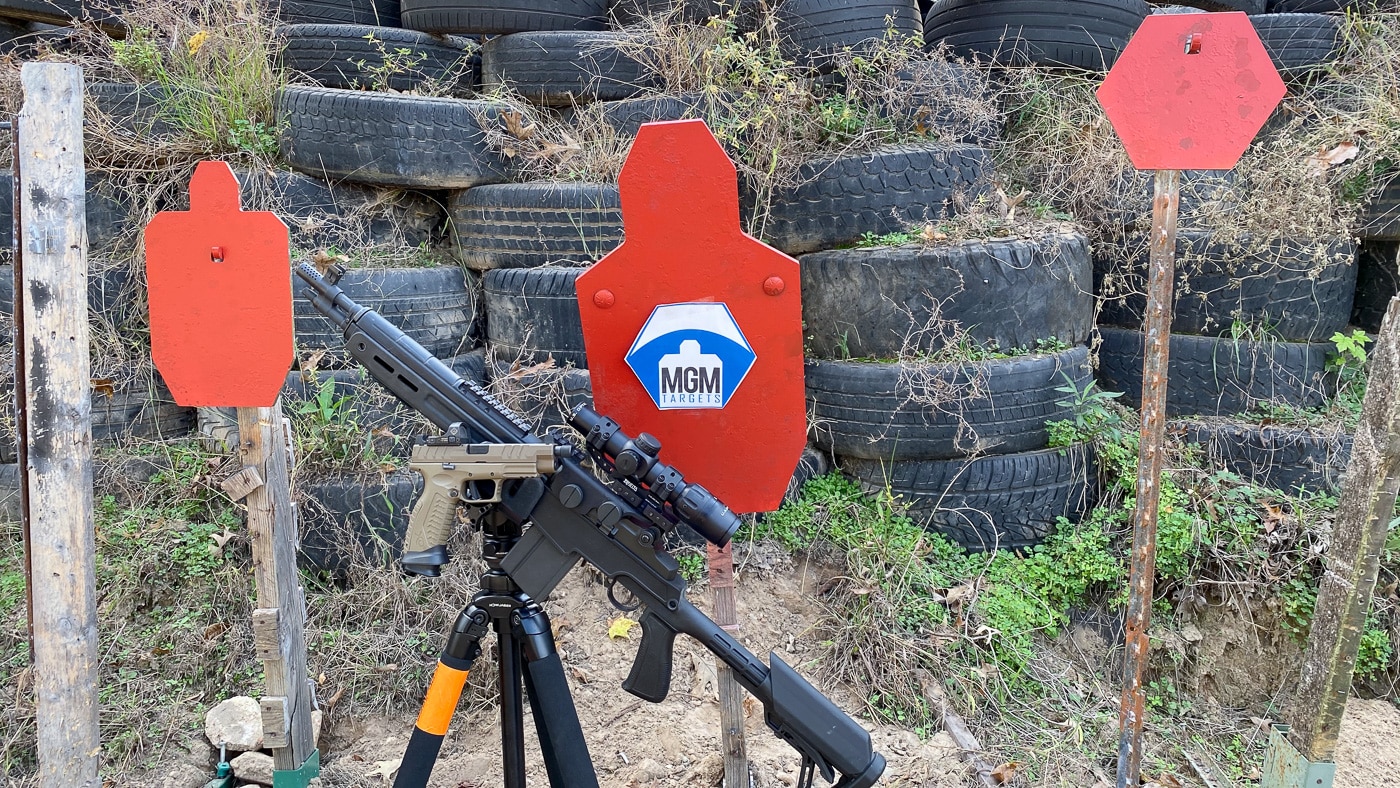 For those of you not familiar with this material, "AR" in the AR550 name stands for "abrasive resistant," with a Brinell scale (or hardness scale) of 550. Frankly, this is not your run-of-the-mill AR550 steel plate.
Testing It Out
I was recently fortunate to have three kits from MGM Targets in for review. They are as follows: the MLS T-Post Package with their 8" Hex plate, the MLS 2×4 Package with the ½ IPSC Plate, and the BC-C Zone with 2×4 bracket and base.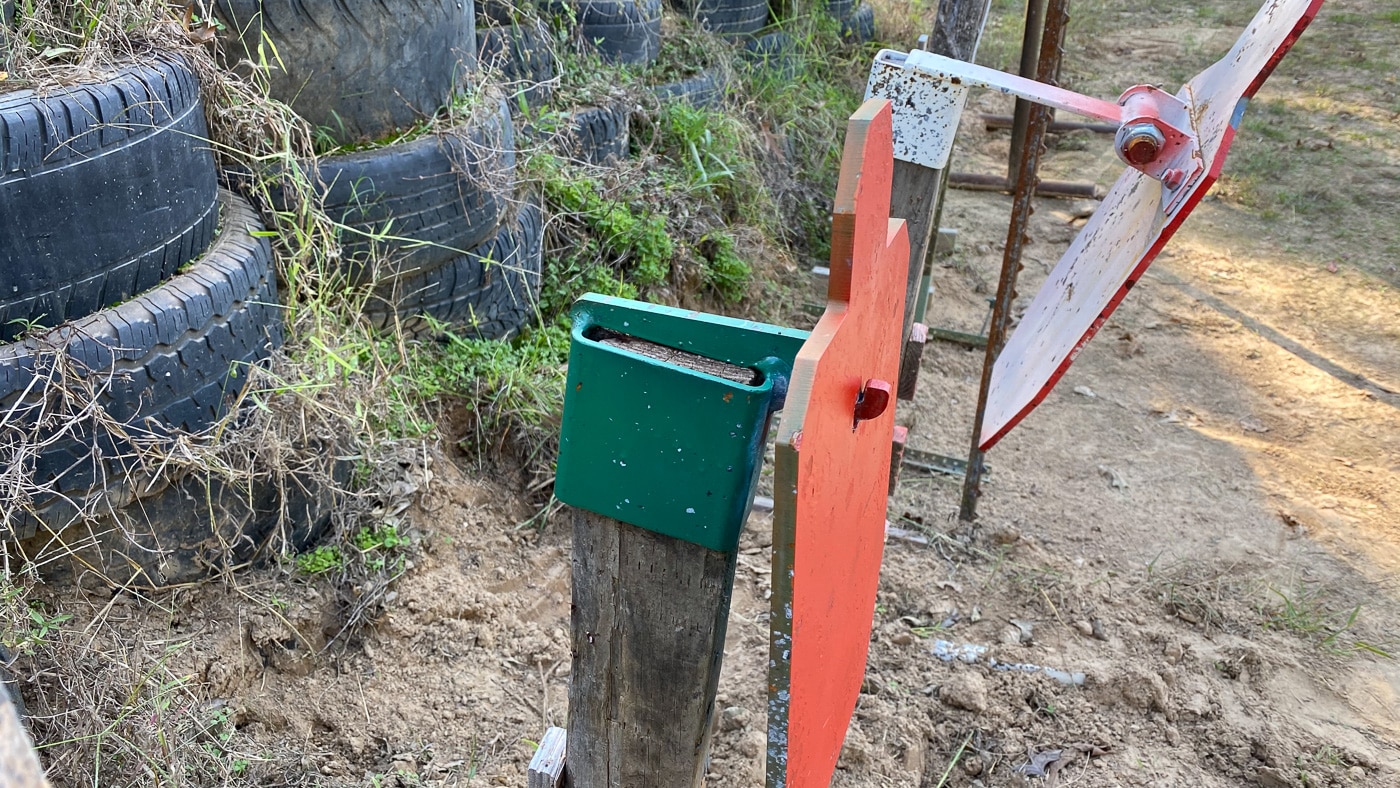 The MLS T-Post Package, which has an MSRP of just under $72, includes T-Post MLS cap and one 8" MLS Target Plate. The MLS 2X4 Package, which has an MSRP of $138.25, includes 2×4 base, "no weld" 2×4 MLS cap and an 8″ MLS Target. Priced at $460.07, the BC-C Zone target comes with "no weld" 2×4 bracket and base. It is the same size as an IPSC target without the D zone, and the target is at a 27 degree angle so it can be engaged closer without a significant amount of frag returning to the shooter.
MLS Stands for Modular Locking System, which is how the plates lock to the hangers. MGM builds their hangers out of the same AR550 steel out of which they make their plates. Clearly, it's a bad idea to have a hanger that cannot stand up to impacts the plates can, or also when the bullet spalls against the hook.
I like the t-post hanger system because it's a small, neat package if you are looking to hang a lot of steel in a small area and do not plan to move the plates.
Great Training Option
The 2×4 packages with bases are great for the shooters who want to easily change up the range set-up whenever they feel like it. It gives both your range and plates more versatility, and that means you can train and shoot harder.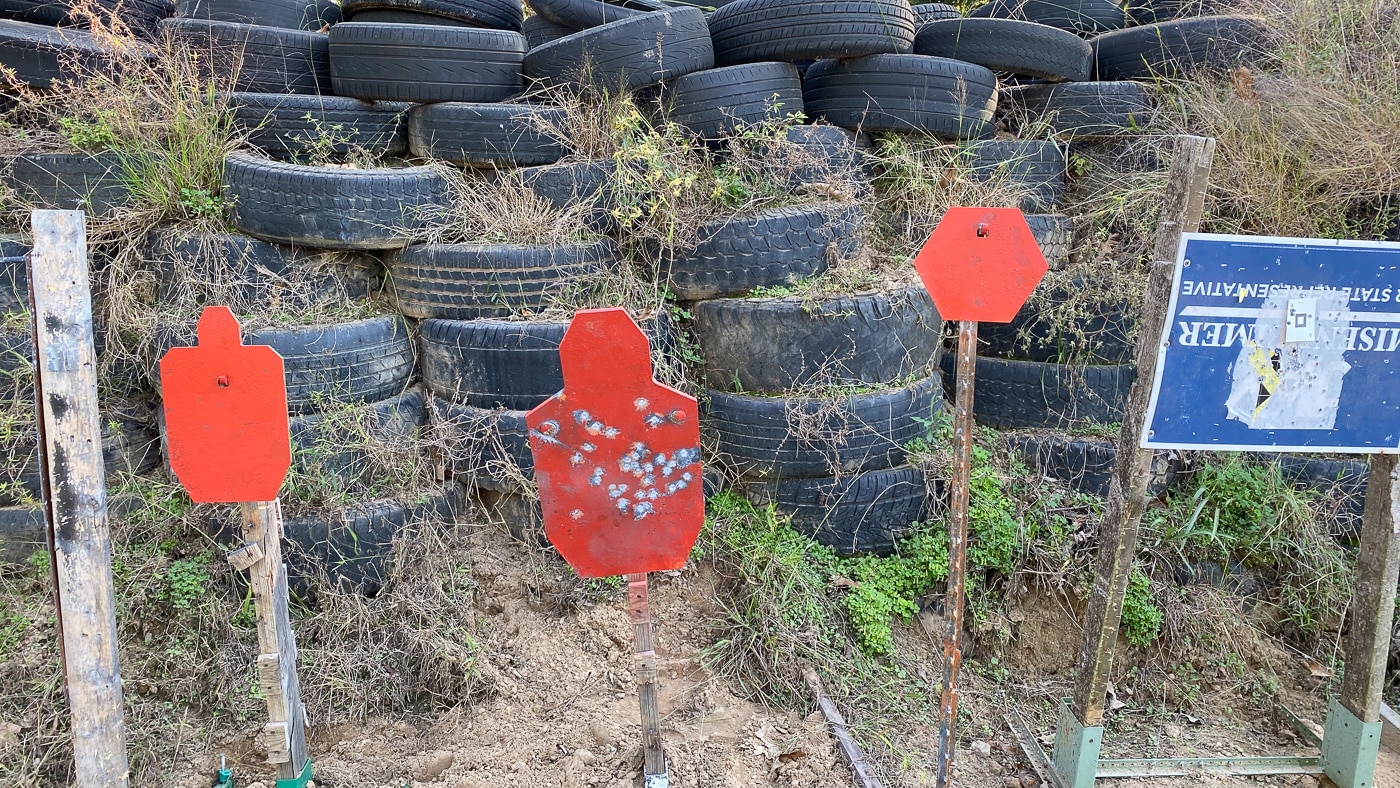 I love having the ½ IPSC plates for friends who are planning on getting their license to carry in Texas. I have them focus on using this plate over a paper target at 7 and 15 yards because it forces them to train harder. That way, when they take the course, they are more proficient (nothing wrong with wanting people to be better shooters when they can carry, right?).
The BC-C target that I use has been updated since I received mine in early 2020. The large bolt and welds have been replaced with a "no weld" system. This plate is built for the shooter who plans to use this plate at closer ranges with 5.56mm and doesn't want to worry about damaging the plates. It's not a long-range plate or even a plate that makes much noise when hit since that is not its designed function. MGM Targets designed this to be a hard-hitting, heavy-use plate that will take a beating and keep on working.
Shooting
Now, let's talk about shooting these targets. The main calibers I keep as my go-to are .22 LR, 9mm, .45, 5.56x45mm and 7.62x39mm and .308 Win. I shot all of these (except the .308) chamberings at 50 yards to ensure I was protected from spalling coming off the targets.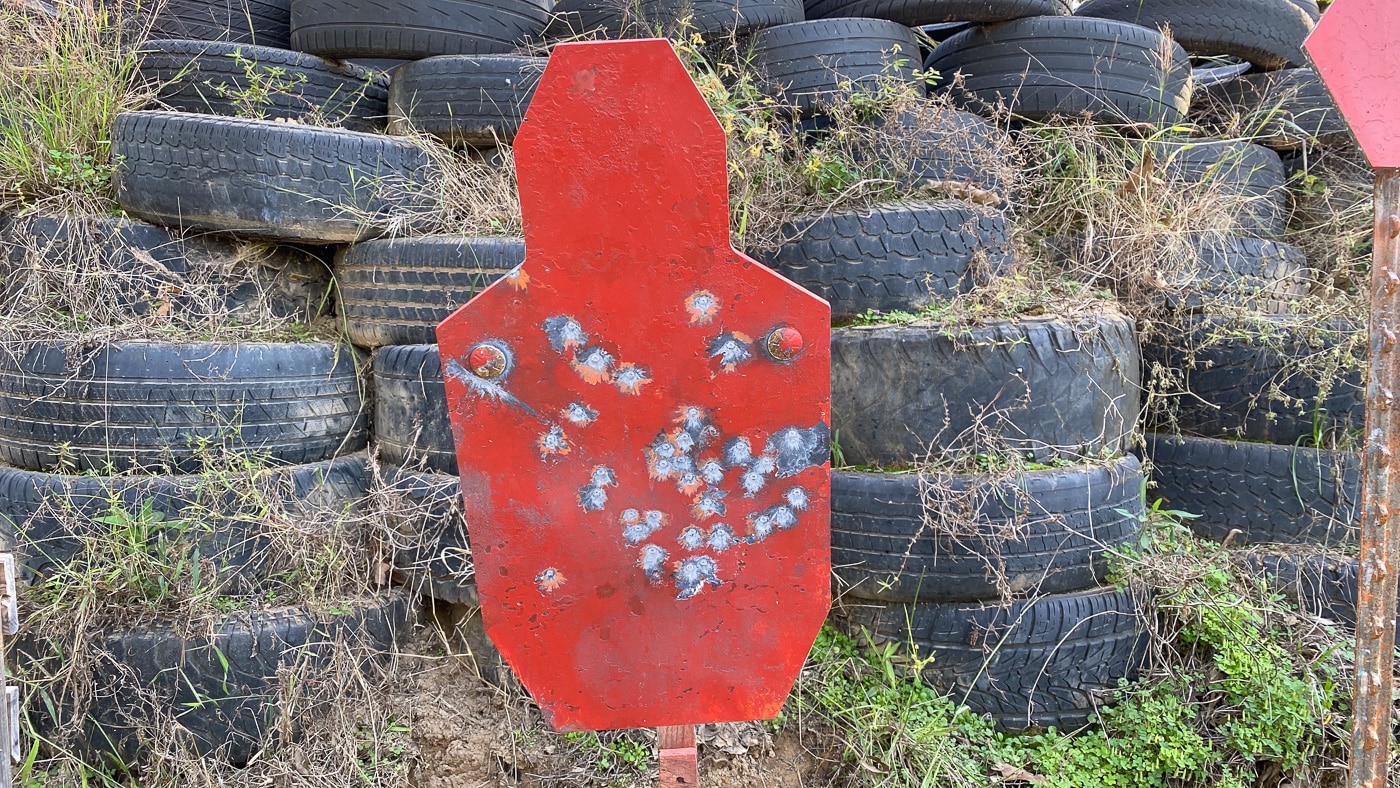 The BC-C Zone targets are designed for the shooter who wants a close-range target that can take a beating. This means you can do a mag dump with 5.56 into the target and not worry you are going to damage it.
Forever Warranty
MGM Targets has everything for everyone. Whether you own a professional range, are a competition shooter, or you are the average shooter who has land, MGM Targets has a product for you. They offer their products with a "forever warranty" so you never find yourself regretting that you do not have the best targets or the best warranty out there.
Editor's Note: Please be sure to check out The Armory Life Forum, where you can comment about our daily articles, as well as just talk guns and gear. Click the "Go To Forum Thread" link below to jump in and discuss this article and much more!
Join the Discussion
Featured in this article
Continue Reading
Did you enjoy this article?
58