Springfield
XD-M

Line of Pistols
March 17th, 2021
8 minute read
What do you do with an extremely popular handgun like the Springfield Armory XD? You take user feedback and develop an updated platform that incorporates some amazing performance upgrades. That's exactly what Springfield Armory set out to do with the XD-M line of pistols. And if you ask me, they succeeded.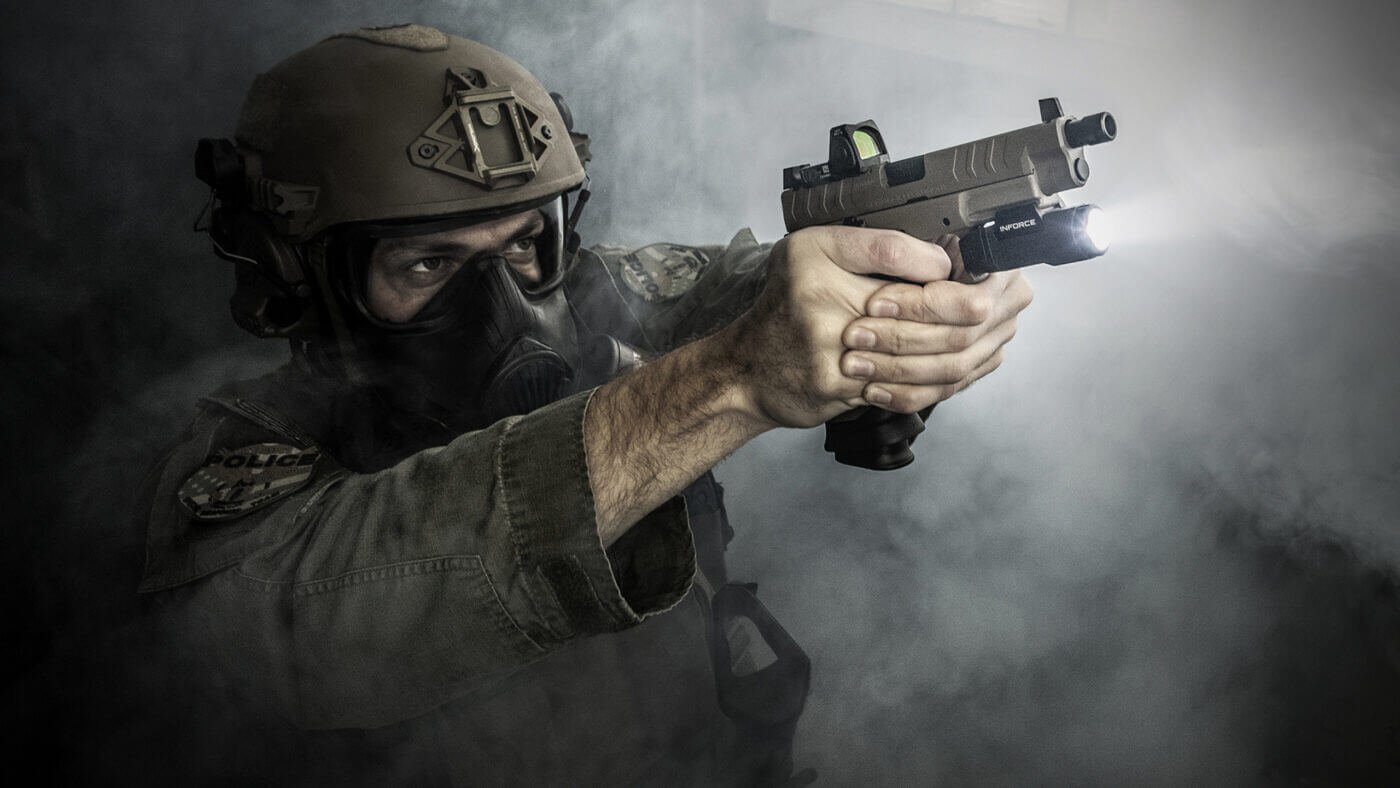 I've been a fan of the series for a while and have followed the development of the guns since they were first introduced. I recognize, however, that not everyone is a gun nerd. My goal today is to introduce the Springfield XD-M pistol line and give you some details about the different models. Should you decide you want to buy one for yourself, this XD-M guide can help you find the right model for your needs.
XD-M
As I alluded to earlier, the XD-M pistols are an extension of the original Defend Your Legacy XD handguns. Like the original XD line, the XD-M guns are striker-fired pistols that use a polymer frame. From the shooter's perspective, that's pretty much where the similarity ends.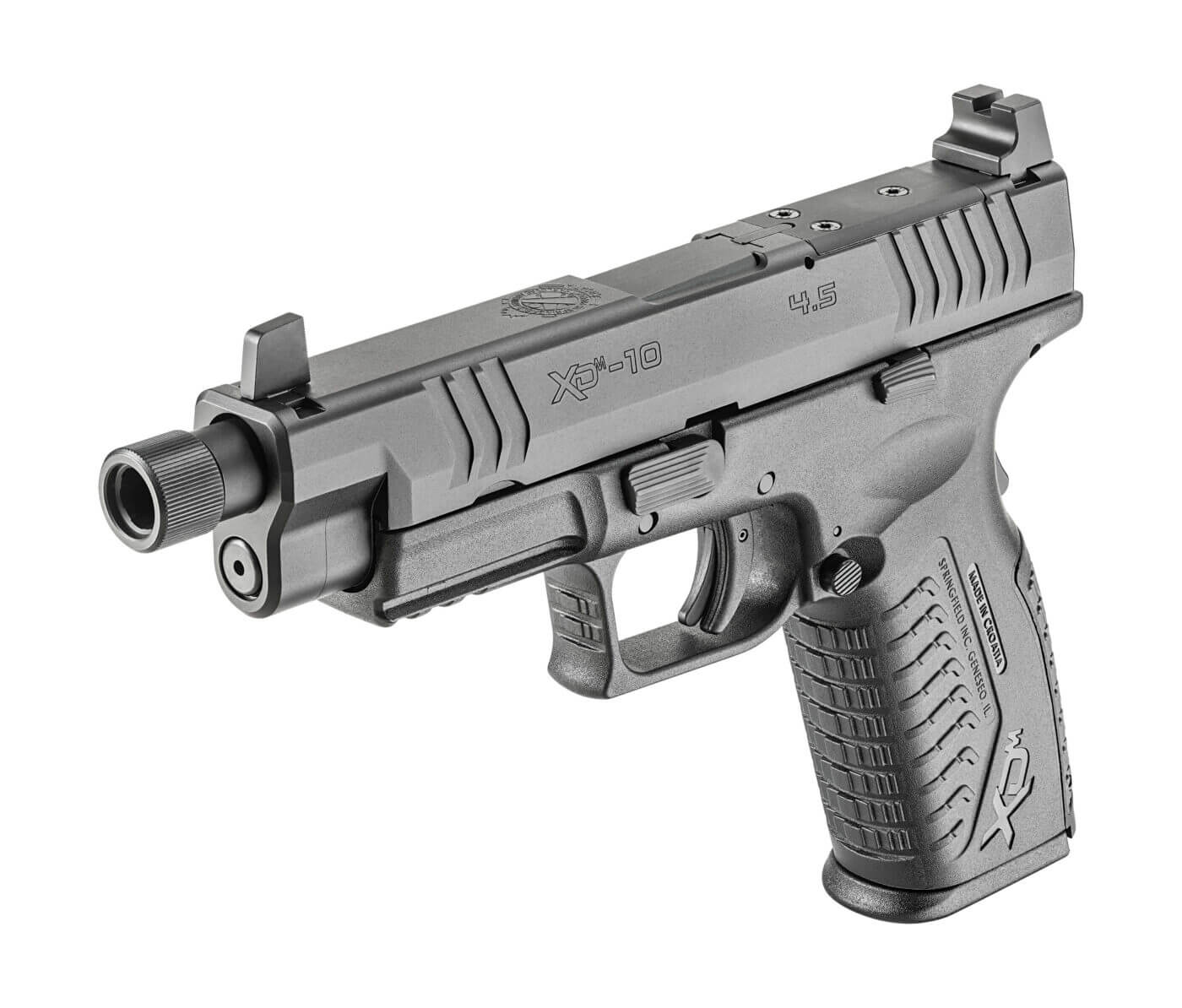 Standard XD-M pistols are heavy hitters chambered in both .45 ACP and 10mm Auto. Both chamberings use a 4.5" match grade barrel that can help you make precise shots for self-defense, competition or even hunting. Both the barrel and the slide are finished with a Melonite treatment that helps protect the metal from corrosion and other damage.
The XD-M pistol is customizable to best fit your hand. Each gun comes with three interchangeable backstraps. These backstrap inserts are in different sizes that allow you to match the overall grip size to your hand. This feature should provide a much better hand-to-gun fit for improved recoil control and proper finger placement on the trigger.
Additional XD-M features include:
Fiber optic front sight
White two-dot rear sight
Sights are dovetailed for easy customization
One-piece recoil system with a full-length guide rod
Industry standard Picatinny-type accessory rail for a white light like the SureFire X300U-A
Two magazines (13-round mags in .45, 15-round mags in 10mm)
The XD-M is also available with a threaded barrel in both chamberings. As an added benefit, the XD-M chambered in 10mm with a threaded barrel is also an OSP model. The OSP model is "optics ready" with a slide factory cut for the addition of a red dot sight.
For my money, the 10mm XD-M OSP is the way to go. The recoil of the 10mm cartridge is overhyped — these things shoot like a pussycat. However, a full-power load like the Federal HST delivers plenty of punch to stop an attacker in his tracks.
XD-M

Competition

If you enjoy a bit of run-and-gun, Springfield also offers a pair of XD-M Competition models for your consideration. These guns – one in .45 ACP and the other in 10mm – both come with a 5.25" barrel and a fully-adjustable rear sight. Both guns have a large relief cut in the top of the slide to counter the weight of the additional gun length. The result is a well-balanced pistol suitable for making both short- and long-range hits quickly. If I picked an XD-M for hunting, this would be the model.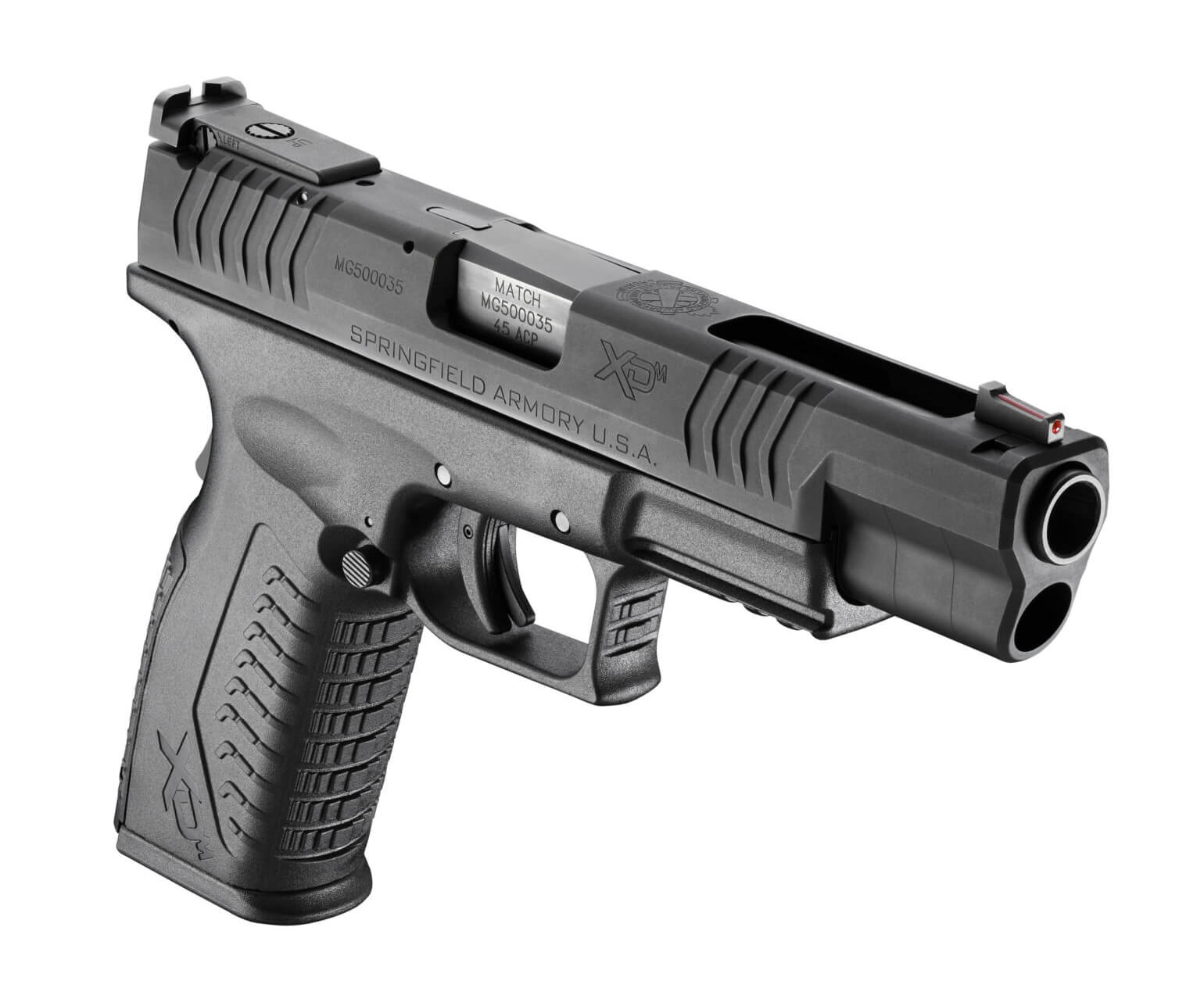 XD-M

Elite

If the XD-M can be seen as an evolutionary step of the XD platform, the XD-M Elite is a revolutionary jump forward. The 9mm pistols are further improved in both performance and ergonomics to provide an elite experience in shooting.
One of the biggest advancements in the XD-M Elite pistols is the META trigger system. META is an acronym for Match Enhanced Trigger Assembly. As the name suggests, the pull and break on this trigger are precise and consistent. The META trigger is a nice pairing with the line's use of match-grade barrels.
XD-M Elite pistols have improved slide serrations that enhance your ability to grab hold and work them. Additionally, Springfield Armory includes an ambidextrous slide stop to improve the appeal to left-handed shooters and make the pistols completely ambidextrous.
Another enhancement to the Elite line is the inclusion of a flared, extended and removable magazine well. The wide-mouthed well acts as a funnel to channel magazines home during fast reloads. While many shooters think of this as an advantage for competition, it can also be a huge help in a defensive situation where reloading is most assuredly being done under pressure.
There are a number of variants in the XD-M Elite line, so let me briefly describe each.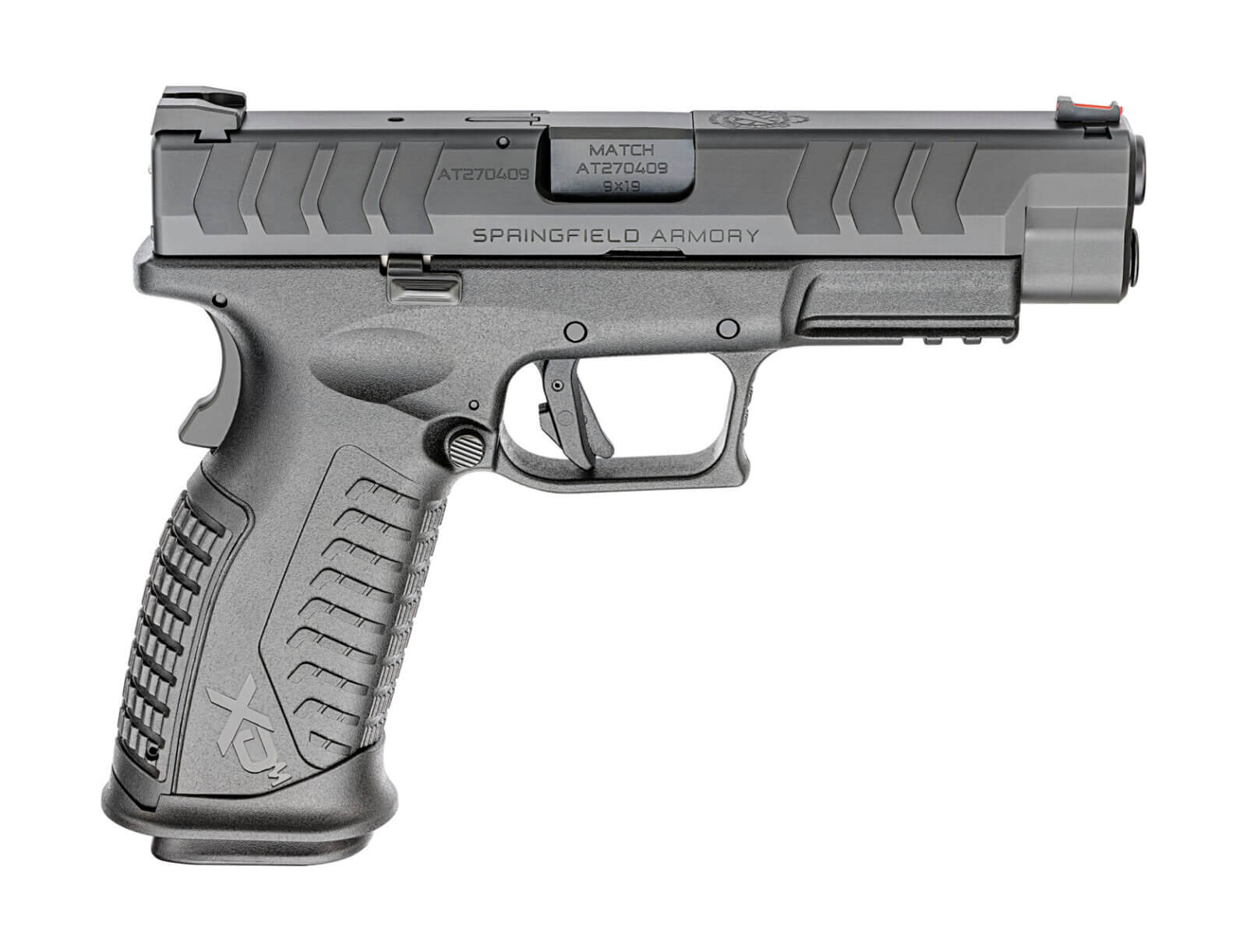 XD-M Elite 4.5" – This is the standard XD-M Elite model chambered in 9mm. It is suitable for law enforcement duty use, home defense and competition. Standard magazine capacity is 20 rounds. This gives you a decided advantage in a lethal force encounter – especially when you are attacked by multiple assailants.
The XD-M Elite 4.5" pistol is equipped with a fiber optic front sight and a Tactical U-Dot rear sight. The U-Dot sights used by Springfield Armory are exceptionally good. I have a U-Dot sight set installed on my Springfield Hellcat, and I highly recommend them.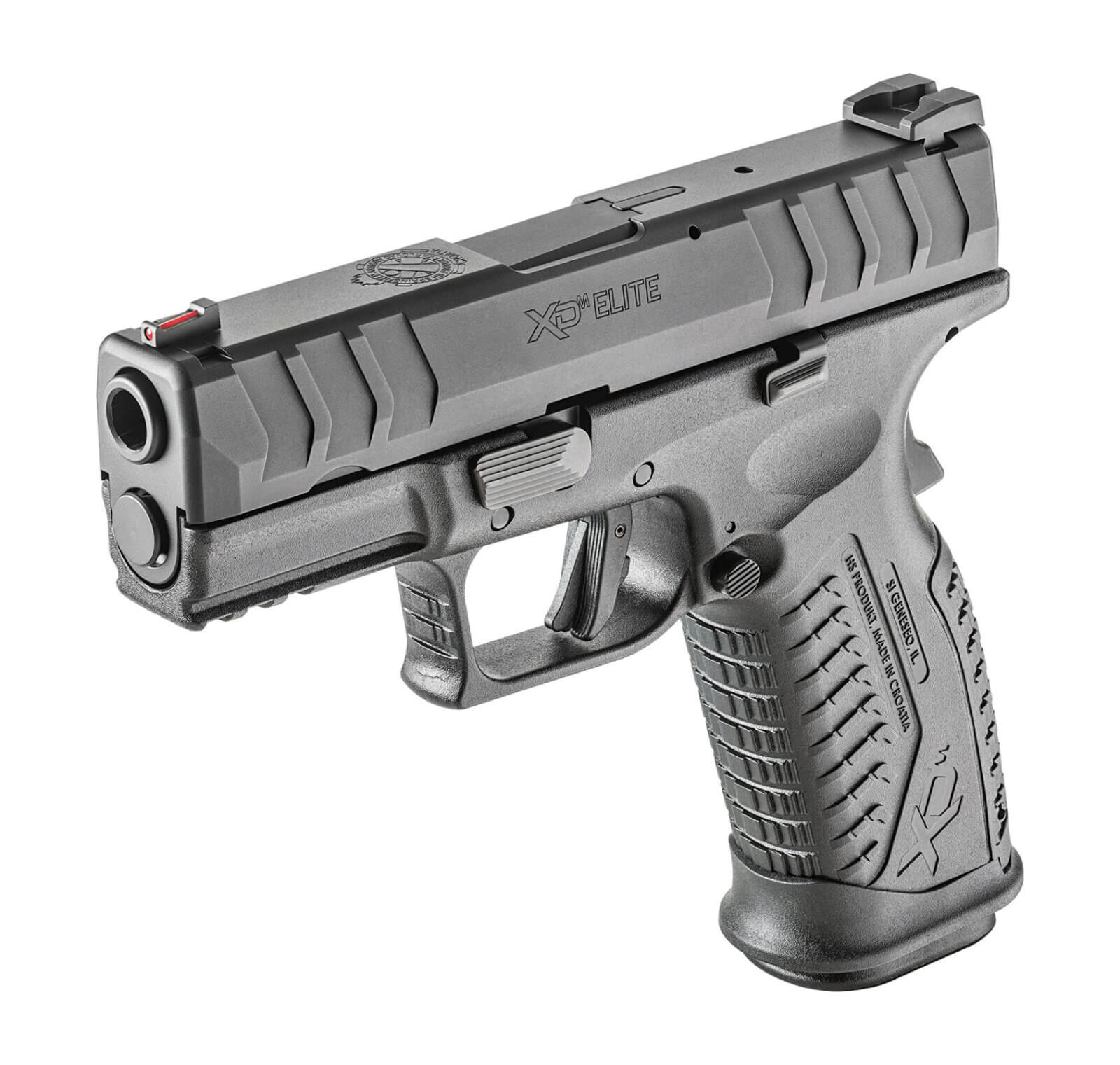 XD-M Elite 3.8" – I like concealed carry pistols with barrel lengths in the 3.5"-4" range. My Springfield XD-E, for example, is the 3.8" model that makes for a slick CCW handgun. Springfield offers that same barrel length in the XD-M Elite 3.8".
A shorter barrel does not mean that the gun is short on features. Rather, it has all of the same enhancements that the 4.5" model has including the 20-round magazines, match-grade barrel and U-Dot sights. The gun is a little lighter though – only 28 oz. unloaded.
If you like the sub-4" XD-M Elite, but are worried about the full-size grip, I suggest you look at the…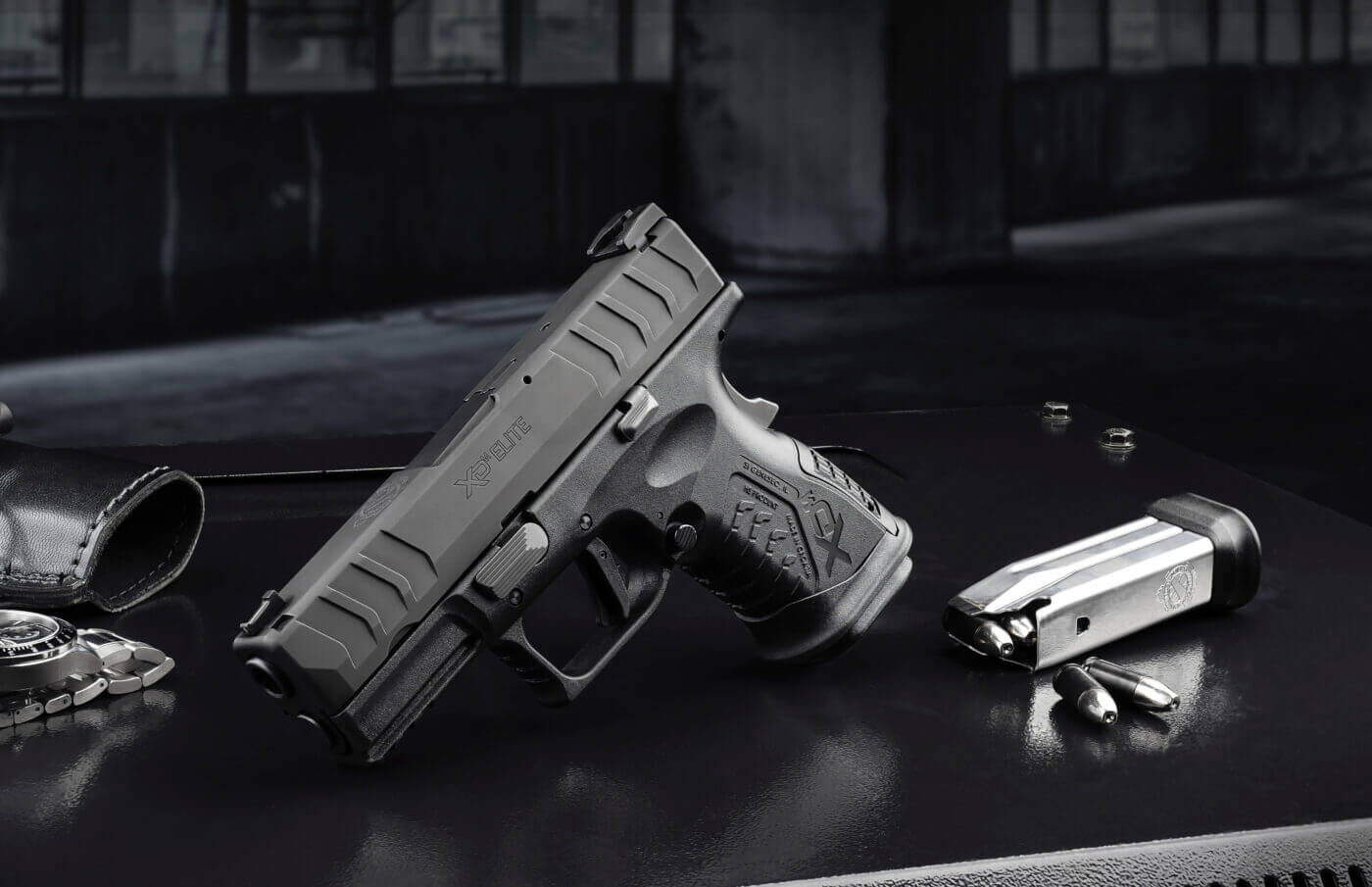 XD-M Elite Compact – The smallest package in the XD-M Elite line, the 3.8" Compact pistol uses a compact frame with a shortened grip. This improves your ability to conceal the handgun while still maintaining enough of a grip to get a firm hold.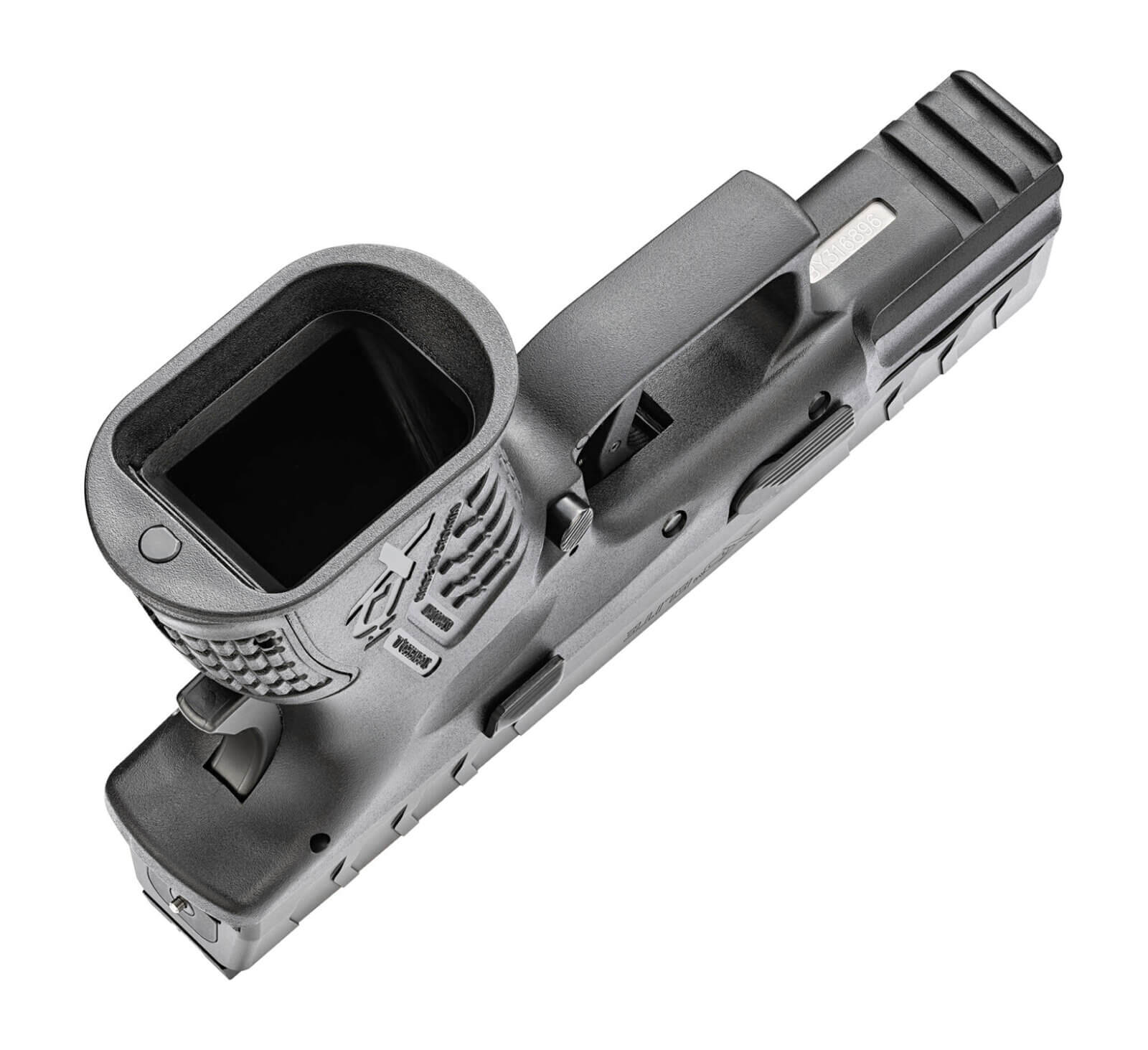 The standard magazine size for this 9mm pistol is 14 rounds. Springfield Armory includes two with each gun. If you might prefer to have a full-size grip on occasion, the company also sells extended magazines that include a body spacer to extend the grip size. The larger magazines hold 19 rounds. Just be sure to remove the extended and flared magwell if you use these.
XD-M Elite Compact OSP – Small guns often compromise features in favor of concealment. There are seemingly few, if any, such compromises with the Springfield XD-M Elite 3.8″ Compact OSP. Although compact, the gun still features a 14-round magazine, the incredible META trigger, completely ambidextrous controls, a removable magazine well and a slide ready for optics.
Red dots are a big deal in the self-defense world, and if you've made the move to optics on your CCW gun, this XD-M Elite is worth a serious look. It works with a wide range of red dot mounts including the HEX Dragonfly. Even if you aren't enamored with red dots, the gun is still a great buy with its standard fiber optic front sight and wide U-shaped notch rear. As iron sights go, these are fast!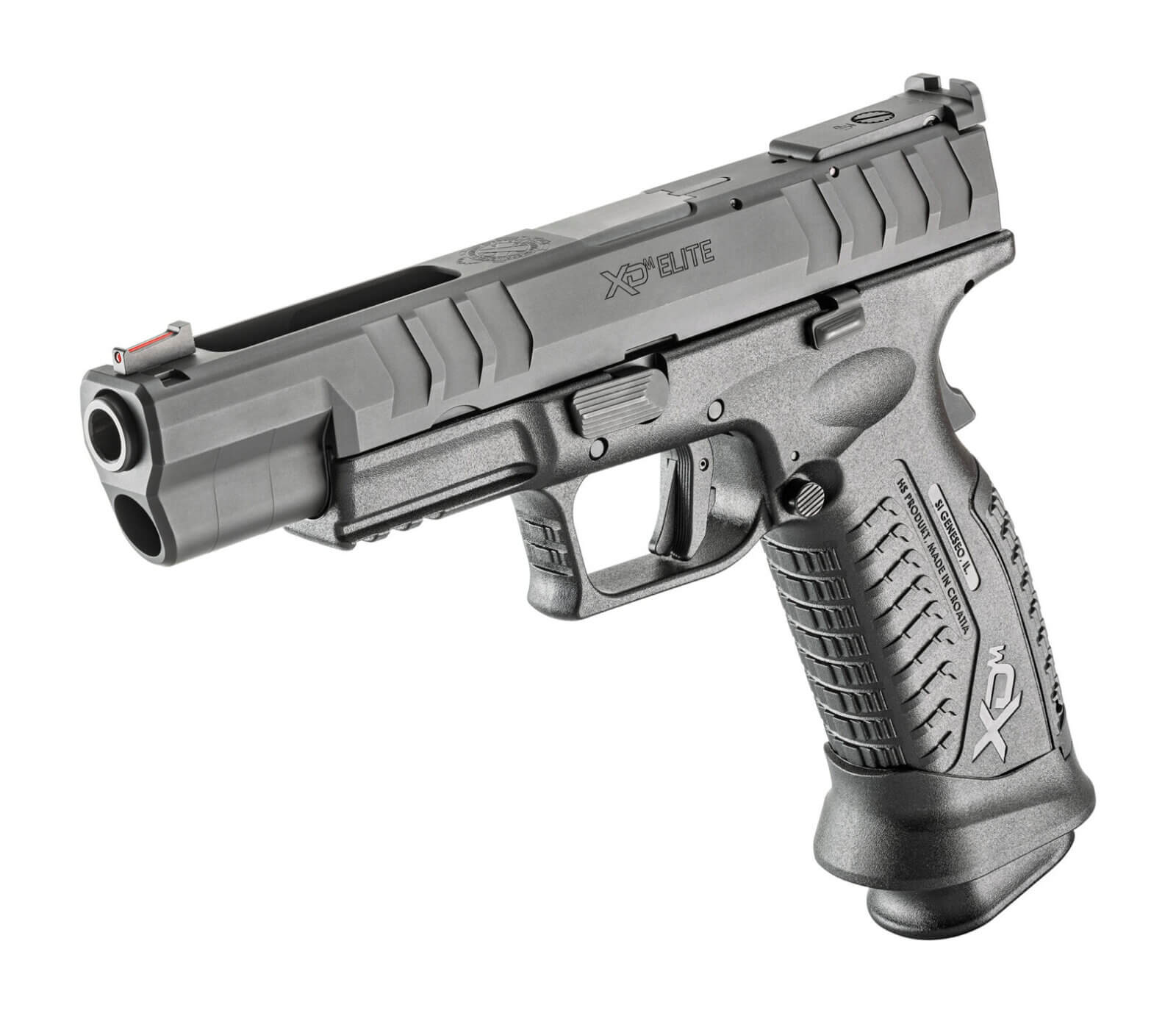 XD-M Elite Precision – Going the opposite way, Springfield offers a completion-style pistol in the XD-M Elite catalog. Called the XD-M Elite Precision, the handgun is fitted with a fully-adjustable rear sight and a 5.25" barrel. Further, the company uses a large lightening slide cut to keep the gun from becoming nose-heavy.
Anticipating your competition needs, Springfield Armory includes a trio of 22-round magazines with the gun. That means if you step to the line with all of the mags fully loaded, you have 66+1 rounds on tap when the buzzer sounds.
XD-M Elite 4.5" Tactical OSP – At the peak of real-world performance is the XD-M Elite 4.5" OSP pistol. This handgun takes the duty-ready 4.5" model and outfits it with slick operator enhancements for any mission you might undertake.
To start with, Springfield replaces the standard 4.5" barrel with a threaded barrel. This allows you to protect your hearing by adding a sound suppressor.
Of course, many suppressors obscure a normal sight picture and render typical sights useless. For this model, Springfield equips the gun with tall sights that allow you to use them over a suppressor.
Additionally, this is an OSP model which means the slide is ready for a red dot sight. If you drop an optic like the HEX Dragonfly onto the gun, the suppressor-height sights co-witness perfectly.
Springfield includes two 22-round magazines with the pistol. Additionally, the gun has a removeable magazine well that has a large mouth to capture that magazine and ensure it is seated quickly.
As a final option on the Springfield XD-M Elite 4.5" OSP, you can get the gun in the normal black or in Desert FDE. The FDE pistol has a Cerakote finish on the forged steel slide that matches the FDE of the polymer frame.
As you may have noticed, the 4.5" and 3.8" XD-M Elite pistols have 20 round capacities while the 4.5" Tactical OSP and 5.25" Precision Elites have 22+1 capacities. The latter two pistols feature a "standard" magwell, while the former two (as well as the 3.8" Compact) feature a "short" magwell. These are designed match up with the length of each pistol's magazines.
Conclusion
So there you have it, a good overview of the entire XD-M line, and a great guide if you are in the market for picking one up. From .45 to 10mm to 9mm, with the latter featuring the "Elite" enhancements, there is definitely one (or more) in the line that's just right for you.
Editor's Note: Please be sure to check out The Armory Life Forum, where you can comment about our daily articles, as well as just talk guns and gear. Click the "Go To Forum Thread" link below to jump in!
Join the Discussion
Featured in this article
Continue Reading
Did you enjoy this article?
228