Choosing to set out on a hunt deep in the backcountry can be a daunting task for the average hunter. More importantly, knowing the must-have items and what to bring with you to help make your hunt successful is difficult. I remember my first time; I watched videos, read articles and assessed my prior hunting knowledge to figure out what I needed. Spoiler alert — my first time was quite the learning experience.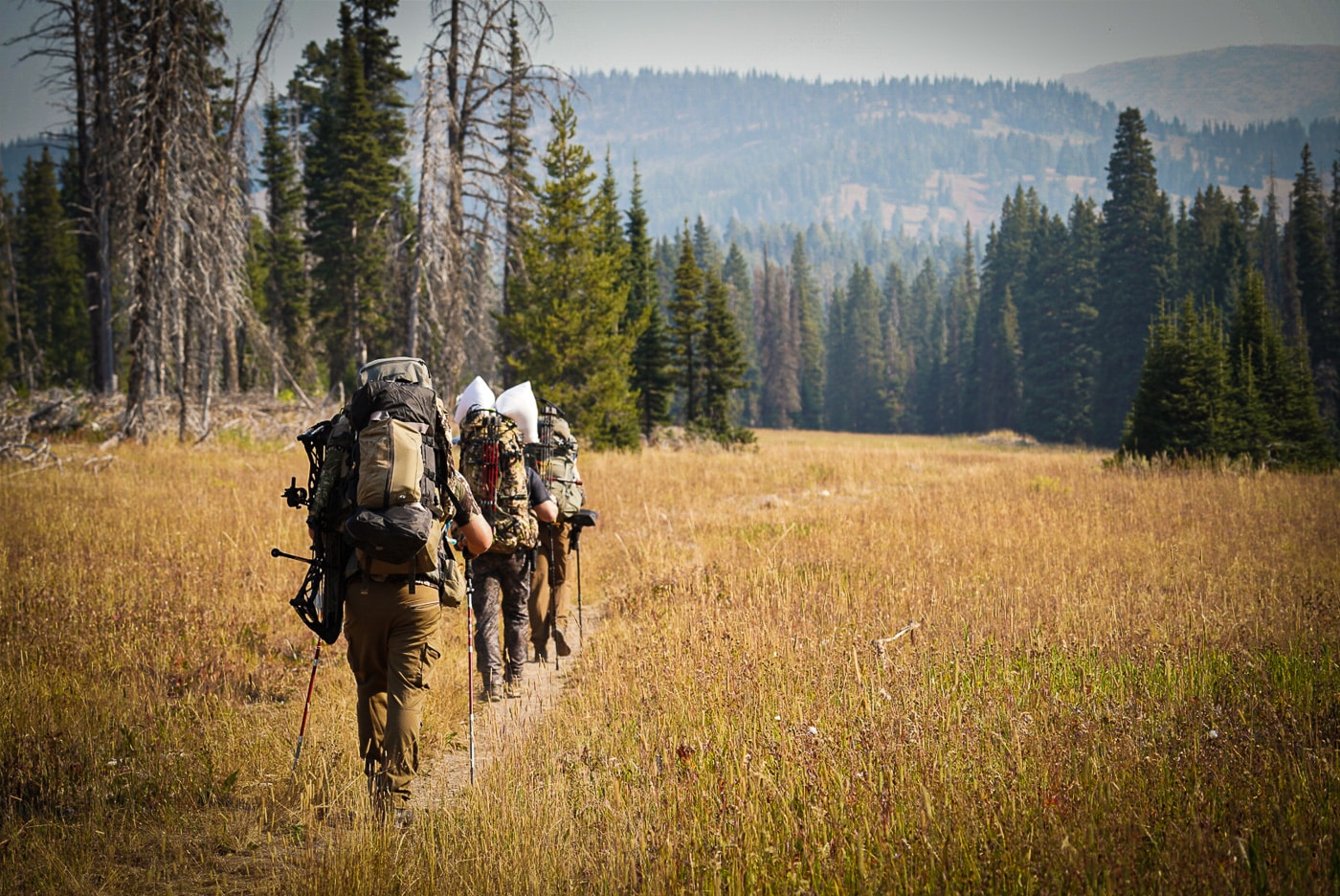 When packing your bag with items you will need for a backcountry backpack hunt, some items have more worth than others. In particular, shed the amenities and only bring what you need. Following is my list of suggested gear for a backcountry backpack hunt, in no particular order. These are the items I've needed on every hunt where I essentially lived out of my backpack for a week.
The Items
If you don't have a good backpack to carry all your gear, you will quickly be wishing you did. I have used mediocre packs and packs not intended for hunting. Learn from my lesson — choose one made by a company that makes them for backpack hunting. I used a Stone Glacier R3 pack and it's awesome. Extremely well made and lightweight, it holds all my gear for a week and can pack out a big game meat utilizing the built-in meat shelf. Several companies make backpacks in general, but if they can't haul meat or aren't designed to haul it, it will make your hunt much tougher after the kill.
Once you have something to carry your gear, you will need clothes to wear. Personally, I wear Sitka Gear and have for a while. I own the overwhelming majority of their hunting clothes. It is expensive, but ever since I started wearing it I have never felt uncomfortable or unprepared for whatever mother nature is going to throw at me. Companies such as Pnuma, Kuiu and Stone Glacier also have great options for backcountry hunting.
Your clothing system can make or break your hunt. Some pieces to have are the base layers, insulating layer (down or down alternative), outer layer which has some form of durable water repellent (DWR) in them, and foul weather gear for unexpected rainfall or snow. Hats, gloves and neck gaiters are personal preferences and based on the seasons. Keep in mind, if you hunt the mountains in the northwestern United States, it's likely that all three seasons will grace you with their presence in a single day.
Grounded Choices
Walking around the mountains will teach someone how good or bad their footwear is. I have rolled ankles and gotten blisters wearing subpar boots. Pick boots from a company that makes boots for the mountains, specifically. My current pair are Zamberlan Wasatch Boots, but I have worn Crispi or Salomons with good luck! Get waterproof ones with a stiff sole, good tread profile and the right size for your feet. Put your foot in a good pair of socks like those from Darn Tough. A good pair of socks and a good pair of boots will make sure your feet don't let you down. Pro-tip: Don't forget to break in those fancy new hunting boots before you embark.
Getting rest when hunting is important and even more so when you are dead tired and beat up from scampering up the mountain after furry creatures. The sleep system you choose will work in conjunction with the shelter of your choice. Using a four-season tent is ideal, but they can be heavier. With so many options out there for solo shelters or multi-person, choose a good quality one and see what works best for you.
The sleeping bag and pad can really make someone feel like they are curled up in a fancy king-sized bed after a long day in the woods. I used a Big Agnes sleeping bag with a 0-degree rating. It keeps me warm when it's below freezing as well as when it's warm outside — just unzip it and air it out. Big Agnes sleeping bags have a sleeve underneath for the sleeping pad that keeps you from rolling off your pad while asleep. Sleeping pads come in all shapes, sizes and weights. Pick one that fits what you need for comfort, but remember a thicker pad will be heavier and bulkier in your pack.
Life or Death
Survival gear is a must, and these items are often overlooked, unfortunately. These items include fire starters like a Bic lighter, knives, paracord, survival blanket, med kit, flashlight, water filtration and stove. In a med kit, items such as a tourniquet, gauze, chest seals, bandages, burn cream, mole skin, antibiotic ointment, antihistamine tablets and pain relievers are must-have medical items.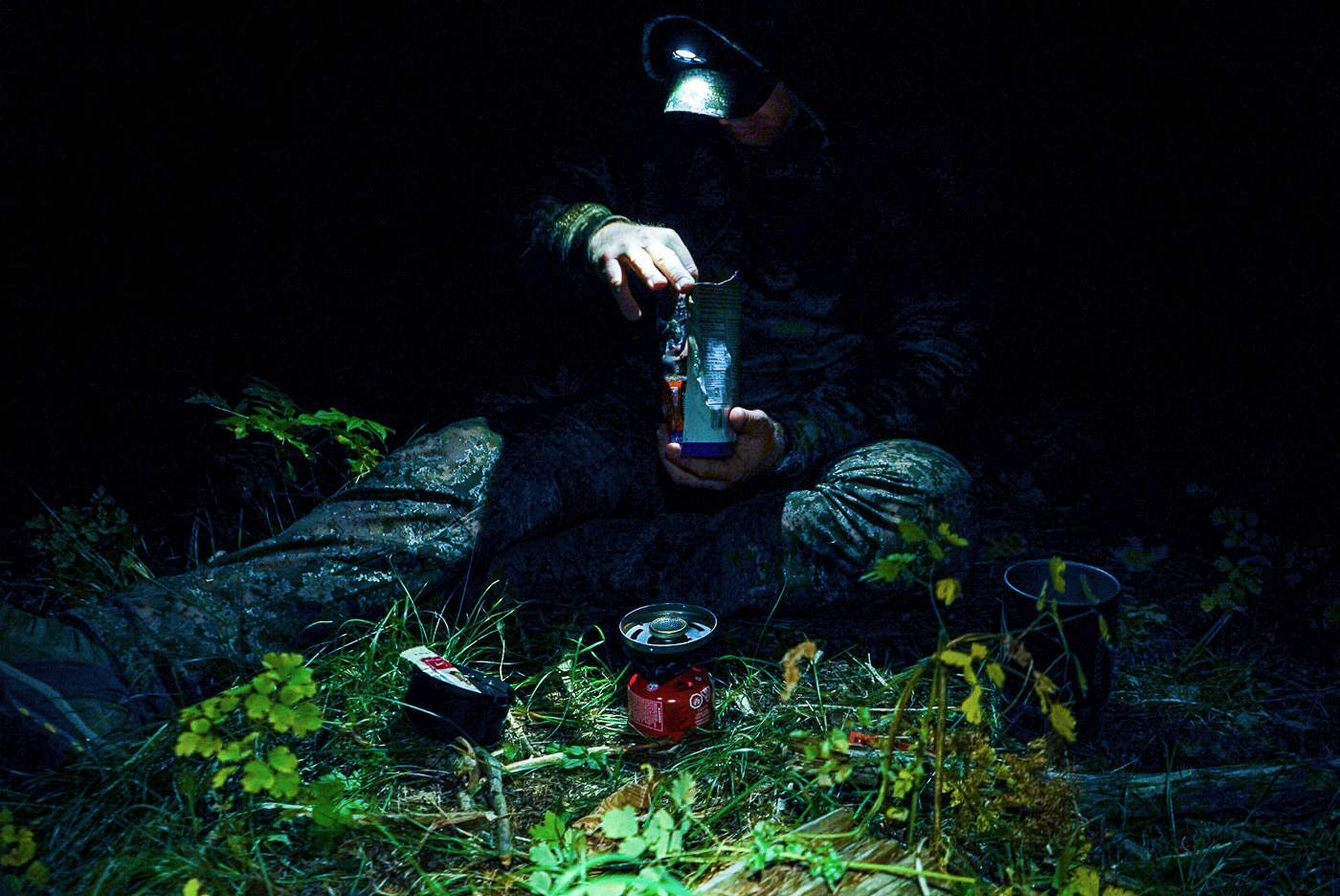 For water filtration, pick a device that filters out everything that can harm you. Single-person models or a base camp style from Katadyn are suitable. Clean water is a must, for obvious reasons. Cooking food generally involves boiling water or heating a small pot; using a microlite butane-style stove will keep pack weight down and accomplish everything someone needs for cooking in the backcountry.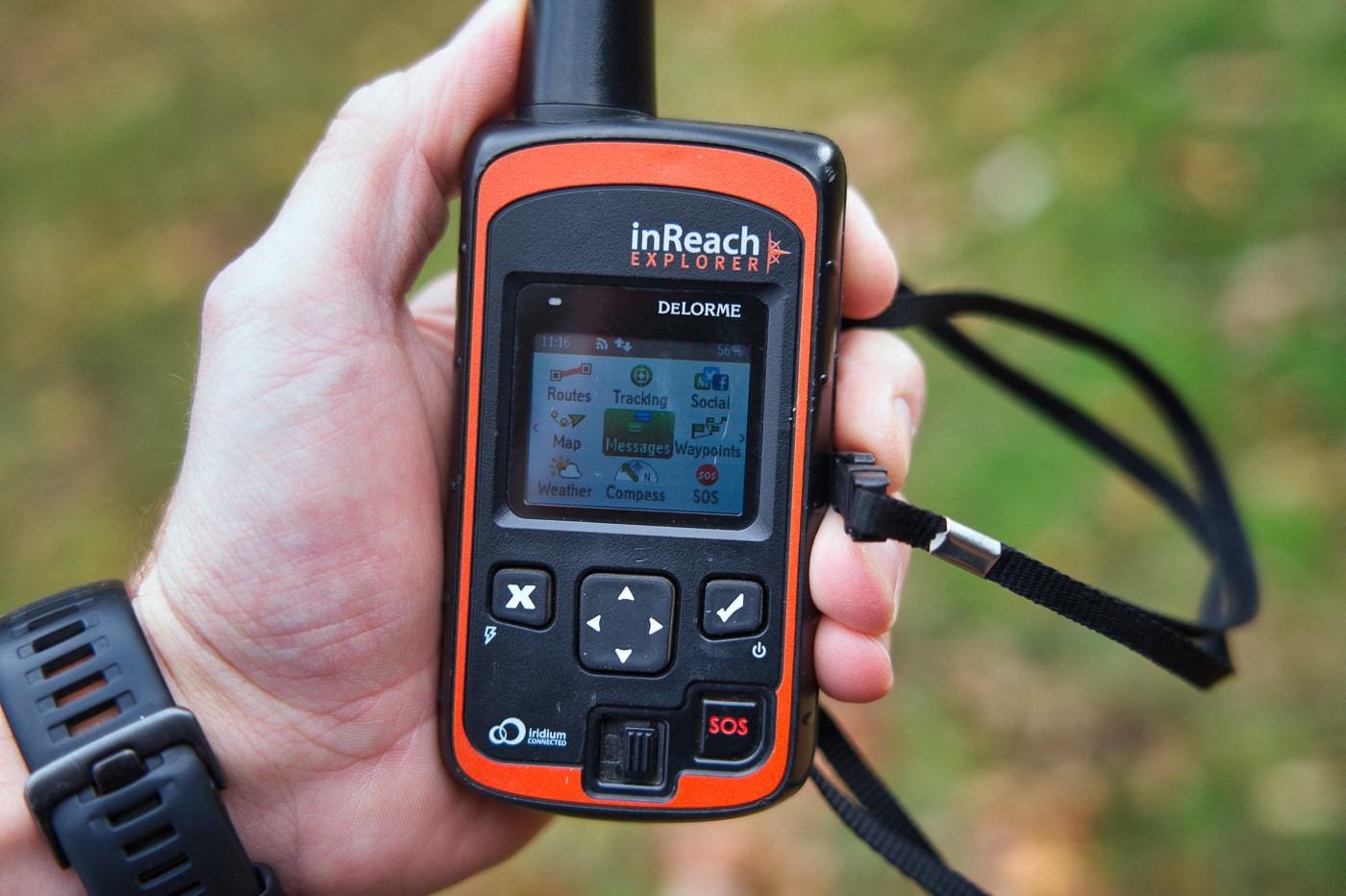 I would like to loop in another important piece of kit with the survival gear, that being a GPS and/or satellite communication device. In remote locations where I have hunted in places like Newfoundland, Alaska, Colorado, Idaho, Montana and West Texas, cell service is either very spotty or not available at all. A GPS/satellite communicator like a Garmin inReach is a must-have.
Not only is the GPS system fantastic, but it will also allow someone to send and receive text messages from anywhere on the globe. This comes at the cost of a subscription service, but it's well worth it. It allows loved ones to feel at ease when you are more out of reach. The inReach device also has the most important feature of all, the SOS emergency button. This feature will send out a distress signal to local search and rescue to come to save you. It's for emergencies only, but could quite literally save your life.
When navigating the backwoods in areas where dangerous predators exist, carry protection. In my humble opinion and experience, carry both a sidearm and bear spray. Neither option is a guarantee, but better to have it and not need it than need it and not have it. A cliched saying, I know, but it's true. If in bear, mountain lion or wolf country, carry something like a 10mm pistol. This could be the Springfield Armory Ronin 1911 or the Springfield Armory XD-M Elite 10mm. 10mm has proven to be effective, so there's no need to debate that.
Honorable Gear Mentions
A backpack backcountry packing list is extremely extensive. I have listed items you must have with you, but in reality, there are several more that you are going to need. These items are of lesser importance, but still very useful.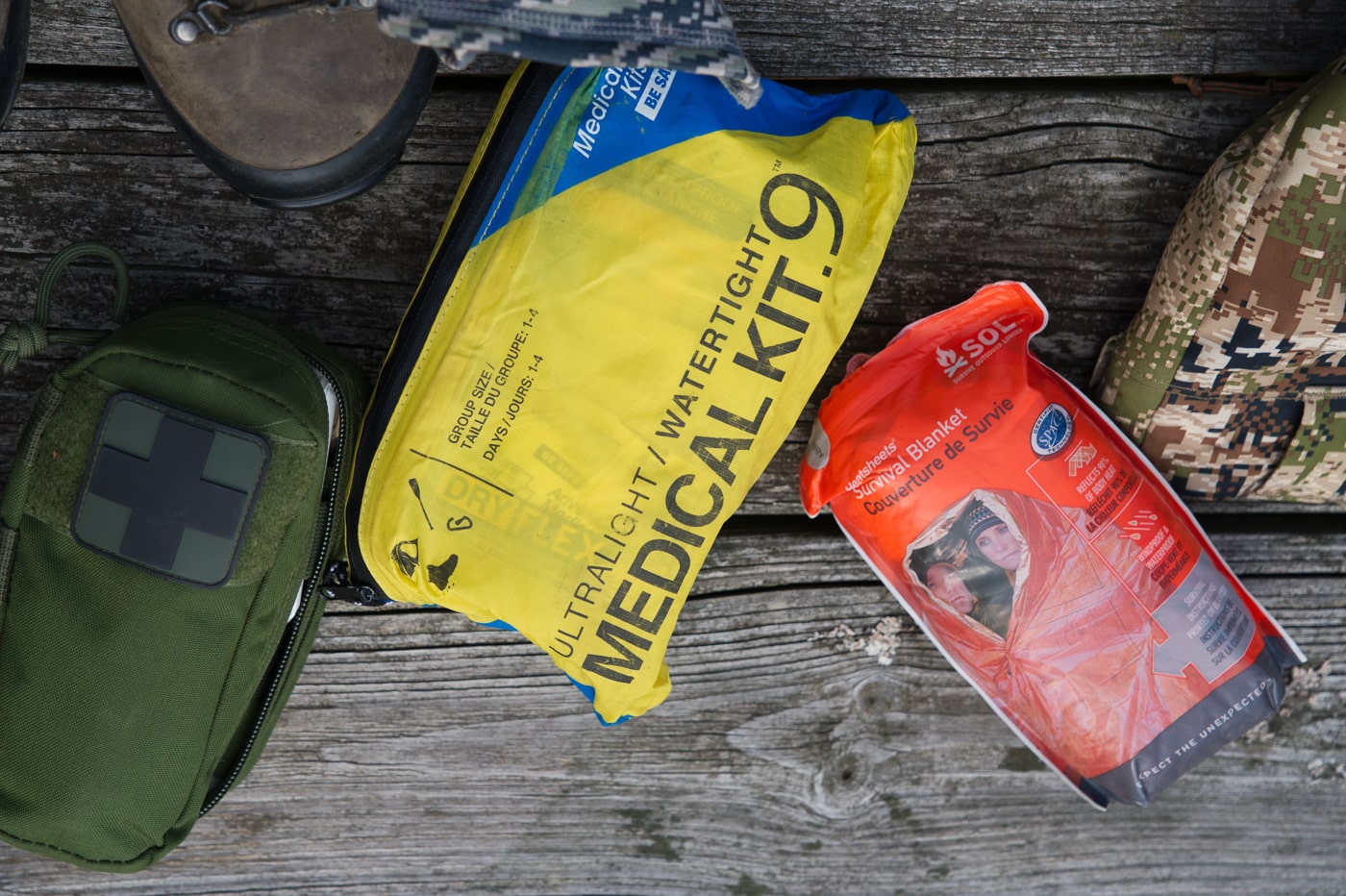 Additional items to bring are batteries, battery packs, game bags, trekking poles, binoculars, range finder, bino harness, water bladder, weatherproof bags, glassing pads, changes of clothing, toiletries, toilet paper (must have!!!), comfort foods and snacks. An item I never forget on any hunt is my Knives of Alaska Bush Camp Knife, part good luck charm and part do-it-all knife.
Closing Thoughts
There is nothing better than a backcountry hunt where you live out of a backpack for a week. It shows you what works and what doesn't. Every time I go out into the backcountry, I realize how to reduce how much gear is needed. Backpack hunting is a learning experience, and that's part of the fun. Failures happen, mistakes will be made, and great experiences will be had. Be sure to prepare, follow this must-have gear list and, most importantly, be safe enjoying the great outdoors!
Editor's Note: Please be sure to check out The Armory Life Forum, where you can comment about our daily articles, as well as just talk guns and gear. Click the "Go To Forum Thread" link below to jump in and discuss this article and much more!
Join the Discussion
Featured in this video
Continue Reading
Did you enjoy this video?
52