When backpacking through harsh climates, your choice of clothing could mean the difference between life or death. The danger of poor weather gear is why many think getting lesser is a fool's move. GunSpot's Grant LaVelle has tried plenty of "waterproof" wet weather gear in the past, and he found almost none of them work as advertised.
On his most recent 68-mile hike through Colorado, however, he went with the Pnuma Outdoors 3L Wet Weather Gear, and he says this is the first one he's been truly blown away by. Grant is here with us today to demonstrate how the Pnuma 3L performed on his trip and a series of tests we conducted.
How Does it Fit?
Before discussing any of the features of the Pnuma Outdoors 3L Wet Weather Gear, Grant explained how the pants and jacket fit on him. Getting into and out of the gear was effortless, thanks to the large zippers on the pants. The jacket has a zipper in the center, allowing quick and accessible changing when necessary.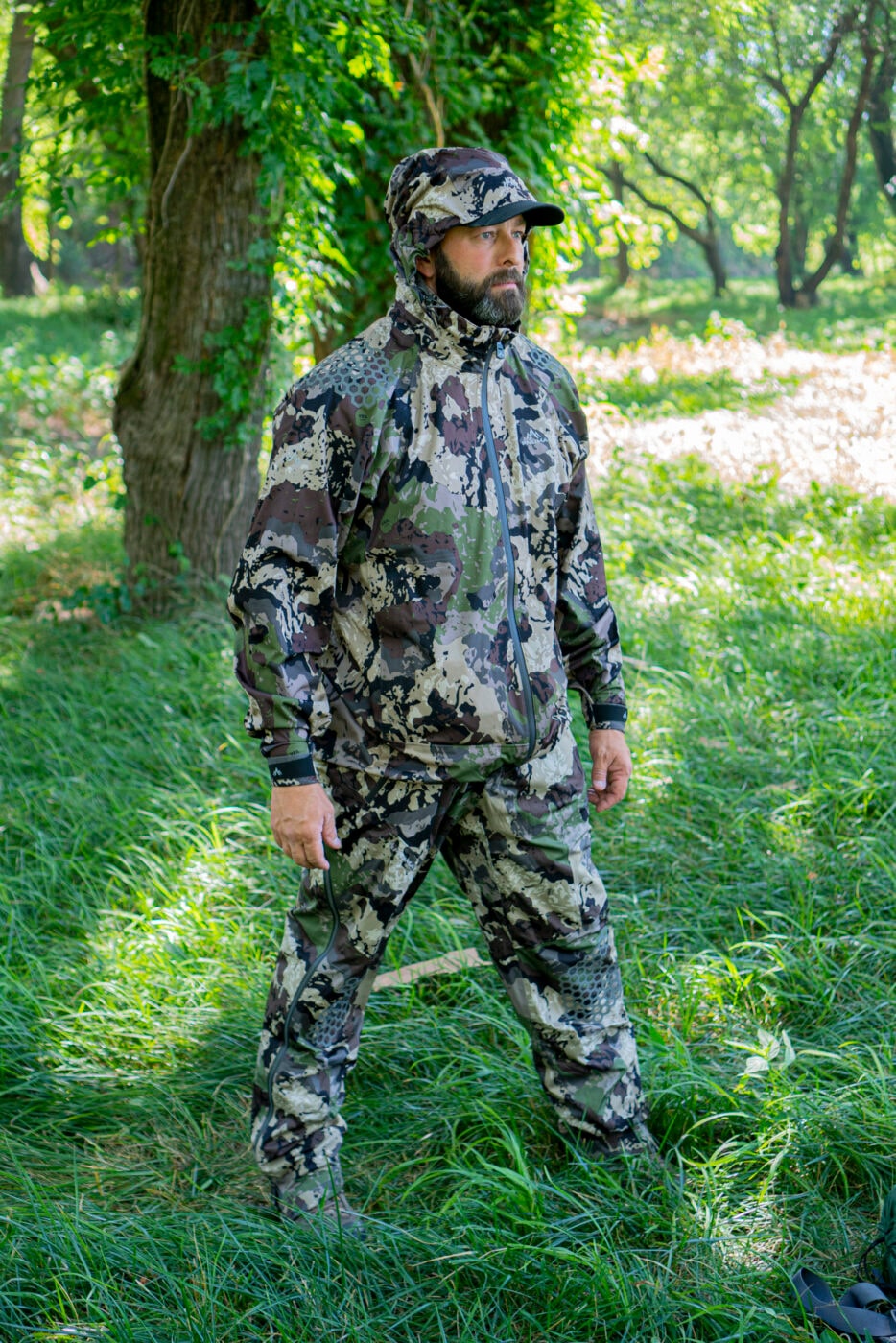 The inside of the jacket and pants have an excellent material that feels great against the skin; however, the jacket can also be worn over the clothing of choice. The Velcro straps on the side help keep the jacket sleeves at the wrist, and Grant had no problems with the straps coming undone during his trip.
Specs of the Gear
The Pnuma Outdoors 3L Wet Gear jacket and pants have a breathable membrane inside. The outside has a fabric that has a 100% polyester interlock that keeps the inside of the pair dry. Pit zip vents under the sleeves allow more breathability during scorching days.
"Pnumaguard" anti-abrasion overlays are on the shoulders and knees. This helps keep water out of those pressure points and guards the shoulders and knees against any unwanted contact. The material of the gear is also much quieter than other gear that Grant has used. The DWR-treated jacket and pants also come with a three-piece visor hood. According to Grant, the Velcro on the wrist and ankles were a "lifesaver" as many of the environments he went through included snow that went well over a foot.
Is It Really Waterproof?
Grant has tried a few different types of "waterproof" gear before, and most didn't work as advertised. Pnuma Outdoors says this line of jackets and pants is 100% waterproof, and we decided to run the gear through some of our own tests to see if this was true.
We started by having Grant dip his hand into a nearby creek; his wrist came out completely dry beside the part where water dripped onto his sleeve while taking the jacket off. We felt like this wasn't enough, so we had Grant lie down on a shallow side of the creek; he got up, and after taking the jacket off, his entire back was dry, with no wet spots on his shirt whatsoever!
Grant decided to take it a step further and do some snow angels in the water. This was where I thought the equipment might have some shortcomings, but it managed to perform just as well as the other test. Everyone on the crew was amazed by the performance of this wet weather gear. With all this in mind, we can say with confidence that the gear is, in fact, waterproof.
Do You Need It?
Let's answer the question many people are likely to ask. "Do I need this gear?" It's easy to figure out with Joe Pera's three shopping questions. "Should you use it? Will you use it? Can you afford it?" If you answer all three of those questions with yes, I highly recommend this to anyone who consistently hikes, hunts or camps.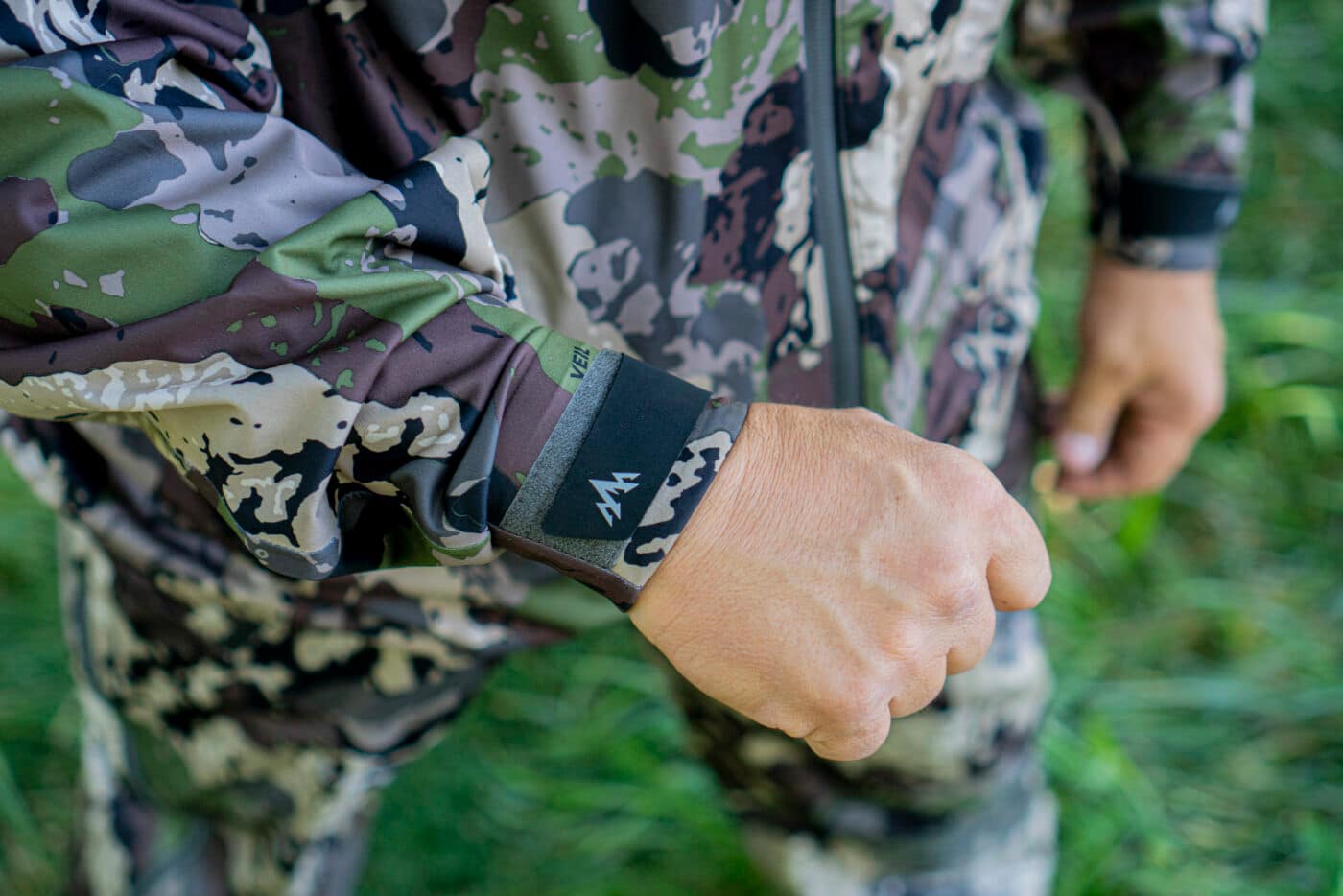 The pants and jacket together come in at about $500, which can be a bit much for the casual hiker to pay for. But if you do it often enough, then I think this would be a worthwhile investment.
Conclusion
This equipment is something special. If it has piqued your interest, I think it could be a worthy addition to your pack. The price is not cheap, but the versatility and comfort of the pair are remarkable. The Velcro straps and pad on the knees and shoulders are standout features that take this above and beyond your typical type of waterproof clothing.
Equipment like this takes the frustration out of fun activities, and anything that gets people more excited about connecting with nature is a worthy improvement in my book.
Editor's Note: Please be sure to check out The Armory Life Forum, where you can comment about our daily articles, as well as just talk guns and gear. Click the "Go To Forum Thread" link below to jump in and discuss this article and much more!
Join the Discussion
Featured in this video
Continue Reading
Did you enjoy this video?
40