What's in my bag is a popular online topic, but what do you really need in your bag? What you carry could mean the difference between starvation and a full belly at the end of the day.
Grant recently went on a 68-mile hiking/backpacking trip, and noted that there were five essential items in his pack that he couldn't have done the trip without. So, if you are building your survival, hiking or bug-out pack, consider adding these items.
Water Filtration System
Quality drinking water is a must-have and rarely guaranteed for longer trips like these. Simply put, you need something to filter the water you find in nature on these longer hiking trips. Grant used an MSR Hyperflow microfilter and said it worked fantastic for his situation, going as far as to go to a nearby river and drinking straight from it after filling his bottle with the microfilter.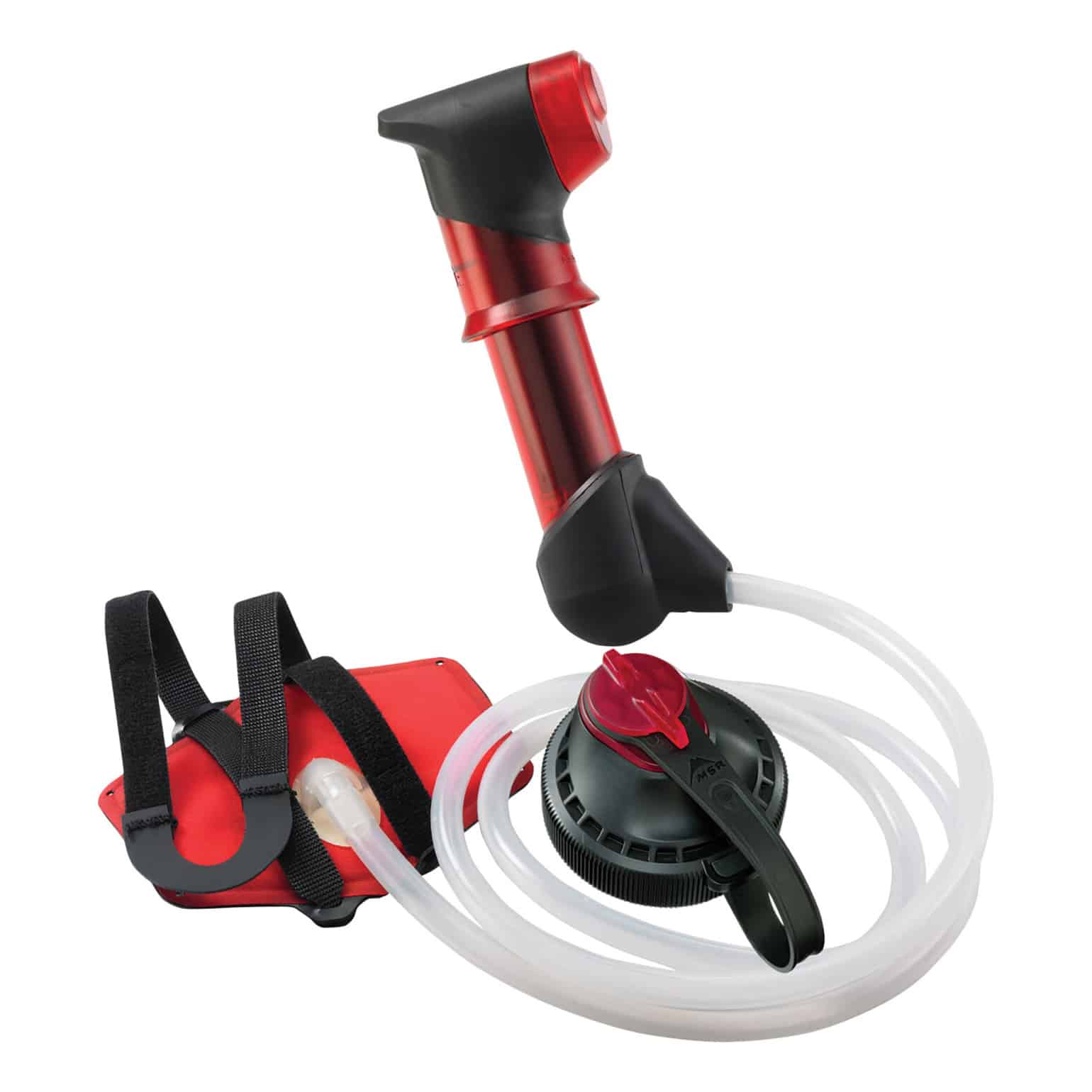 This specific microfilter comes in at an incredibly light weight of 7.8 ounces and still manages to pump three liters of filtered water every minute. Priced at $135, this is a solid deal. Bring this item on any hiking trip if you want to remain ahead of the curve.
Wet Weather Gear
During Grant's hiking trip, it was a rare occasion not to be covered in rain, snow, or both. Dealing with these kinds of weather conditions can be grueling on the body, so it's best not to cheap out on weather protection gear.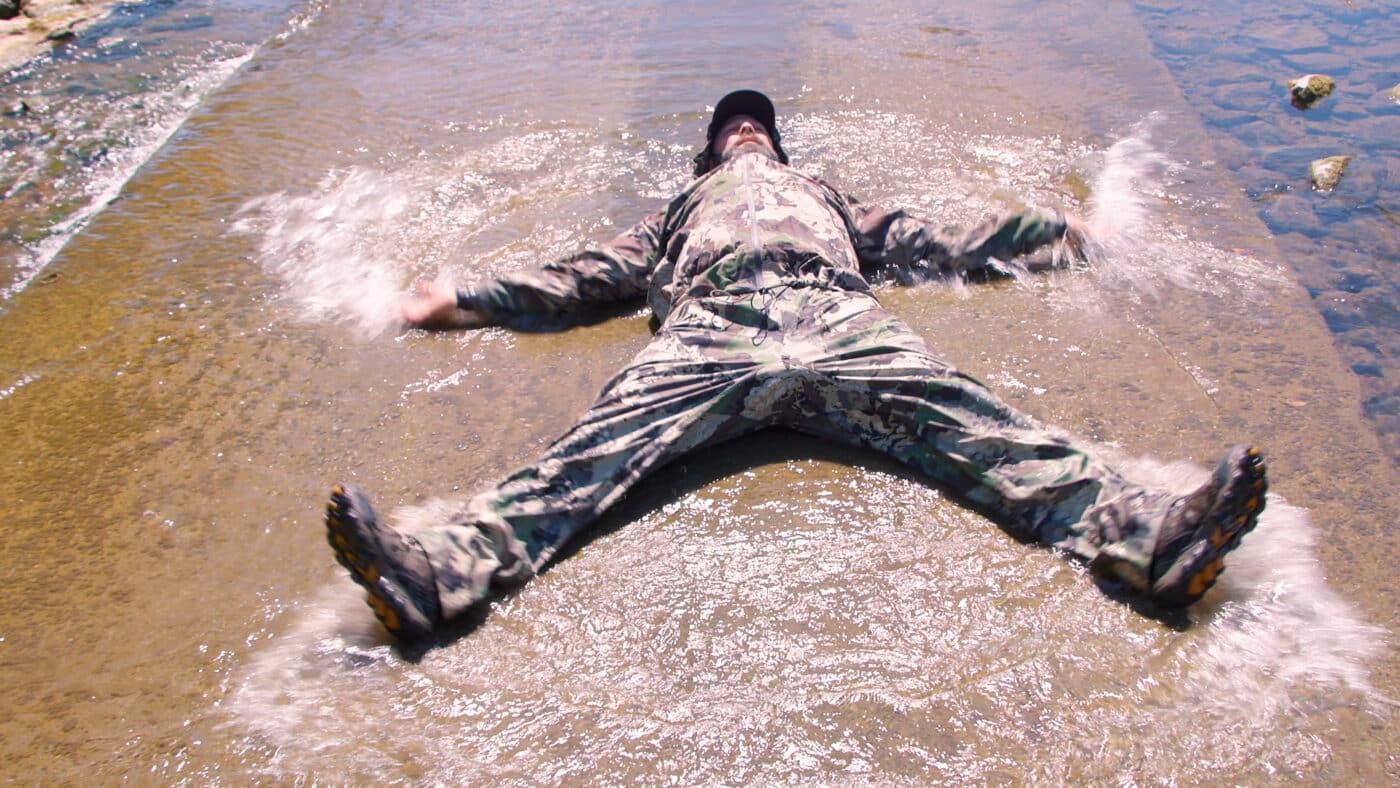 Grant chose the 3L Element Proof Rain Jacket and Pant for this trip from Pnuma Outdoors. His favorite features of the set are the shoulder and knee pads that help keep water out of and pressure off those heavily used areas, the long zippers that allow making it easy to get in and out of the gear, and the Velcro straps that keep water and snow out of the sleeves and pants.
For being 100% waterproof and DWR treated, the pair comes in at a light 17.6 ounces. The entire package is $500, which is fair for staying reasonably comfortable in such harsh, wet conditions.
Trekking Poles
While seemingly an obvious choice, trekking poles are an often-forgotten piece of gear by many hikers and backpackers. Frankly, a good set of trekking poles is something you don't want to skimp on in terms of getting a quality product.
Grant chose the REI Co-op Trekking poles, which cost $109.95 for the pair. He swore by these poles and said they saved him from a few knee blowouts, which would've put an unfortunate quick ending to his hiking trip.
The pair come in either 95-120 cm (37-47 in.) or 105-140 cm (41-55 in.) Wrist straps are added to the poles for comfort. Two types of interchangeable baskets are included for either trail or snow. The customization and strength of the poles should make them an easy choice for your pack.
Mat System
Being directly on the ground in colder climates is a one-way ticket to uncomfortable and inefficient sleep. A good mat that gives insulation between you and the environment can help make sleeping much easier and give you more energy as you sleep easier at night.
Grant managed to stay comfortable, even in the low teen temperatures, and the Topo Luxe sleeping pad was his choice. It sits at about $179.95. Its dimensions are 20×72 inches for the regular size and comes in at about one pound and seven ounces. You can inflate the mat with the award-winning valve system for which Thermarest is often praised.
Sleeping Bag System
Along with the last item, the sleeping bag can significantly affect sleep comfort and your energy for the next day. Cold nights could leave you unable to sleep or sick the next day if your temperature isn't regulated.
Grant used the Snugpak Softie 9 HAWK, which comes at $299.99. When compressed into its pack, it weighs about 53 ounces. The Snugpak stays comfortable to 14 degrees Fahrenheit, meaning it should be good for most conditions.
Packing up the sleeping bag took Grant about a minute and a half during his week on the trip, but this time could improve with more experience. The unrolled pack has dimensions of 87×30 inches, so it has most sizes in mind. The Paratex lining and Softie fill should keep you comfortable at night and give you the sleep you need and deserve.
Conclusion
Hiking/backpacking is a fun experience that can connect you to nature and give you time away from the often stressful life you can have in civilization. However, you need to prepare accordingly to fully enjoy it.
Don't cheap out on things that can often be the most beneficial to you during the tougher points of your journey. Keep your weight light, stay hydrated, and give yourself a good night's rest on these trips. These five things aren't all you need to have a successful trip, but they're additions that always need to be considered to give yourself the best trekking you can.
Editor's Note: Be sure to check out The Armory Life Forum, where you can comment about our daily articles, as well as just talk guns and gear. Click the "Go To Forum Thread" link below to jump in!
Join the Discussion
Featured in this video
Continue Reading
Did you enjoy this video?
60