New Shooting Gear for 2022
January 31st, 2022
7 minute read
As we start a new year, The Armory Life wanted to highlight some of the new shooting gear released for the year 2022. So, let's take a look at some of the top picks!
Tasmanian Tiger Modular Combat Pack
Tasmanian Tiger showed its new Modular Combat Pack at the show. Featuring a clean look, the 22-liter (total) backpack uses aluminum support pieces in the padded back system for improved carry comfort and strength. Tasmanian Tiger designed the shoulder straps for easy adjustment to wearers with and without body armor.
The exterior of the bag uses low-profile, laser-cut MOLLE for the addition of specialty pouches and other gear. In the main compartment, there is additional laser-cut MOLLE with hook and loop for further customization. Zippers allow for both top loading and fully opening the 17-liter main compartment.
The Modular Combat Pack is hydration compatible. These packs are available in four colors: black, olive drab, coyote brown and Multicam. Retail pricing starts at $229.
We The People Holsters Freedom Holster Platform
Modularity is the name of the game with the new Freedom Holster Platform for the Springfield Hellcat. The new system might be the most adjustable carry rig on the market as it can be used as either an inside-the-waistband (IWB) or outside-the-waistband (OWB) holster and has more than 2,500 possible configurations.
Some of this system's features include ambidextrous construction, a detachable magazine carrier and tuckable options. This is a system that really needs to be seen to fully appreciate all of the different ways you can set this up. We The People Holsters offers the rig in three finishes: black, gray and carbon fiber. All carry a $129 price tag with free shipping.
Adept Armor Storm Body Armor System
Adept Armor announced a new hard body armor system that uses a base plate and optional strike faces to offer the ability to rapidly up-armor in special threat situations. Here's how it works.
The core of the system is the Foundation. The Foundation is an ultra-high molecular weight polyethylene (UHMWPE) that offers NIJ Level III protection at only 2.4 pounds in a standard 10″x12″ SAPI cut. It is a mere 0.9″ thick yet is tested to stop mild steel core 7.62×39 and 7.62x54R rounds. It is multi-hit rated and floats.
You can increase the amount of protection by adding the Storm: Titanium plate which attaches to the front of the Foundation. The Storm: Titanium can act as a standalone NIJ Level III-A plate, but with the Foundation attached, the two provide protection against 5.56 NATO M855 and 5.45×39 7N6 rounds. Combined, the two plates weigh only 5.5 pounds and are 1.1″ thick.
For the most protection, you can add the Storm: Disruptor plate. It upgrades the protection level to NIJ Level IV. Made of a ceramic composite, it can easily be replaced in the field if it is damaged during normal use. For anyone who's had to turtle up, you probably know that ceramic plates are comparatively fragile to UHMWPE and ease of replacement can be a benefit.
The Foundation plate retails for $325 with the Titanium and Disruptor selling for $350 and $265, respectively.
Springfield Armory Hellion
The most exciting new gun announcement was the Hellion from Springfield Armory. This bullpup is based on a battle-proven design and adapted with a semi-automatic action, AR-compatible pistol grip and complete compatibility with Magpul and other STANAG AR magazines.
Truly ambidextrous, the Hellion fixes the perpetual problem with bullpups and allows the gun to easily run from either shoulder without taking brass in the face.
Integrated, flip-up sights are standard as is the 5-position adjustable stock, M-LOK attachment points, a Picatinny top rail and a BCMGunfighter Mod 3 pistol grip. Catch Paul Carlson's review of the Springfield Armory Hellion for a complete range evaluation. The Hellion MSRP is $1,999.
Valhalla Tactical ODA Switch
If you run a weapon-mounted light on your SAINT or another rifle, you may find that the switch is not ideal. Valhalla Tactical introduced its new ODA: a tailcap replacement switch that offers improved control. ODA stands for Omni Directional Activation which also describes how it works.
When installed, the ODA allows you to activate the light from any direction. If you can reach it, it will activate your light. Pressing it from any direction will give you a momentary-on while clicking it gives you constant on. Should the ODA ever fail in the field, you can quickly strip it off and use the traditional clicky switch underneath.
Valhalla Tactical will offer the ODA with its Selectable Orientation Lightbody (SOL) that provides direct M-Lok mounting. That's particularly handy if you are outfitting a Hellion or SAINT rifle. Pricing for the ODA and SOL combo starts at $79.95.
Spyderco Stovepipe
The Spyderco Stovepipe is an intriguing new folder for 2022. It is inspired by the "Bill the Butcher" design made by David Rydbom and uses a cleaver-style, 2.78″ blade made of CPM 20CV steel. That stainless steel generally has a hardness of 59-61 HRC with a stonewashed finish. The 4mm thick blade has a hollow grind.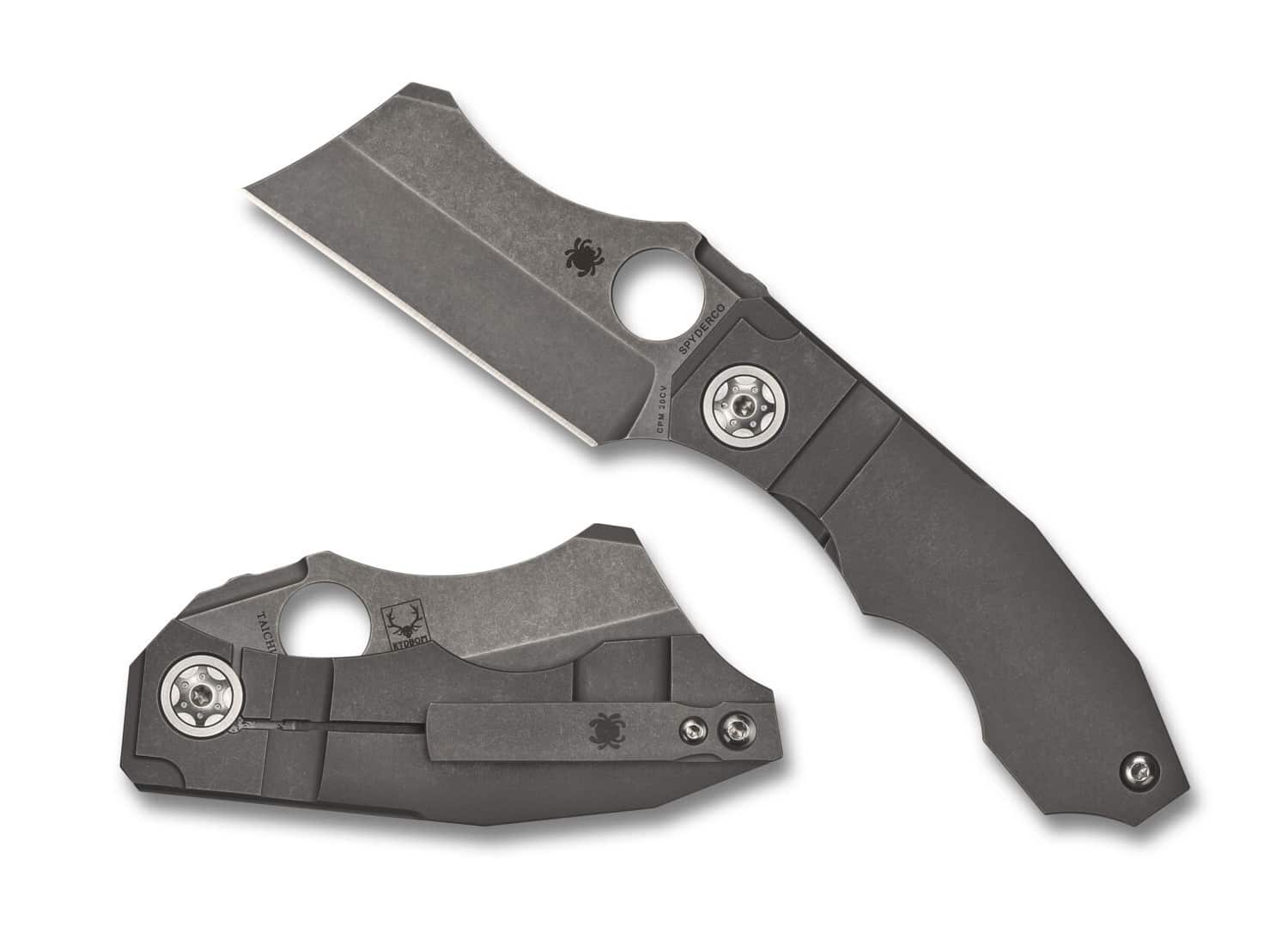 Spyderco uses two titanium slabs joined by a titanium spacer for an ultra-durable handle. A titanium pocket clip carries the knife tip-up on the right side. Spyderco uses a Reeve Integral Lock for high strength. This eye-catching design cut no corners in the build. The MSRP is $600.
Hawke Vantage Binoculars
Hawke Optics announced a pair of new binoculars designed to deliver great performance at a modest price. The Vantage binoculars are now available in 8×42 and 10×42 models that weigh in at 19.6 oz and 19.4 oz respectively.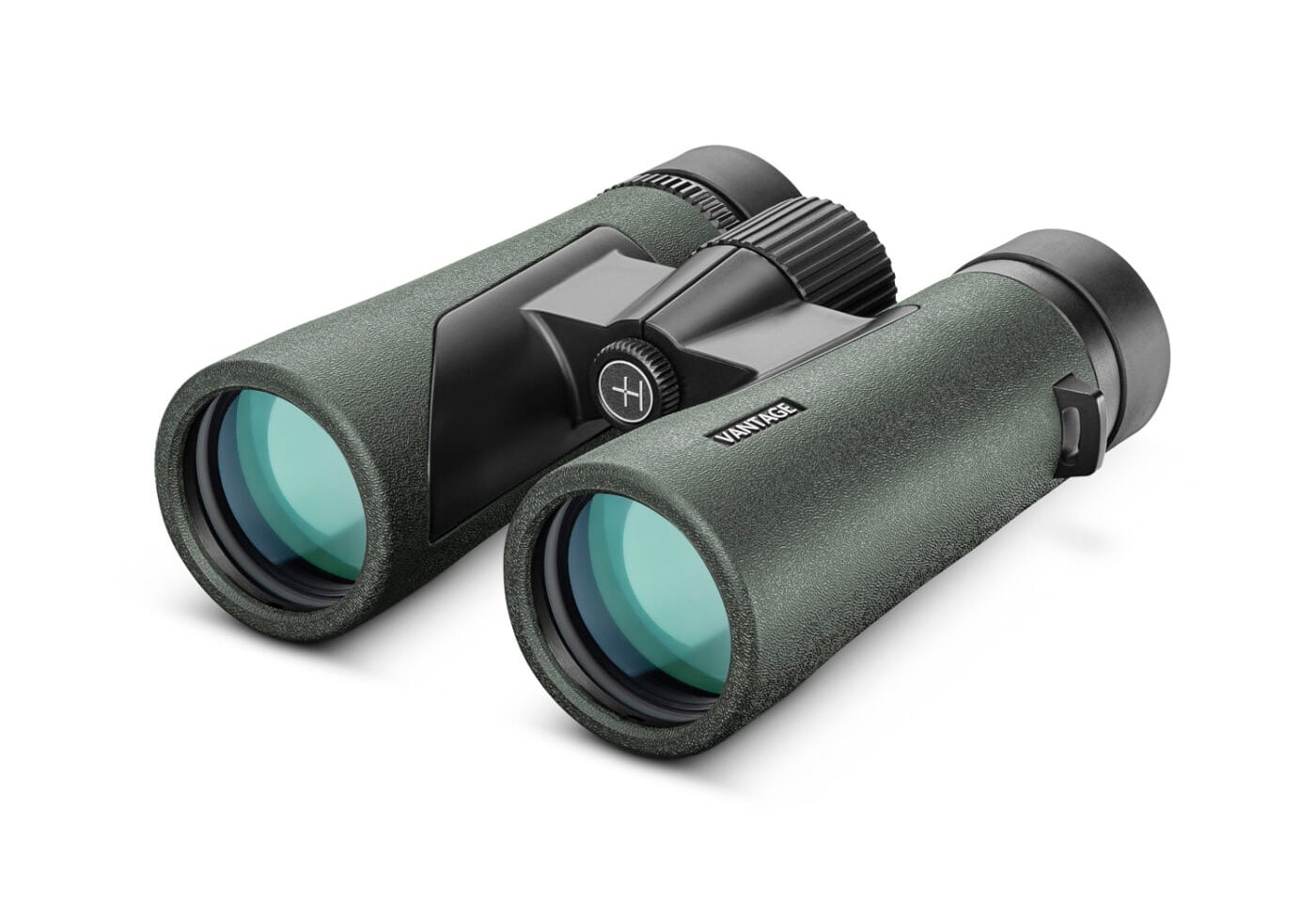 Hawke Optics uses multi-coated glass with bodies that are nitrogen-purged and sealed against the elements. They are fog-proof and should deliver outstanding clarity. The 8x model offers a 367′ view at 1,000 yards while the 10x model gives you 304′ at the same distance.
These binoculars are available in green. Hawke Optics priced these binos at $159-$169.
OKC Old Hickory Compact Machete
If you blaze any trails or clear any land on your homestead, you know that a quality machete is an indispensable tool. Sadly, good machetes seem hard to find in my neck of the woods. Luckily, Ontario Knife Company (OKC) launched a new Compact Machete in the Old Hickory line that is just what I need. If you spend time in the great outdoors it might be something you want to add to your pack as well.
This machete has a 9″ high carbon 1075 steel blade that is 0.095″ thick. I've found this steel will hold a sharp edge and light care prevents any corrosion. OKC fitted American walnut to the machete for the handle and used high-quality brass rivets to ensure a solid fit. OKC includes a leather sheath with this machete. The machete is Made in the U.S.A. and has a full lifetime warranty. OKC had not set an MSRP on the machete at the time of publication.
Springfield Armory Operator 1911
Few guns approach the same iconic stature enjoyed by the 1911 pistol. And no one builds them like Springfield Armory. The latest from Springfield is the new Operator 1911.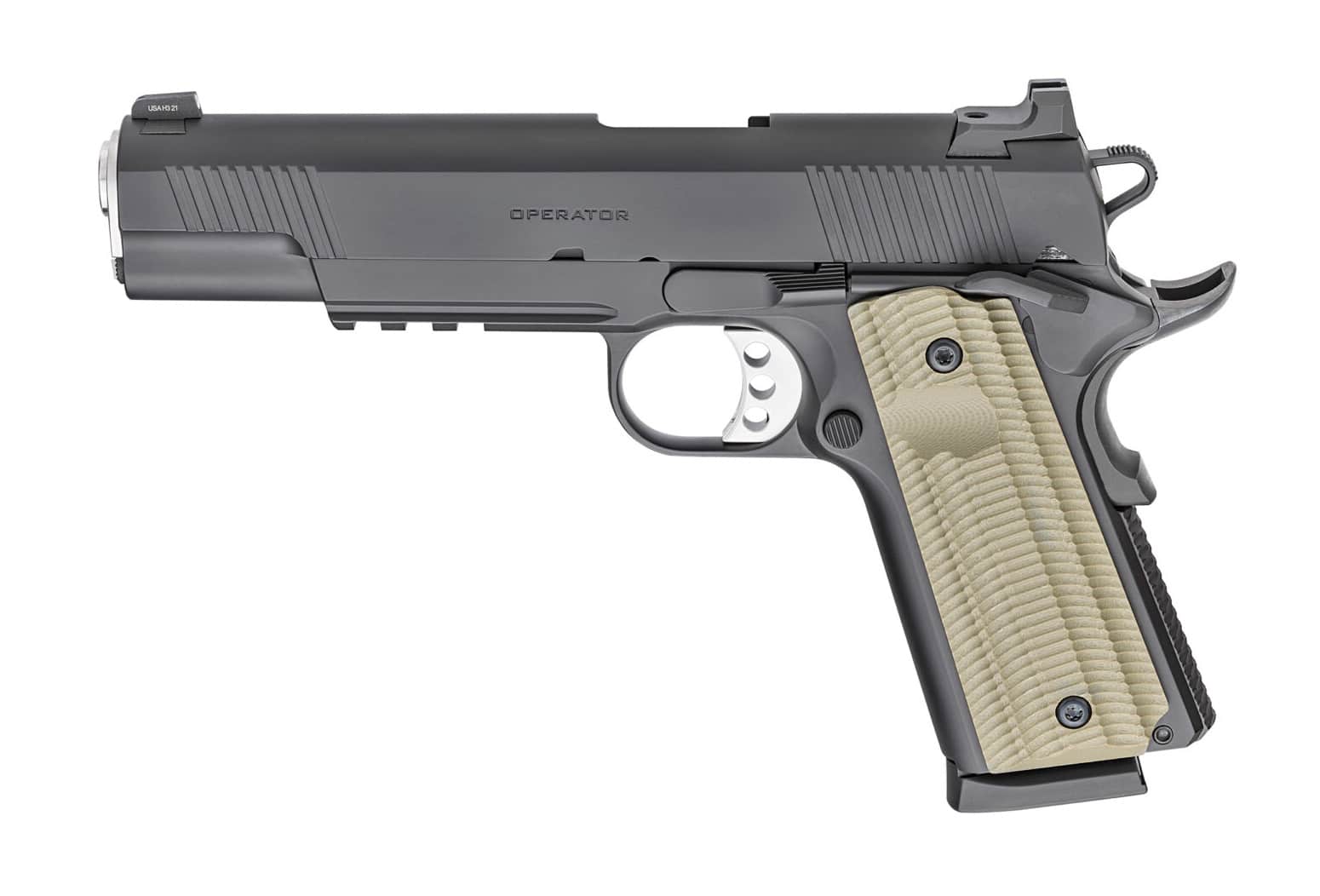 For a single-action defensive tool, you can't go wrong with the Operator. Chambered in .45 ACP, the pistol is a full Government sized model with a 5″ barrel. Unlike your grandpappy's 1911, this one has an accessory rail for the addition of a light or laser. Additionally, the company decided to go with a front tritium sight and a rear Tactical Rack sight for easy aiming under stressful conditions.
The Operator 1911 has a forged frame and slide for long-term durability. The black Cerakote finish ensures a corrosion-free life while maintaining its rich color. The gun is also fitted with an ambidextrous safety. It comes with a pair of 8-round magazines that have base pads installed. The MSRP is $1,159. Make sure to check out Mike Mills' review of the Operator.
Final Thoughts
This year offers a wide variety of new products, only some of which are featured here. While a lot of new things are rolled out for the new year, I expect we will see a lot of new guns, gadgets and gear introduced throughout the year from all of the manufacturers.
What are the new things you hope to see in 2022? Leave your wish list and predictions in the forum!
Editor's Note: Please be sure to check out The Armory Life Forum, where you can comment about our daily articles, as well as just talk guns and gear. Click the "Go To Forum Thread" link below to jump in and discuss this article and much more!
Join the Discussion
Featured in this article
Continue Reading
Did you enjoy this article?
206