Today, we are reviewing the Bushnell Elite Tactical XRS II 4.5-30x50mm scope, a high-quality tactical optic that costs a lot less than you would expect.
But the story of how we got here begins several years before GunSpot was founded. At that time, our current chief instructor, Grant LaVelle, was a retired Marine and active SWAT sniper. At this point in his career, he was attending SHOT Show with the American Snipers group, manning their booth.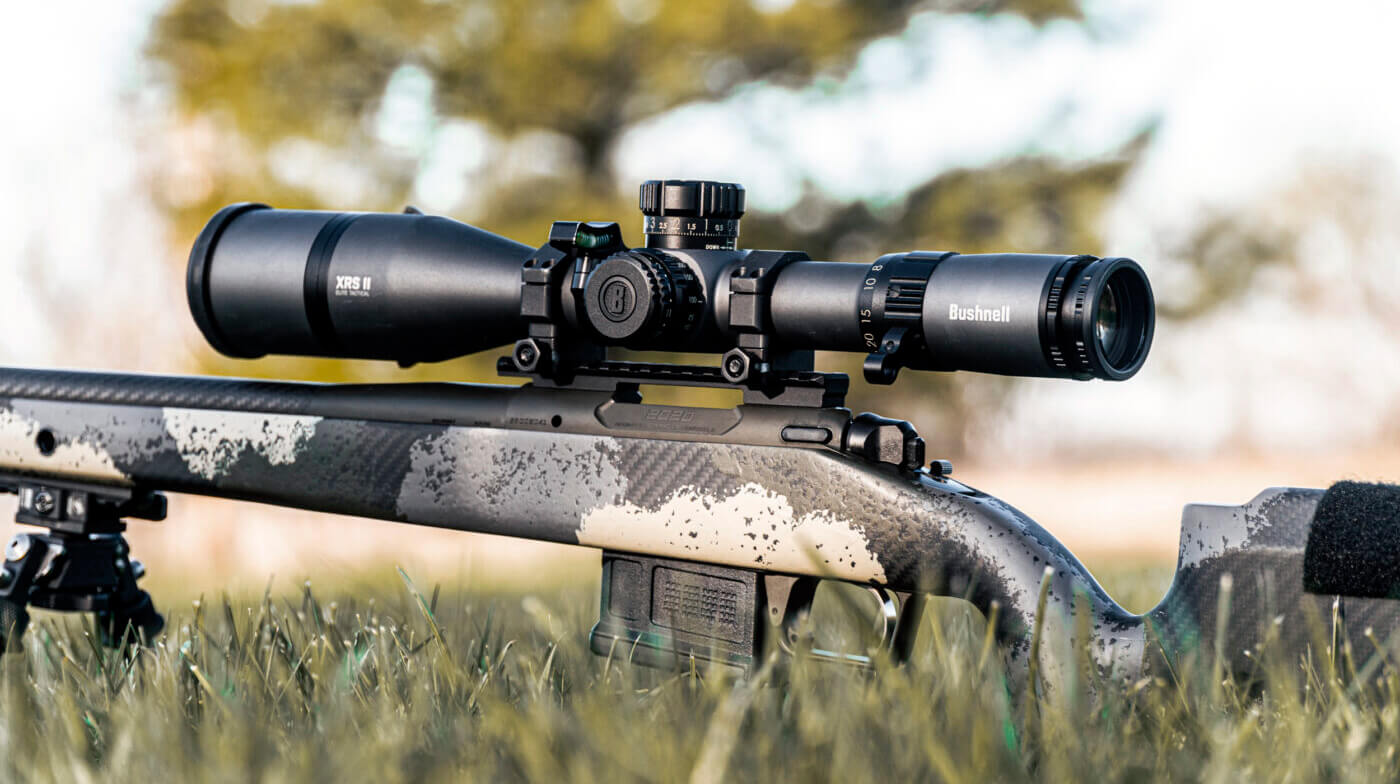 While he was there, he ran into some friends who were Marine sniper instructors at Marine Corps Base Quantico. They began telling him about the new Elite Tactical scopes at the Bushnell booth. As someone who describes himself as a guy who would "only use scopes with multiple zeros at the end of the price tag," he didn't initially take them seriously. However, their praise of the optics combined with his respect for their opinions led him to make his way over to the Bushnell booth.
Much to his pleasant surprise, he discovered that the quality of the Elite Tactical line-up was everything that they had told him. Since then, Grant has acquired numerous Bushnell Elite Tactical scopes and used all of them. He has shot out to a mile with their HDMR scope using .308 and .338 Lapua Magnum, and e has also shot at a mile with the XRS II you see here on a 6.5 Creedmoor Springfield Armory Model 2020 Waypoint bolt action rifle.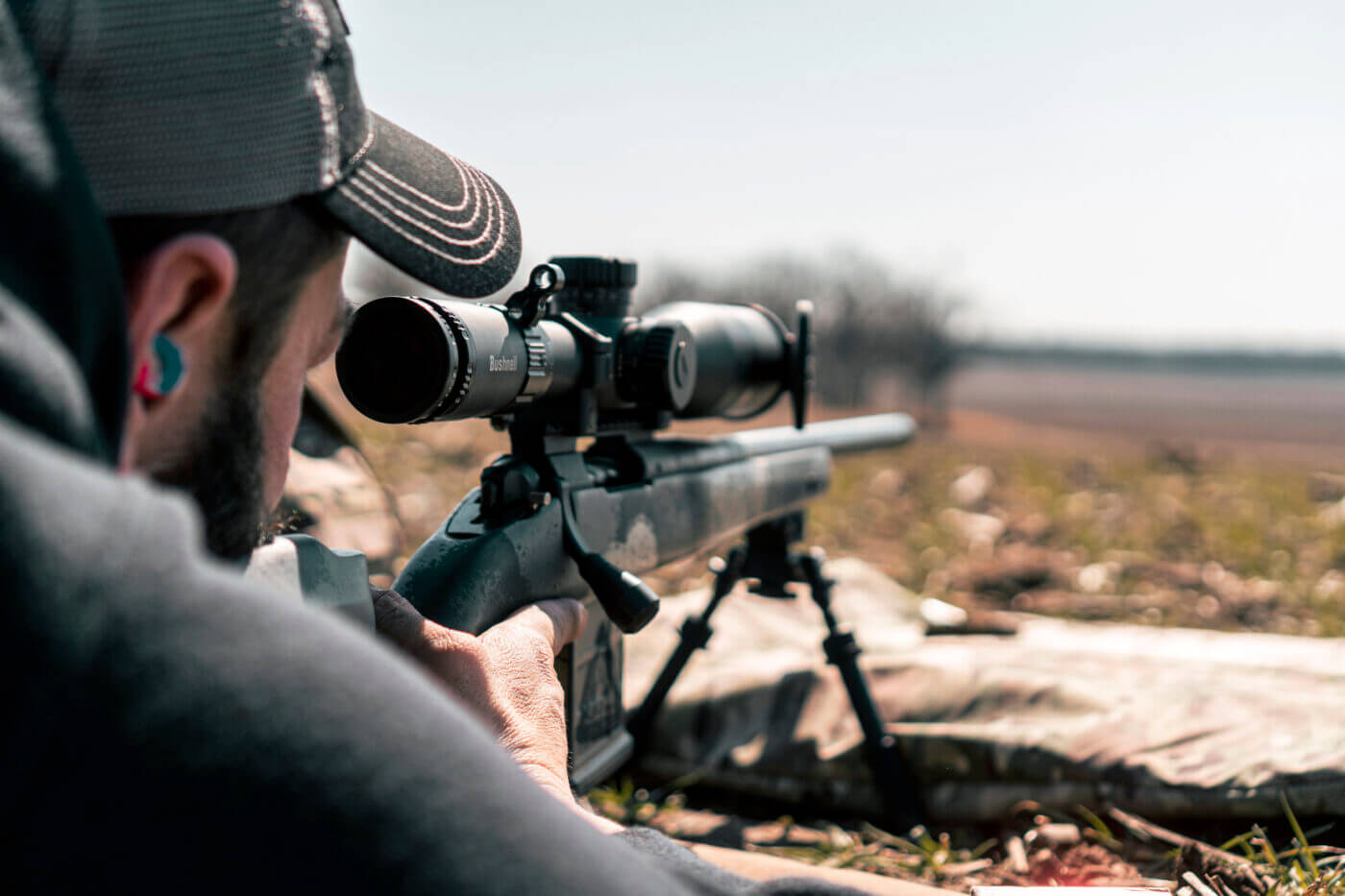 Core Choices
We have found that all the Bushnell Elite Tactical scopes have extremely high-quality glass and positive adjustments. But the one we have used the most here at GunSpot is the first focal plane Elite Tactical XRS II.
Springfield Armory sent us a Model 2020 Waypoint for review, and the scope we chose to mount up on it was none other than the XRS II. We have an earlier production model of the XRS II that has a sniper grey color on the scope that almost looks like it was meant for the Waypoint, and creates a really slick-looking package.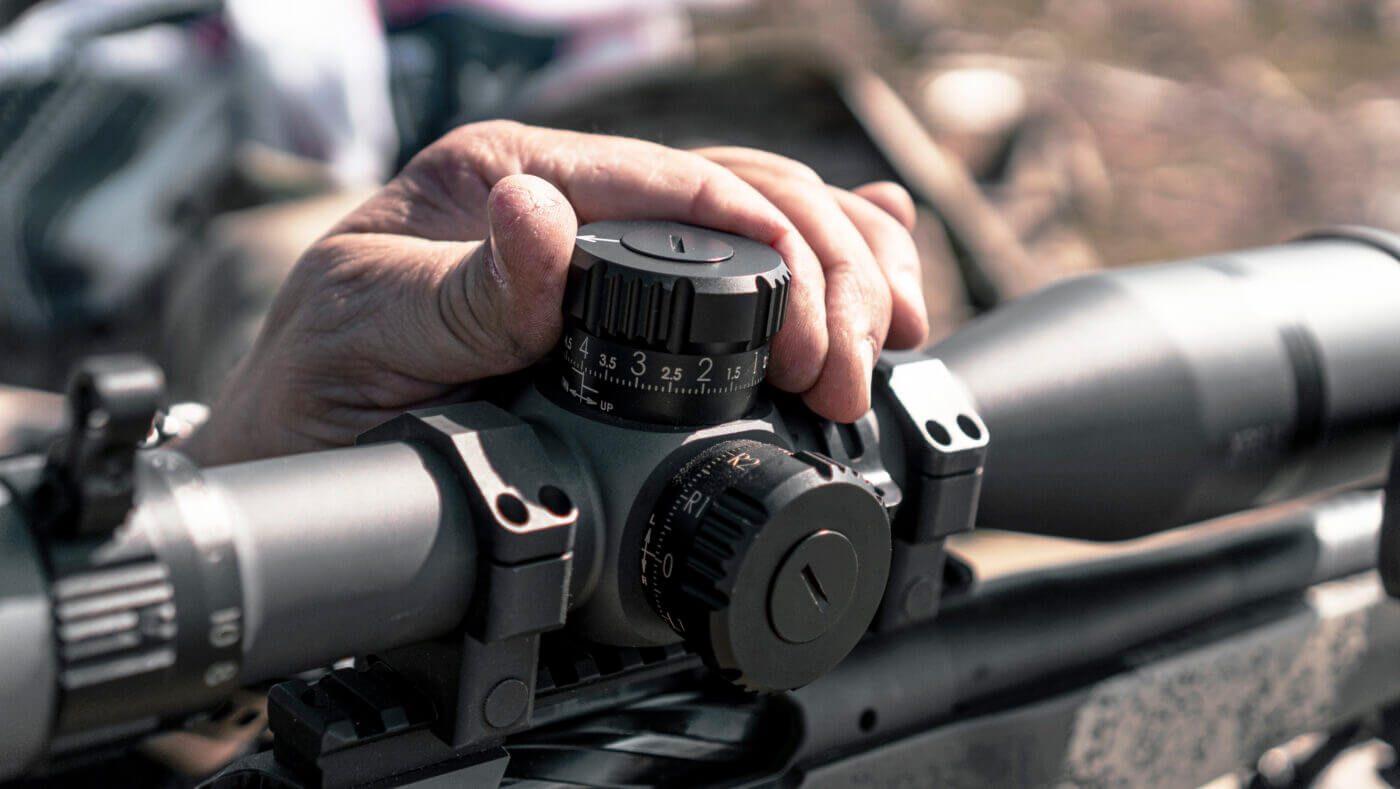 The XRS II is a feature-packed scope with your choice of the G3 reticle (illuminated or non-illuminated), Tremor3 or the Horus H59 reticle. The XRS II has been used to win the King of 2 Miles competition, it's used in countless PRS matches, and it's mounted up worldwide by great shooters. The E.D. Prime glass that Bushnell uses is coated multiple times for the best results. Chromatic aberrations are not an issue, plus colors, contrast and resolution are all top notch with this glass. The lenses also have the EXO Barrier on them to protect your view from the elements.
The scope has a locking windage turret so you can be sure it won't move on you. The inside of the scope is filled with argon, so the optics remains stable regardless of the ambient temperatures in your environment. This provides the best fog-proof protection possible.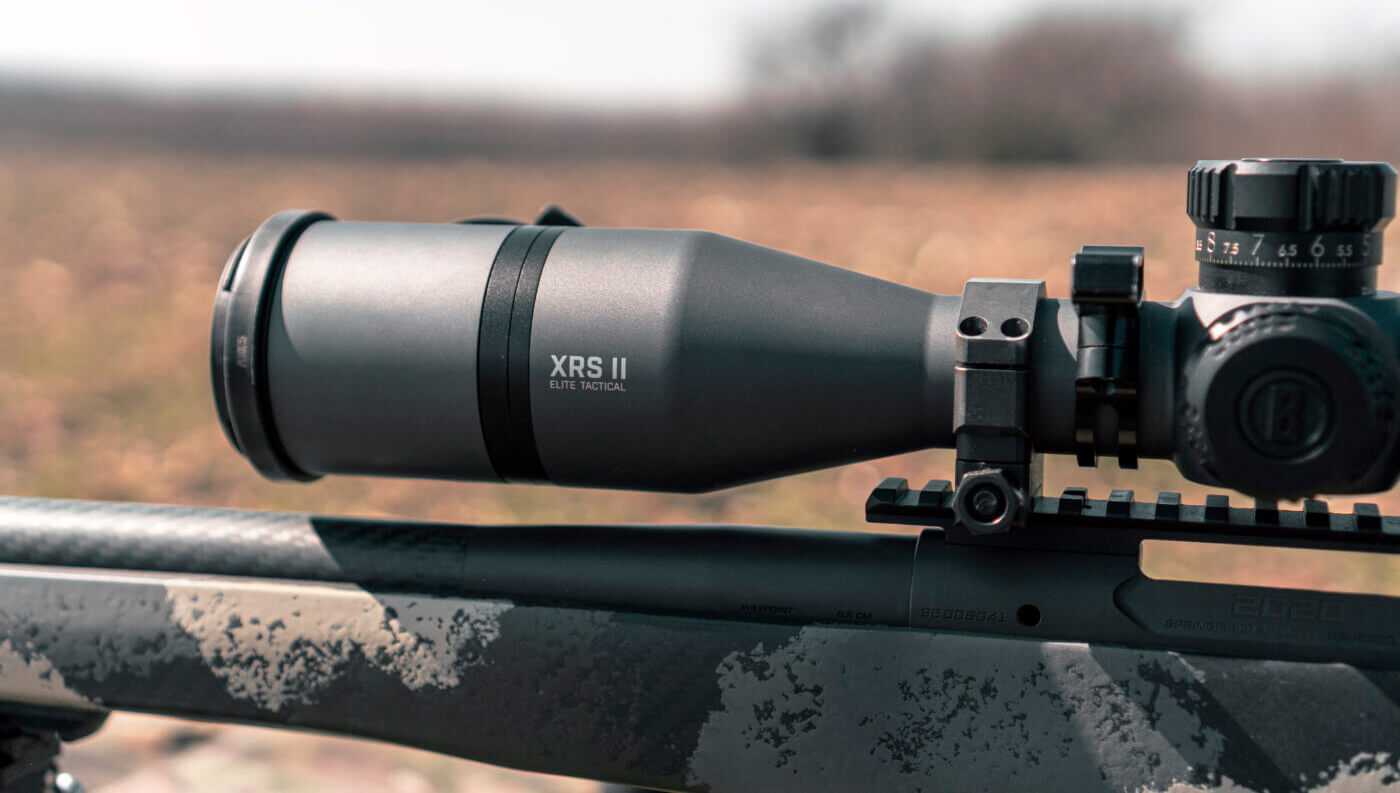 This scope also has a locking diopter to ensure that it always stays adjusted for your eye, no matter the abuse the optic may take. The Revlimiter Zero Stop is something Bushnell has put on their turret travel so you have a rock-solid stop so that you have confidence you are in your zero every single time.
What's in the Box
When you purchase the XRS II, Elite Tacitcal's premier optic, you get the 34mm tube 4.5-30×50 XRS II scope, a 2″ sunshade, soft scope cover, lens covers, a quick start guide, lens cloth and a multitool. The scope will also be outfitted with a removable throw lever that will give you more leverage for quick scope power adjustments. There is 30 mil of elevation, 20 mil of windage and 10 mil of travel per rotation.
When looking down the XRS II, the 34mm tube provides ample amounts of light. This provides you with a very bright image. At 100 yards, you will also have a field of view that is 24 feet at the 4.5X setting and 4 feet at the 30X setting. The parallax adjustment is 75 yards to infinity.
Bushnell Elite Tactical XRS II Specifications
| | |
| --- | --- |
| Power/Lens Diameter | 4.5-30x50mm |
| Reticle | First focal plane; G3, G3 illuminated, H59, Tremor3 |
| Tube Diameter | 34mm |
| Adjustment Range | 30 mils, elevation; 20 mils, windage |
| Weight | 37 oz. |
| Length | 14.5″ |
| MSRP | $1,699.99-$1,949.99 |
Conclusion
The Bushnell Elite XRS II has a ton of professional features without the commensurate $4,000 price tag you would expect. In fact, you can find the XRS II retailing for around $1,700.
This scope would absolutely slay targets topping off your precision shooting rifle, leaving plenty of money for beefy Badger Ordnance rings and a sturdy bipod. This optic is a great buy for someone who demands top-notch performance, but might not have a high-end budget. With this optic, you don't have to compromise.
Editor's Note: Be sure to check out The Armory Life Forum, where you can comment about our daily articles, as well as just talk guns and gear. Click the "Go To Forum Thread" link below to jump in!
Join the Discussion
Featured in this video
Continue Reading
Did you enjoy this video?
29