Fans of precision rifles know that the long range shooting market exploded during the last five years. Many shooters are looking for a 1,000 yard rifle that can deliver precision shots at long ranges.
Numerous manufacturers introduced new bolt-action rifles aimed at this growing market segment. Some have been more successful than others with options for shooters over a broad range of price points.
Springfield Armory is well known for its semi-auto rifle and handgun offerings. Recently it entered this competitive market with the Model 2020 Waypoint. Having tested it myself, I can happily say that Springfield's Model 2020 Waypoint is thus far a success.
I've been shooting one off-and-on for several weeks. It is without a doubt a proper and effective bolt-action rifle. And if you doubt its accuracy potential, Springfield backs up the rifle up with a .75 MOA accuracy guarantee.
Too Narrow a Focus?
I won't go into a lot of mundane specs. You can go to Springfield's website and pull that directly from here, and they've done a beautiful job of presenting the ins and outs of the platform — far better than I could ever do. But what I will do is go into some of my observations and considerations regarding the platform.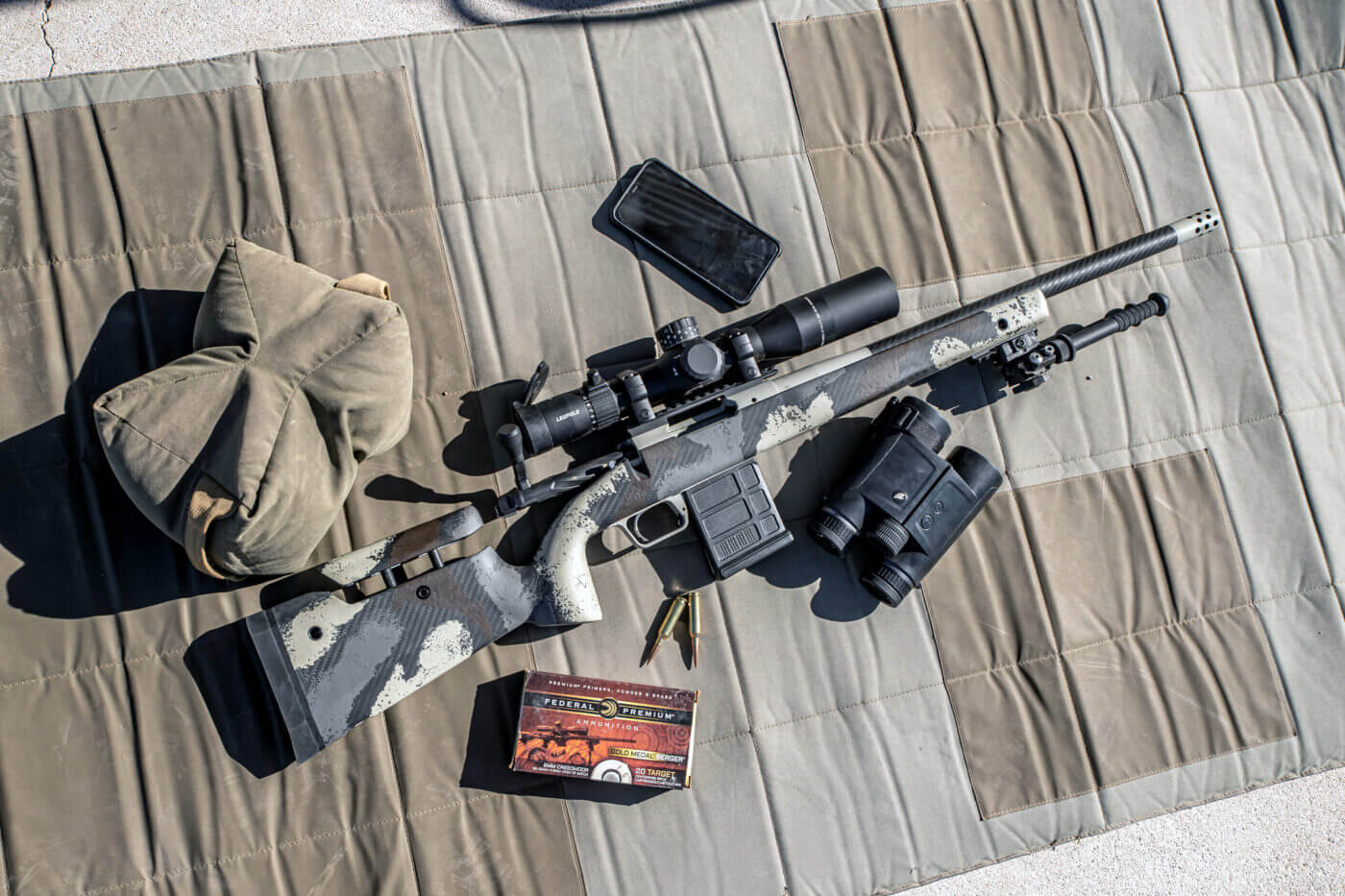 As launched, the 2020 Waypoint has a "hunting" focus (to see the Waypoint on the hunt with GunSpot, click here). As an avid target rifleman, this doesn't initially interest me, but I understand why Springfield has done so. That said, hunting-positioned platforms run the risk of being overly focused, not lending themselves to any other capabilities.
In the case of the Waypoint, the features that raise my brow were the lightweight, carbon fiber sleeved barrel and the carbon fiber stock. Less so is the radial brake and the trigger which — while being adjustable — is a bit on the heavier side for my personal tastes. While the lightweight components are appropriate for lugging around in the woods or mountains, they can work against the rifle when serious precision is wanted.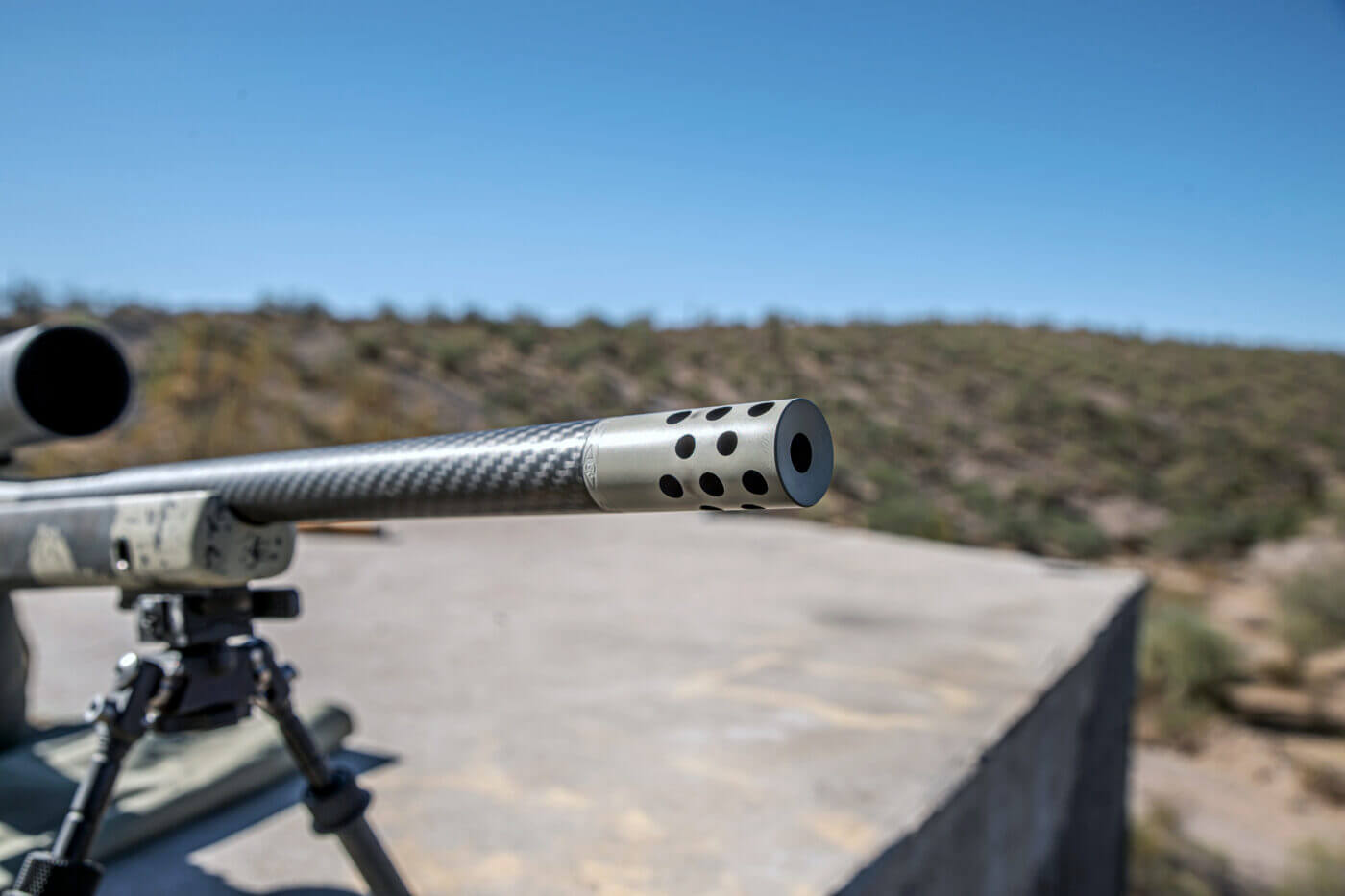 Carbon fiber barrels can potentially deliver a lower round count per string of fire before precision gives way due to heating of the barrel. Lightweight stocks can also have too much flex in them, and the combo means more difficulty in recoil management — something long range target shooters want to avoid as much as possible.
After having shot the Model 2020 Waypoint in a target-focused chassis (read Sean's review of the Waypoint installed in the Magpul Pro 700 chassis system), I had high expectations for its overall performance. And because of this, I decided to run the 6mm Creedmoor rifle in its "as-received" configuration out to 1,000 yards.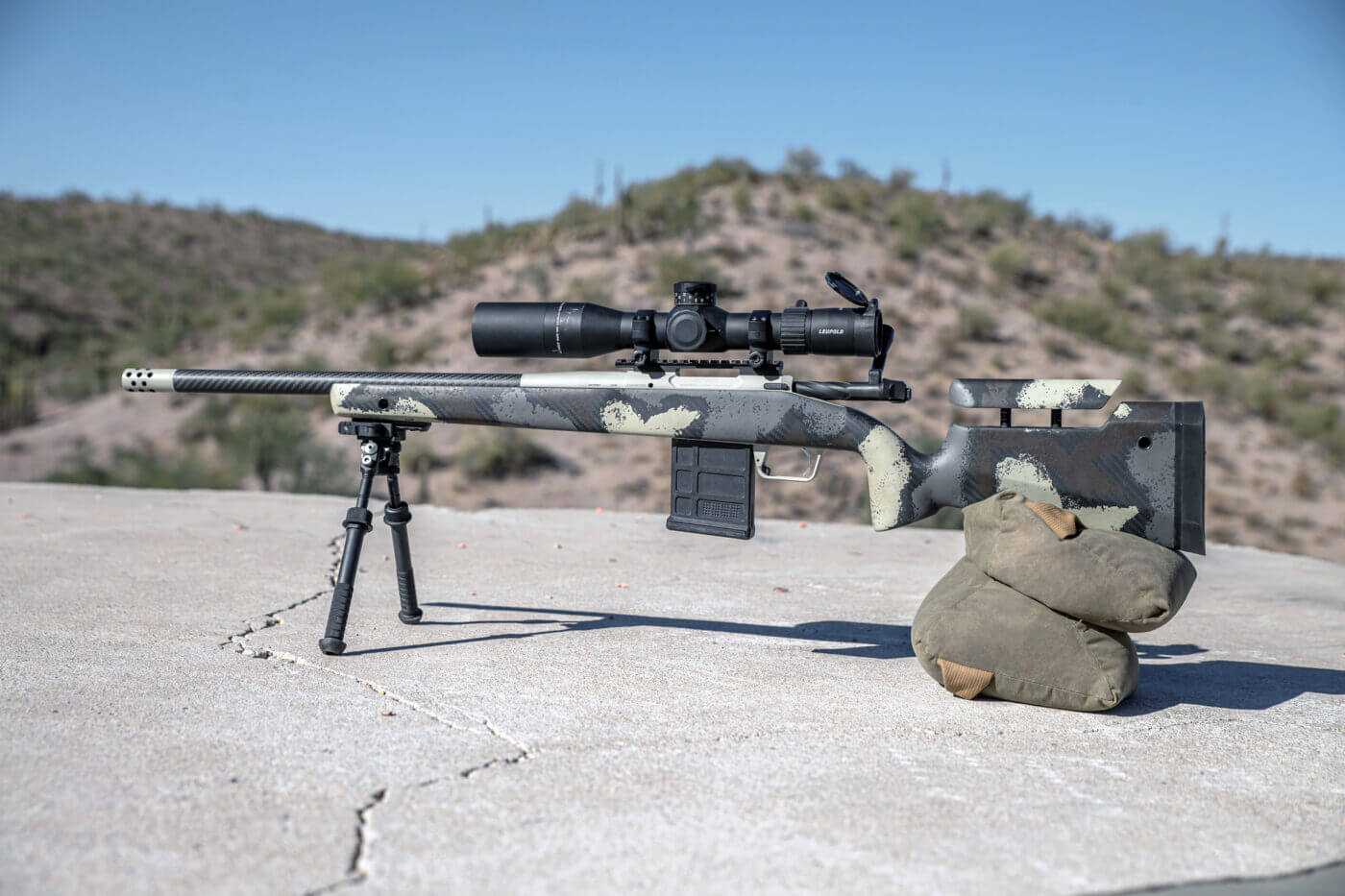 As you may know, any inconsistencies and weaknesses become clear at longer distances. However, with the solid build quality of the rifle, I felt it was a fair challenge.
As with any firearm, and specifically rifles, the sum of its parts must invoke confidence in the shooter. A focused shooter, one not doubting his or her equipment, is capable of commendable shooting regardless of experience level. This is something that may not have been possible with many rifles and components even as recently as just 10 years ago.
There are some incredible rifles out there, but they may lack the recipe necessary to allow the shooter to extract all it has to offer. My initial outings with the Model 2020 Waypoint in the Magpul chassis showed that it has what it takes to shoot well. But how about in its original hunting trim?
Other Considerations
For many a shooter and even products, it's adequate enough to simply have an impact at 1,000 yards — even if it's just one hit. Given enough rounds, many a rifle can do it regardless of caliber, but slinging a disproportionate number of bullets to actual impacts lends no legitimacy. In other words, a lucky hit does not a 1,000-yard rifle make.
In my opinion, for a long range rifle to be considered precision it must be able to send a specific number of rounds with a predictable and probable hit consistency. This is more difficult than you might think; as we consider both hunting and target shooting, this impact expectation is the key to a precision platform and further lends to the prior-mentioned factor of confidence.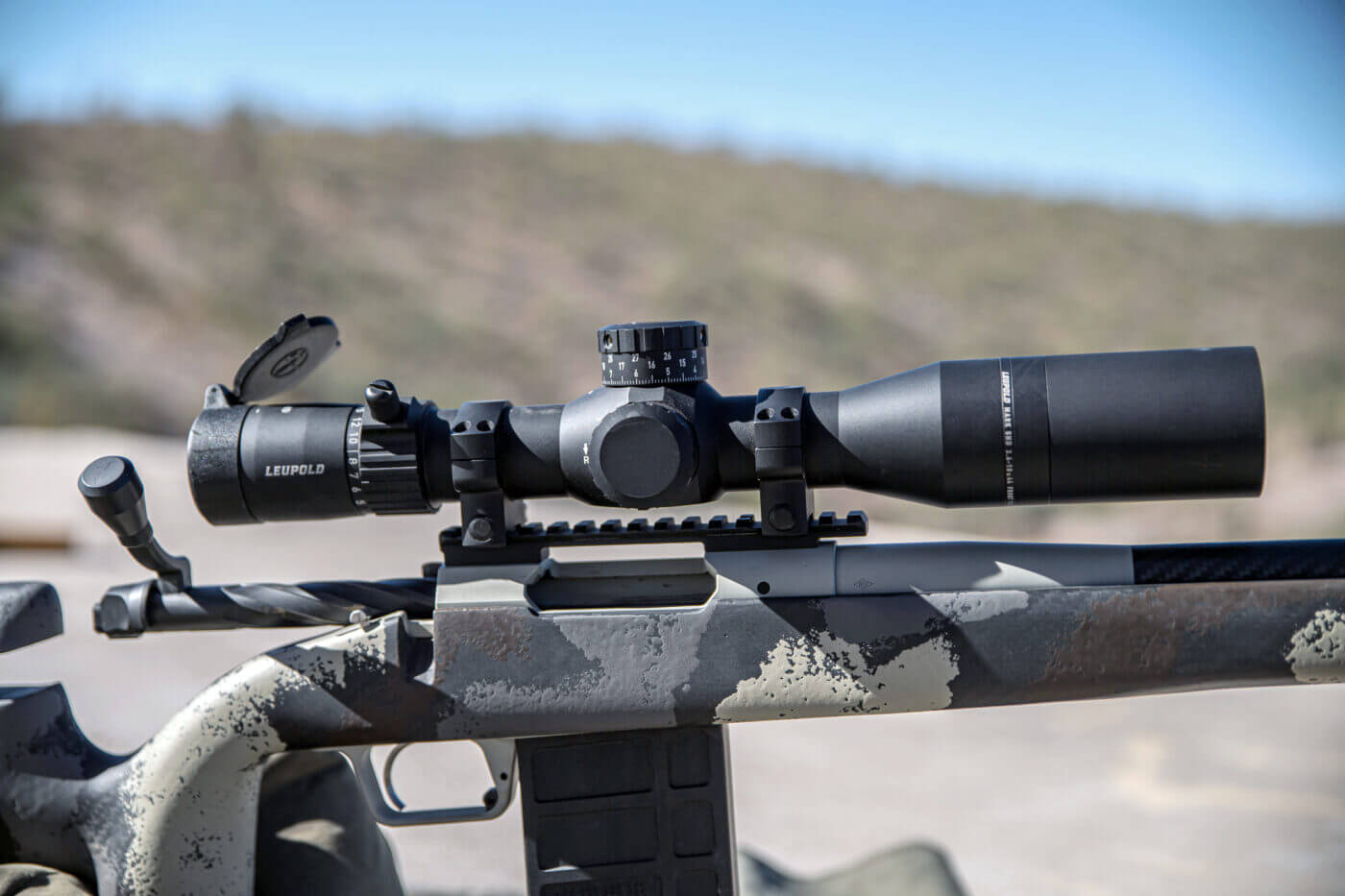 Other factors include accessories and ammunition. In this case, a Leupold Mark 5HD 3.6-18×44 was to be used. In my experience, it possesses the clarity and consistency in tracking necessary for successful shooting at this distance. It features a Horus H59 reticle that, while busy by some standards, offers the shooter a chance to use holds within the reticle to make solid impacts should a fast follow-up shot be necessary.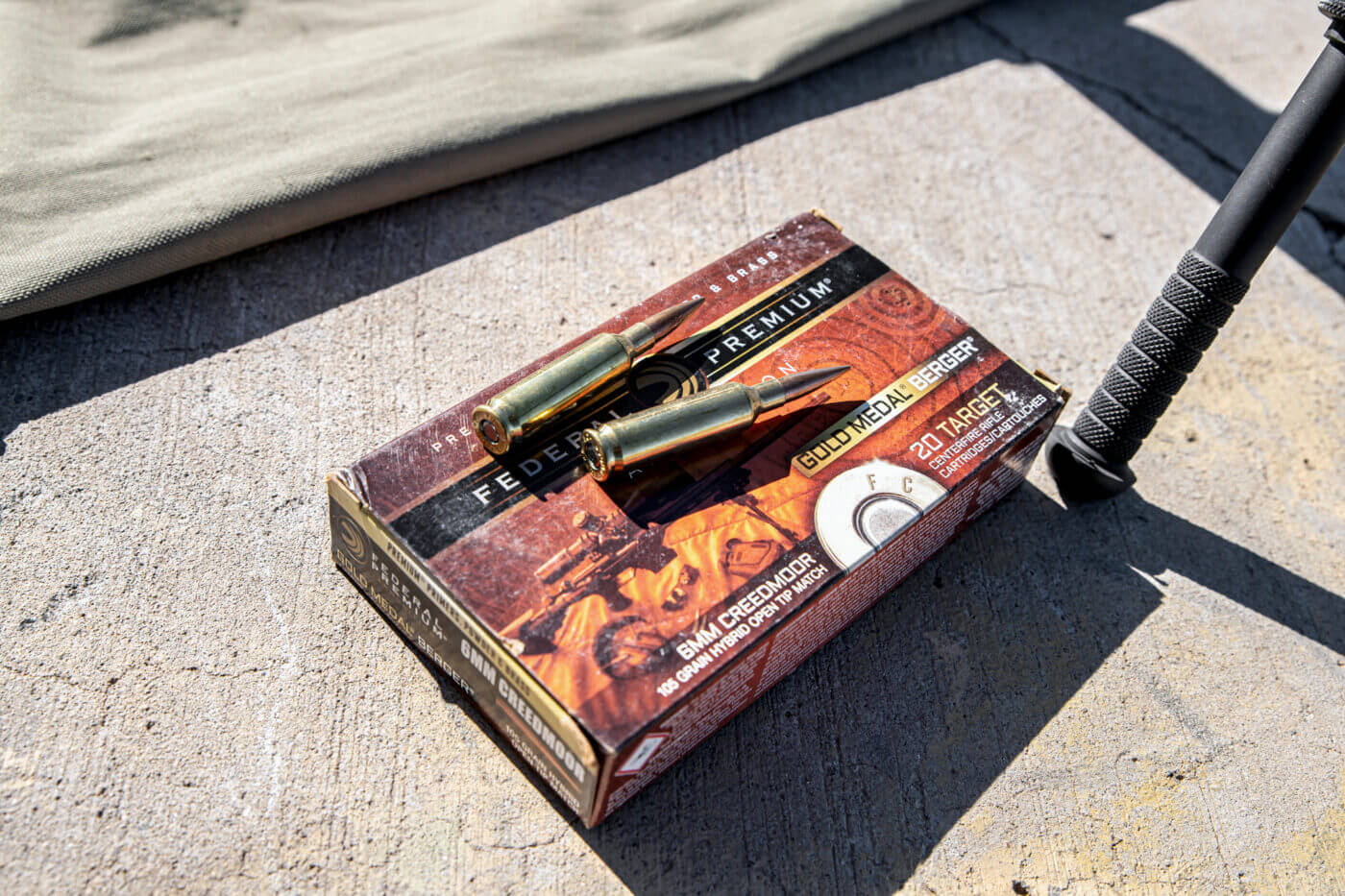 Ammunition is Federal's 105-gr. Gold Medal Berger. This ammo has displayed excellent precision at 100 yards for me, with sub-half MOA groups. Solid wind calls will be necessary and, assuming their correctness, I believed the Waypoint would easily shoot at 1,000 yards consistently.
Beyond 1,000 Yards
On a very gusty day, I placed the Model 2020 Waypoint on the deck with a mat, rear bag, ballistic app and ammo, and lazed the IPSC-sized target at 1,080 yards. I dialed in 8.6 mils, holding .5 Mil left, and pressed the trigger. A plume of dust rose and was immediately whisked away, left to right, off the left side of the target. Winds ahead of the target were blowing right to left while the winds on the mountain with the target were blowing left to right.
I dropped out .2 Mil of elevation and pressed the trigger again. A perfect wind hold was achieved with the reticle on the right edge of the target, but the round dropped just short of the target. I added .1 MIL of elevation and pressed again, with an impact on the steel. Subsequent shots would bring impact after impact, occasionally interrupted by wind that was aggressive if not atypical.
Final elevation was 8.4 MIL — a tenth less than what the app called for. Pretty good. I captured a second run on video for visual proof of the Waypoint's abilities — just in case you don't believe me. And, this further proved the Waypoint's repeatable accuracy performance capabilities to me.
What It Takes
While you're toting your Waypoint around, remember the long range tool you have at your disposal. I can honestly say that, at least in its 6mm Creedmoor configuration I tested, the rifle is easily capable of going 1,000 yards.
Editor's Note: Be sure to check out The Armory Life Forum, where you can comment about our daily articles, as well as just talk guns and gear. Click the "Go To Forum Thread" link below to jump in!
Join the Discussion
Featured in this video
Continue Reading
Did you enjoy this video?
97