The Ordnance Group, based in Florida, is a premier manufacturer of single-shot 37mm launchers with several available options. These include different length barrels as well as standalone launchers and underbarrel-mounted launchers. I recently picked up one of the latter for review, the Tac-D Pivot 37mm.
First up, let's explain exactly what a 37mm launcher is. While it looks like a "grenade launcher," it is in fact a perfectly legal launcher that can be used by civilians with non-lethal specialty rounds such as flares and similar offerings.
The Details
With a 6" barrel and an overall length of just 9.25", the Tac-D Pivot can be mounted on any rifle with a Picatinny rail using the included underbarrel clamp. The size of this launcher lends itself very well to short-barreled rifles and compact AR's where the length of the rail is limited. Its weight is 2 lbs., 3 oz.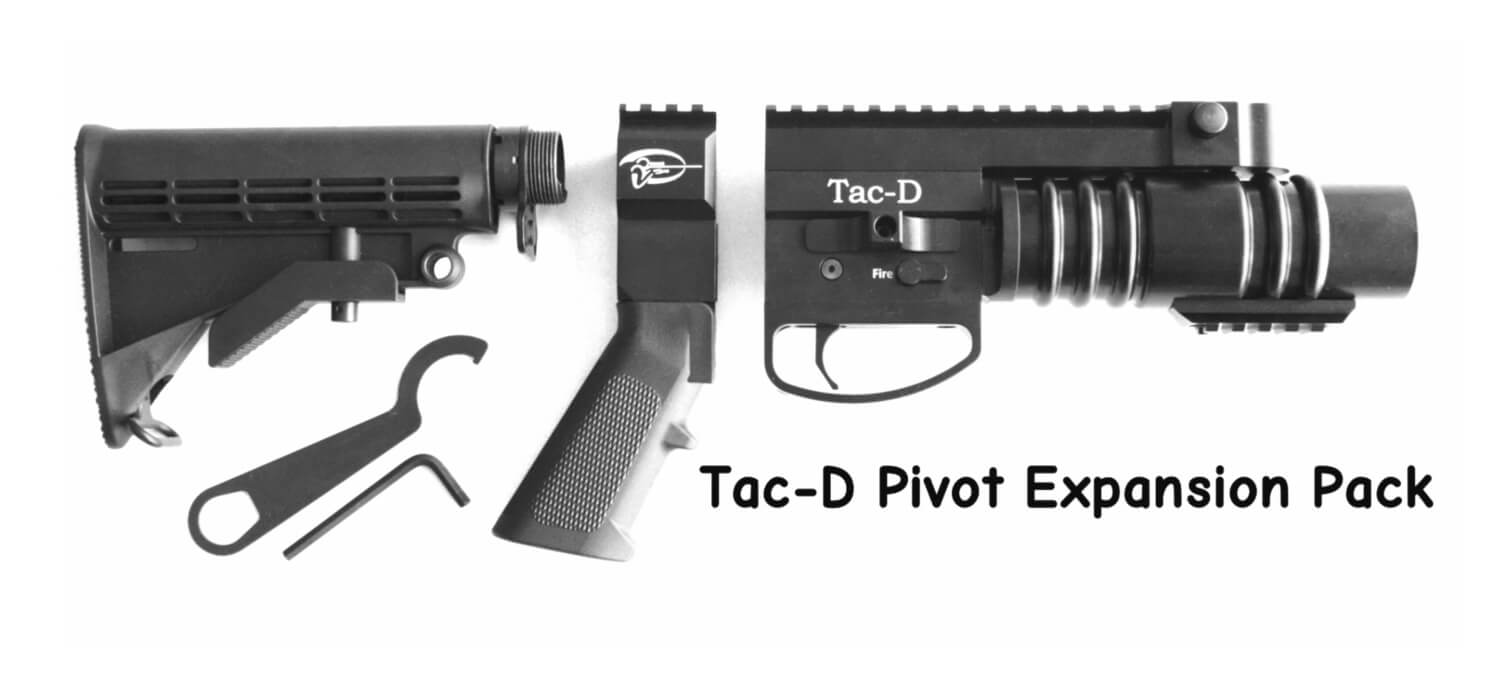 Another option is to upgrade to the standalone unit for an additional $120. This gets you a pistol grip as well as a buffer tube and shoulder stock.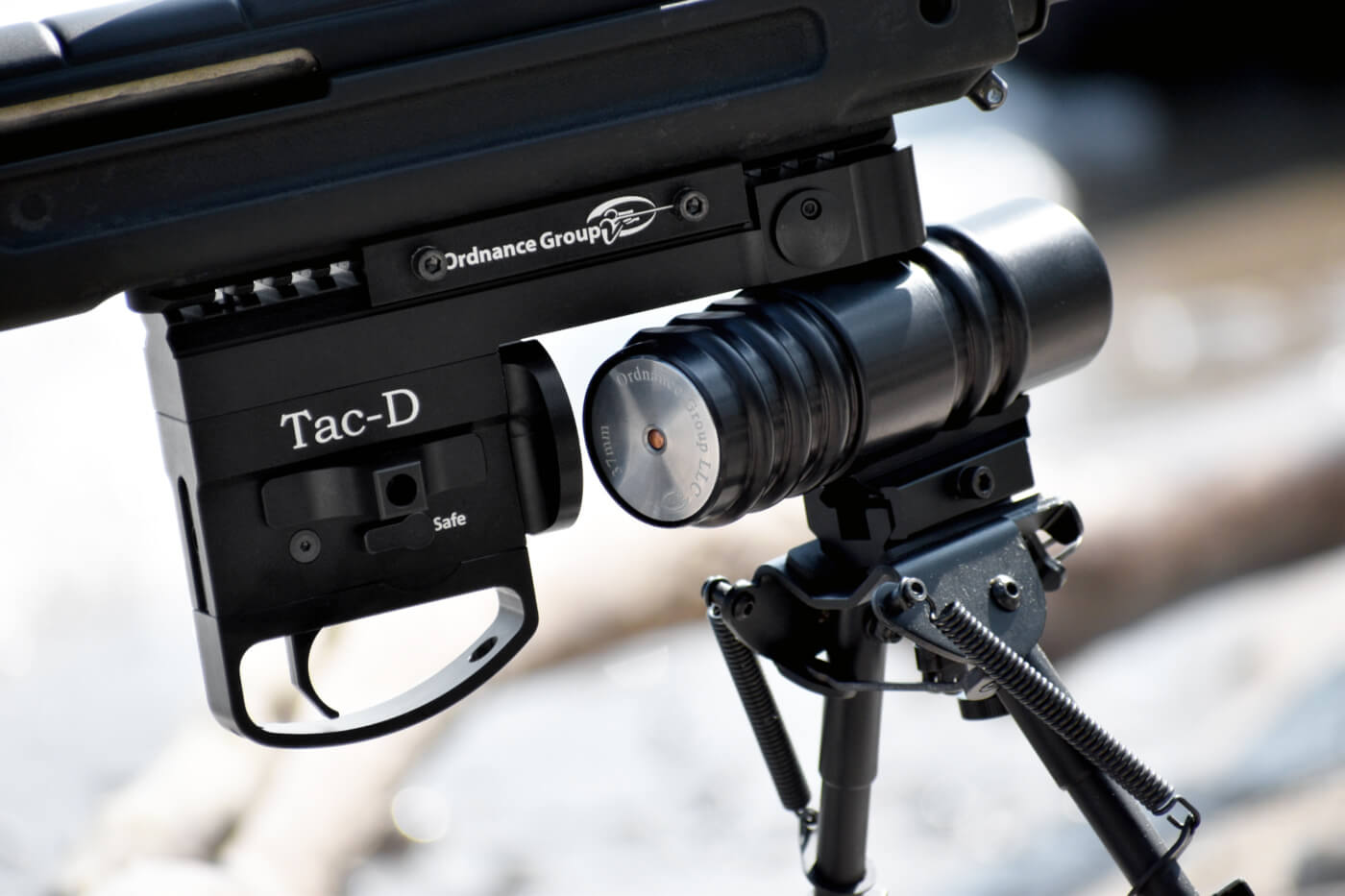 One very nice feature of the Tac-D Pivot is how you load it — and it's right there in the name. Unlike many other launchers, the Tac-D pivot rotates the chamber to either side for loading either left- or right-handed.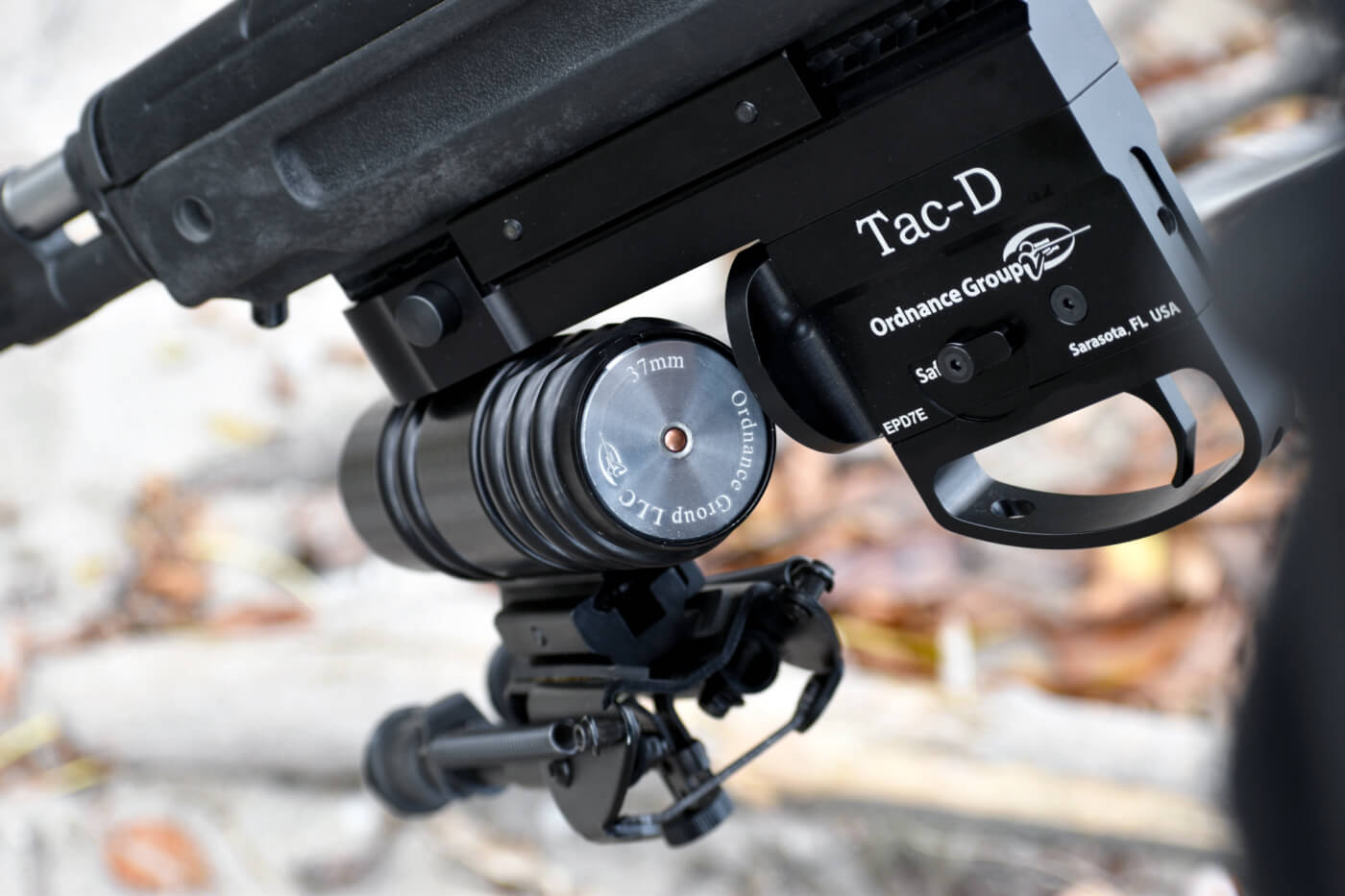 Features
The unit features an ambidextrous safety just above the trigger, and a cocking lever is located just above it. The unit is made from 6061-T6 aluminum and 4140 steel, and features a one-piece receiver for strength.
The top of the unit is unobstructed to allow it to tuck tightly up against your underbarrel rail, and there is a beveled lower Picatinny rail on its lower face for accessories. For example, when I tried this out on my M1A rifle, I put a bipod on that lower rail.
The Fuel
But enough about the launcher. You want to know what you can shoot out of it, right? A lot of fun stuff, I can tell you. I was able to pick up some interesting options from Exotic Ammo (check out the link at the bottom of this piece).
I'm sure you're wondering, how much is this going to cost you per round? Well, around $10 per round if you're buying them pre-made. However, the hulls are reloadable. Exotic Ammo has all the supplies you need, from hulls in plastic or aluminum, to primers and fuse. You will need the cardboard tubes; some aren't actually 37mm like advertised, but about 31.5mm.
Conclusion
The Tac-D Pivot 37mm launcher from Ordnance Group represents a really interesting option for those looking for something a little different — and a lot of fun — for their collection. Either as an underbarrel unit or a stand-alone system, the Tac-D Pivot delivers tons of fun downrange.
Editor's Note: Please be sure to check out The Armory Life Forum, where you can comment about our daily articles, as well as just talk guns and gear. Click the "Go To Forum Thread" link below to jump in and discuss this article and much more!
Join the Discussion
Featured in this video
Continue Reading
Did you enjoy this video?
37