Raising Cane's, Hellcats & Hero Cops
March 3rd, 2020
6 minute read
Talk about a criminal being at the wrong place at the wrong time. I'm sure you've heard about the two married off-duty cops that stopped an in-progress robbery at Raising Cane's while they were out on a date night, but have you heard their whole story? The Armory Life was able to reach out to the two officers and set up an interview to learn more about them and the events that night.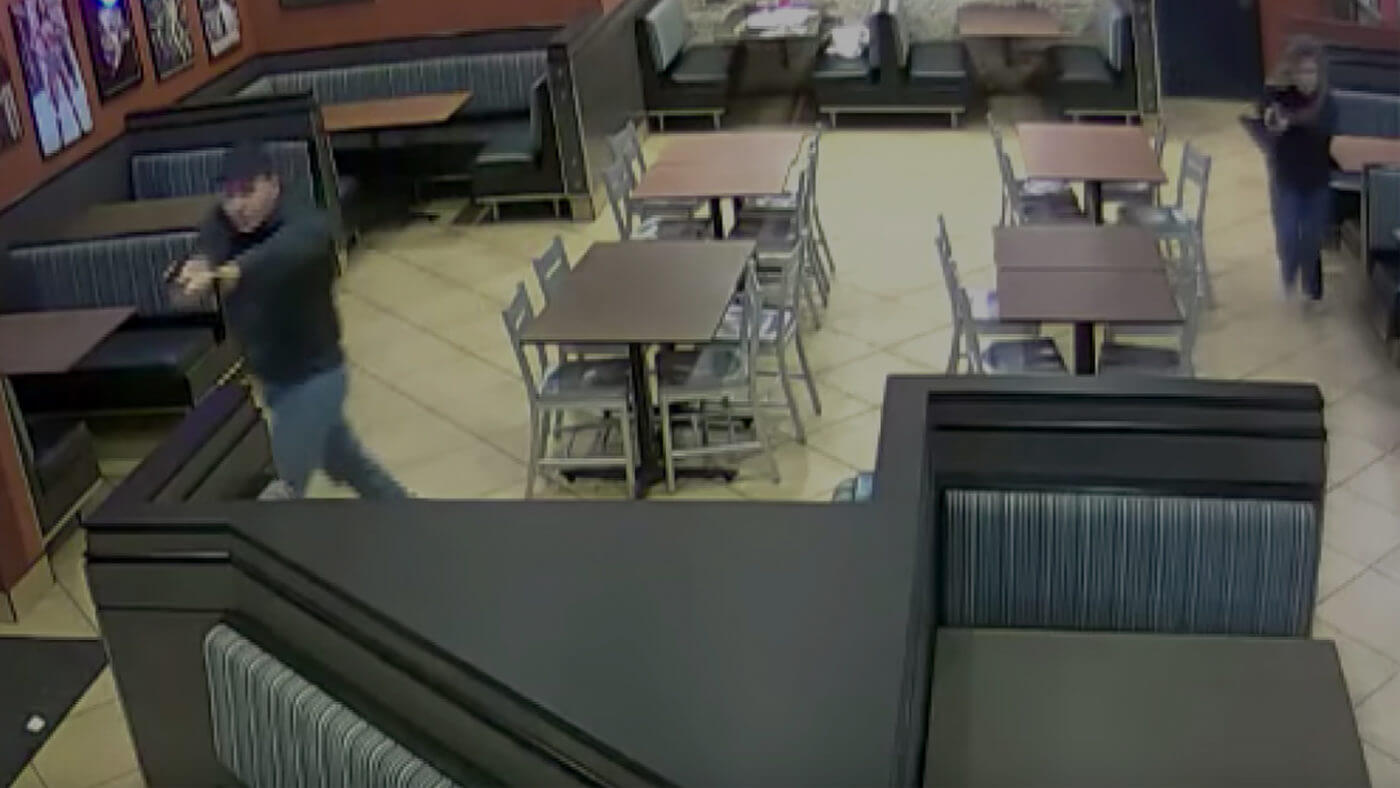 An Unexpected Twist
For those who might not be familiar with the story, Elizabethtown, Kentucky police officers Chase and Nicole McKeown were off-duty and out on a "date night" at Raising Cane's on February 15th of this year. While sitting together near the back of the restaurant, they observed a masked man enter around 10 p.m., brandish a handgun and demand money from the employee at the register.
Chase and Nicole McKeown immediately sprang into action, drawing their pistols and engaging the armed threat. Obviously caught off guard, the man dropped his weapon and ran out of the restaurant. The two officers pursued him and took him into custody a short time thereafter.
Digging Deeper
We here at The Armory Life are always happy to see cases like this that illustrate the good that law enforcement officers do every day, and this case definitely showed us the types of dangers those in this line of work can face both on- and off-duty.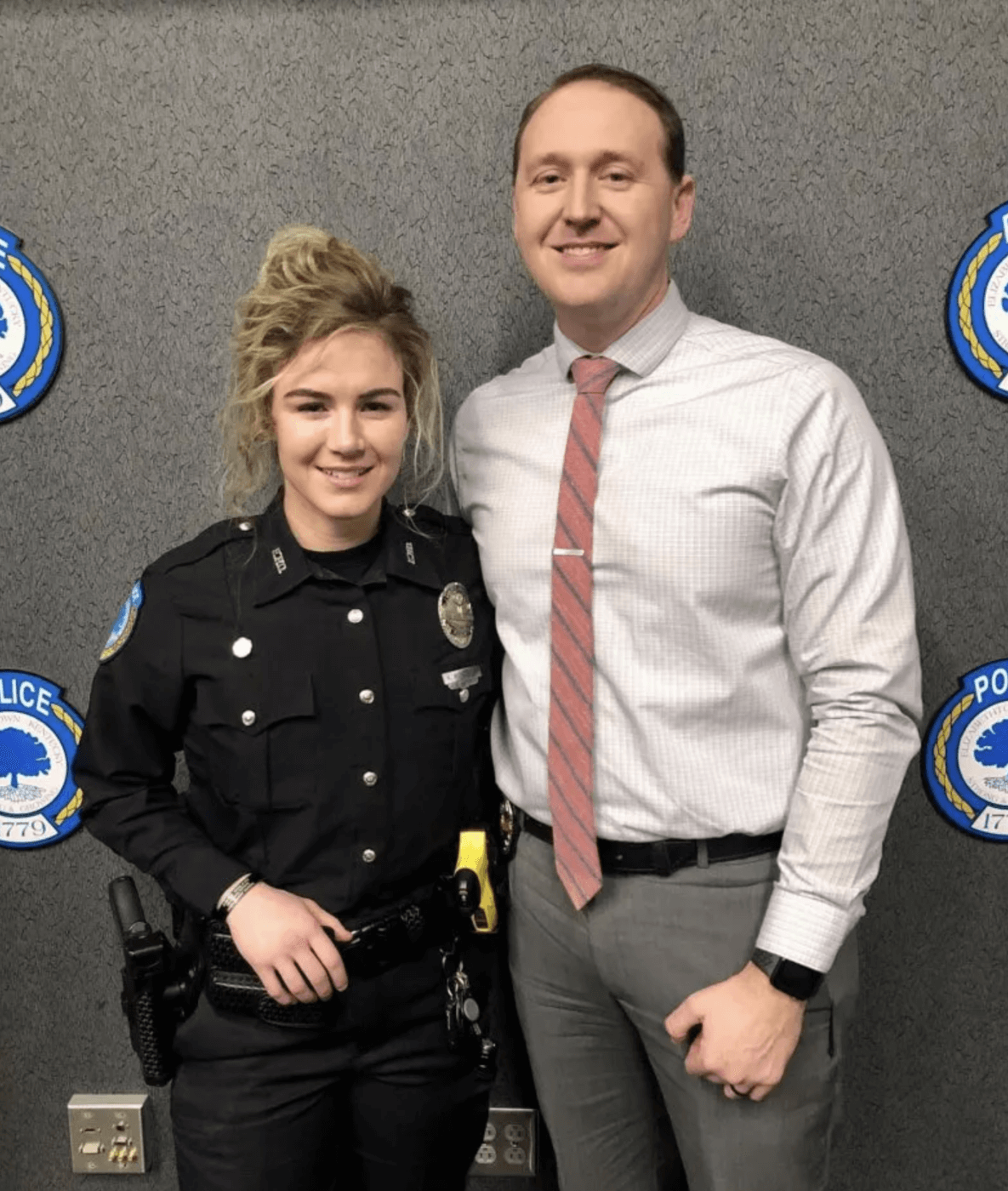 As mentioned above, we reached out to Chase and Nicole McKeown to find out more not only about that night, but also about the officers themselves — and to pass along some great news to them from Springfield Armory. But more on that last point in a moment. First, let's dive into the interview with Chase McKeown (CM) and Nicole McKeown (NM).
Interview:
TAL: How long have the two of you been married, and how did you first meet?
CM: We've been married about six months. We first met shortly after I was hired as a patrol officer for the Elizabethtown Police Department. Nicole was working in dispatch at that point. I'm now a detective with the department and Nicole is a patrol officer, by the way. I was too bashful at that point to strike up a conversation at first, but we started working together and developed a strong friendship that turned into what it is now.
NM: Like Chase said, I was working as a dispatcher when Chase was hired as a patrol officer. We really didn't get to know each other until after he graduated from the academy. I remember him coming up to our window in dispatch to talk and he was just so shy!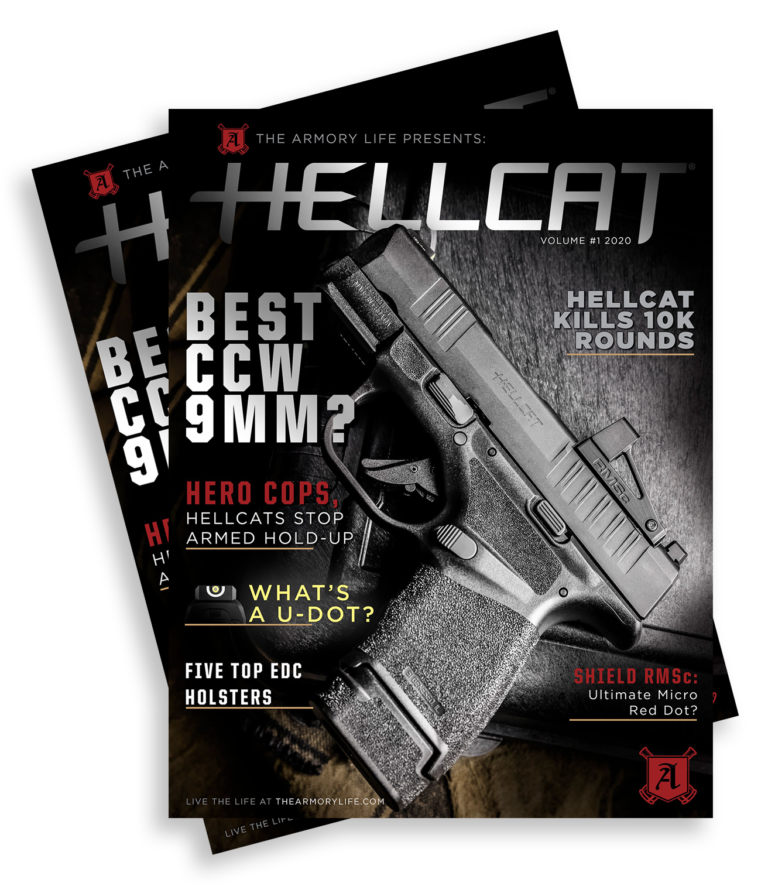 TAL: Can you tell us a little bit about your "date night" tradition that led to being at Raising Cane's the night of the attempted robbery?
CM: Our date nights are usually pretty mellow; usually just a simple dinner or movie, and more often in than out. We started the Grace Marriage program with our church that encourages us to be intentional about having a weekly date night. Raising Cane's is a frequent stop for us in Louisville, and our first dinner together as a married couple was at that same Raising Cane's.
NM: We have always tried to be intentional about spending quality time together when we're not working, whether it be a night out or a date night in. When we started Grace Marriage, they really stressed the importance of continuing to date your spouse and setting aside time together. We're usually low-key on our dates with us just opting to get out of town and getting something different to eat than what's available in Elizabethtown, or having a night in.
TAL: Were you surprised at the level of media attention the video of that night at Raising Cane's generated?
CM: We saw the video the day before it was released to the media. We expected it would hit the local media between Elizabethtown and Louisville, but we did not expect it to pick up the way it did. We were floored when we found out that the likes of BBC and Fox News were calling. At some point the department even got a call from someone in Japan looking to talk about it. It's been crazy to us that it took off because, in our minds, we were just doing what we were trained to do. We have been thankful that it seems to have been a positive story for law enforcement.
NM: It's been so overwhelming and unexpected. We initially debated on even having the press conference with our local news, but we thought it would be a positive story on law enforcement, so we went ahead with it.
TAL: We heard some buzz that both of you were carrying Springfield Hellcat pistols that night. Is that accurate? If so, why did you two select that pistol?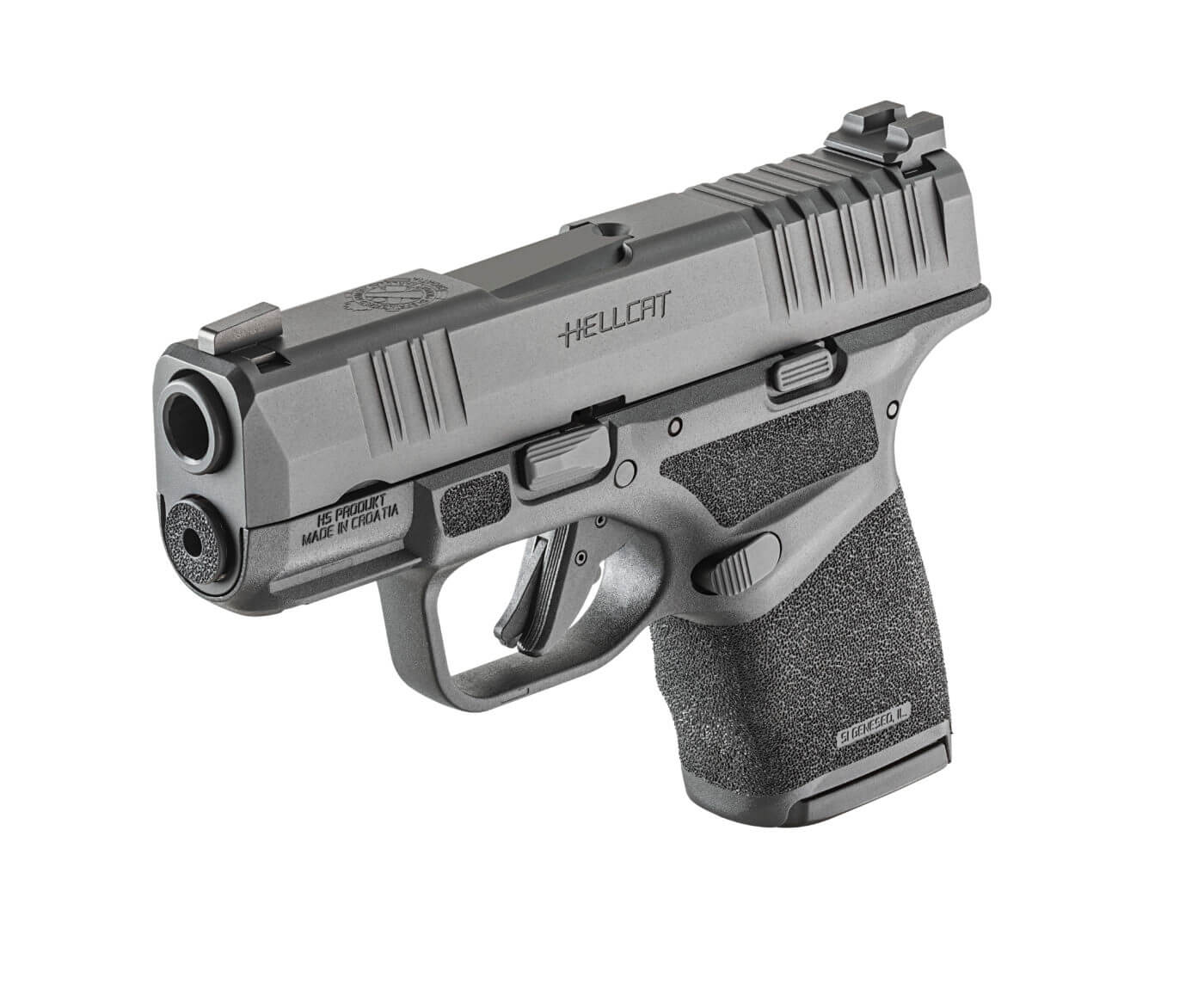 CM: Yes, we were both carrying Hellcats. I've always been a big fan of Springfield's firearms. When I heard the Hellcat announcement, I was thrilled! I knew I would get my hands on one as soon as I could. Another officer knew I was on the lookout for a Hellcat, and he told me Academy had one in stock. I hustled over and picked it up right away. Currently, I own a 4.5″ XD-M 9mm OSP, a compact 3.8″ XD-M 9mm and the Hellcat.
NM: I've heard for so long how much Chase loves his Springfield pistols and I finally had the chance to shoot one when Chase bought his Hellcat. It's been my go-to for concealed carry since I purchased my own because of its more compact size and its performance.
TAL: What do the two of you like about your Hellcats?
CM: For me, the big points of the Hellcat were the higher magazine capacity and the compact size! Springfield Armory pistols have always been accurate shooters for me, and I'm thrilled to have one with great capacity in a smaller size.
NM: With the Hellcat being the first 9mm pistol I've purchased, I absolutely love that I am able to maintain my grip with its more compact size without significant recoil. The higher capacity in the magazine is also nice! The size of that 9mm was perfect for my hands, and I genuinely love the performance of the Hellcat.
TAL: We've been informed that Springfield Armory has reached out to you and offered you a "Save the Date" all-expenses-paid dinner at the Bottle & Bond restaurant, since your date night at Raising Cane's was a bit disrupted that evening.
CM: I've only been to Bottle & Bond once and it was a great experience. Nicole and I have been trying to find time to go together ever since and are really looking forward to this!
NM: Like Chase said, I haven't had the chance to visit Bottle & Bond yet, but I've heard it's an amazing experience for a nice sit-down meal. Cane's however just always hits the spot when I'm in the mood for something quick. I just wish they had a closer location to us!
TAL: It sounds like it should make for a great evening, and we hope you don't have any interruptions on this date night like you did at Raising Cane's that night! We want to thank you two for taking the time to do this interview with us, and also for your service.
Please be sure to check out The Armory Life Forum, where you can comment about our daily articles, as well as just talk guns and gear. Click the "Go To Forum Thread" link below to jump in!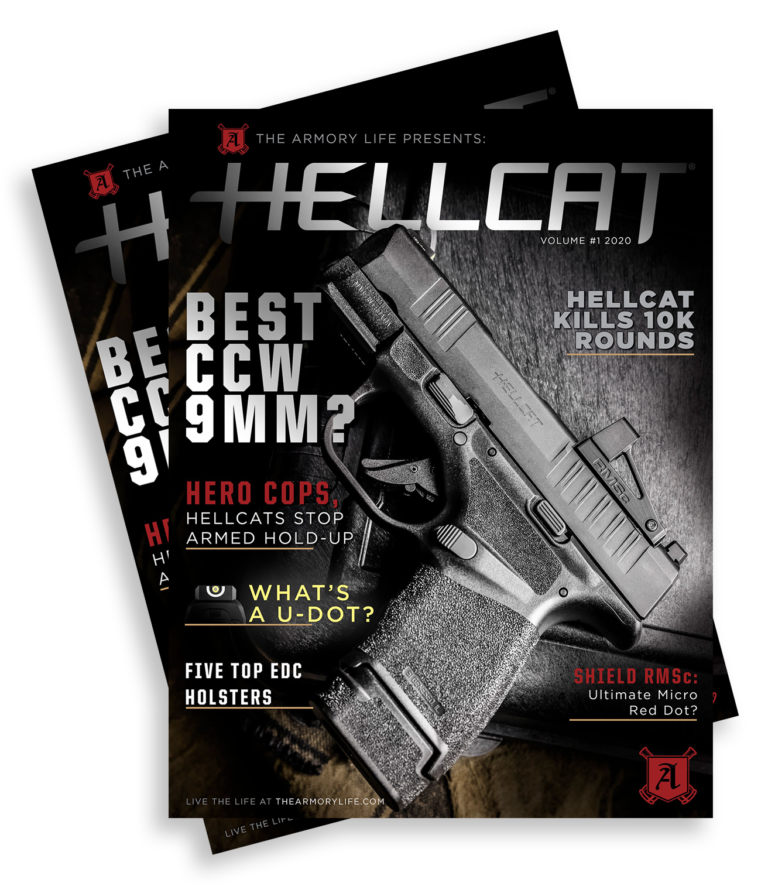 Join the Discussion
Featured in this article
Continue Reading
Did you enjoy this article?
278