Striker-fired, compact and subcompact polymer-framed pistols are a common thing nowadays with the popularity of CCW. It's only natural that third-party options to enhance your pistol would be commonly available. Today, I take a look at one of the newest: the Apex Tactical Action Enhancement Trigger Kit for the Springfield XD-S Mod.2.
It seems that every new entry to the market is a thin and compact striker-fired gun. But back around 2010, that wasn't the case. Manufacturers had been making compact versions of their current full-size offerings, but they were just that — variations with shorter grips and barrels. They were a limited number of dedicated "small" guns.
However, Springfield Armory decided to address that with the release of the XD-S. It was a single-stack, polymer-framed, striker-fired pistol that pretty much helped revolutionize concealed carry as we know it today. I had the opportunity to test this pistol when a good friend got one and let me take it out for a spin. He loaned me the .45 ACP version, and I was hooked. So much power in such a small package, and so easy to conceal.
In 2018, the successor to the XD-S was introduced, the XD-S Mod 2. This new model had both design and ergonomic upgrades that made this new compact pistol even easier to shoot and handle.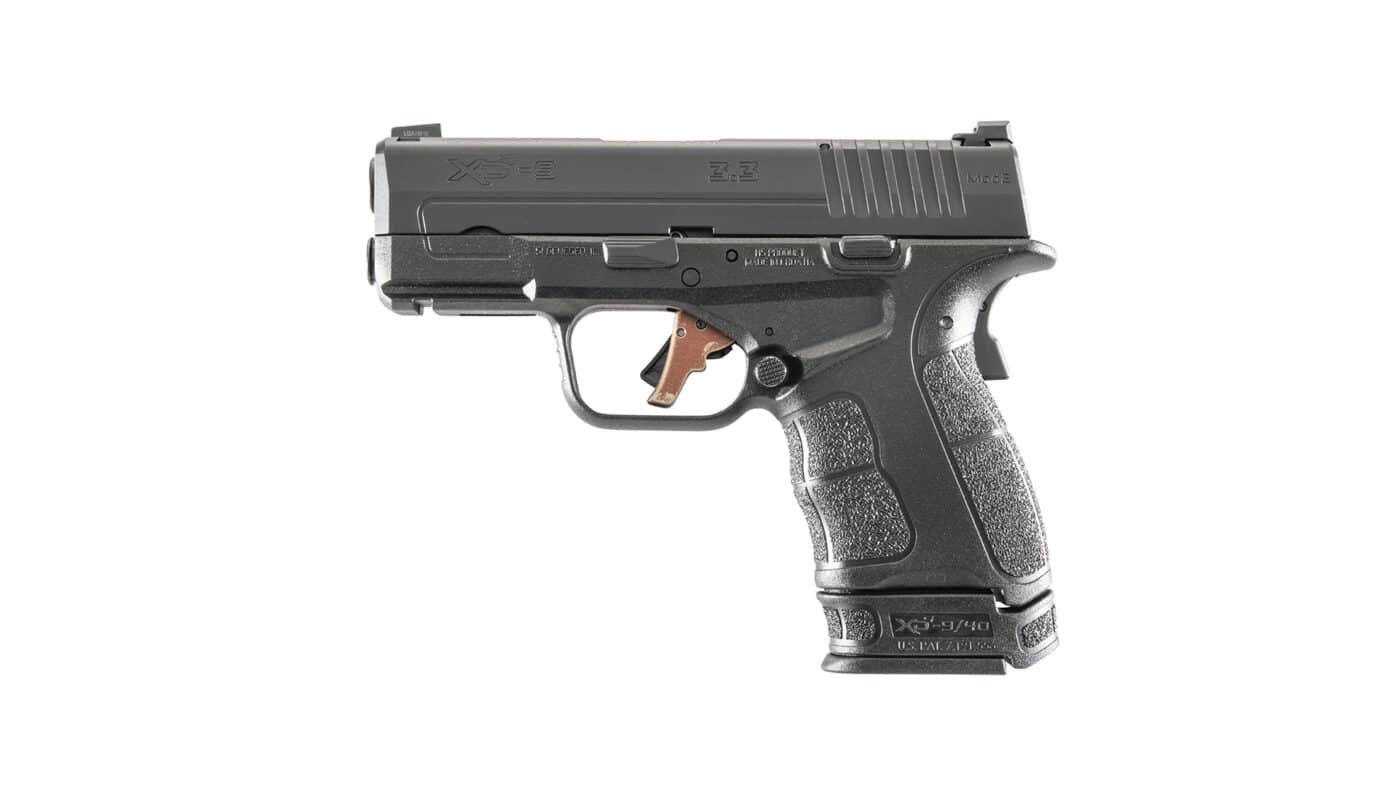 In early 2019, I was able to get one of these new pistols and I was in love all over again. The new grip, lower bore axis and terrific sights had me shooting this pistol more and more.
New Choices
I'm a creature of habit. I can't stop myself. When I get a new firearm, after I thoroughly test it, I must customize it. But I was so happy with my XD-S Mod.2 9mm that I never thought I had to do anything to it. However, when my friends at Apex Tactical asked me if I had an XD-S, my interest was piqued. They asked to borrow it for a couple of days, and that would lead to me indeed adding something to my favorite little pistol.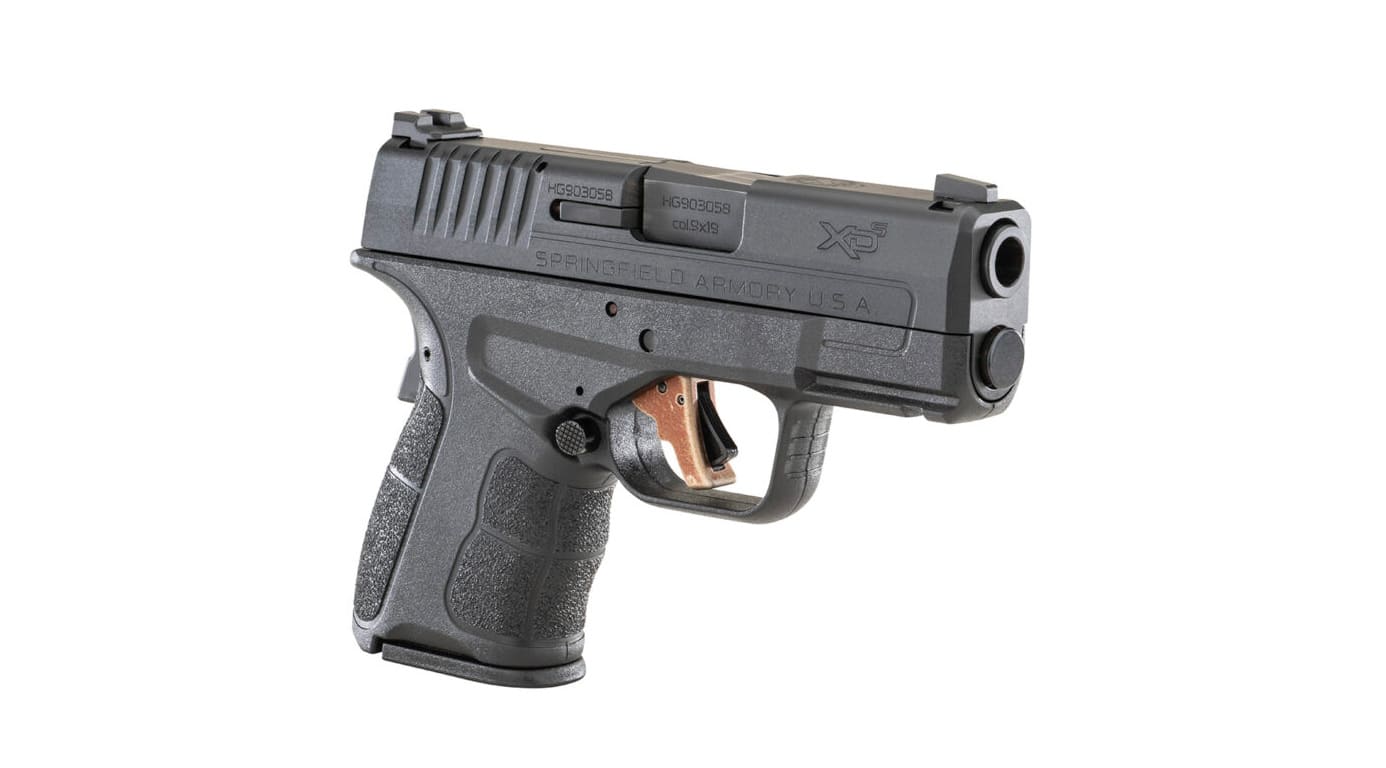 When I got my XD-S back, they said, "Here, try this." I would discover that Apex Tactical was about to release a brand-new flat-faced Action Enhancement Trigger kit for the Springfield Armory XD-S Mod.2. Apex just took a great pistol and made it even better.
I needed more details, so I asked and was given every single detail about this new trigger kit. This new kit consists of an aluminum trigger body and a grip safety spring. The trigger bodies are available in the following colors: Black, FDE (Flat Dark Earth), Red, Thin Blue Line (Black Body with Blue Safety), Freedom Edition (American Flag Lasered on the side of the body) Black, Freedom Edition Red and Freedom Edition Black Thin Blue Line.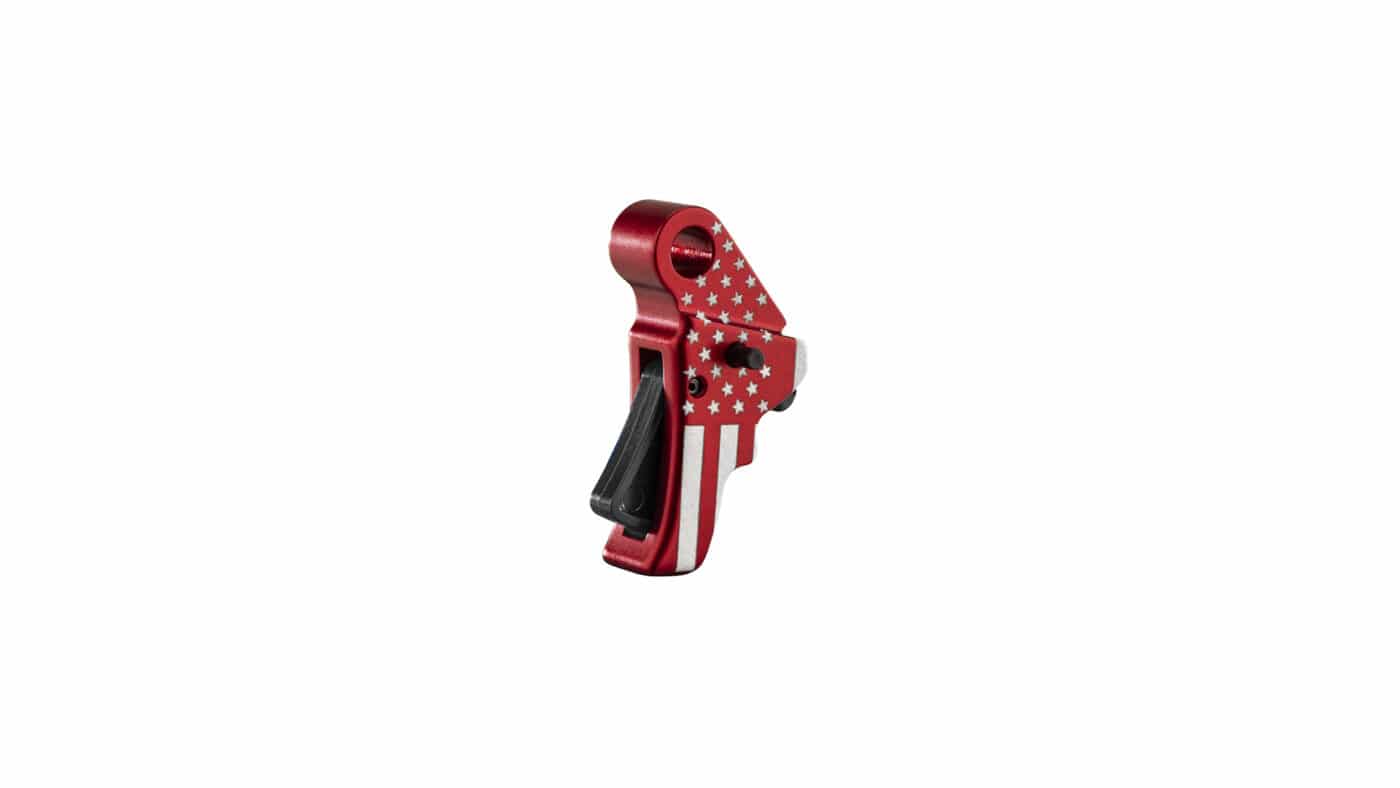 Apex also made a limited run of FDE in a "Battle Worn" finish, and this was what Apex had installed in my pistol. It's not any different from the standard colors, but you're guaranteed to have a unique trigger. Because of the manufacturing process of this color, no two of these triggers are alike.
Easy Is …
The kit is a direct drop-in replacement of the factory polymer trigger and spring and provides for a smooth trigger pull with a crisp break and a reduction in pull weight to 5.0 to 5.5 lbs. Other features include a smooth uptake and reset, a crisp trigger break, and it maintains all of Springfield Armory's factory safety elements. I was told by the guys at Apex that this kit has currently been safety tested for the XD-S Mod.2 in 9mm at this time.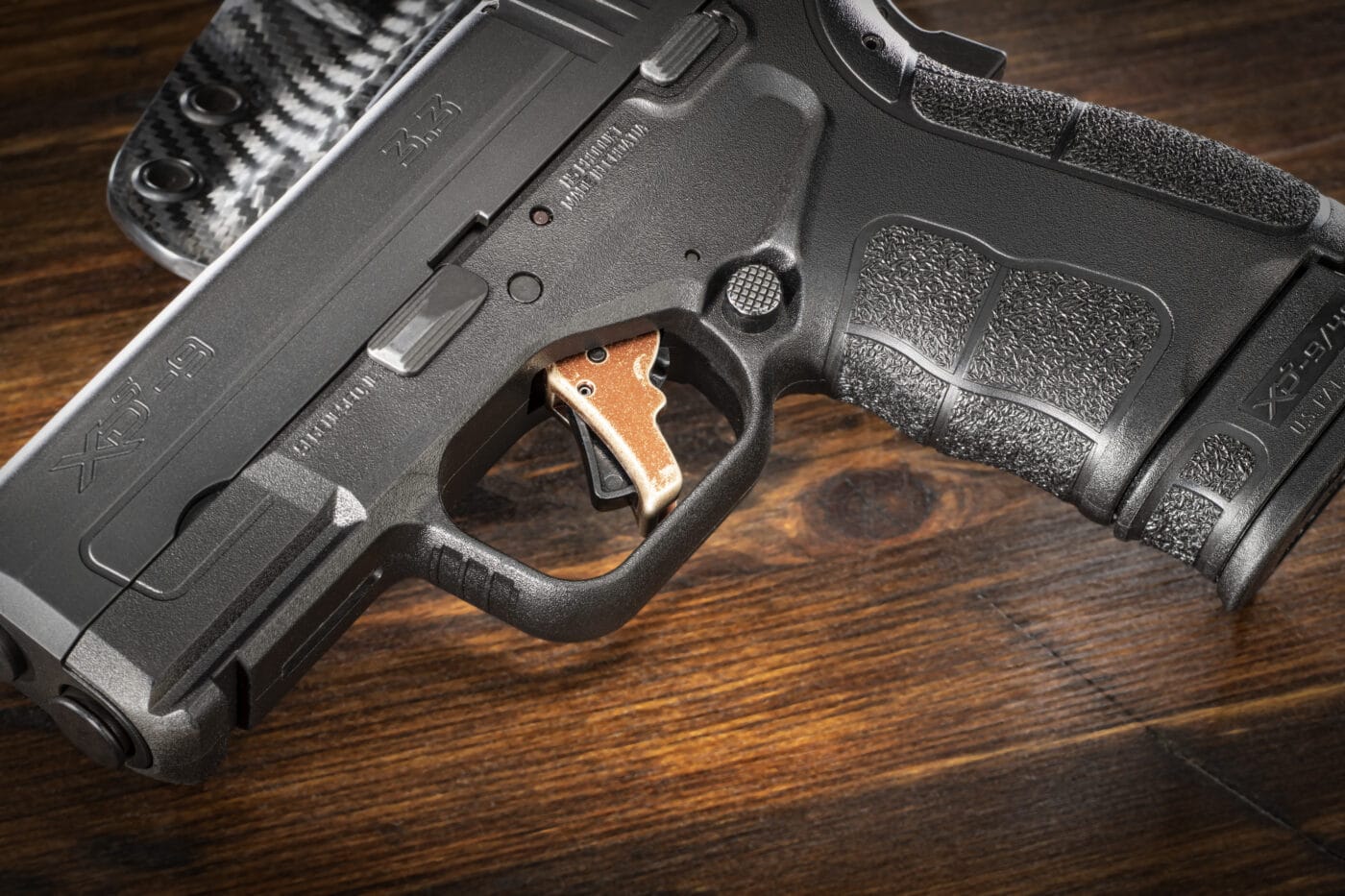 One of the most impressive things I learned about this trigger from Apex is their attention to safety. They drop tested this trigger from 6 ft. onto concrete, 27 different positions, in ambient temperature, extreme cold and extreme heat. One thing you can be sure of, this trigger kit has been tested to higher standards than required.
This trigger kit is very simple to install. I guess the only tricky part is the installation of the grip safety spring, but Apex has a very easy-to-follow installation video available on their website (you can find it on the product listing page linked at the bottom of this article). It was extremely easy to do.
It's not that I'm skeptical, but I wanted to go out and test fire it as soon as I got it. That I did, and I headed to my local range, C2 Tactical in Scottsdale, Arizona, and I brought with me a couple of boxes of Federal 147-gr. Syntech Training Match ammunition. This ammo has a listed velocity of 1,000 fps and 326 ft-lbs. of energy at the muzzle. I thought this was the perfect ammunition for this test.
After 100 rounds of ammo in my test, I must say that all the claims Apex made about this trigger are true. The trigger pull on my pistol is now a crisp 5.25 lbs. and the pre-travel and reset are just perfect. One thing Apex neglected to tell me is how comfortable this trigger really is. The flat surface helps your finger placement on the trigger and makes your follow-up shots even easier to perform.
Conclusion
This new trigger has taught me one thing for sure. Just when I thought that my Springfield Armory XD-S couldn't get any better, Apex Tactical gave me a great way to customize it. Want to trick out your pistol? Then check it out for your XD-S Mod.2 as well!
Editor's Note: Please be sure to check out The Armory Life Forum, where you can comment about our daily articles, as well as just talk guns and gear. Click the "Go To Forum Thread" link below to jump in and discuss this article and much more!
Join the Discussion
Featured in this video
Continue Reading
Did you enjoy this video?
46