I am relatively hard on my gear. I look at my guns as tools and treat them accordingly. I make sure they are ready for the job they are designed to handle, but I don't baby them. At the same time, I realize it is important to protect my guns from the elements and from the possibility of theft.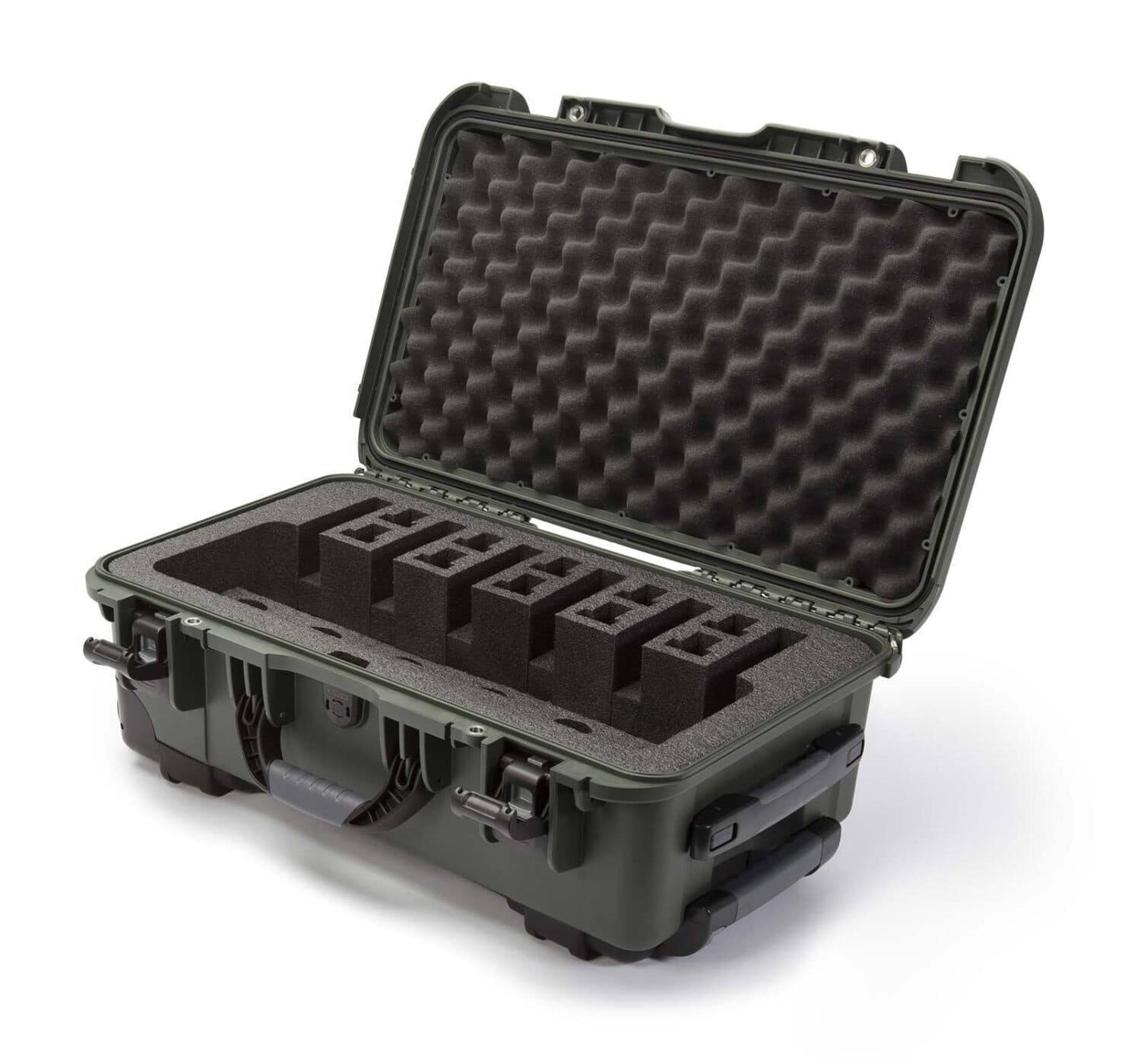 Nanuk builds waterproof and impact-resistant cases that help me to do exactly that.
In today's review, I look at the Nanuk 935 6 Up Gun Case. It offers some significant advantages over many other hard cases in my opinion, including the market monster, Pelican.
My First Nanuk
Not too long ago, I flew to Kansas to participate in the Active Self Protection National Conference as an instructor. We spent a weekend in the classroom and on the range working to improve our knowledge and skills in personal protection-related topics. I taught three classroom classes and three sessions out on the range. It was a great time with outstanding people and helpful sponsors.
Nanuk was one of the event sponsors and I was lucky enough to head home with a Nanuk 935.
Nanuk 935: The Big Picture
Like all Nanuk cases, the 935 is a beast. It is waterproof and shockproof and meets IP67 standards. The case is rated for military and law enforcement use. In other words, it is objectively durable and seems to be built like a tank.
The 935 is sized so that it can be used as a commercial airline carry-on bag – without the guns, of course. It will fit into the overhead storage without an issue.
It is also suitable for use as checked luggage. It has latches that can be retrofitted with TSA locks for general use and has two holes that can be used with padlocks when you need to secure the contents for air travel or otherwise.
The Guts
When it comes to protecting guns and other sensitive gear, the interior of a case can be just as important as the exterior.
Nanuk ships the 935 with several different foam interior options and offers foam and padding inserts as a separate purchase option. The case can be had as a gun case in the "6 Up" configuration I have, with padded moveable dividers, or with no insert.
While many readers are interested in the case from the "transportation of firearms" perspective, I know quite a few of us are into photography as well. With the right foam inserts, the 935 hard case makes for an exceptionally tough photo gear transport case.
My Thoughts
There is no doubt that Nanuk builds a quality case. They have made several improvements on their cases compared to the competition, including latches that seem more secure and easier to operate.
The Nanuk 935 6 Up Gun Case has an MSRP of $315.95, and the street price seems to register about $100 less. I already have one Nanuk 935, but I can see my video gear living in a second case in the near future.
Editor's Note: Please be sure to check out The Armory Life Forum, where you can comment about our daily articles, as well as just talk guns and gear. Click the "Go To Forum Thread" link below to jump in and discuss this article and much more!
Join the Discussion
Featured in this video
Continue Reading
Did you enjoy this video?
36