The Armory Life Interviews: Dr. Sebastian Gorka
August 26th, 2020
6 minute read
Today on The Armory Life, we have the honor of running an interview I recently was able to conduct with Dr. Sebastian Gorka, renowned national security expert and strong Second Amendment supporter.
Dr. Gorka, who was born abroad and acquired his United States citizenship, can bring a unique perspective on life here in this country. In the course of this interview, we were able to touch on his thoughts regarding the importance of the freedoms we enjoy, why the Second Amendment matters, and much more. Oh, and we also got to find out what some of his favorite Springfield Armory firearms are, as well!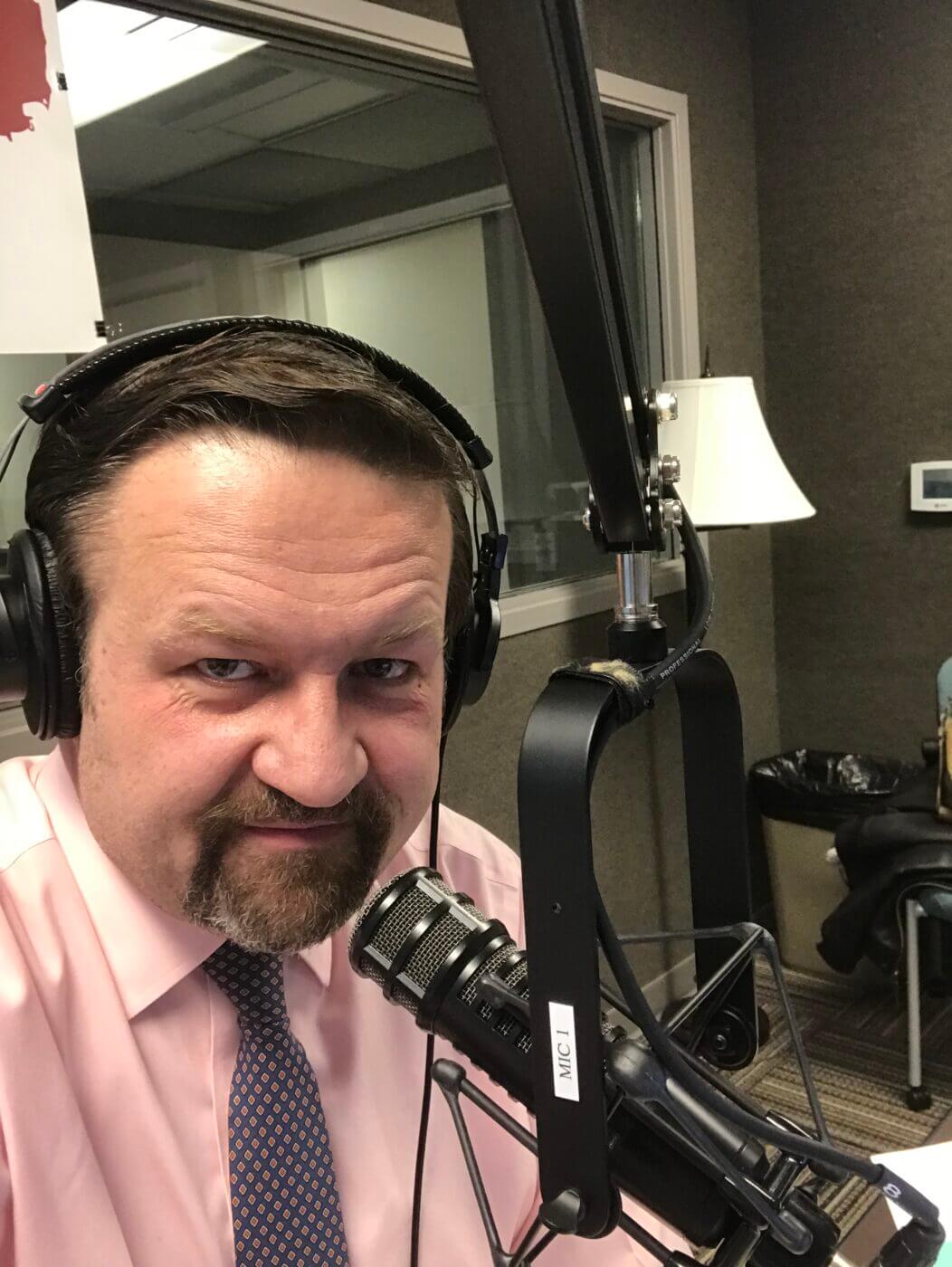 We want to thank Dr. Gorka for taking the time to do this Q&A session with The Armory Life. And, be sure to check out his website which is linked at the bottom of this page, where you can keep up with information on his national radio show, updates, news, podcasts and much more!
The Armory Life (TAL): While many if not most of our readers obviously know you and your background, can you tell us a little about yourself?
Dr. Sebastian Gorka (SG): I was born in the United Kingdom to parents who escaped the Communist dictatorship in Hungary. In college, I joined the British Territorial Army's Intelligence Corps, the UK's version of the reserves, where I served for three years as an interrogator.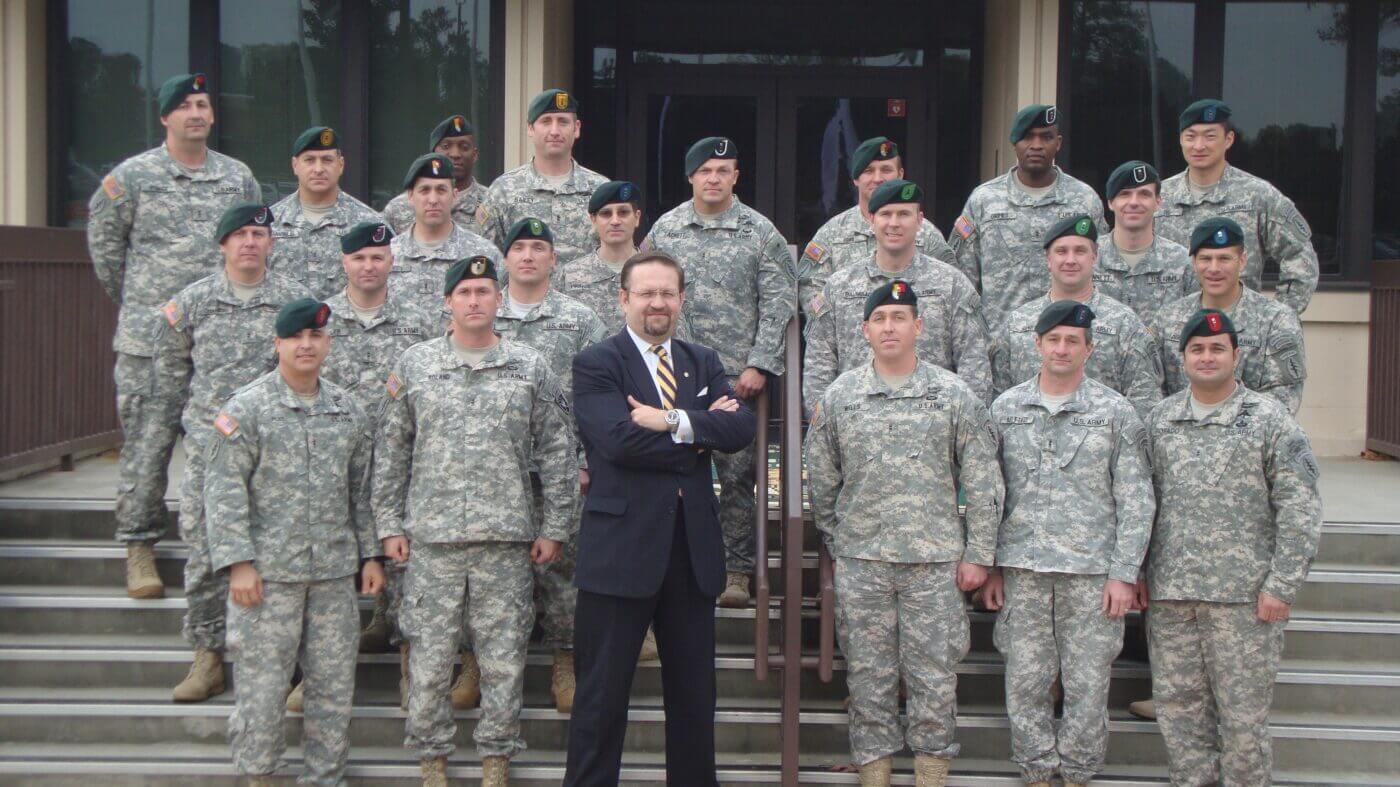 After the Berlin Wall fell and the West won the Cold War, I moved to the land of my parents' birth to serve in the first freely elected, post-Communist conservative administration of Hungary. Then the 9/11 terrorist attacks hit, and everything changed. I was approached to serve on the faculty of a counterterrorism program being developed at the Marshall Center, a facility in southern Bavaria.
The route is circuitous, but after four years working there, I moved my family to the United States, serving seven years as professor for the Department of Defense and the Marine Corps teaching Irregular Warfare Counterterrorism to our military and the FBI.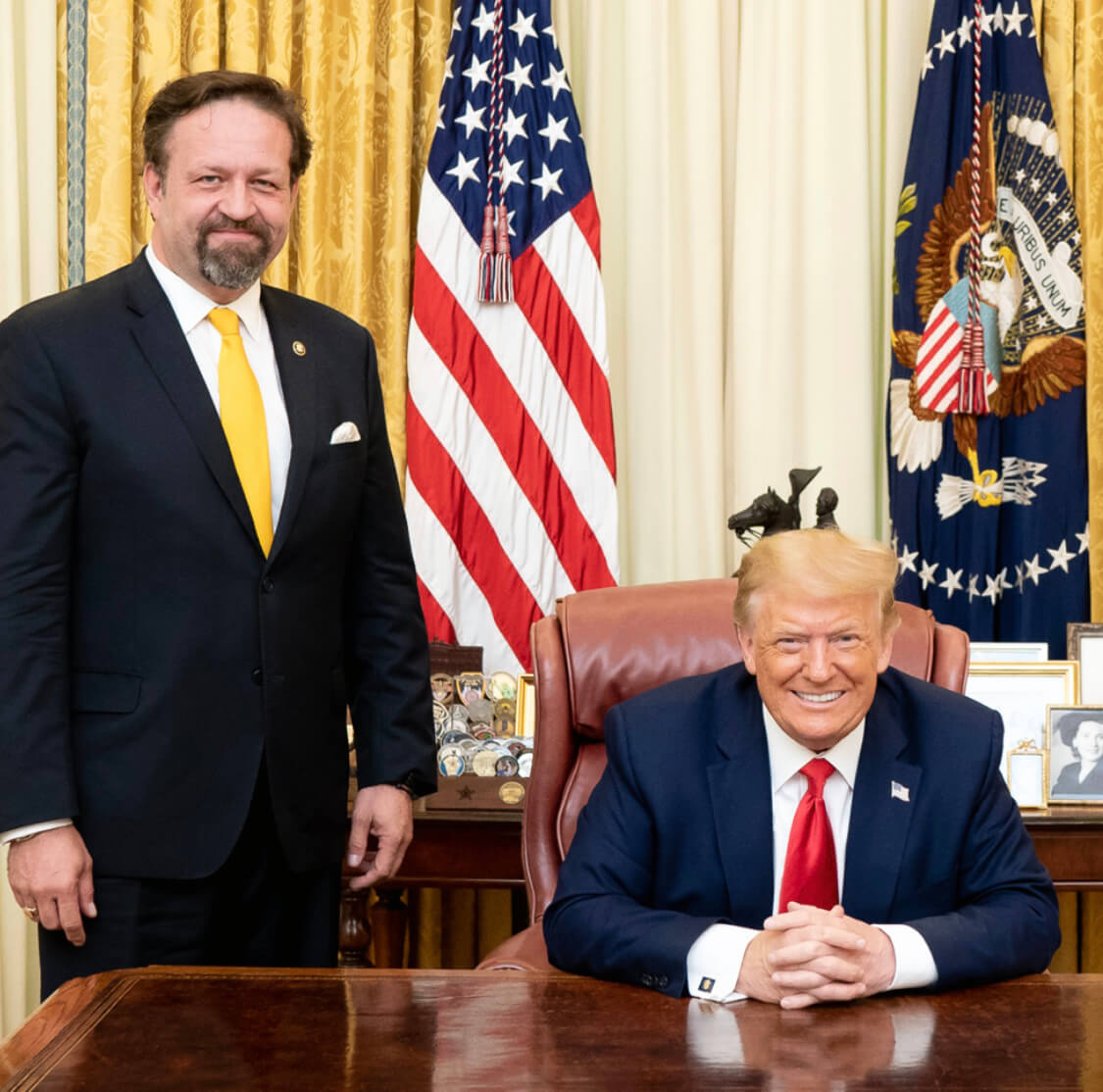 In 2015, a man called Donald Trump asked me to advise him on national security issues during his presidential campaign. Eventually, I would have the honor of serving in the White House as Deputy to the President for Strategy. Additionally, he recently made me a member of his National Security Education Board.
Now, I have a national radio show called "America First" with millions of listeners all over the nation, with a Second Amendment focus every Friday.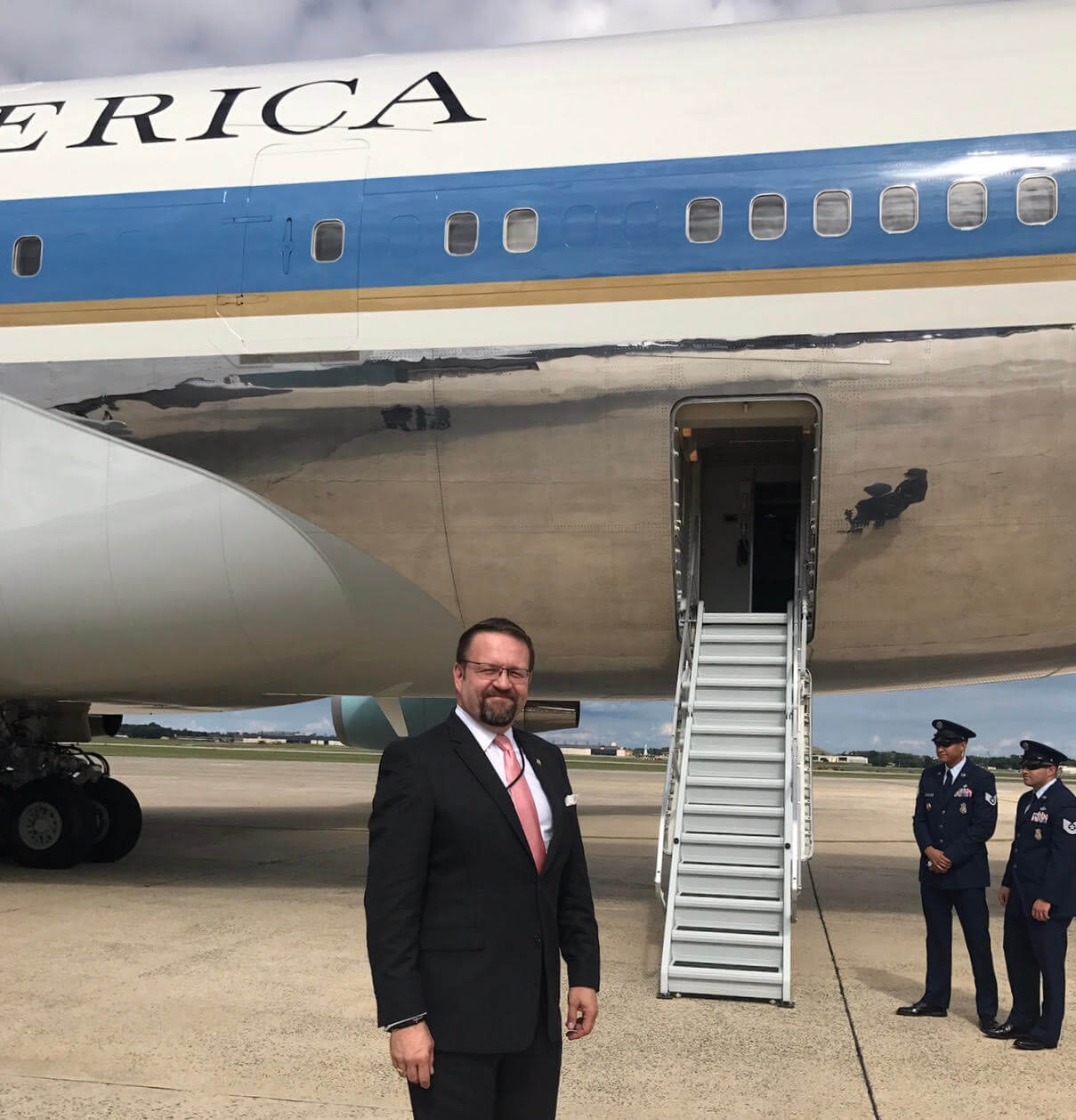 TAL: Clearly, you are a person who understands the importance of freedom and self-determination, from your own upbringing as well as the experiences of your family under communism during the Cold War. Can you expound on that a bit for us?
SG: My parents were children when the Nazis took over the land of their birth. Then as adults, the communists took control and my father — who resisted the dictatorship — was betrayed, arrested, tortured and imprisoned. After six years in a political prison, he escaped to freedom during the Hungarian Revolution with his future wife (and my mother).
I grew up free, but my father inculcated in me from the earliest age that an armed man is a free man. As a result, he taught me to shoot as soon as I was old enough to safely do so. When, as a child, you see the scars on the wrists of your father that his torturers left there, you know in your soul that evil is real and that it lurks in the hearts of men… and you never forget it.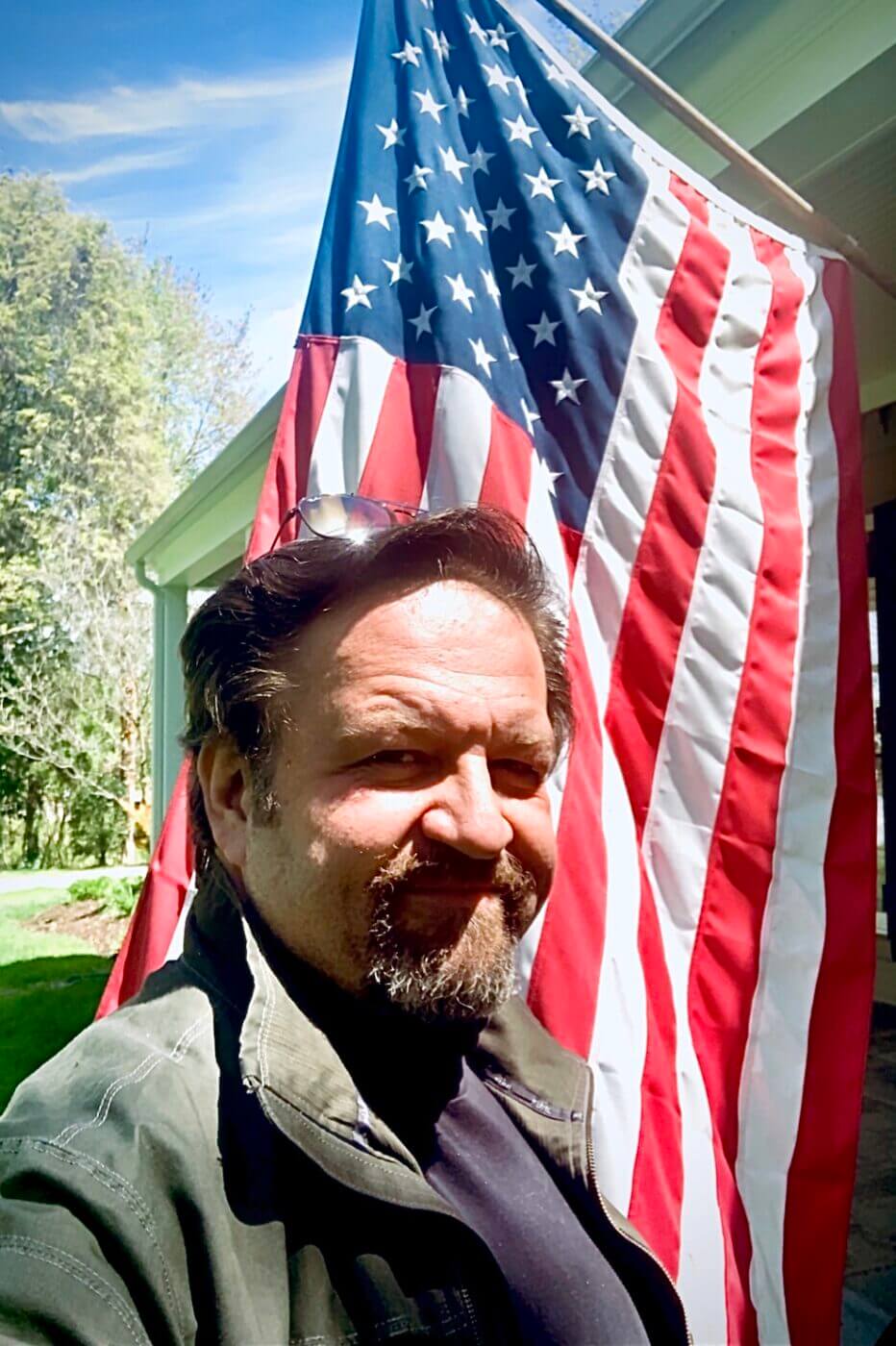 TAL: While obviously all the freedoms enshrined in the Constitution and the Bill of Rights are important, can you tell us about which parts have particular significance to you?
SG: The Right to Freedom of Conscience and Religious Freedom, and of course, Freedom of Speech, plus the one that protects them all: The Second Amendment. No nation has such a complete set of rights enshrined in its founding documents. That is why we are blessed to be Americans.
TAL: Considering your family's firsthand experiences with authoritarian oppression, how has that affected your view of the freedoms we possess here in the United States, particularly the Second Amendment?
SG: In America, the Second Amendment is the guarantee of all our other civil rights. An unarmed person is not a citizen. They are a subject. President Reagan was right: the extinction of freedom is always but one generation away. We must keep the torch of liberty alive by exercising and protecting the Second Amendment every day we breathe.
TAL: Being someone born abroad who pursued American citizenship, do you have an "outsider's" perspective on life and politics in the United States that might be helpful to our readers that were born here and who may have never known anything different?
SG: America truly is unique. Practically every other country was founded based upon an ethnic group, a linguistic commonality or a dynasty. Not ours. Our Republic is the only one built upon the principles of individual liberty and freedom. We truly are the greatest experiment in democracy, and part of our robustness is based on the knowledge that of all nations only ours has a Second Amendment, a guarantee given to the people which ensures their sovereignty, even in the face of possible tyranny.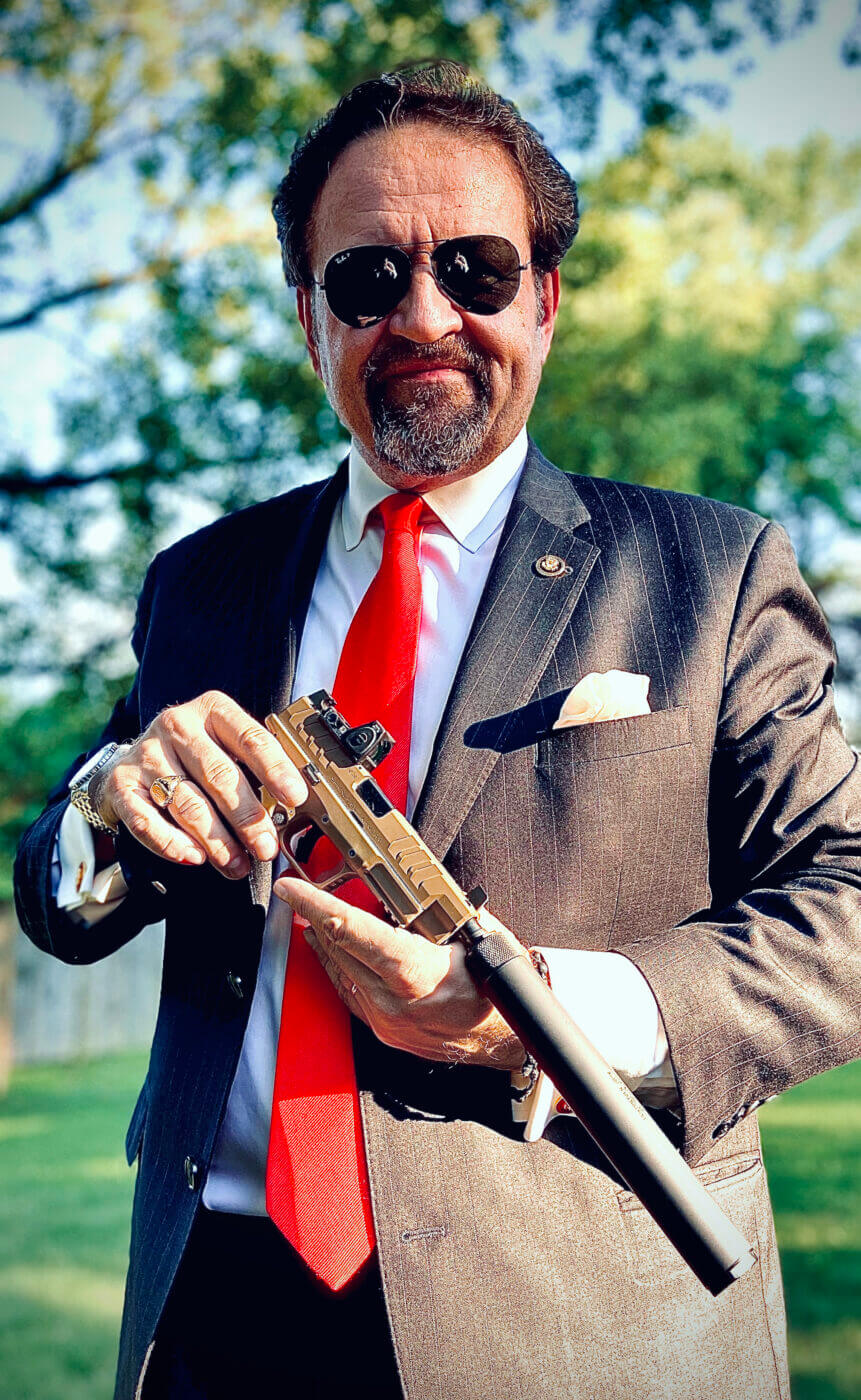 TAL: You have clearly embraced your Second Amendment freedoms as a United States citizen. Can you tell us why you enjoy firearms, what types you like and why owning them matters?
SG: I like them all. Firearms represent so many things to me. They represent ingenuity and excellence in engineering; just look at the toggle mechanism of a Luger or the sheer genius of the designs of John Moses Browning. They can also be beautiful works of art. Of course, they are fun, too. I can spend hours just plinking with a bolt-action .22. And lastly, of course, they are the guarantee of my family's safety and liberty.
As to my favorites… Today I love treating myself to the iconic weapons of the 80s I ogled as a kid and couldn't afford until now. These include my Bren Ten, my SPAS-12 and the Seventrees 9mm ASP I just found.
Then, of course, I love modern combat and self-defense pieces, like the superb stuff coming out of Springfield Armory. These include the latest suppressor-ready XD-M Elite Tactical OSP and my new favorite, the SAINT Victor Pistol in .308.
I love all the XD pistols, especially my XD-M 10mm — which just happens to be the greatest caliber ever! The new Ronin 1911 pistols I have had the chance to check out truly raise the 1911 bar to semi-custom production quality without the matching price tag.
TAL: You clearly appreciate what Springfield Armory is offering. Any ideas on what you'd like to see new from the company?
SG: Two things! A sub-compact, double-stack XD-M in 10mm, and a full-sized alloy-framed double-stack 1911 in 10mm with a long slide. Oh, and any and all of the SAINT models in .300 — also a superb caliber.
TAL: Dr. Gorka, thank you very much for your time and for being a part of The Armory Life.
SG: Thank you for having me.
Editor's Note: Please be sure to check out The Armory Life Forum, where you can comment about our daily articles, as well as just talk guns and gear. Click the "Go To Forum Thread" link below to jump in and discuss this article and much more!
Join the Discussion
Featured in this article
Continue Reading
Did you enjoy this article?
149