Not all rifles are made the same, and this is not just another black rifle. Springfield Armory has brought to bear a high-quality mix of parts in this 5.56mm rifle, whether it is for a simple plinker or a hard-use duty carbine. The result is a rifle that's even more than the sum of its impressive parts. Check out my video review above, and continue reading the article below.
We all know the AR platform has millions of followers and numerous manufacturers. Knowing there are so many options, what makes this SAINT Victor worth a look? Let's dive in to decide.
Devil's in the Details
Let's be honest. We all know there are $500 AR's out there, so why should we pay more? To name a few reasons, there is quality of materials, quality of manufacturing and included options/features. That's where the SAINT Victor B5 rifle really stands out.
Springfield didn't cut any corners on the rifle. Described by Springfield as being "purpose built…for professional grade reliability," the Victor rifle features some very nice additions. These include the 15" M-Lok rail, a B5 Systems Enhanced SOPMOD stock and Type 23 P-Grip grip, and flip up sights.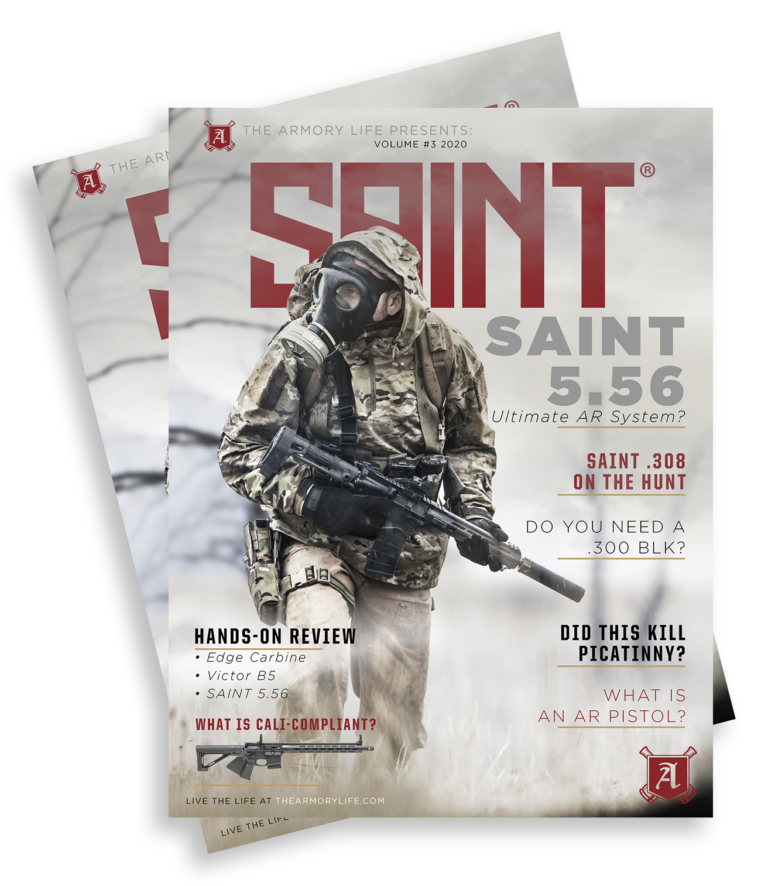 It features a high pressure tested and magnetic particle inspected (HPT/MPI) 9310 steel bolt carrier group, nickle boron coated flat trigger, pinned gas block, mid-length gas system paired with a new SA muzzle brake, forged 7076 upper/lower receivers,16" CMV barrel, and more.
In the Spirit…
And while all these features are nice, what about the "soul" of the rifle? There's a saying: buy once, cry once. Generally, this is in reference to getting the right item knowing you will spend the money once.
In the case of the SAINT Victor, you are getting the right stuff without the crying. The BCG with its melonited 9310 steel is going to last tens of thousands of rounds. That smooth flat trigger gives a responsive and smooth experience during engagement. A pinned gas block will provide you the utmost confidence that your rifle will run as long as you can feed it.
Mixing a mid-length gas system with a confidence-building brake will provide smooth recoil and super-fast follow-up shots. And of course, the forged upper and lower receivers will be there for years of hard use.
The Shooting Experience
I tried to feed this rifle everything I had on hand, from XM193, XM855 to basic range ammo and some self-defense rounds. All of these ran flawlessly. The trigger is smooth and crisp and has a great tactile feel.  An ambidextrous safety made this a fast and versatile range hammer. Recoil is very smooth, flat and controllable due to the mid-length gas system and accompanying brake. Follow-up shots were right there and the speed of the trigger was definitely noticeable.
The M-Lok gives options for days for everything your heart desires to put on the forend of a rifle. The B5 Systems stock provided great adjustability and ergonomics for modern shooting stances. And of course, the QD endplate and flip-up sights make this a great package to get right to work with. This rifle is truly more than the sum of its parts.
Editor's Note: Please be sure to check out The Armory Life Forum, where you can comment about our daily articles, as well as just talk guns and gear. Click the "Go To Forum Thread" link below to jump in and discuss this article and much more!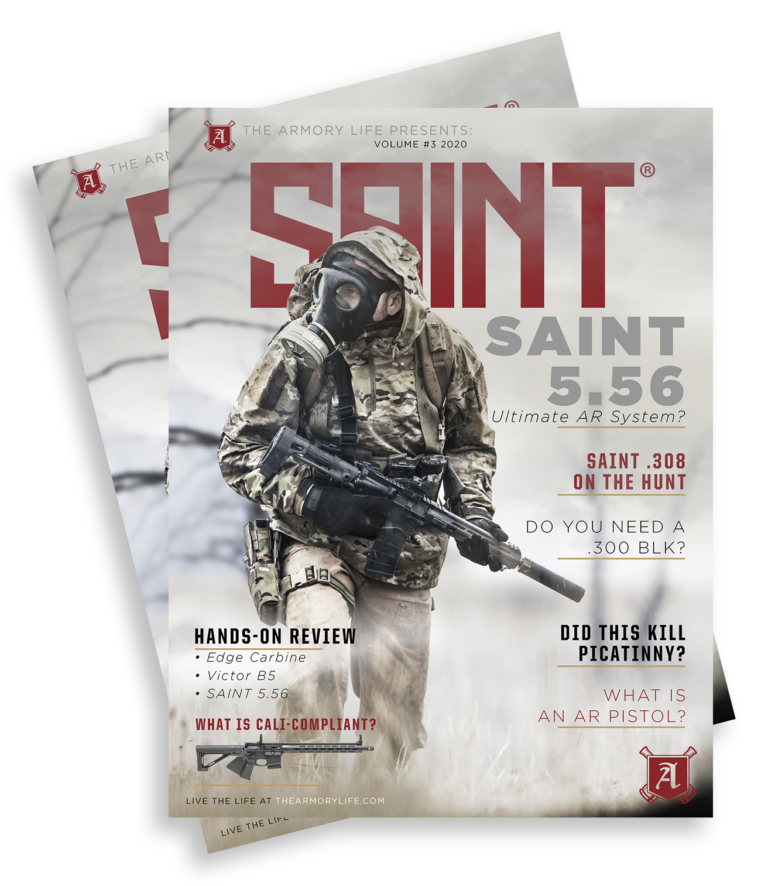 Join the Discussion
Featured in this video
Continue Reading
Did you enjoy this video?
115