The Story of Leupold: A Foundation in Focus
October 10th, 2021
5 minute read
Like most adventurous young men struggling over Chilkoot Pass in 1898, neither Adam Voelpel nor Frederick Leupold found gold in the streams of the Klondike. Beaten but not despairing, they returned to Massachusetts, where Leupold had landed seven years earlier.
Markus Frederick Leupold was born in Ravensburg, Wuerttenburg, Germany, his mother's only child. After she died of tuberculosis, his father remarried and moved the family to Augsburg in Bavaria, where Frederick completed his education. He apprenticed in a machine shop, but imagined opportunity in America. The 16-year-old lad endured his voyage sea-sick in steerage.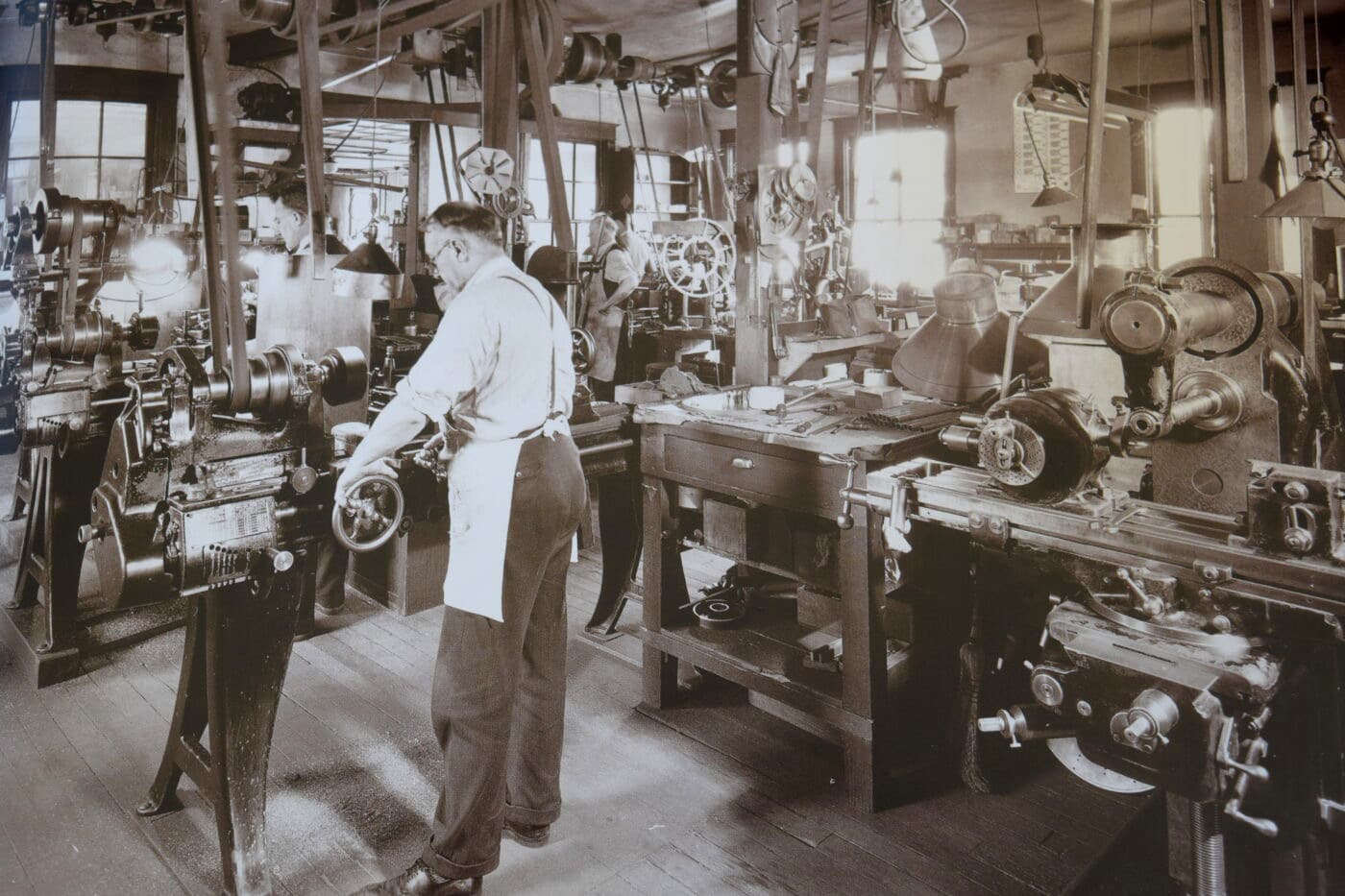 Despite his halting English, Frederick soon found work at C.L. Berger & Sons, a maker of survey instruments. His skills and natural engineering talent so impressed the company that after his Alaska trip he was re-hired. Young Leupold earned $12 a week for six 10-hour days.
In 1899, he married Rose Voelpel, his friend Adam's sister. Eight years later they followed Adam west. Then 32, Frederick was keen to find a growing community where he could set up his own shop. He and Rose settled in Portland. Soon Adam moved from New Mexico to join him in an enterprise designing, building and repairing survey instruments. The partnership of Leupold & Voelpel prospered as Portland flourished, and soon outgrew its fourth-floor room in the Phoenix building on the corner of Oak and Fifth.
In 1900, Frederick's first son, Marcus, was born. Two more children would follow. Their father vacationed with them in the hills of eastern Oregon, instilling in all three an appreciation for the outdoors.
Frederick worked long hours to buy a costly measuring device. When in 1911 street vibrations compromised its precision, and a fire damaged the shop, he moved operations to a house near his home at Northeast 70th Ave.
Frederick got an assist from John Cyprian "Jack" Stevens. A civil engineer with a degree from the University of Nebraska, in 1910 he started his own business with a promising invention.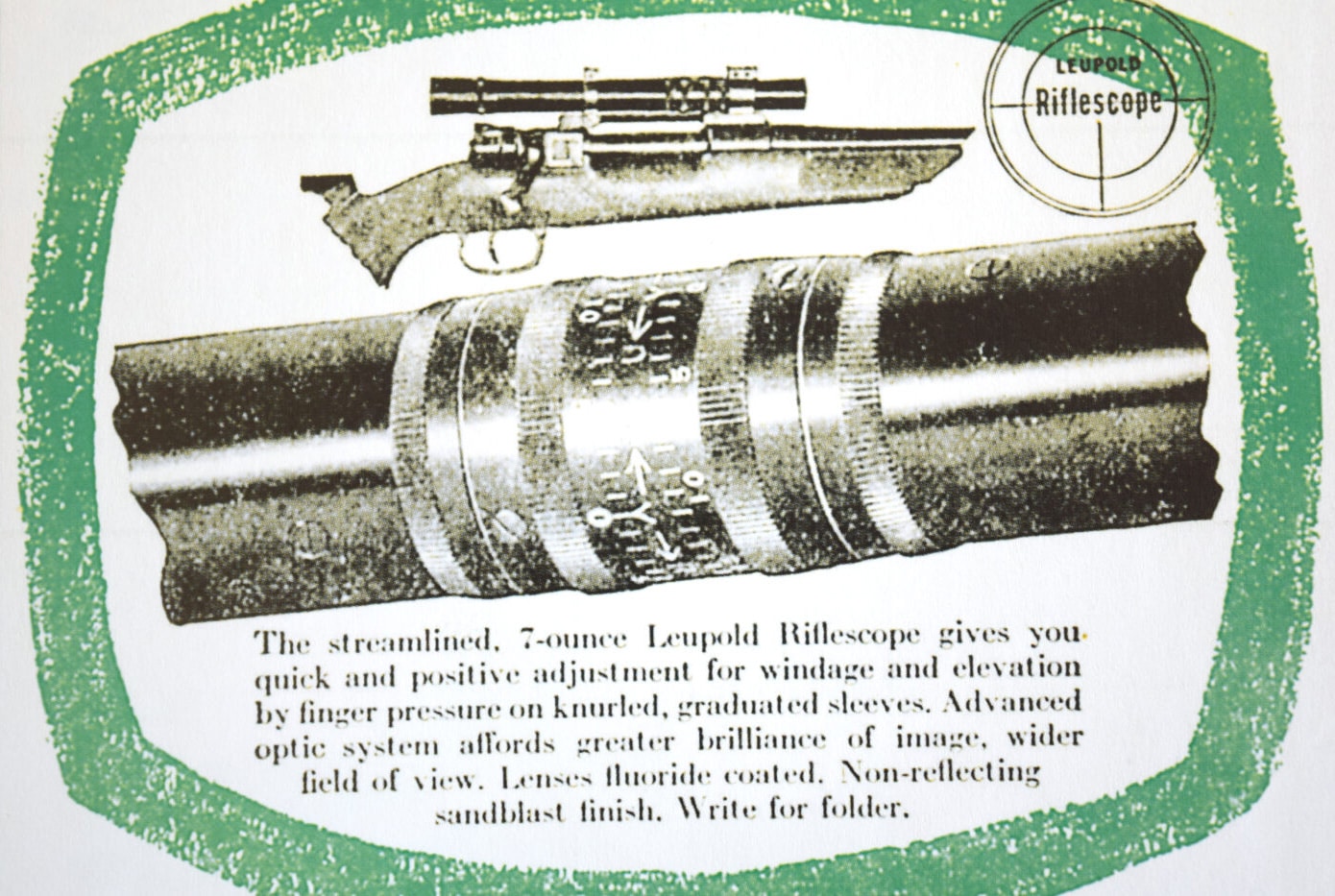 At that time, water level recorders had to be checked at least weekly. Stevens designed a recorder that could be left unattended for months. To get his Type A recorder into production, Stevens contracted with Leupold & Volpel (the Voelpel spelling had changed). After working abroad at hydroelectric plants, Stevens returned to Portland in 1914, where he became an active partner in a new Leupold, Volpel & Co.
Another company name change came in 1942, two years after Adam Volpel's death. At the same time the new partnership of Leupold & Stevens Instruments moved to a bigger building at 45th and Glisan Streets (4445 NE Glisan St.). There it produced bomb fuses as well as sextants and peloruses.
One evening, Marcus bounded from the dinner table. "I have an idea!" It would lead Leupold & Stevens Instruments on another path. Tragically, his father would not travel it. In 1944, Frederick Leupold died in hospital after a surgeon's knife nicked his bladder during a routine operation.
Heading Outdoors
Marcus and his brother Norbert, with Jack Stevens' son Robert, were by then active in managing the company. Legend has it Marcus' idea followed a shot he muffed on a deer hunt. He decided L&S could build a better telescopic sight. The result was uninspiring but functional. Sleeves on the tube adjusted windage and elevation. It was not air-tight, so it fogged.
Tackling this problem, Marcus borrowed from the Merchant Marine. To keep optics fog-free on ships, engineers replaced air in the tubes with nitrogen. In 1946, Leupold introduced the 2½X Plainsman. Three years later, this scope became the first in America with a nitrogen-filled, fog-proof tube – and in all likelihood the first leak-proof tube. The company took a fresh registry as Leupold & Stevens, Inc. Riflescopes claimed center stage, though water recorders remained important products.
Marcus Leupold saw a future in optical sights. By 1951 L&S had two Pioneer scopes (2½X and 4X), besides the Plainsman and a modestly named Riflescope with similar thimble-style adjustments. Leupold's first 1″scope, the 4X Mountaineer, came in 1954. A 6X Mountaineer and an 8X Westerner followed.
In 1960, the company introduced M-7 riflescopes, first a 3X and a 4X. A 3-9x came in 1961. M-8 fixed-power scopes arrived in 1964, the 3-9X Vari-X II soon after. These scopes were first to wear the signature "gold ring," installed between the objective housing and lock ring.
One of Leupold's most successful features, the Duplex reticle, appeared in 1962. Prominent bars lead to a slim middle crosswire. Elegantly simple, it offers both fast and precise aim. While only Leupold scopes have a Duplex reticle, the name is often applied carelessly to copies – of which there are legions!
To its credit, Leupold has long offered the dot reticle too. Pioneered by T.K. Lee, the simple dot is devilishly hard to produce. In a dark, draft-proof booth at Leupold I've seen dots installed in targeted light on impossibly thin filament. The technician spared me not a glance, only a curt: "Just don't breathe."
A 7½X M-8 and a 2-7×32 Vari-X II joined Leupold's line in 1966. Three years later, as it moved its plant and offices to Northwest Meadow Drive in Beaverton, Leupold added 8X and 10X M-8s.
In 1970, the ghosts of the original Leupold & Volpel partnership were laid to rest with the closure of the L&S survey instrument rental and repair shop.
Today, and Tomorrow
The 50 years since have brought too many Leupold innovations and new products to list here, let alone describe. Leupold Vari-X IIs and Vari-X IIIs became two of the best-selling hunting scopes ever. In addition, the company is well-known for its products in both competitive and military circles as well, the latter of which it started supplying scopes in the mid-80s.
Leupold scopes owe much of their appeal to a made-in-USA provenance. The company has also cashed in on "tough," with durable scopes and a warranty to back them. A horse I led up a rocky steep toppled backward and rolled on my rifle, bending the ocular of its 3X Leupold onto the bolt handle. The scope came back from Beaverton in days, not weeks, like new. Another Leupold-topped rifle was buried under 12 feet of mud as Mt. St. Helens lost her top. The homeowner dug it out. The Leupold worked "very well."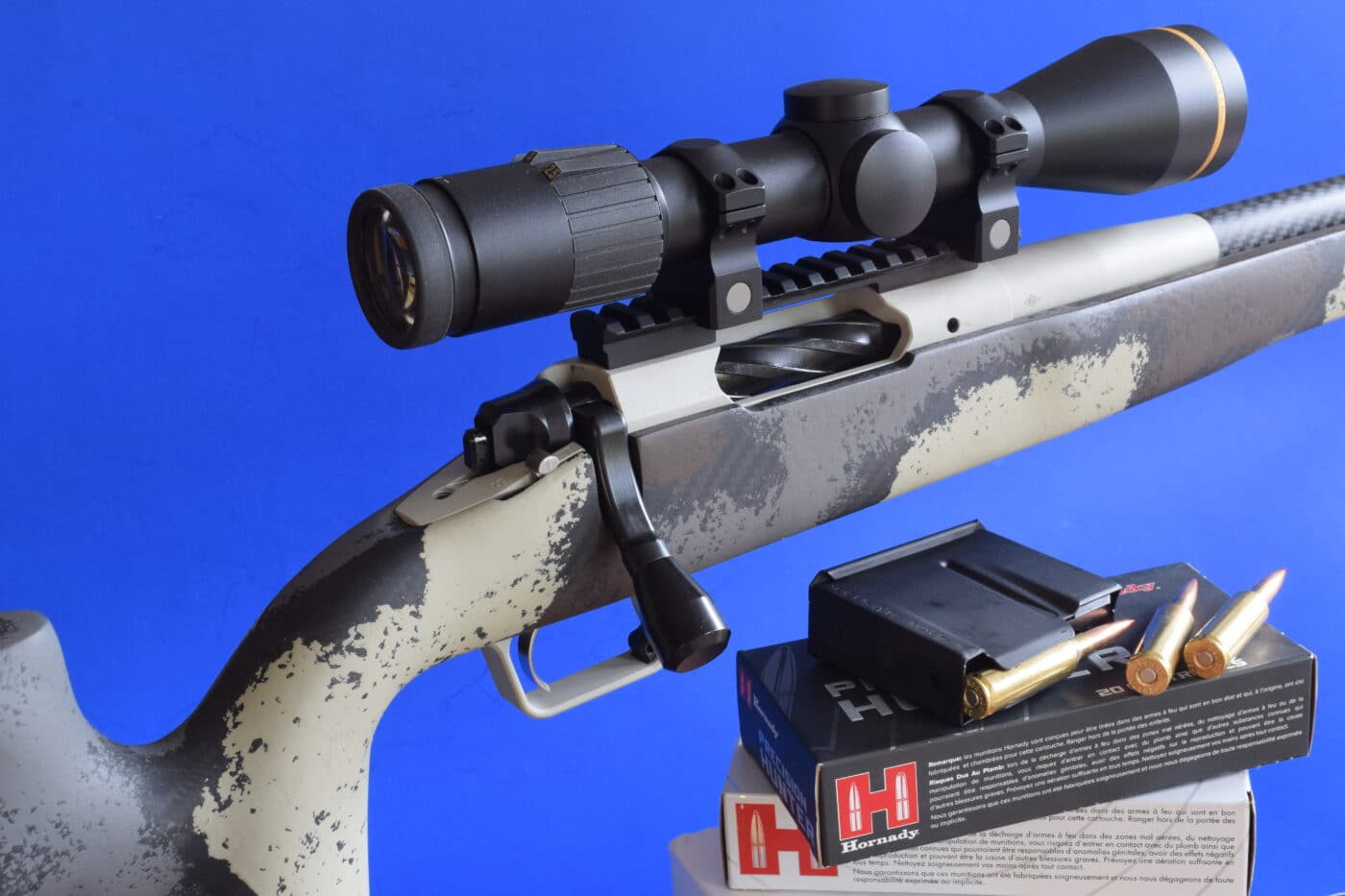 Such enduring optics impress hunters. And no company markets to the Vibram-booted better than Leupold. Catalogs and ads ooze North American hunting. You've been there, glassing for elk, waiting on a whitetail, bellying toward a pronghorn…
To know what a Leupold is, you must know whence it came. From the Chilkoot Trail to tenth-minute dials, there's more to a Leupold than bright glass and a fetching figure. That's why hunters, competitors and snipers lean on theirs – and not always gently – when a bullet must hit its mark.
Editor's Note: Please be sure to check out The Armory Life Forum, where you can comment about our daily articles, as well as just talk guns and gear. Click the "Go To Forum Thread" link below to jump in and discuss this article and much more! Also, Dr. Wayne van Zwoll authored the book Leupold & Stevens… The First Century published in 2007 on the company's 100th anniversary.
Join the Discussion
Featured in this article
Continue Reading
Did you enjoy this article?
47