We have all been there on the range and experienced a rifle malfunction or we ran the gun dry. On the flat range, usually this results in some form of administrative reload. In real life, whether it's a competition or an actual encounter, we don't have the option or time for admin work with the rifle.
I think we can all agree the rifle is a superior weapon system to a pistol due to its range and power, but there are times when you may have to ditch the rifle and go to the pistol for immediate use (or run for cover, which we will discuss later).
Broken or Empty?
Any mechanical device can malfunction, either from failure to clean, failure to maintain or maybe just bad ammo. Or, if it is not a malfunction, did we simply run the rifle dry? In the video above, you will see a manually induced malfunction and a bolt lock scenario.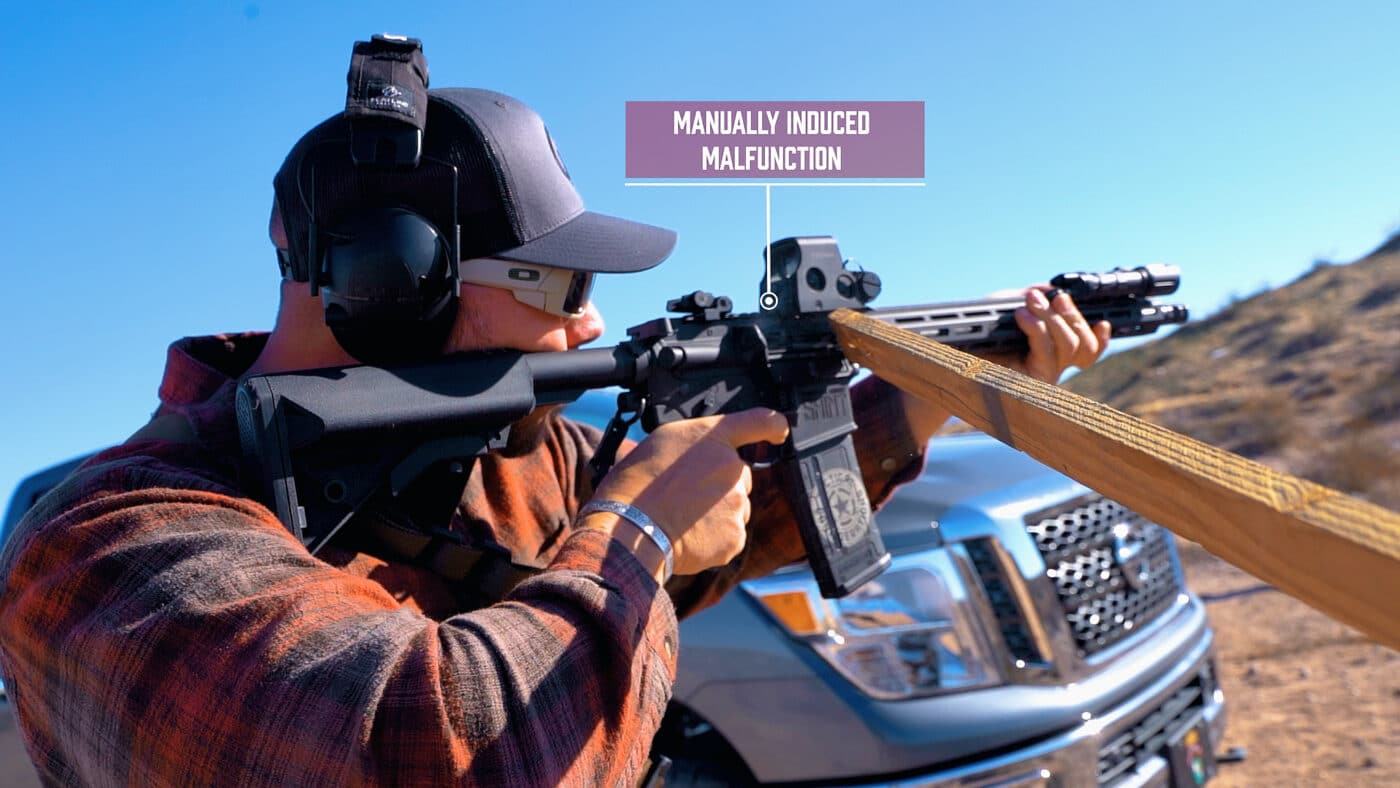 There are a few reasons to do these drills. First, they give you a good chance to learn how the malfunction feels when the gun tries to cycle. Second, they give you a clearance drill training scenario. And lastly, it gives you the opportunity to make a decision between taking cover or transitioning to another tool. In this case, we are using the SAINT Victor 5.56mm rifle and the XD-M Elite Tactical OSP 9mm as our tools for the day.
Cover vs. Concealment
When talking about cover and concealment, I should explain the terms so we are on the same page. In the most simple terms, cover is something that is bulletproof. Cover completely stops the projectile from penetration. Concealment on the other hand is just a visual barrier that will not stop projectiles from going right though.
I used a vehicle for cover in this in the video, showing that the only real cover is the engine block or behind the axle areas. Pretty much every other part of the car will look like swiss cheese if someone shoots at it. Making the decision to run for cover or transition your firearm is going to be based on distance, time, opportunity and ability.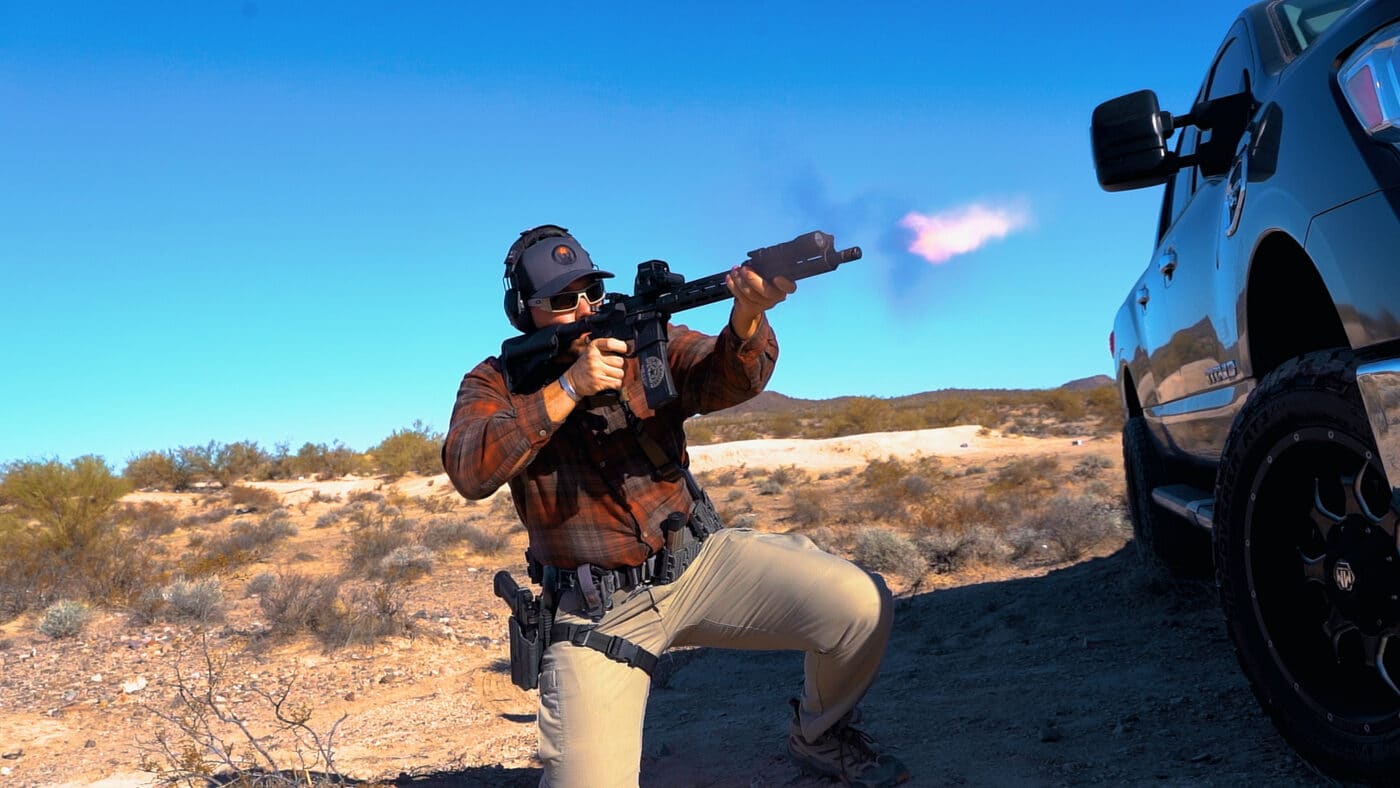 How To Get It Done
So now that we know the why, let's talk about the how in some simple steps:
Engage the target
Recognize a stoppage/malfunction
Decision time: transition to pistol or run for cover
Index rifle while gaining master grip on pistol
Finish drill or re-engage target
Recondition rifle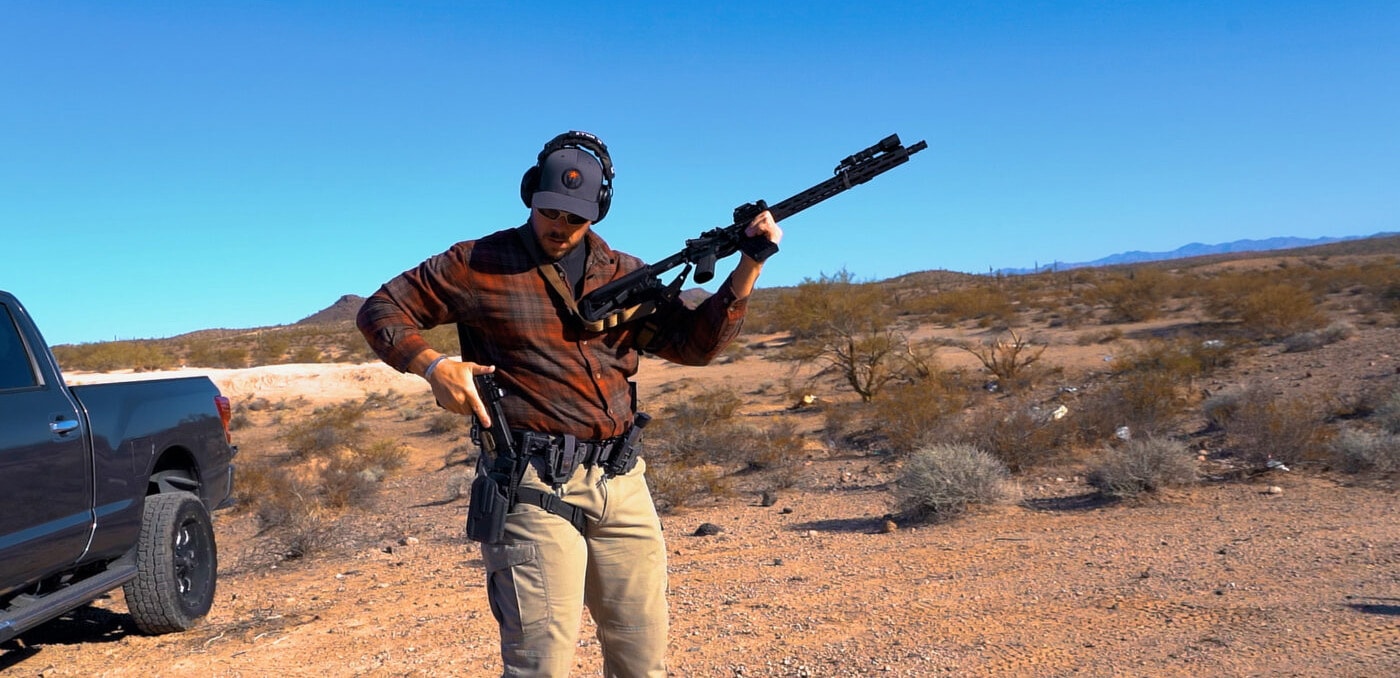 Conclusion
The basic steps are going to be the same whether you have an empty gun or a serious malfunction like a bolt override. With dry practice or live rounds this is a pretty low round count drill that will work not only on manipulations but thought process as well.
Editor's Note: Please be sure to check out The Armory Life Forum, where you can comment about our daily articles, as well as just talk guns and gear. Click the "Go To Forum Thread" link below to jump in!
Join the Discussion
Featured in this video
Continue Reading
Did you enjoy this video?
50