When a 1911 Shot Down a Japanese Zero
June 23rd, 2020
4 minute read
Born in Texas in 1920, it wasn't Owen Baggett's dream to serve in the military. Instead, he was a drum major with the Hardin Simmons University Cowboy Band who graduated in 1941 and took a job in New York City working on Wall Street. The money was good in investment securities, but his life would take a dramatic turn within the year.
After the Japanese bombed Pearl Harbor on December 7, 1941, Owen, like many other young men his age, felt compelled to serve his country. Baggett joined the U.S. Army Air Force and graduated on July 26, 1942. By war's end, he was one of more than 8,000 men who had completed pilot training at the New Columbus Army Flying School in Mississippi.
Baggett was stationed in India with the 7th Bomb Group's 9th Bomb Squadron, and men in the 7th BG 9th BS flew B-24 Liberators, which were four-engine heavy bombers produced in greater numbers than any other bomber ever.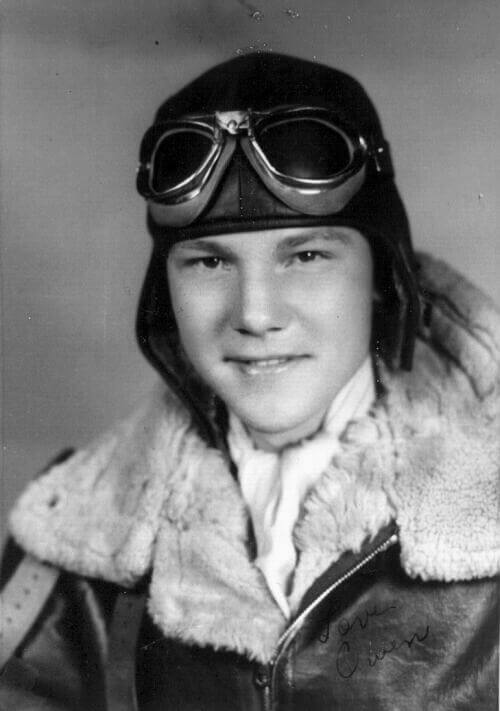 Into the Fire
The unit's orders for March 31, 1943, were to take out a railroad bridge located near two active enemy bases. A group of B-24s took off, flying in formation, to fulfill what should have been a fairly routine mission. Instead, it would propel Owen Baggett, who was at that time a 2nd Lieutenant, into American military history.
While enroute to their target, a number of Japanese Zeroes approached the B-24s and a fight ensued. Some of the shots from the Japanese planes struck oxygen bottles and fuel tanks in Baggett's B-24, which caused the plane to erupt into flames. The plane's 19-year-old sergeant tried to battle the blaze with a fire extinguisher, but the fire proved to be too much.
Five men bailed out of the plane and Baggett remembered seeing four other parachutes open near him as they began their descent. Unfortunately, escaping the burning plane was just the beginning of their problems. The Zero crews began strafing the men as they floated through the sky. Two of the B-24 crew members were killed and Owen was hit in the arm.
The Japanese Zero that hit Baggett circled back around for a closer look, intent on finishing him off if he wasn't already dead. Thinking quickly, Baggett pulled his pistol from its holster, played dead, and hung limp in his parachute harness as the plane came toward him.
As the Zero pilot neared Owen's body, he opened the canopy over the cockpit to get a close look. At that moment, Baggett came to life, raised his 1911 semi-automatic pistol, and fired four rounds into the cockpit. One or more of Owen's rounds hit home, as the Zero spun out and ended its assault against him.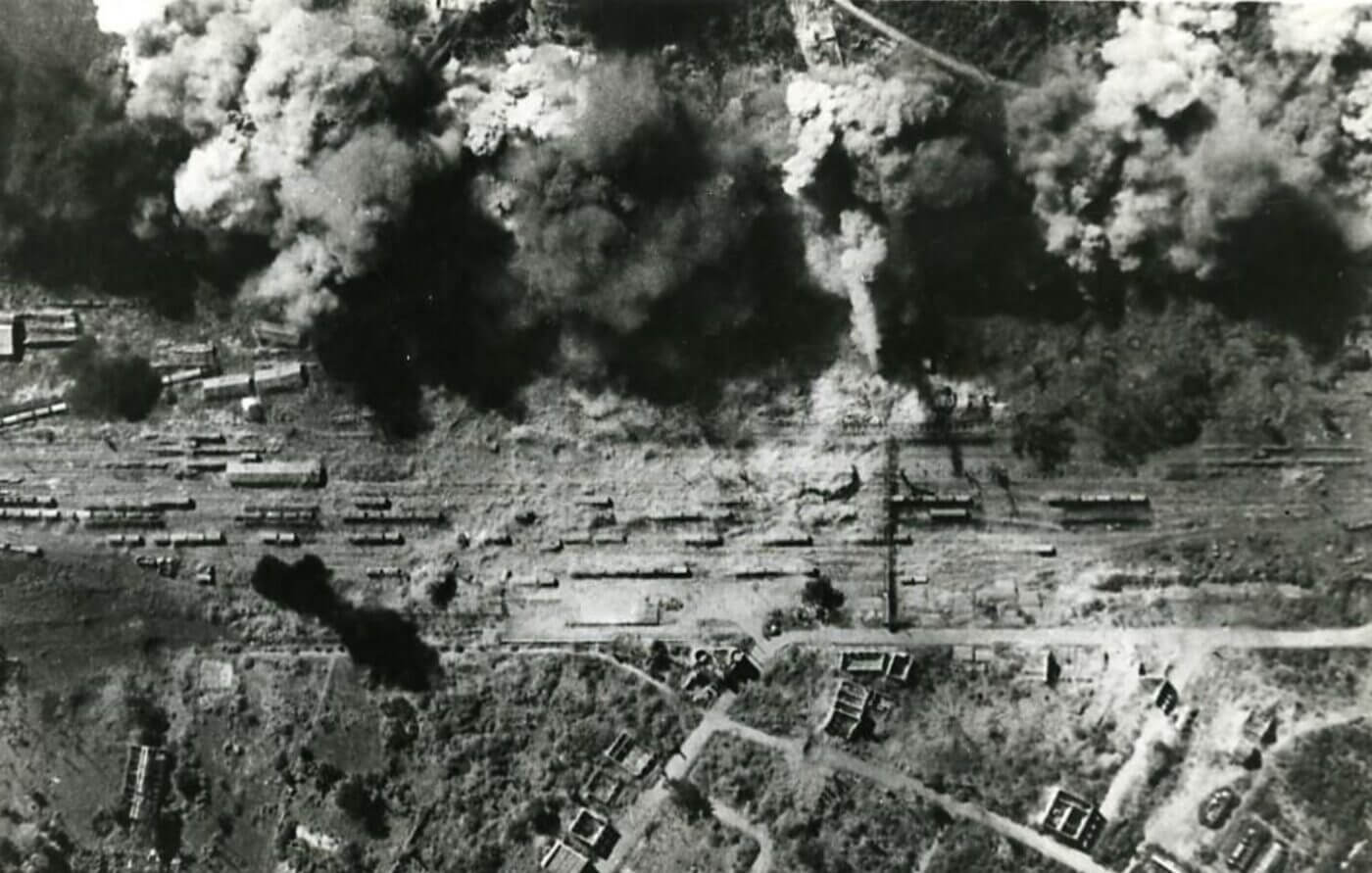 Just the Beginning
Once on the ground, he regrouped with two other surviving crew members. Though they were no longer at risk of burning to death or being strafed by a plane, the men were not out of danger. In short order, they were taken prisoner by the Burmese and then turned over to the Japanese.
Baggett spent more than two years in a prison camp and lost half his body weight during that time. He weighed a scant 90 pounds when freed.
The Zero that Baggett fired upon crashed, throwing the pilot from the plane in the process. He was found dead with a single gunshot wound to the head.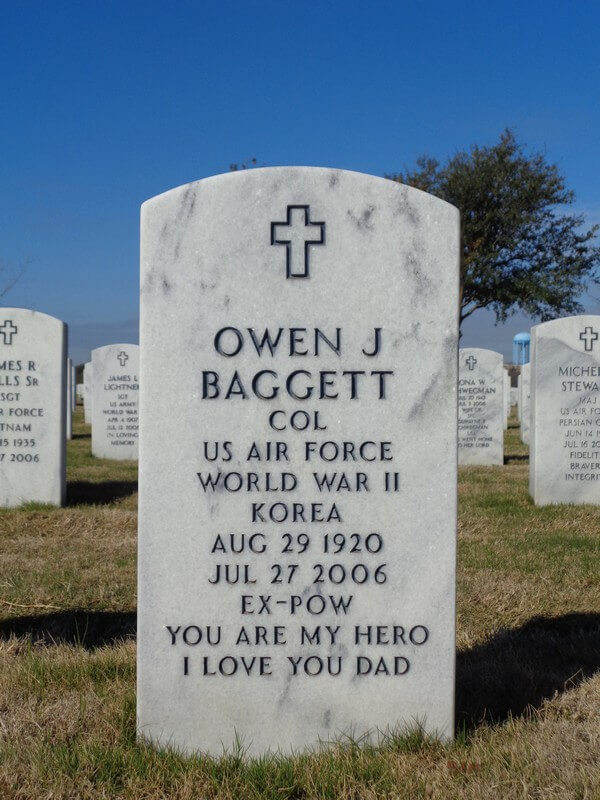 A True Hero
After World War II ended, Baggett stayed in the military. He retired as a colonel and passed away at the age of 85 on July 27, 2006 – 64 years and one day after graduating from pilot training in 1942.
While Owen probably didn't fire the shot that killed the Zero pilot, it was undoubtedly one of his shots that caused the plane to crash, resulting in the pilot's likely suicide.
As such, he has earned a place in modern military history as a person who shot down an enemy aircraft with his sidearm, all while suspended from a parachute approximately 4,000 feet above the ground. This undoubtedly makes Col. Owen J. Baggett, USAF, Ret. a World War II hero.
And, the 1911 yet again proved itself to be an amazing firearm, born from the fertile mind of John Moses Browning. If you'd like to own your own newly made version of this classic pistol inspired by the ones carried by Owen and his compatriots, then be sure to check out the Springfield Armory Mil-Spec 1911. While classic in its overall look, it includes upgrades like a stainless-steel barrel and three-dot sights.
Editor's Note: Be sure to check out The Armory Life Forum, where you can comment about our daily articles, as well as just talk guns and gear. Click the "Go To Forum Thread" link below to jump in!
Join the Discussion
Continue Reading
Did you enjoy this article?
961