Here at GunSpot, we use an XD-M Elite Tactical OSP for our videos and it's one sweet piece. With the flared magwell, threaded barrel, suppressor sights and our U.S. Optics DRS 2.0 mounted, it's a sharp-looking gun.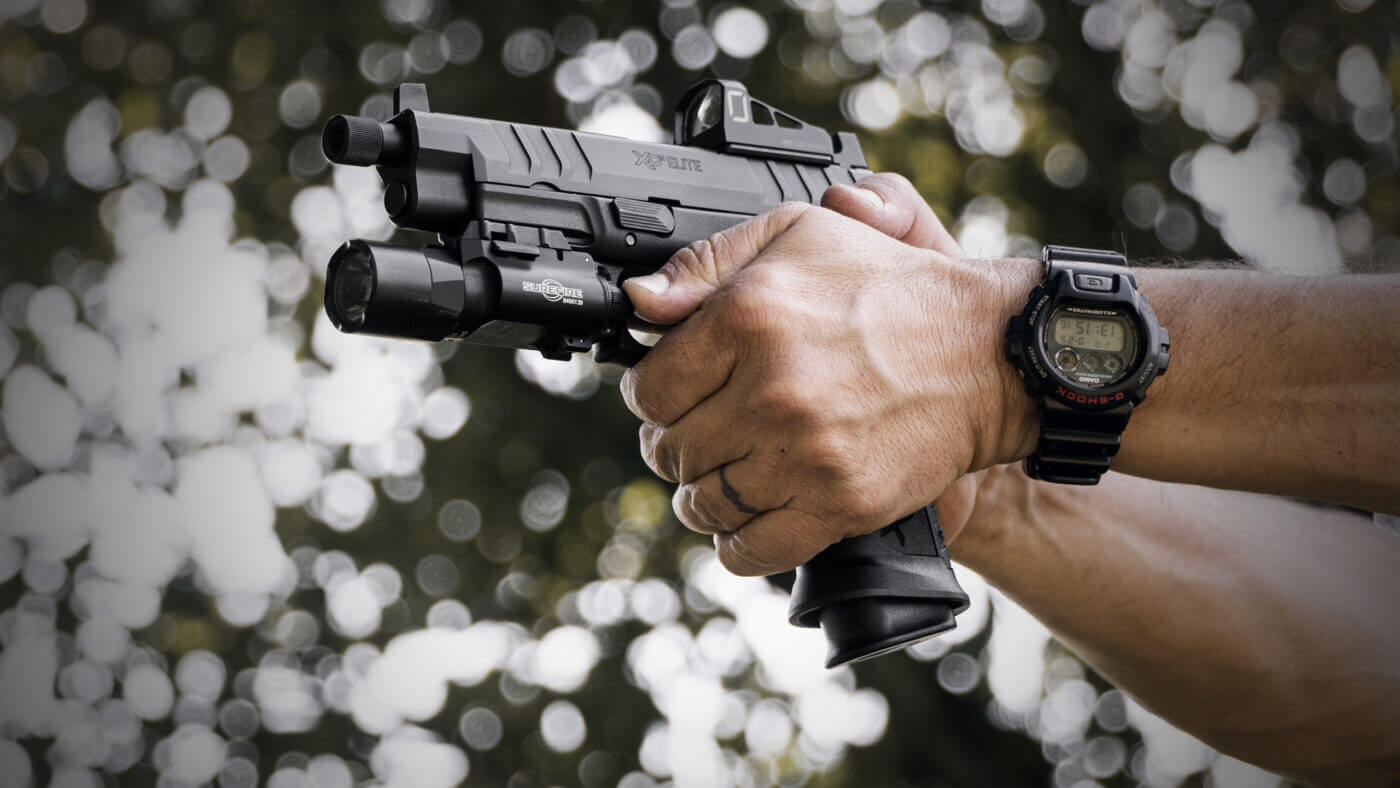 The last piece to the tactical set-up would be adding a weapon-mounted light. For that we decided on the X300 Ultra from Surefire. The X300U-A ultra-high-output LED weaponlight has a tight 1,000 lumen beam which is perfect for tactical use, and it fits nicely onto the rail of the XD-M Elite 9mm.
After getting this light in, we decided to do a video about how to use a weapon-mounted light on your pistol in a tactical way — basically, in a way that won't lead to you getting shot. Like all things, there is a correct technique to this, and what is normally depicted on television and in the movies is wrong. Check out the video at top and keep reading the article below.
Spotty Choices
First of all, when picking a light, select one that is ruggedly built and capably designed. That's why we went with a Surefire. Specifically, we recommend one that has a constant-on switch as well as a pressure switch. The X300 Ultra has both of these. When you are clearing a new space where there might be a threat, you really only want to use your pressure switch.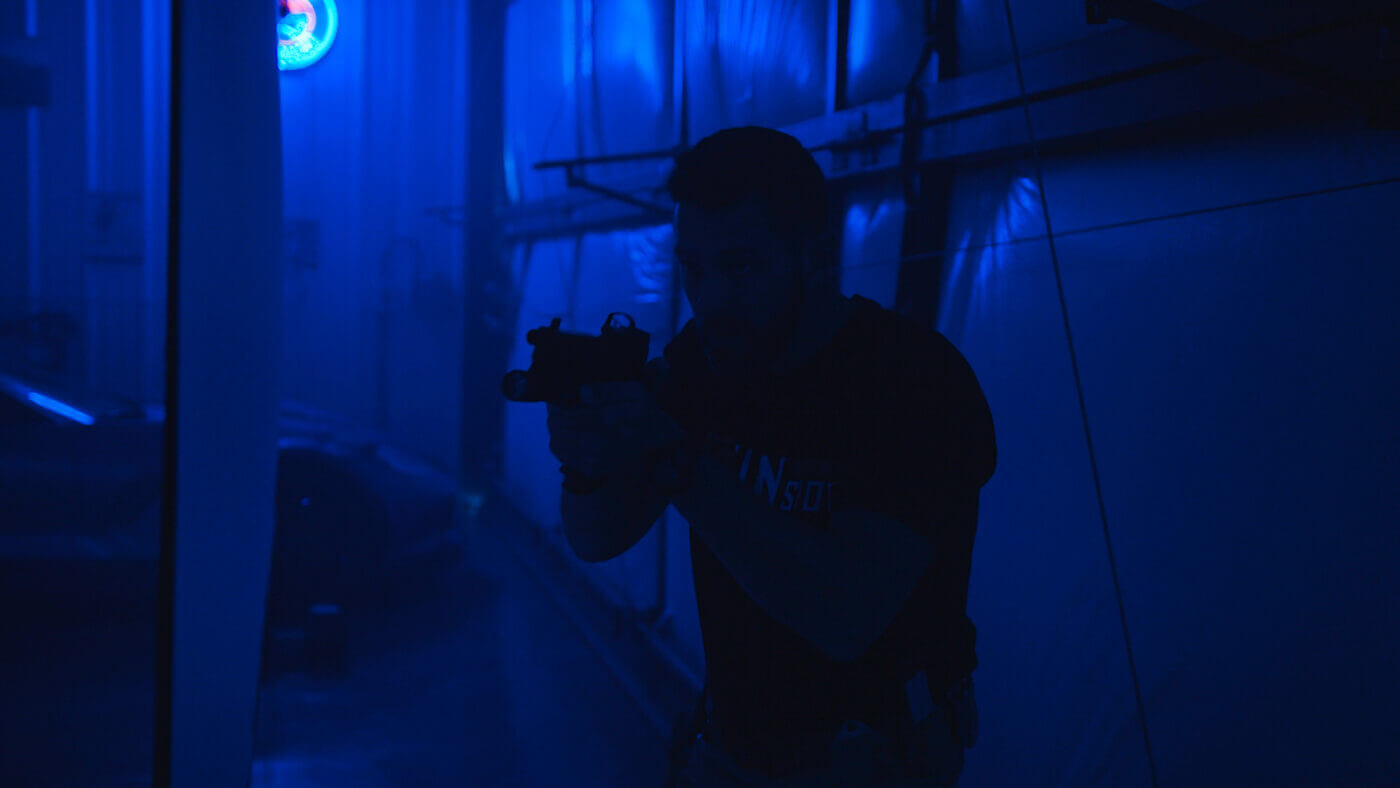 Why, you might ask? Using the pressure switch is the best way to clear rooms when you're by yourself in the dark. By toggling the light on only when you need it, you're going to do two things.
First of all, utilizing your light in this way can confuse any threat in the setting. Since you will only be using short bursts of light beams, it will be harder for them to pinpoint your location.
Secondly, it could even give the illusion of there being more than one person. Leaving a light on causes you to lose all concealment, which is not smart if you are all by yourself with no support.
Going All-In
There is a time and a place where leaving the light on a constant setting is important. For example, if you were on a team performing a dynamic entry, like a SWAT team might do, you'd be okay leaving that light on. In a situation like this you might have five to six team members all moving through a dark environment. When you have six people doing a dynamic entry like this, all surprise is going to be lost pretty much instantly. So, it'd be more important to have that light on to blind the threat and move quickly.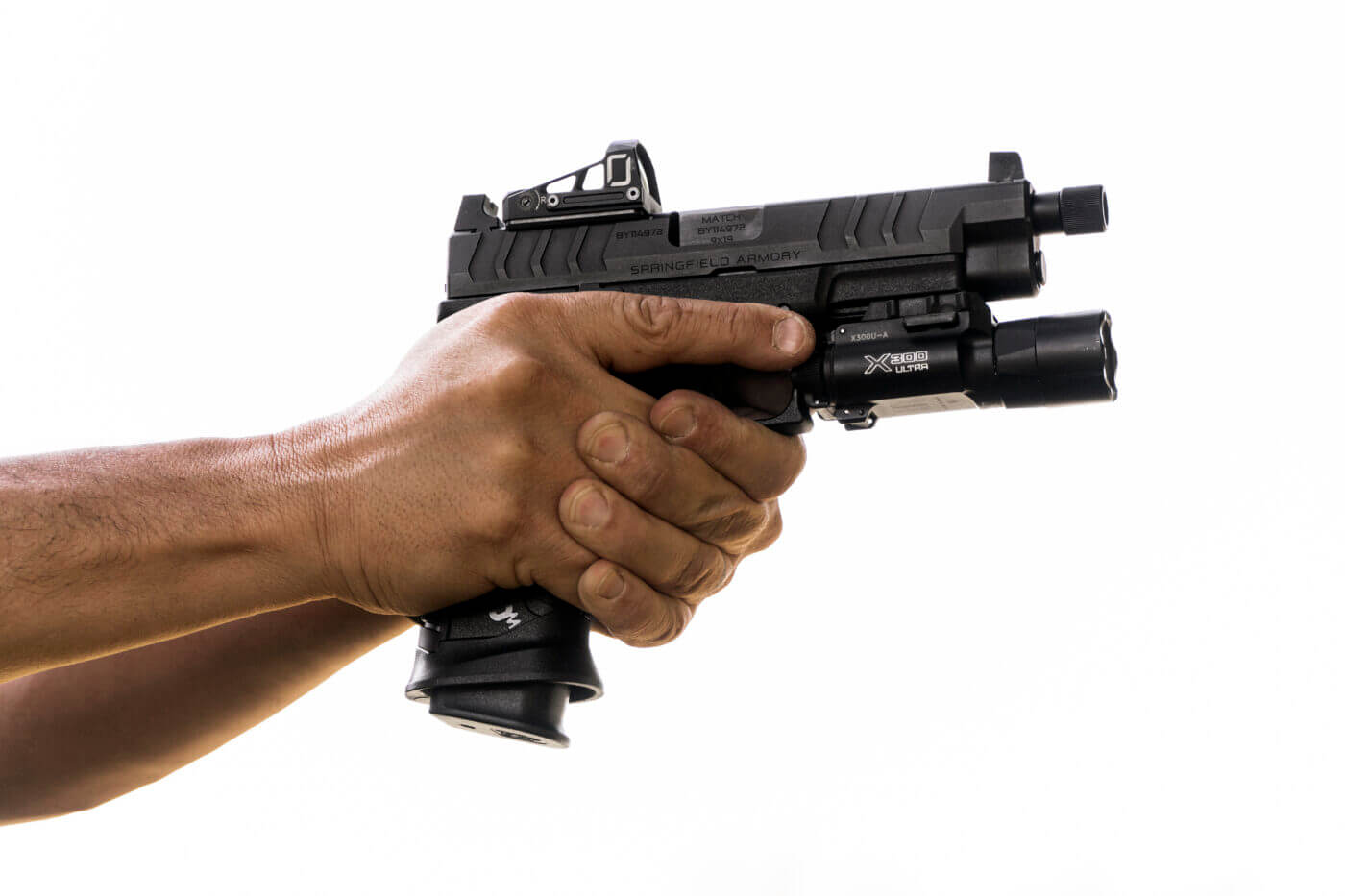 Conclusion
I encourage you to check out our video above, with GunSpot Chief Instructor Grant LaVelle who has served in the USMC and on SWAT teams where he has conducted raids like these. He teaches from a place of more than 30 years of experience.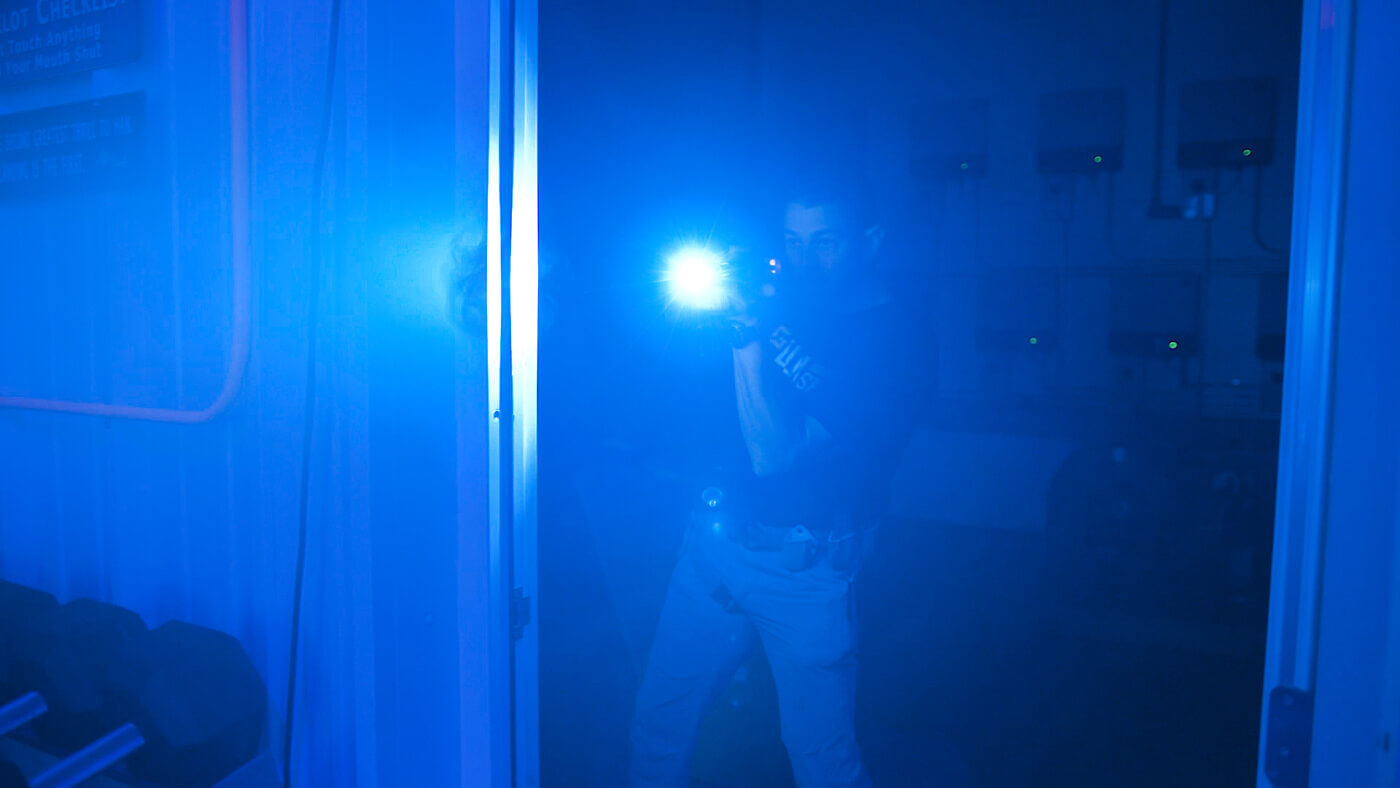 We want to encourage you to practice doing this with your light, get used to toggling on that beam, observing and quickly releasing it. Practice makes perfect and, like Grant always says, "train hard — your family deserves it!" And, obviously, never engage a darkened location unless you have no choice.
Editor's Note: Please be sure to check out The Armory Life Forum, where you can comment about our daily articles, as well as just talk guns and gear. Click the "Go To Forum Thread" link below to jump in and discuss this article and much more!
Join the Discussion
Featured in this video
Continue Reading
Did you enjoy this video?
121