Why You Need a 911
June 23rd, 2021
4 minute read
Very rarely will I ever carry a .380 ACP caliber pistol by itself. That being said, I consider a small .380 ACP to be the epitome of "convenience" in a carry gun. My .380 in the cargo pocket of a pair of shorts is a comfort, without having to dress to suit my normal defensive carry options.
History
I know the "threat-ending" ballistics of the .380 ACP has never been at the top of the list for CCW holders and "off-duty" LEO's due to its "lower end of the defensive spectrum" performance, but some things have come out in the last couple years that have made people change their minds when it comes to carrying a .380 ACP pistol (make sure you read the Hydra-Shok Deep .380 ACP review from Yamil Sued). Two of those things are ammo performance, and quality sub-compact pistols chambered for it.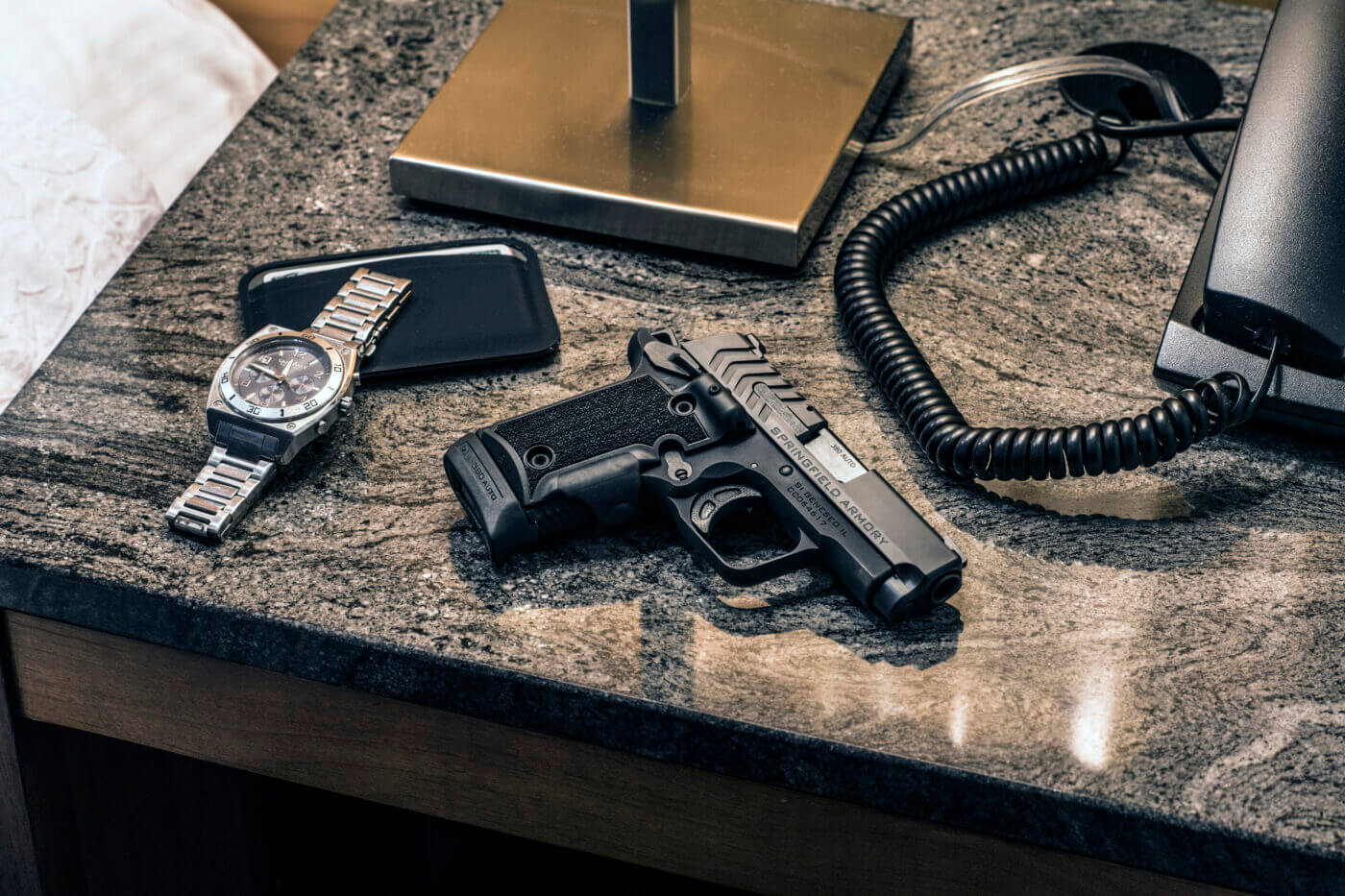 But, along with better ammo designs we now also have some better pistols, like some of the newer sub-compact pistols that have hit the market. Combine them with some of the better performing bullet designs being pushed out of a 2.75″ to 4″ barrel at 1,000 to 1,200 feet per second, and you have a combination that makes more of a "good" impression on a bad guy. Some are now pushing 200 to 240 ft.-lbs. of energy, which is comparable to many .38 Special loads.
Carrying
I've been carrying one of the more popular polymer-framed .380's for the last decade, and that model has now been around for about 17 years. There have been a couple of polymer-framed .380s to come out in the last decade or so, and some have earned better reputations than others.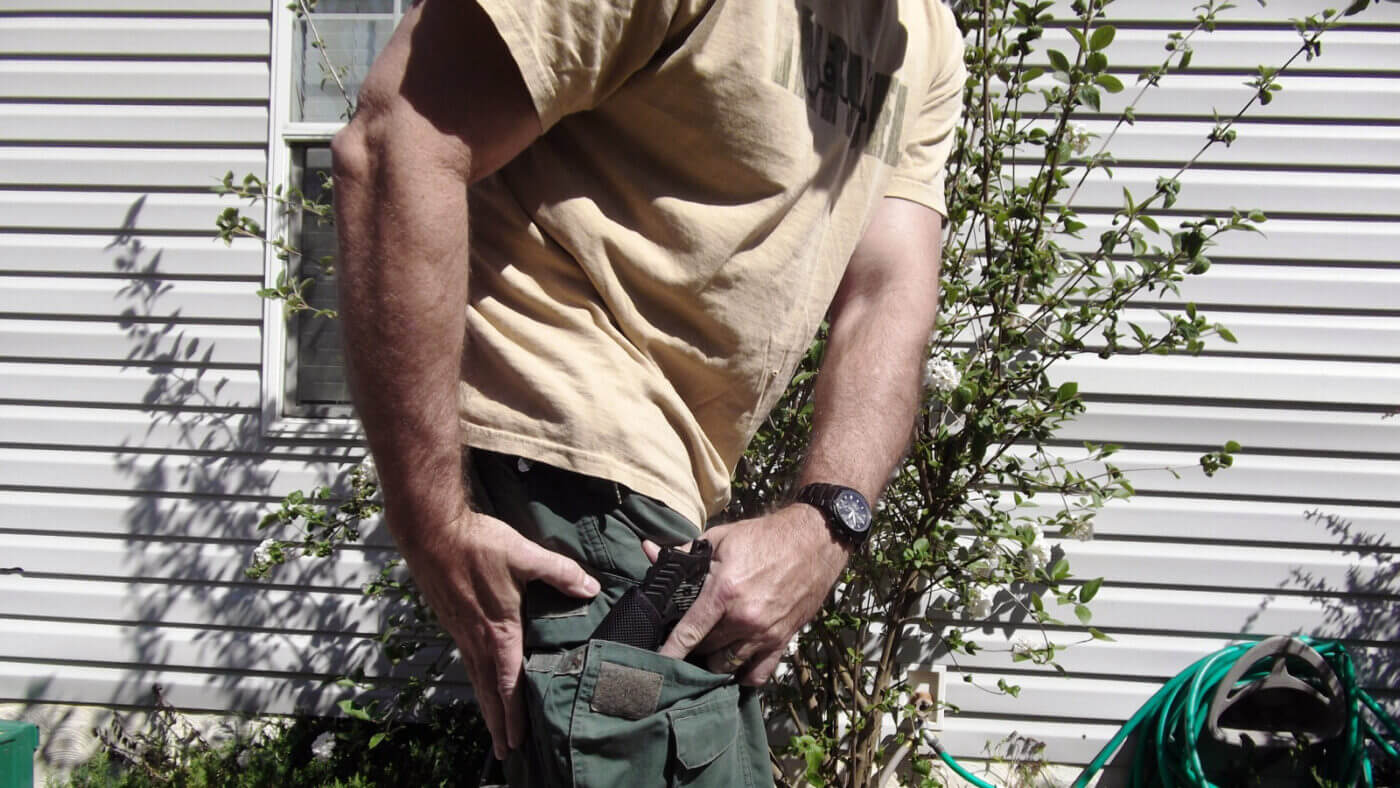 For approximately the last month or so, I have been carrying the 911 .380 ACP pistol that was sent to me by Springfield Armory. Before carrying it, I verified its zero and put about 100 rounds through it, making sure it was reliable. My normal carry method for my .380 is in a Nemesis cargo pocket holster by DeSantis. I also use an Uncle Mike's ankle holster every once in a while if I'm not wearing cargo pants or shorts.
The difference in carry weight isn't really as noticeable with the cargo pocket holster as it is with the ankle holster, but it was still no problem to carry in either mode. My polymer-framed pistol weighs 14 ozs. loaded with 7 rounds (6+1), while the .380 caliber 911 weighs in at 19 ozs. with 7 rounds (6+1).
Shooting Impressions
Having started out with a Hi-Power (P-35), I'm very familiar with carrying "cocked and locked" in a carry pistol. (Think this carry mode is dangerous? Click here to read Massad Ayoob's take on it). In single-action autos, I've carried that Hi-Power, various 1911's, and even a 9mm Star "Firestar" back in the '90s. Of course, Springfield is now teasing me with that gorgeous SA-35 pistol.
One of the things I love about a well-made single-action auto is the trigger. A short, crisp trigger pull can give some stellar results in the accuracy department. I expected the 911 to do okay, but I was not expecting the performance I received out of a pistol this small, single-action or not.
As the target pic will attest, The 911 put four rounds into 2″ at 15 yards (I called the flyer because I jerked the trigger on that one). A group of 2″ at 15 yards for a sub-compact .380 is what I'd call "amazing". Part of its ability to shoot well is no doubt the grips that come on the 911. They are nice-looking, comfortable and very easy to get a firm grip on.
Reliability
Besides the ammo Hornady sent me, I put a little over 100 rounds of my own ammo through the 911. It digested every brand and type (FMJ and JSP) of ammo I fed it. There were no issues with the slide locking up, even when dirty. The mags that came with the 911 were solid (not flimsy) and reliable. Having a choice between a 6 or 7 round (extended) mag was a plus.
Sights
Although I have used a number of pistols with tritium sights mounted, I have never considered night sites necessary. However, having them on a pistol like this can be a huge benefit, especially considering its "real world" use will probably be in low light.
Ambi Safety
Being one of the 10% that is left-handed, I refuse to by a pistol that does not accommodate lefties as it's not that hard to do. Springfield Armory has figured this out and offers almost every design of pistol with an ambidextrous safety.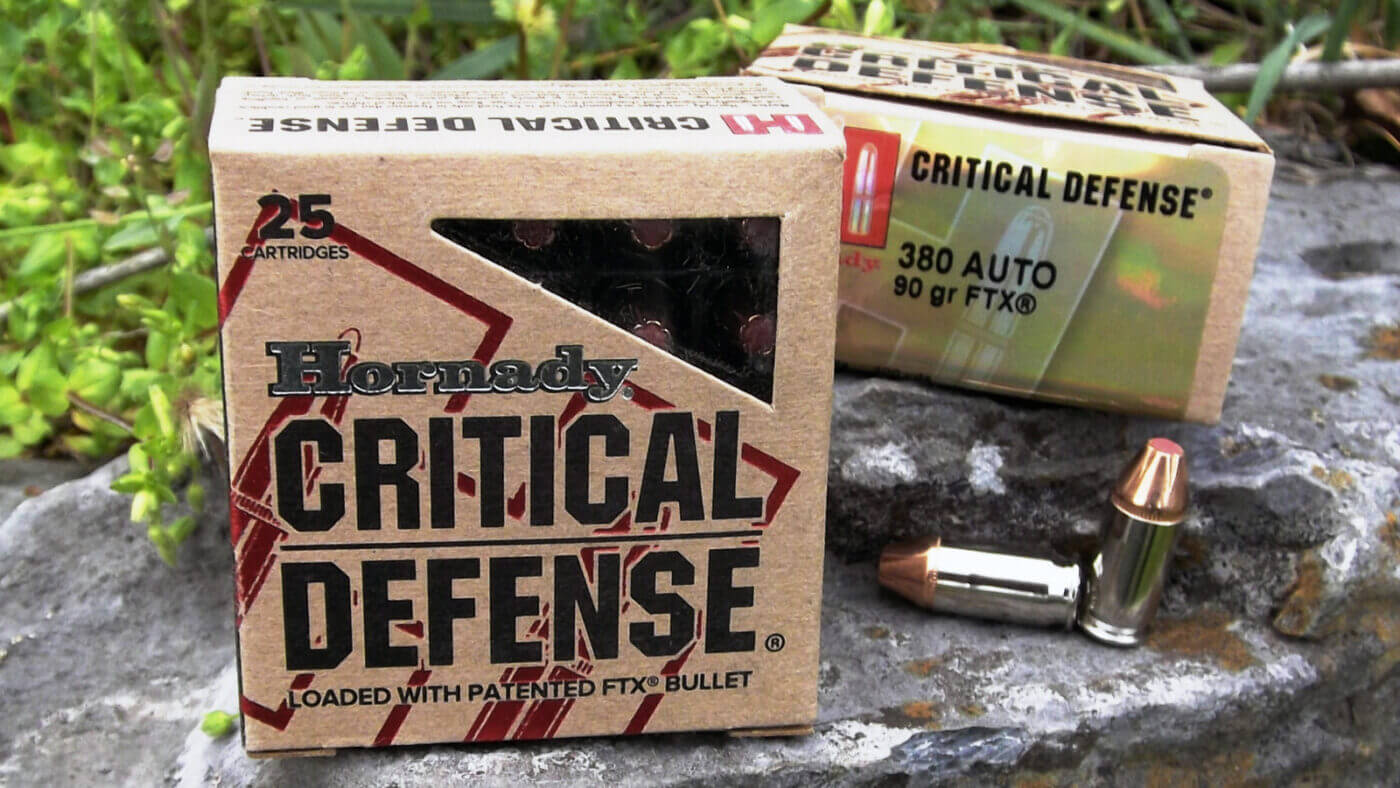 Parting Thoughts
Although I am still not a big fan of carrying a .380 ACP pistol as my primary self-defense pistol, I would feel better about it if it was something like the 911. Its accuracy, reliability, solid construction and feel put it in a select class of sub-compact defensive pistols. Check them out over at Springfield Armory.
Editor's Note: Please be sure to check out The Armory Life Forum, where you can comment about our daily articles, as well as just talk guns and gear. Click the "Go To Forum Thread" link below to jump in!
Join the Discussion
Featured in this article
Continue Reading
Did you enjoy this article?
163