Review: Warrior Poet Society Fox Folder Knife
February 19th, 2023
4 minute read
The items we choose to carry every day can tell a good amount about us. One of the items I've been carrying every day for the last few years is a pocket flashlight, and I use it almost every single day. As you probably know, it can be a self-defense item, also. Nothing other than the actual gun I carry might jar a mugger as bad as being blasted with a 1,500-lumen light in the dead of night.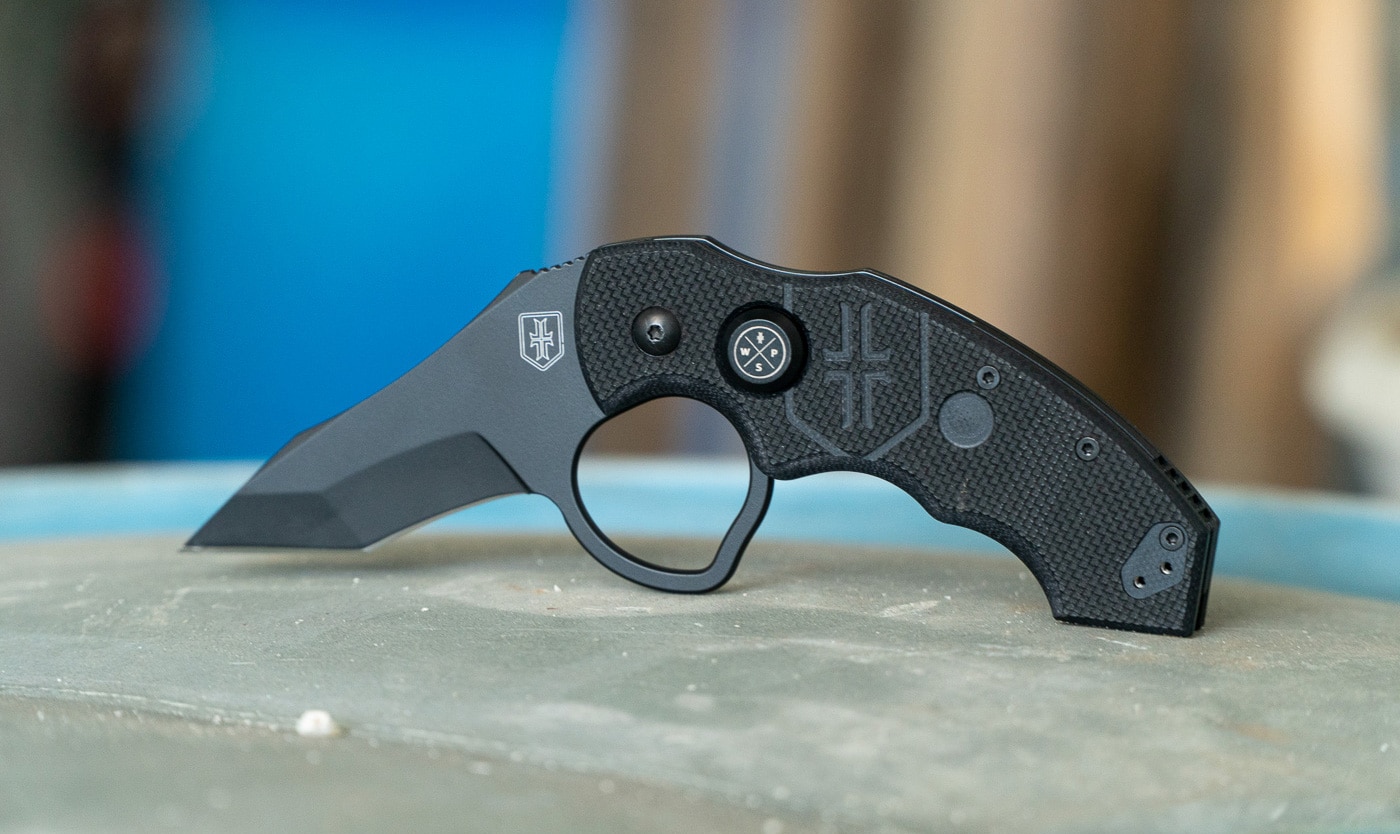 But there is another tool for EDC that can be both handy every day, and also a very capable part of your EDC kit — a folding knife. Recently I came across an exciting EDC folder called the Fox Folder and sold by the Warrior Poet Society (WPS).
I specifically remember watching a humorous video of WPS frontman John Lovell jumping on a kick bag and simply shredding it to pieces with not one, but two, Fox Folders, one in each hand. I also seem to remember a video of him playing real-life fruit ninja with it. I was intrigued and bought one.
A Different Take
The WPS Fox Folder is an Italian handcrafted knife made in small batches by Fox Italy, a highly respected knifemaker. The Fox Folder is an interesting little EDC tool as it is not shaped like a normal folding pocket knife. The Fox folder is a knife that, when unfolded, forms a very unique shape.
The blade of the knife is high-carbon stainless steel (N690Co) for strength. The liners are stainless steel with a thickness of 1.5mm. The blade's coating is a "TopShield" high-performance ceramic-PTFE. The grips are fantastic G10 panels with stainless steel rivets and an ambidextrous pocket clip that clips to your pocket with the blade pointing down. The blade length is 3.25″, with the knife having an open length of 6.375″, a closed length of 4.5″ and a blade thickness of 0.118″.
The first thing to love about the Fox Folder is that it's small — very small. When it's closed up, it's only 4.5″, so this is not a cumbersome piece of gear to carry. The knife fits perfectly well inside your pants pockets, and the thin profile makes it extremely comfortable.
The Fox Folder's unfolded shape features a steep angle, with a grip and a loop for your index finger. Holding the knife feels great with your hand wrapped around the G10 grips and your index finger securely inside the metal loop.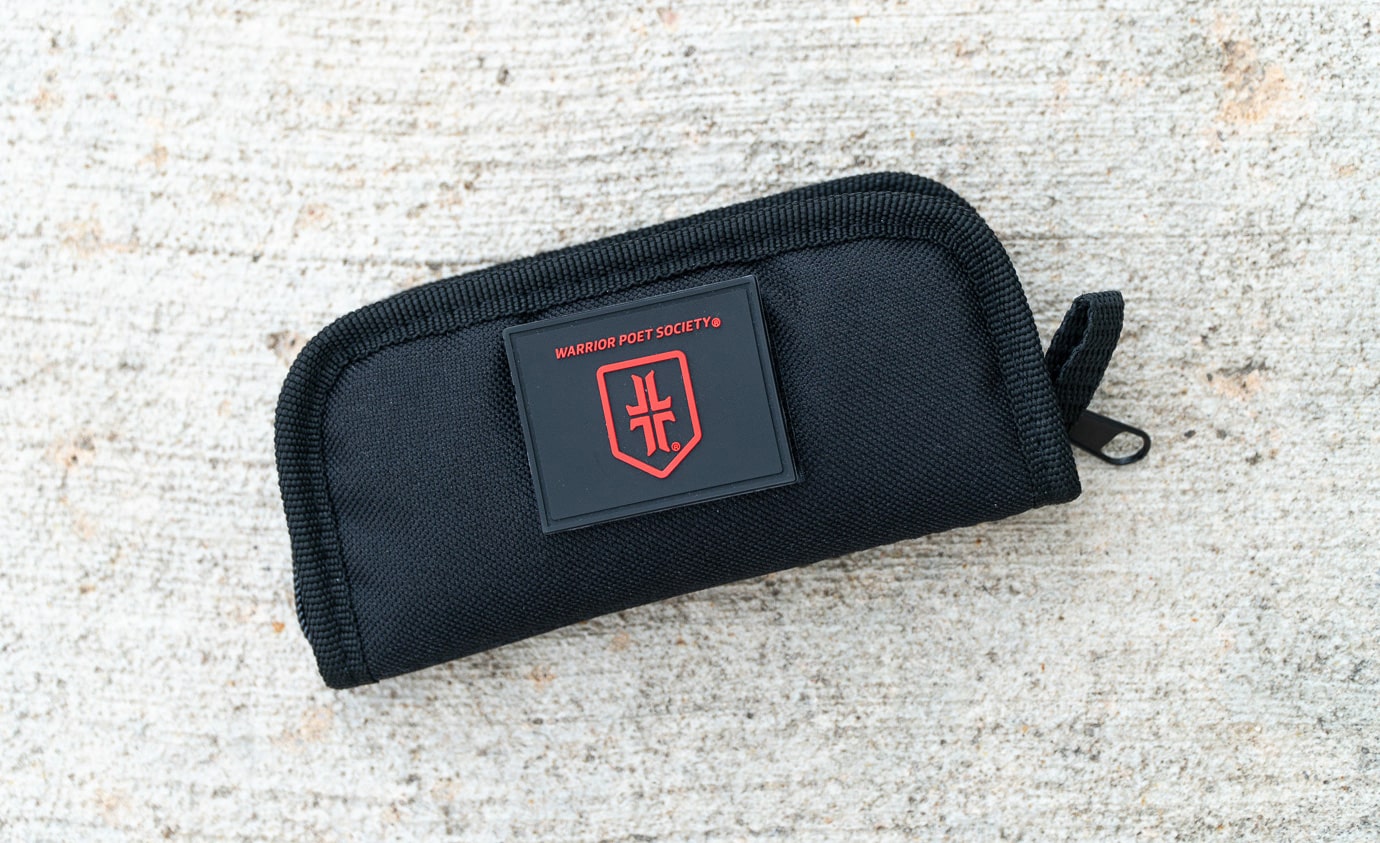 The metal loop for the index finger is extremely important in helping prevent your hand from slipping from the grip and riding over the blade during a thrust. The loop also keeps the knife firmly in your hand, securing your grip around the knife's handle.
Conclusion
So, how valid is this knife for self-defense? Once the Fox Folder is drawn and equipped, it'd be simple enough to put into use. If you didn't have your concealed carry gun, or if this knife was a last-ditch effort to defend yourself, I think it'd be a great asset in your EDC toolkit.
The Fox Folder comes in a variety of colors on the Warrior Poet Society website. It comes packaged in a well-branded WPS box, a soft zippered case, and a WPS patch. All in all, the knife is a solid value, priced at $169.99 (and on sale for $139.99 at the time of publication).
Editor's Note: Please be sure to check out The Armory Life Forum, where you can comment about our daily articles, as well as just talk guns and gear. Click the "Go To Forum Thread" link below to jump in and discuss this article and much more!
Join the Discussion
Featured in this article
Continue Reading
Did you enjoy this article?
56