The Model 2020 Waypoint, which made its big debut in the bolt action hunting rifle world in 2020, is remarkable in many ways. The accuracy is crazy — guaranteed to be .75 MOA or better with match ammo and a skilled shooter — and the carbon fiber used in its construction makes the Waypoint an uber-lightweight rifle. For hunters packing their rifles in on hunts that require hiking, a lightweight rifle can be a lifesaver — or more appropriately a back saver.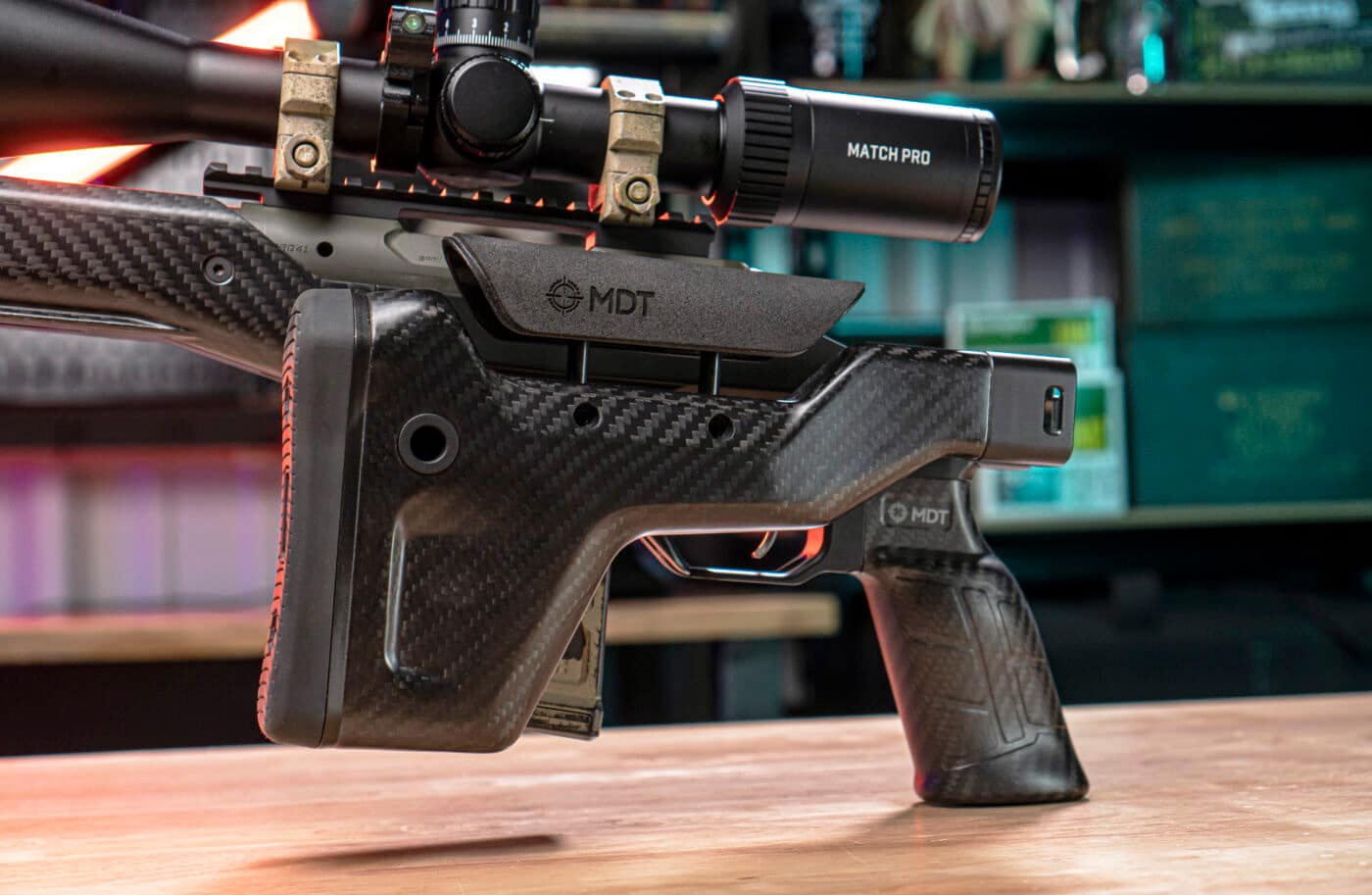 The Waypoint test model we have on hand is the non-adjustable carbon fiber stock version with the carbon fiber barrel. This unit weighs just 6 lbs., 12 oz. from the factory. Of course, once you start adding bipods and optics, the rifle will weigh down. But, that is an incredibly light starting point.
Enter MDT
MDT is known for making great chassis systems, and they make a super lightweight hunting variant that will fit the Waypoint and is designed for compactness and ease of carry. MDT's first-ever hunting chassis is the HNT26, and we got the chance to put it to use with the Waypoint. The HNT26 chassis will fit Remington, Savage and Tikka actions, it comes in two color options — black carbon fiber and cobalt green. The buttstock can be purchased in either a folding or fixed configuration.
The HNT26 Chassis System is the first truly purpose-built hunting chassis from MDT. The company usually makes systems for tactical shooting or sport shooting like PRS and NRL competitions. MDT stated that they came to the realization that their stocks were being used in the hunting world quite a bit, so they decided to make a product specifically for that audience.
The MDT HNT26 Chassis is constructed with a magnesium alloy base and a carbon fiber forend, a carbon fiber grip, and a foam-filled carbon fiber buttstock. This hunting chassis has V-block bedding, length of pull and cheekweld adjustments, and it has AICS magazine compatibility. MDT also provided the option of standard M-LOK rails, or you can choose ARCA rails if you have an ARCA tripod. The best part is this chassis only weighs 26 oz., which is insanely light.
Hands-On
We put our Waypoint fitted out with the Surefire SOCOM65-Ti in the MDT chassis. For an optic, we mounted up the Bushnell Match Pro in some Badger Ordnance Rings with an Atlas Bipod. The entire package with all this gear weighed only 10.2 lbs.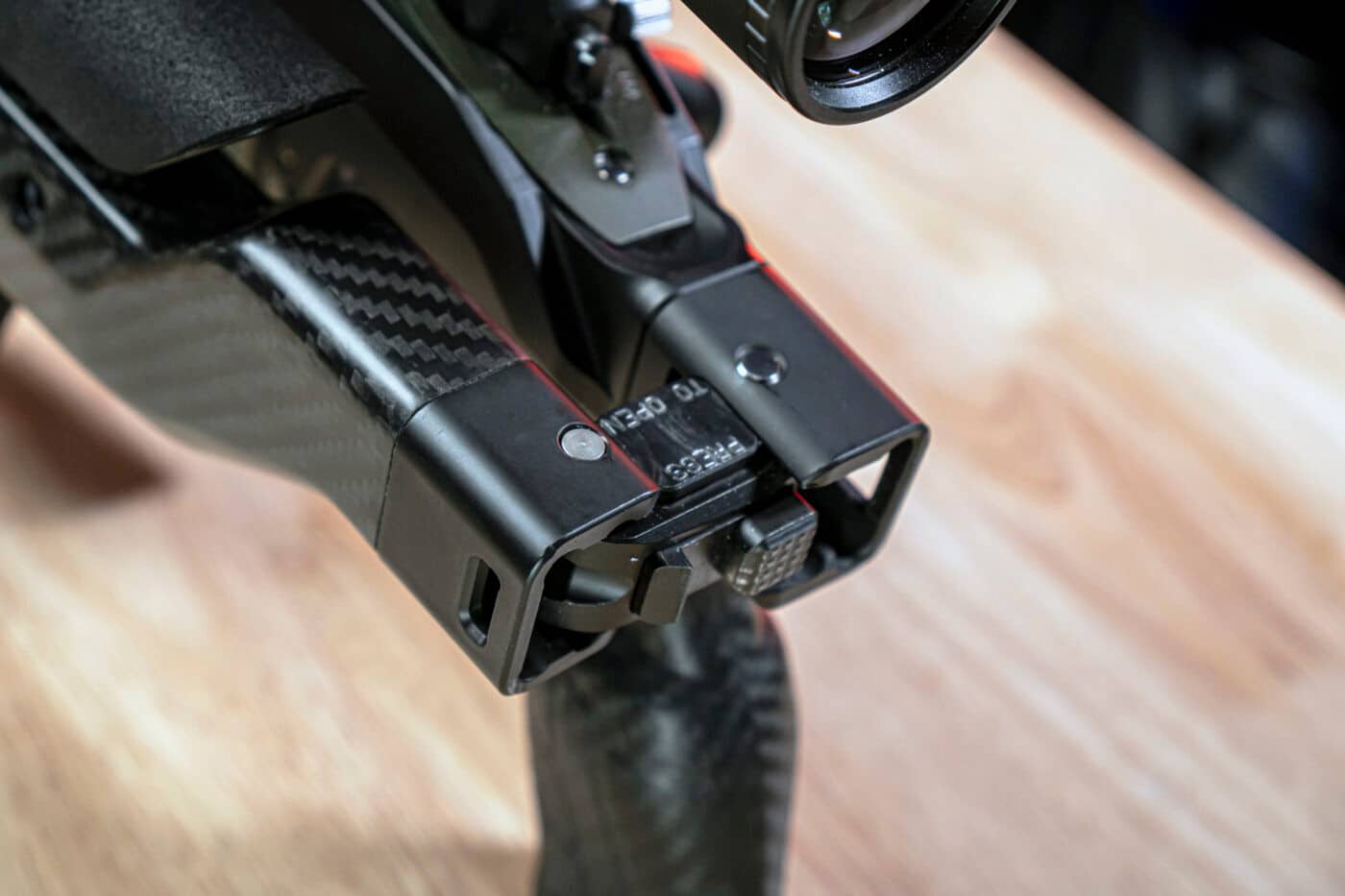 Our HNT26 chassis came with a folding buttstock, which is one of the coolest features in our opinion. The folding mechanism is super easy to use, and it will lock the stock in the closed position once it's folded into a parallel position with the rest of the gun. This makes it a secure lock that keeps the stock from swinging around and coming unfolded. I could see how a folding stock would come in handy for backpacking in on a hunt in rough terrain. The total folded length of the stock is around 20.6" shortening it up quite a bit from the full nearly 30" stock.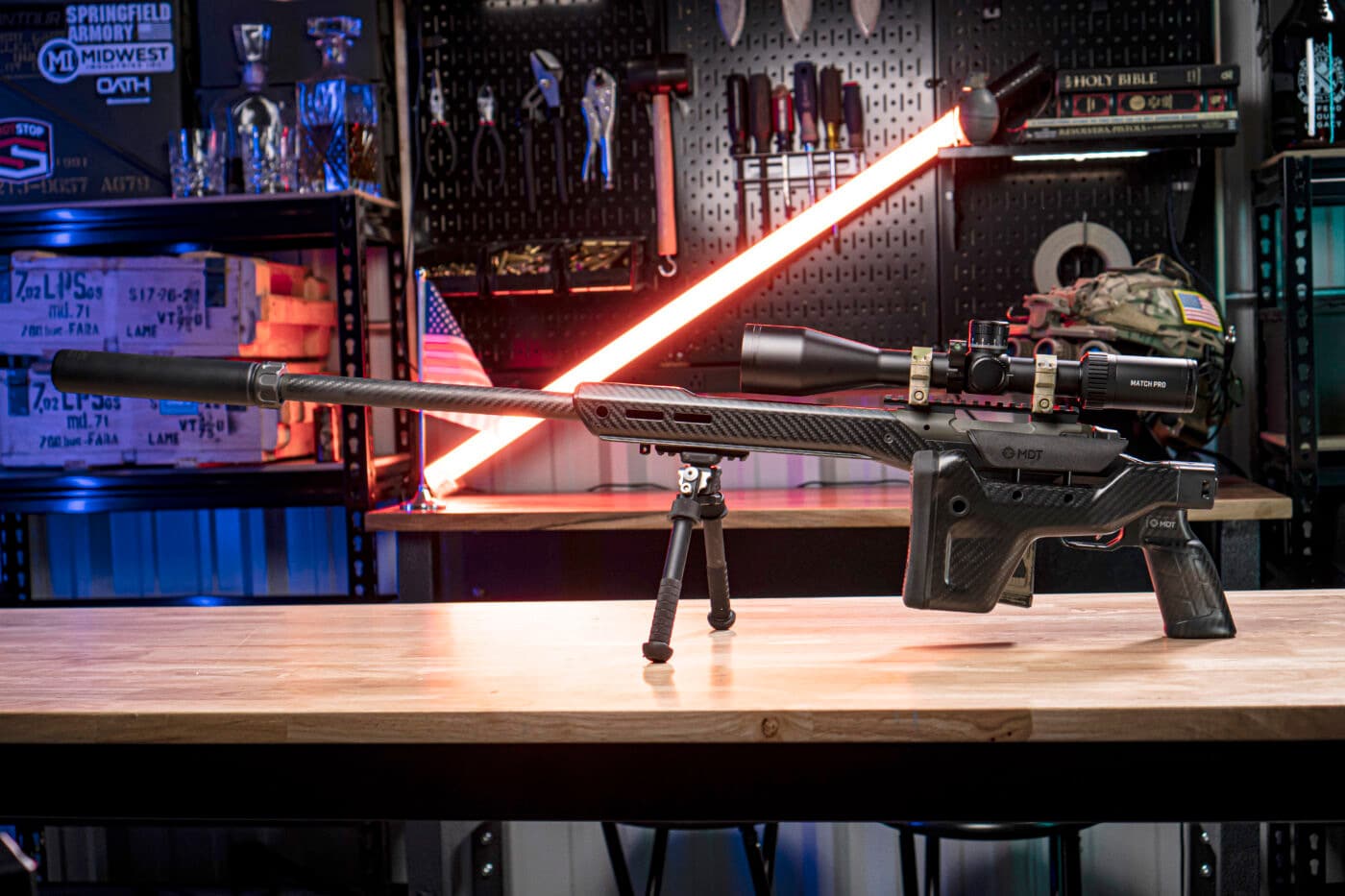 In our time using the HNT26, we can say it feels very sturdy and durable, even with its light weight. It's no secret that the strongest carbon fibers are ten times stronger than steel and about five times to one and a half times lighter than steel or aluminum. So, the strength of this chassis shouldn't come as a surprise.
Conclusion
All in all, the MDT Chassis is a great, strong and extremely light platform with great features for both precision and hunting, all rolled into one. The light weight of the stock didn't seem to cause the Waypoint's 6.5 Creedmoor to feel like it had increased any.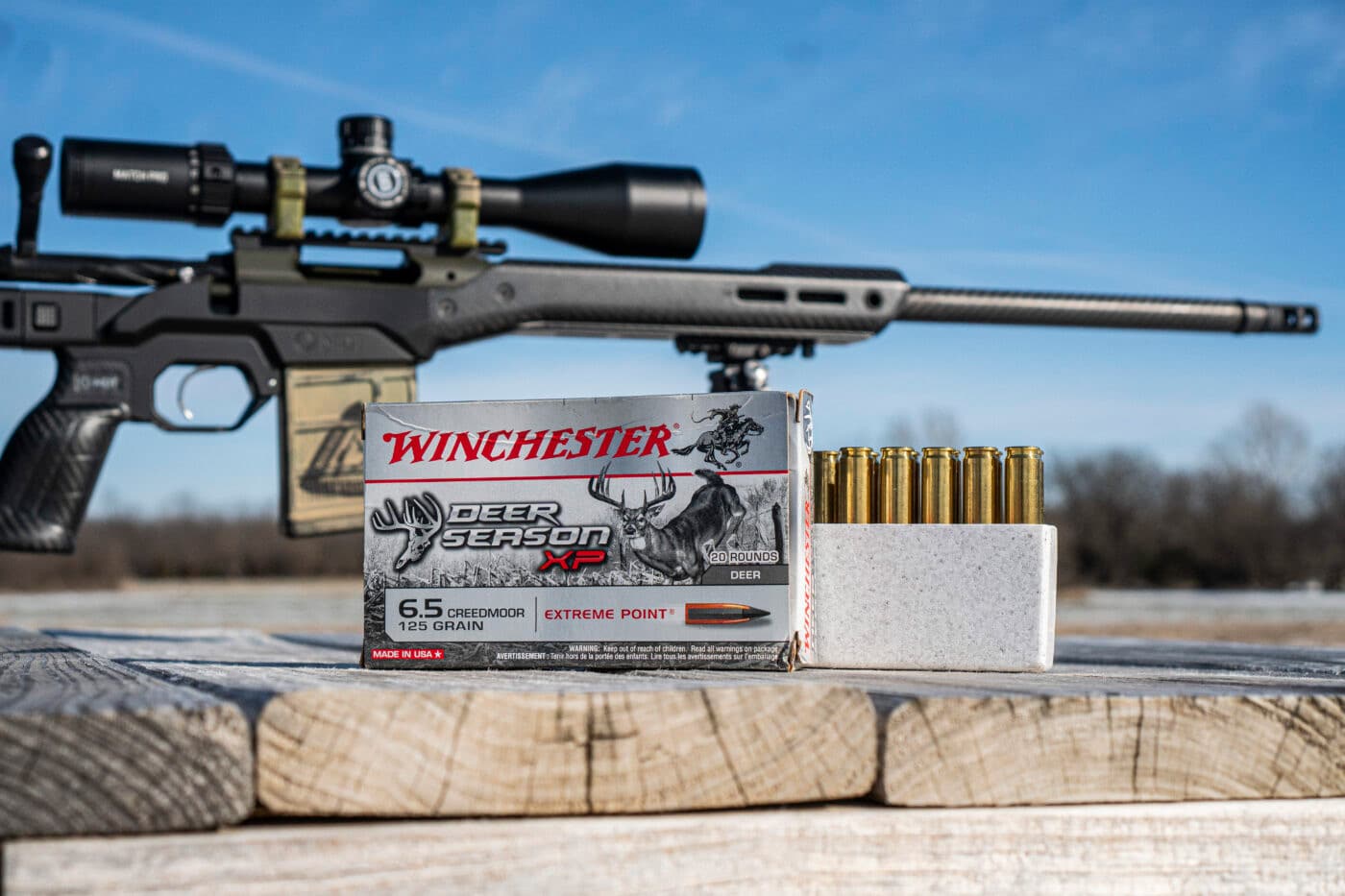 If you need the Waypoint to be light and ultra-short for the ability to take it backpacking into hunting territory, then I urge you to give this chassis a serious look. If you are wondering about the accuracy, don't; the Waypoint was still shooting ¾ MOA groups at 100 yards using our Winchester Deer Season XP ammo. Looks like a winner to us!
Editor's Note: Please be sure to check out The Armory Life Forum, where you can comment about our daily articles, as well as just talk guns and gear. Click the "Go To Forum Thread" link below to jump in and discuss this article and much more!
Join the Discussion
Featured in this video
Continue Reading
Did you enjoy this video?
35