We here at GunSpot got our hands on some Bushnell binoculars lately to use in the inaugural NRL Hunter match. Both of these binoculars were great for spotting targets. We used these for the NRL Hunter match, but we also used them for a couple long-distance shooting range days as well.
For the NRL Hunter match with timed stages, the 10×42 Nitro binoculars really shone because of their light weight, small size and 10X power. These binoculars are small enough to fit in a harness if that's how you prefer to carry them while hunting. The Nitro 10×42 binos weigh in at 24.4oz while the Forge 15×56 binoculars weigh double that amount at 51 oz.
Apples to Oranges?
The Forge weighs more, clearly, and it's because they have a gargantuan 56mm objective lens that is great at transmitting light to your eyes. The Forge also has a tripod mount right on the front so you can mount these behemoths to a tripod. For us, these binoculars shined most on our long distance shooting day. We could shoot and spot bullet tracing with these for a considerable distance.
It wasn't until we pushed out past 1,000 yards that we felt more confident using a spotting scope with much higher powers. Spotting bullet tracing is one thing, but as far as just seeing targets/animals at a distance. We could easily spot our furthest steel target with these that was a mile away. Literally.
The Details
Both sets of these binoculars have ED Prime Glass, which is Bushnell's highest offering of glass. The lenses have the EXO Barrier coating on them that protects them from dirt and water. Water ends up rolling right off the lens instead of balling up on it. Both binos are IPX7 rated which means they are waterproof in 3' of water for up to 30 minutes.
These binos also have built-in lens caps which is great if you're the hunter that loses yours constantly. Both of these binos also have a very nice grippy rubber texture wrapped around them which feels durable and of course adds better ergonomics to them.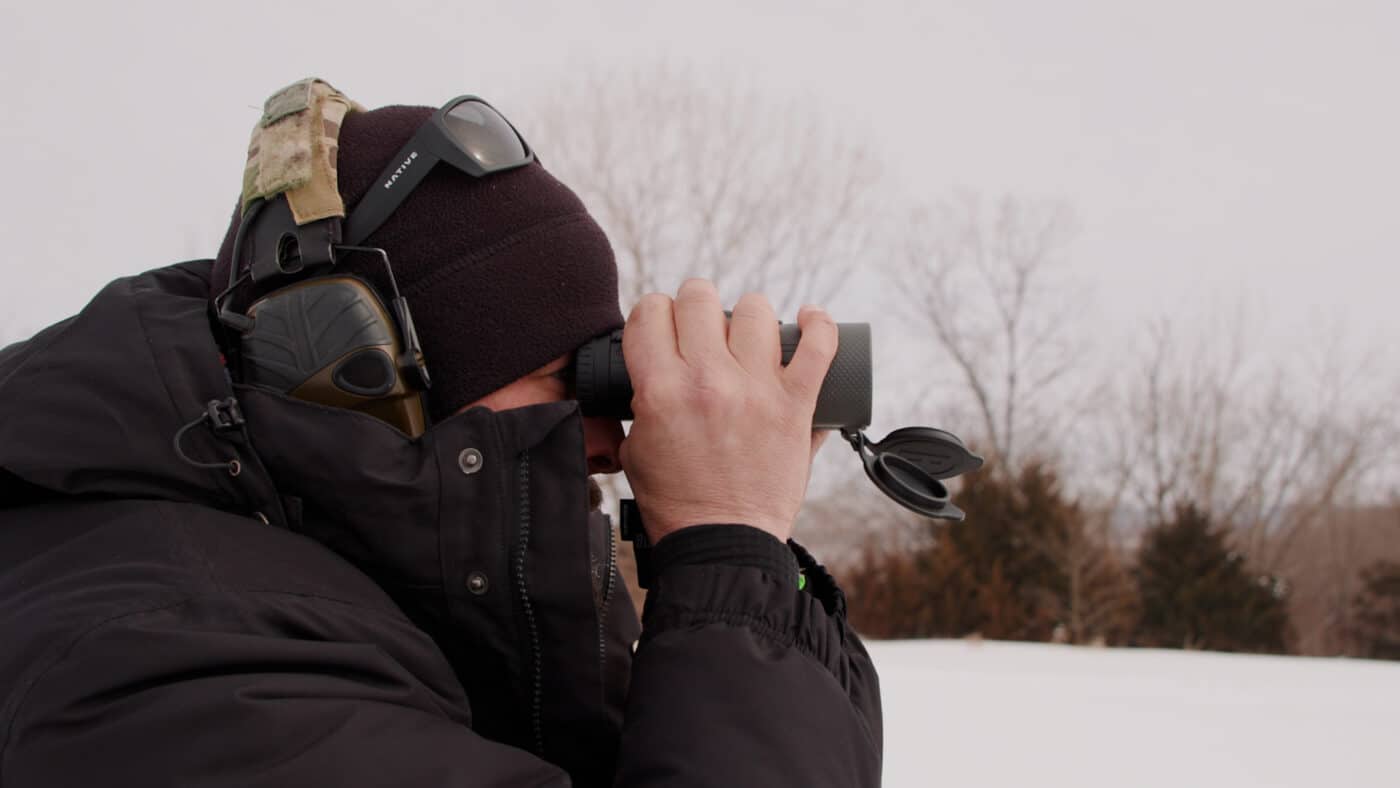 Conclusion
If I had to try to guide you to which model is best for you, here is what I'd say — if you are a hunter and the majority of the animals you hunt are no farther than 300 yards out or if you're not comfortable with a shot of more than 300 yards, then we'd say the Nitro 10×42 model will be fine for you. Can you see farther than 300 yards with these? Absolutely, so you can grow with these as well. If you are a hunter who also does some distance shooting, then we'd suggest you try out the Forge 15×56 model.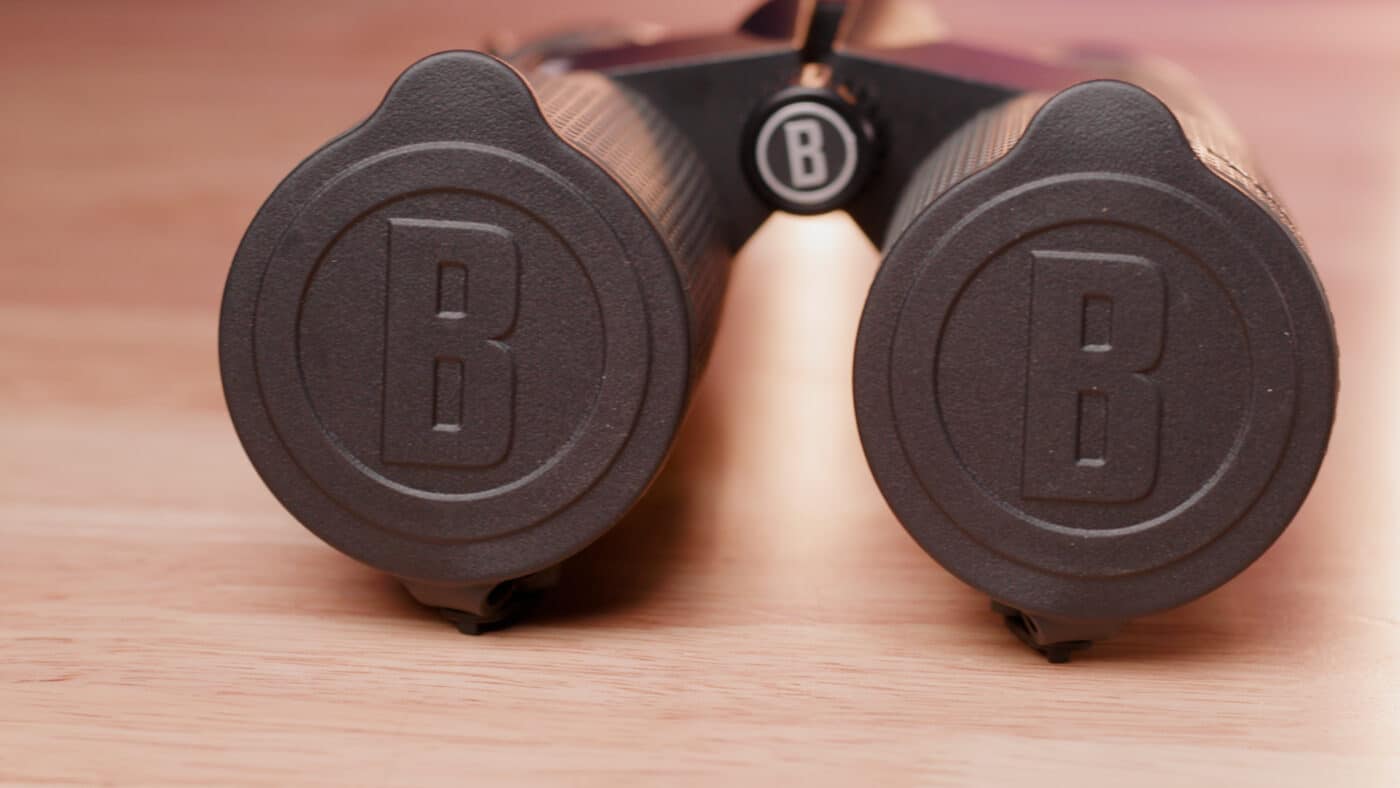 Enough can't be said for the glass quality of these. We never really thought a pair of binoculars would be something we'd be excited to talk about but, now we've been proven wrong. Bushnell's ED Prime glass is no joke. We've said out loud, to ourselves mainly, when reviewing these that the image in them is so clear it almost looks fake.
The image in these looks better than our eyes naturally see. The sharp images these optics provide will leave you disappointed with many other binoculars, for sure. At the time of this article, the Nitro 10×42 sells for around $350, and the Forge 15×56 model sells for $599.
Editor's Note: Please be sure to check out The Armory Life Forum, where you can comment about our daily articles, as well as just talk guns and gear. Click the "Go To Forum Thread" link below to jump in and discuss this article and much more!
Join the Discussion
Featured in this video
Continue Reading
Did you enjoy this video?
27