Bradley Adjustable Cheek Rest
September 12th, 2020
4 minute read
When it comes to a Springfield Armory M1A, you want the best. Frankly, you wouldn't just put any old scope on it and you certainly wouldn't use any product on it that could damage the rifle. In a lot of cases, non-permanent additions are the way to go.
Bradley Cheek Rest is a one-of-a-kind cheek rest manufacturer. Located in the good ole' U.S.A., this proud American manufacturer has been around for 10 years and is owned by veteran Bradley R. Slater. The company gives you several options of cheek rests to fit a wide range of rifles. The most appealing part for me is that there is no drilling or modifying your firearm in any way to make it fit.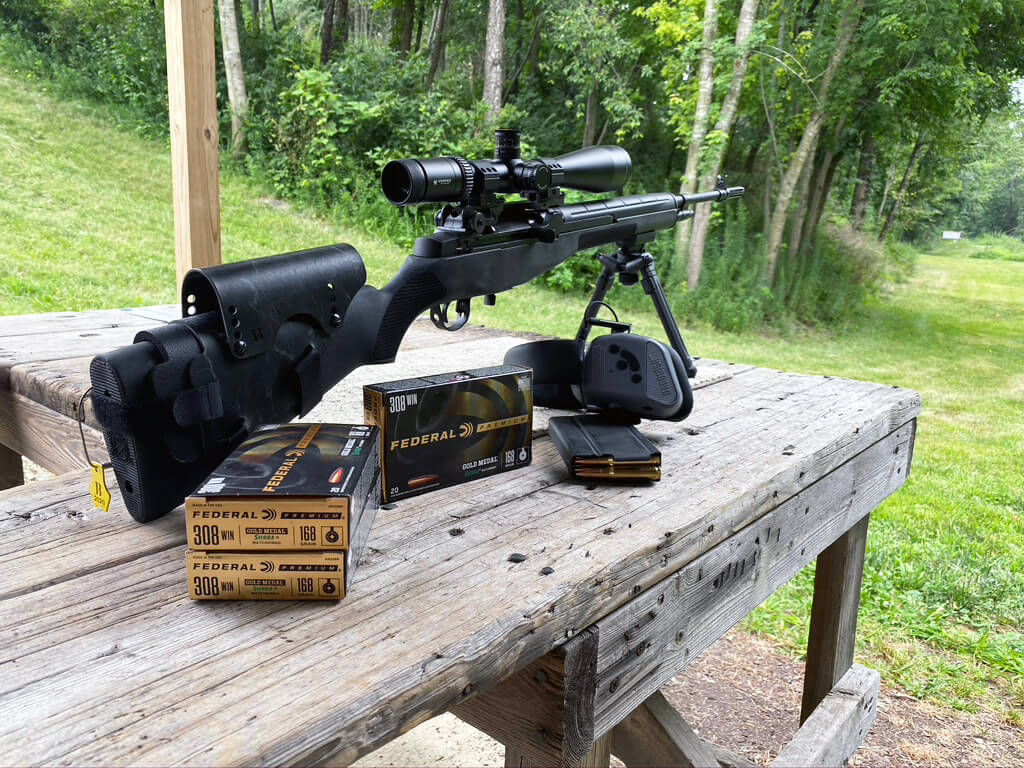 Where It Counts
I recently had a chance to try out the Bradley Adjustable Cheek Rest. I immediately recognized that the quality of it is outstanding. Each one is made of kydex and is non-slip, so you won't have to worry about it moving around on you at the range or when you need it most. Each cheek rest is hand made with care because quality is their number one priority. Their website says it all, "Our mission is simple: to provide the best products and service to our customers…"
When speaking with Bradley himself, he is so passionate about his product and that really shows when you receive your rest. The attention to detail is outstanding and they really make you feel like you are a part of the family — and that feeling lingers.
When it came down to pricing, I personally found the adjustable cheek rest to be very reasonable. They range anywhere from $112.88 to $124.98 in wide range of color options, giving you the opportunity to pick the perfect one for your needs. I am all about options when it comes to additions, and I like things that fit my personality and needs. I personally selected Kryptek pink, smoke purple and smoke black ones to try out.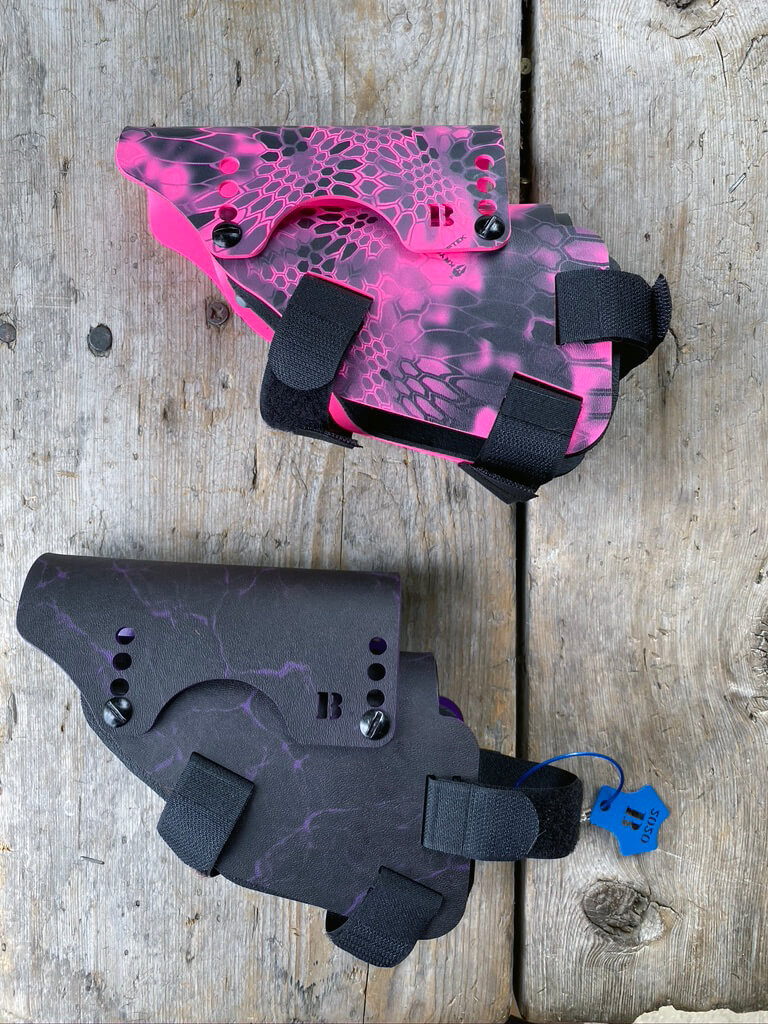 Hands On
Now for the fun part … testing the product! I tried it out on the M1A, and right out of the gate I noticed a difference. I was born with a lazy eye, which can present a challenge. While I am right-handed and shoot pistols with my right hand, I shoot rifles left-handed. But since I am not left-handed, I can get shaky when shooting.
This cheek rest helped this immensely. I was able to hold steady and take my shot without a problem. The rest itself really gripped the stock; I did not feel it move once while shooting. It stayed right in place. Yet when I changed them out, they came off with ease. No scratches, no damage, no fight. Others out at the range that day were interested and asked plenty of questions.
Conclusion
I would give this product a 5 out of 5 stars. My accuracy improved and I felt more comfortable when shooting the rifle. This is a great addition to the M1A. It's already a sweet gun, but adding the rest makes it that much cooler. Overall this is a great product. The best part is that they are adjustable, so you can put it on whatever you'd like.
Editor's Note: Please be sure to check out The Armory Life Forum, where you can comment about our daily articles, as well as just talk guns and gear. Click the "Go To Forum Thread" link below to jump in and discuss this article and much more!
Join the Discussion
Featured in this article
Continue Reading
Did you enjoy this article?
39