Over the years, I've built up numerous AR carbines and broken them back down again, only to cobble them back together in another configuration later. For those who've built an AR or two, we all know how it feels when a new component comes out or a new technique or product is discussed in training or online, and we just can't help ourselves but wonder how our AR builds might be enhanced if we modified them in kind.
Before you knew it, I would find myself back at the bench, stripping the gun down to its guts and taking another stab at making it "better, faster, stronger." Based on this experience, it's no surprise to me that the term "Frankenstein'd AR-15" has become commonplace in builder's circles. This is due not only to the fact the modular platform we all love to tinker with has the capability to be assembled and melded together in virtually any fashion, but also the fact that sometimes the monster we create at the gun bench can be downright ugly and operate a bit clunkily once we're done slapping it together.
Don't get me wrong, there are many, many positives when it comes to building and understanding the AR platform. The education and experience you gain make you better able to assess and address any issues you may experience when running the rifle at the range. Frankly, the ingenious nature of the design is a factor I've always admired. And of course, there's the pride in ownership of having successfully put together a functional AR that goes bang and cycles properly at the range.
My Frankensteins
However, in my experience, some of my builds have turned out wonderfully, but others have turned out … less than ideal. I fully blame the mad scientist at the bench (myself) completely for each outcome — successes and failures, alike. I know that on some builds I meticulously researched components that were known to be highly compatible. I also sought out matched upper and lower receiver sets with tight tolerances and took my time with the builds.
On the other side of the equation, I've certainly chop-shopped many of these rifles and cherry-picked the best available bits off of them, if only to see how they might fit together in another arrangement just for the thrill of the build. The result of the latter has often been a sloppy, jiggly rig that functions "questionably" in all aspects and doesn't exactly live up to an intense day of training at the range.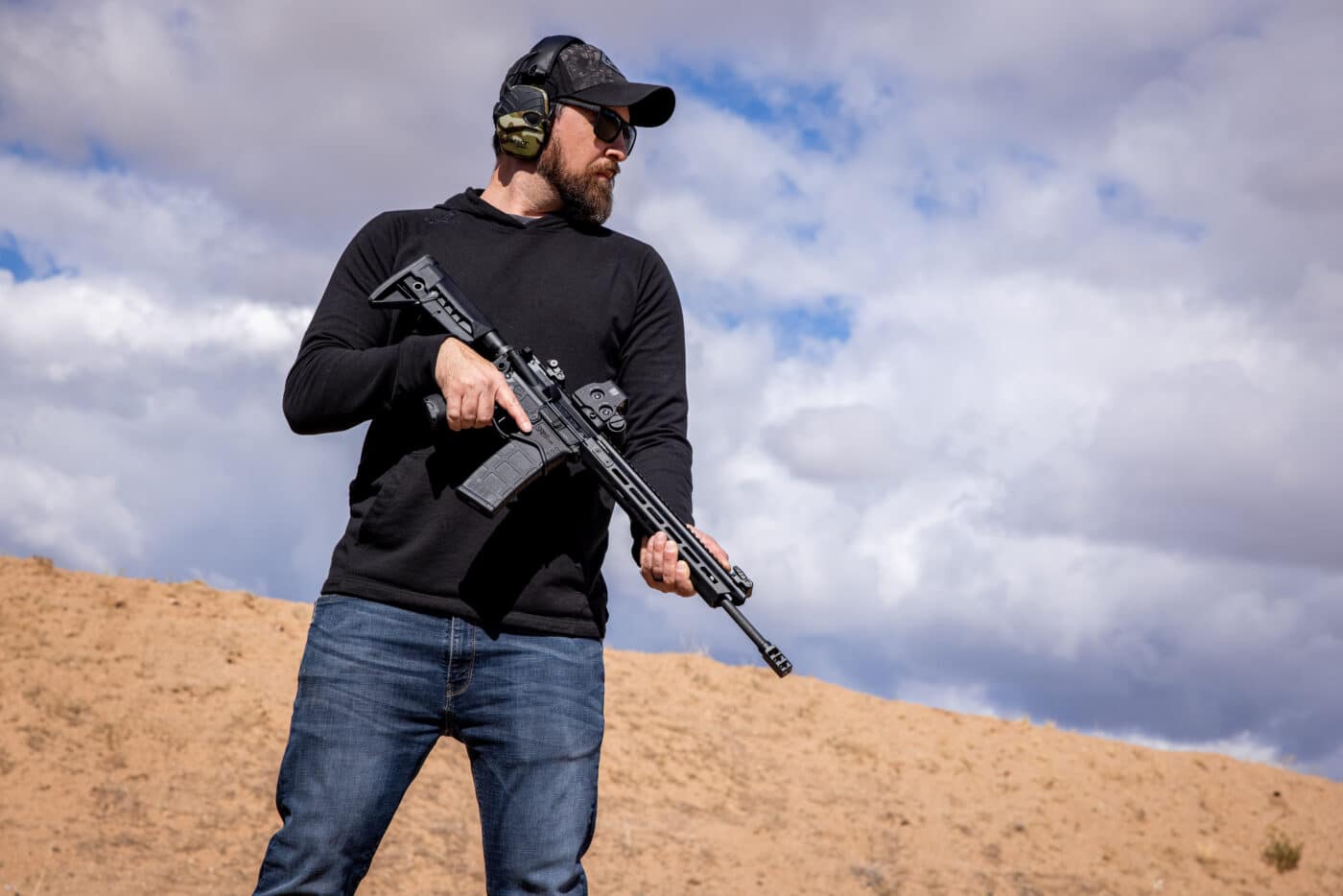 When it comes down to it, one of the primary reasons many of us build AR's, beyond the fun factor and all of the reasons mentioned above, is undoubtedly the perception of cost savings. I know that's been the case for me on more than a few builds. However, my perspective has changed quite a bit with experience and evaluating the time, effort, energy and true cost of the process as a whole.
I'm not just talking dollars and cents here, and I'm certainly not discouraging anyone from continuing to build their dream AR in their garage. I am still going to build AR's and continue to learn and grow in the art. But for me, it all came down to viewing that side of my firearms life as a fun hobby and pastime versus seeking out a superior, factory-built solution that I could genuinely rely on to be the best for home defense, training and overall fit and finish.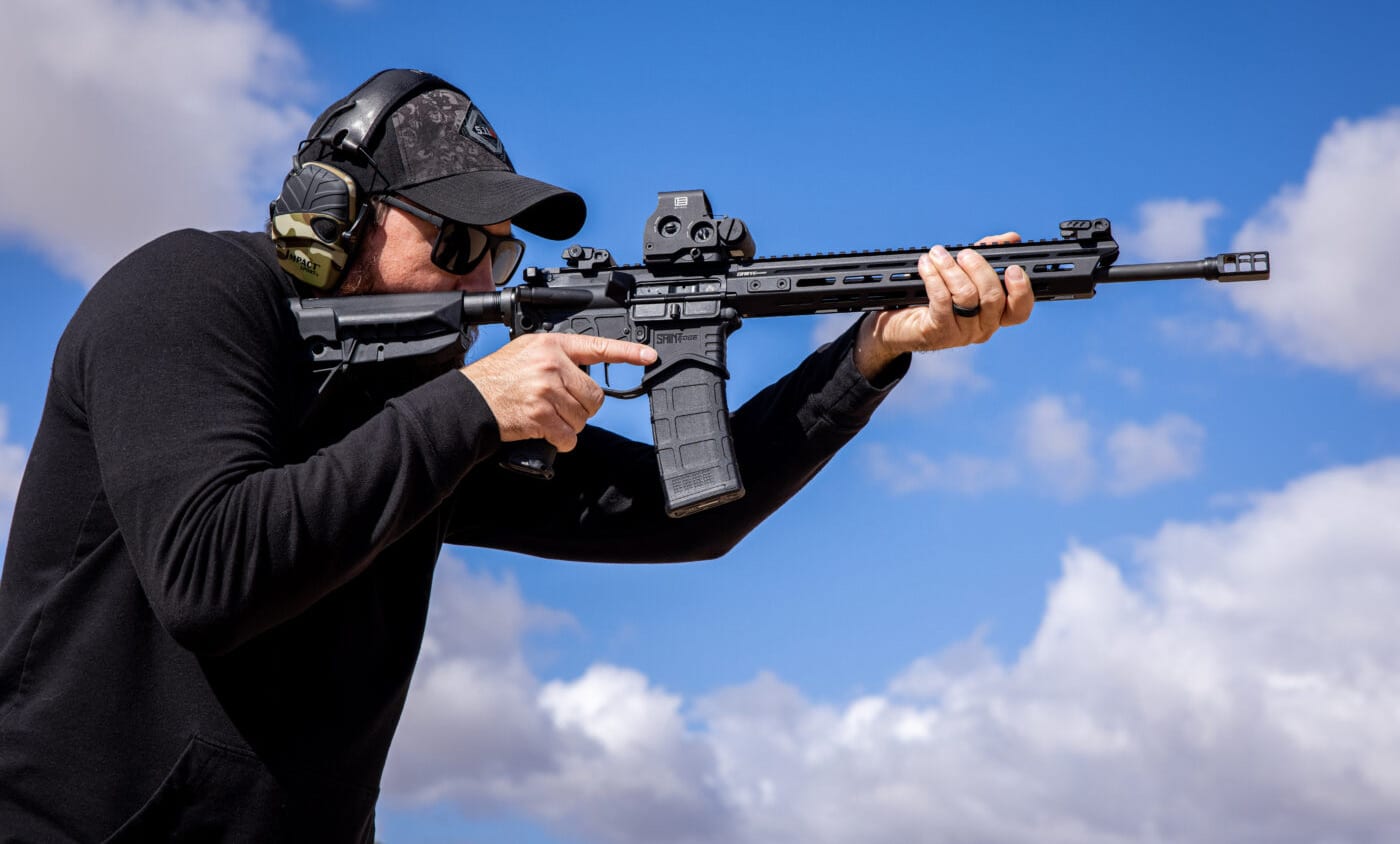 With how time-intensive the process of procuring and assembling my own ARs had been, and with a busy family and work life schedule, the cost in time spent is one big factor that had me looking for a superior production AR. This would be a firearm with all of the features I would want in it, as if I had assembled it myself — but only better.
Going deeper, the potential cost of a malfunction occurring at a critical moment, whether it be a home defense scenario, hunting or even just in a training scenario, was the other nagging consideration for me. I just haven't fully trusted even the best of my builds as much as I would have trusted the machining, engineering, assembly and reliability of a well-built, factory-produced AR. I found my superior solution when the Springfield Armory SAINT Edge 5.56mm hit my newsfeed.
Gaining My Edge
After reading a SAINT Edge review here on The Armory Life, it piqued my interest because it was touted as being the best-in-class AR within the SAINT line-up and that it featured premium match-grade components exactly in line with what I would buy piece-for-piece myself for a build.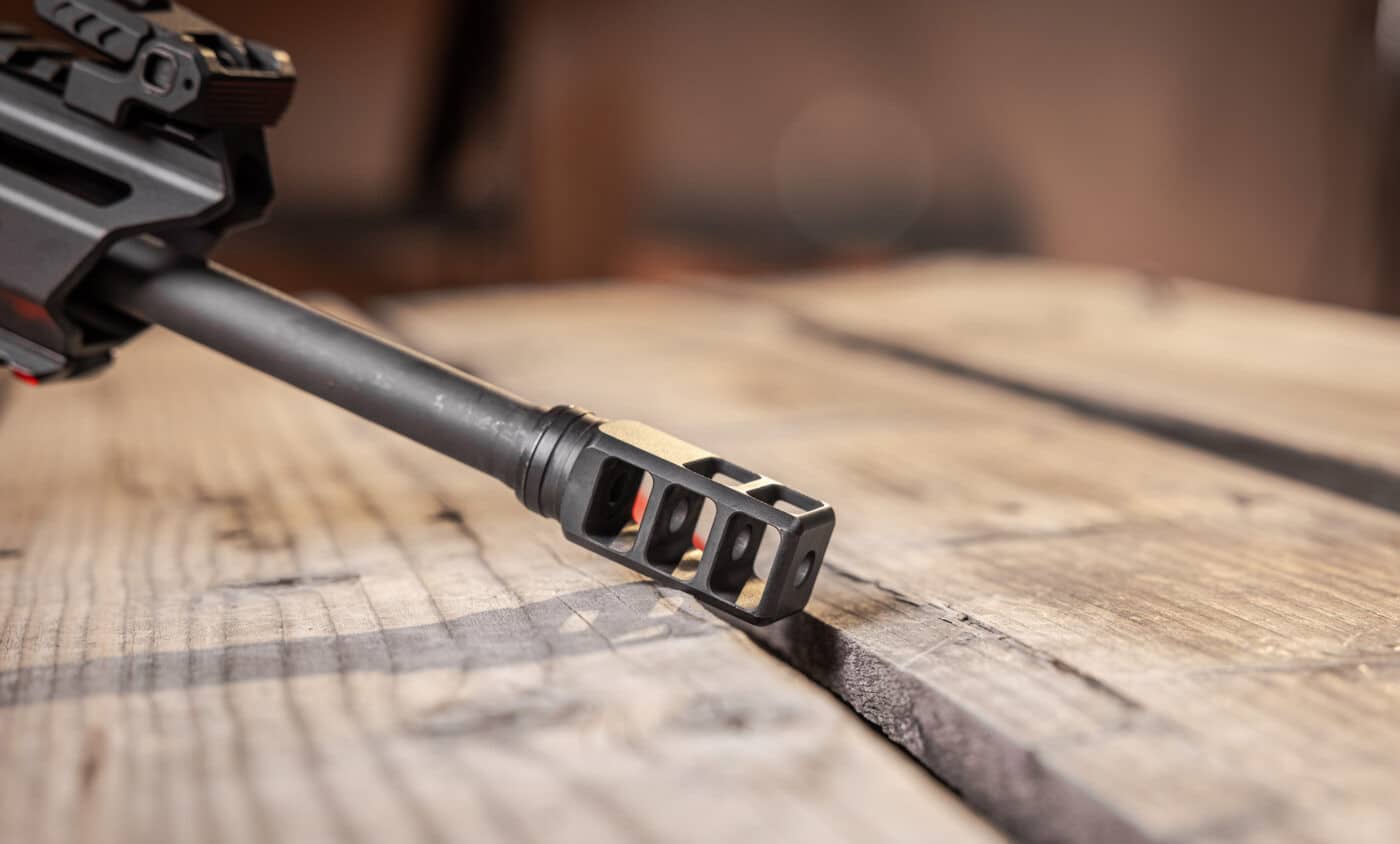 I had to get my hands on one and see if it lived up to the hype. To be honest, it had all of the components that I wanted. These were a lightweight profile barrel, free-floating handguard, modular match-grade flat single-stage trigger, low-profile adjustable gas block for tuning, high-pressure tested/magnetic particle inspected (HPT/MPI) bolt carrier group, ambi-safety, aggressive multi-port muzzle brake to help control recoil and stay on target, and a really nice mid-size charging handle.
At the heart of the gun is the billet lower with an ample flared magwell. This is something that has always aided me with quick reloads especially when wearing gloves. Within the lower receiver is the rifle's proprietary Accu-Tite Tension System (present in all SAINT firearms), which is essentially an adjustable set screw that removes play between the upper and lower receivers.
It all sounded amazing and gave me the confidence that such considerations had been addressed by a highly qualified team of engineers and production specialists with stringent quality control protocols, versus my lackluster scientific method of "eyeballing it" at the home gun bench. But the proof is always in the experience and execution, so I took my new rifle to the range to run it.
Rock Solid at the Range
First impressions mean a lot. When I took my new AR out of the rifle bag at the range, it drew a lot of attention from my buddies, all seasoned shooters, and some of which are highly skilled instructors with military and LEO backgrounds.
I was not surprised the Springfield rifle grabbed their attention. Just from a purely aesthetic perspective, there's no doubt in my mind that the SAINT Edge has one of the cleanest, sexiest looks around when it comes to the new class of ARs on the market. The multi-port brake and the angled handguard all look so exacting and so sharp, it definitely makes a statement.
Looks, however, don't mean jack when it comes to how an AR performs, and there was much interest and curiosity from the group to see how it ran. On my first trigger pull, I consciously took stock of the way the trigger performed, being very curious about the responsiveness and feel of the flat modular match-grade design. There was no creep, and the reset was so light and defined that it truly exceeded my expectations and exemplified what I think of when a brand classifies a component like the trigger as "match quality".
The secondary feeling I noticed immediately when firing the gun was how there was virtually zero muzzle rise. The multi-port brake definitely does its job steadying the barrel and mitigating rise, and it made my follow-up shots in rapid succession easy and smooth. During the first day I took the AR out for its maiden voyage, I put a few hundred rounds downrange and was loving how the gun performed during both basic close engagement distance drills as well as out at the 100-yard line.
Using my Eotech HWS Exp S3 holographic sight, I was able to acquire targets and ring steel, and then follow up with quick secondary hits over and over again. The most notable quality of it for me is that the rifle felt absolutely solid from the beginning of the day of shooting all the way through to the end. It just performed, and all the while it felt like a singular, precision mechanism working flawlessly and without give. I handed the SAINT over to my buddies to see if they felt the same, and the conclusion from the group of my respected peers was unanimously the same.
The Takeaway
So, you might be wondering how the Springfield Armory Saint Edge AR compares to my previous custom builds and other production ARs at its price point (which is an MSRP of just $1,350, by the way). It's absolutely hard to beat.
When considering the intent and purpose behind your next AR purchase or build project, I think it's important, if not absolutely crucial, to ask yourself what the rifle is going to be expected to do for you. If it's to defend the lives of those you love, serving as your go-to home defense platform, it would be wise to entrust that great responsibility to an AR like the SAINT Edge that operates reliably and gives you a degree of control that is going to be very exacting.
If the purpose is to learn, grow, and appreciate the inner workings of the firearm platform and Gucci-out a rifle build for the sake of creating another safe-pony to add to the old stable, then rock on.
If your thought is that you're going to save a few bucks and build the lowest cost AR you can for recreation or defense, I would ask yourself if you can afford not to have something reliable, enjoyable to shoot, and that won't cost you an arm and a leg further modifying it to make it work well or having to take it into a gunsmith to diagnose and correct the number of malfunctions, wiggles, jiggles, and all-around frustrating performance issues that can arise.
The AR world has something for everyone. I'm likely going to continue building guns because I love the craft. However, when it comes to my needs for home defense, ongoing intensive training and having a gun I would trust my life to in a critical situation, I am going to want to have an edge by having this rifle at my side.
Editor's Note: Please be sure to check out The Armory Life Forum, where you can comment about our daily articles, as well as just talk guns and gear. Click the "Go To Forum Thread" link below to jump in and discuss this article and much more!
Join the Discussion
Featured in this video
Continue Reading
Did you enjoy this video?
76