Jim Cirillo was probably the last real gunfighter in America. Without a doubt the combat arms fellas in our military are gunfighters, but they ply their trade overseas. Jim did it at home, in the grim streets of New York city. He was a member of the city's Stake Out Squad, a unit which was involved in over 250 shootouts. He later became a writer and firearms instructor. He published several books including "Guns, Bullets, and Gunfights".
This book is a practical shooting manual for police and civilian shooters. It does exactly as the title says and advises on guns, bullets, and gunfights. This book is quite old, and a lot of things have changed since Jim wrote it. Some of the advice on weapon and bullet selection is a bit outdated. This isn't a knock, but this was written at a time where a chapter was dedicated to asking if hollow points are good enough for defensive use.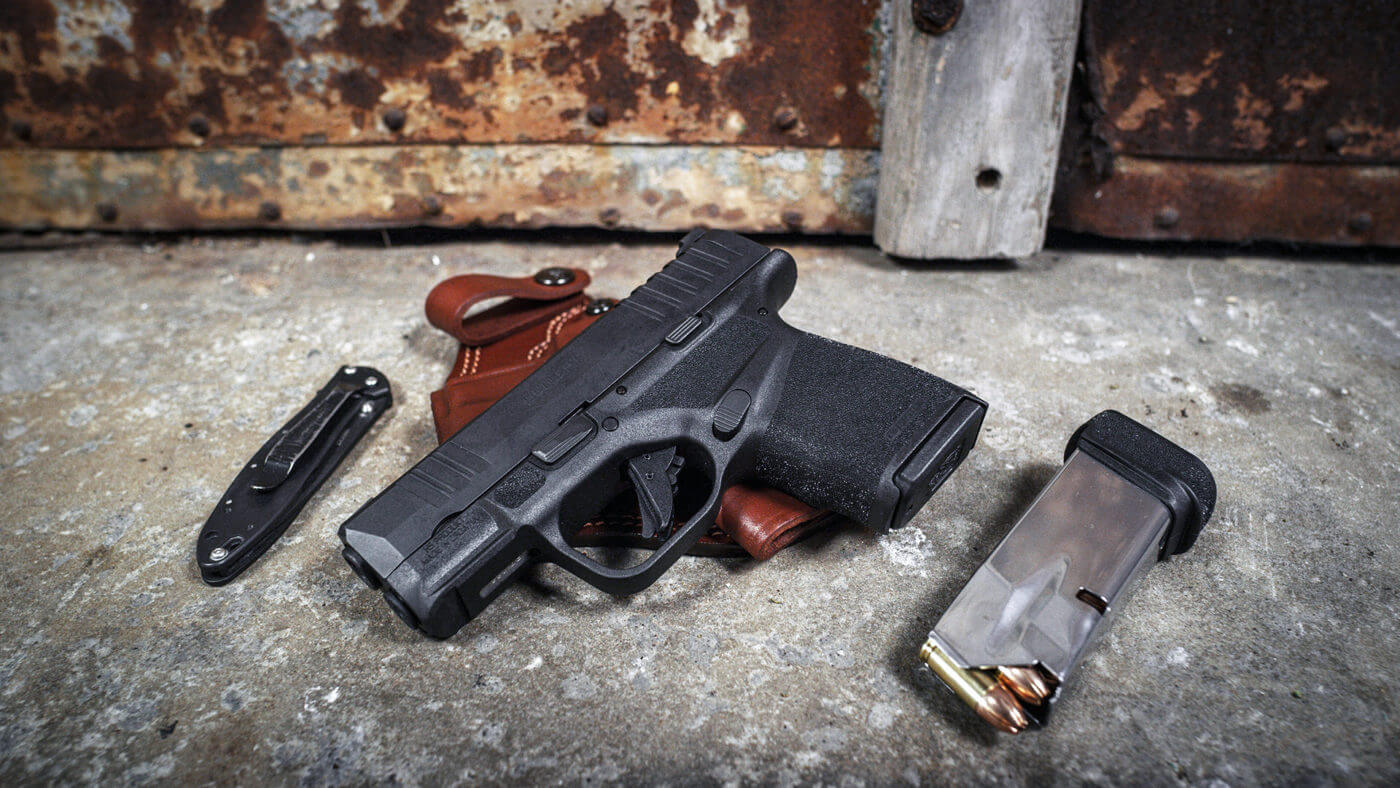 A lot of the weapon selection focuses on full-sized revolvers. There is even a bit about 9mm being marginal and to stick with a 40 SW. As we know ammo has changed a lot over the last few years and 9mm is quickly becoming the chosen caliber for police because bullet technology is making it more effective. So take all that with a grain of salt. As you can see in my video, I'm running some of his tactics with a 9mm micro-sized Hellcat from Springfield Armory.
The Gunfights
Where the real meat of the book for the modern self-defense student is in the training portion, or "gunfighting" portion of the book. In the beginning of chapter seven Jim says it best: "They never told me in the academy that the targets were going to jump and move all over the place."
Some things Jim wrote about then are commonly accepted now. This includes the use of cover and using your strong hand to shoot around weak side cover. This technique involved a canting of your gun and became known as the Cirillo cant. This technique is very stable and greatly limits your exposure from cover. Cirillo also teaches a technique he called Hammerhead Sharking, but we all know it as "slicing the pie."
Additionally, he teaches what would later become known as "close retention firing" for extreme close quarter's shooters. There is also an interesting technique he uses for close quarters called the "weapon silhouette technique." This technique uses the silhouette of your pistol as your point of aim. It's not point shooting or instinctive shooting as you are using a sighting system, that system just happens to be the entire slide of your handgun. With a pistol like the Hellcat, you could use this technique for extreme close-range shots, and then use the excellent U-Dot sights for ranges beyond that where you need more precision.
I tried it out and it's very fast, allows to keep your eyes opened to other threats and makes it easy to transition. Also, it's an accurate means to put lead on target at close range. Jim does say when time, distance or cover allows you to use your sights you should, but remarks sometimes you need to shoot as quickly as you can.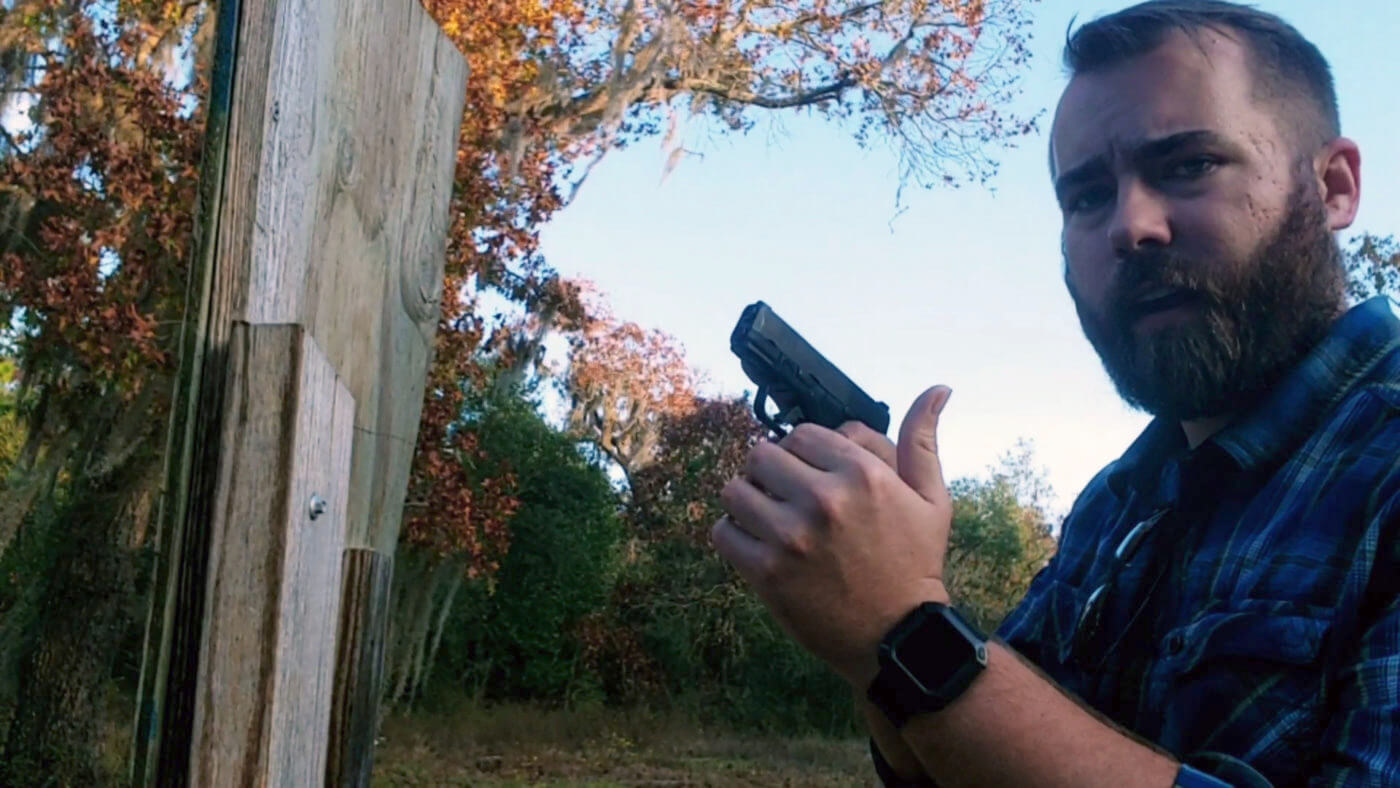 The Role of Stress
Near the end of the book, Jim talks about stress and how finding ways to add stress to your training can be valuable. He mentions how shooting in competition can be stressful and allows you to build your shooting skills under stress. He also cautions that if the competition is silly and more fantasy- than reality-based that he wouldn't attend so he didn't build bad habits. He also mentioned during the competition to focus not on your final score, but on your performance as if it were a real gunfight.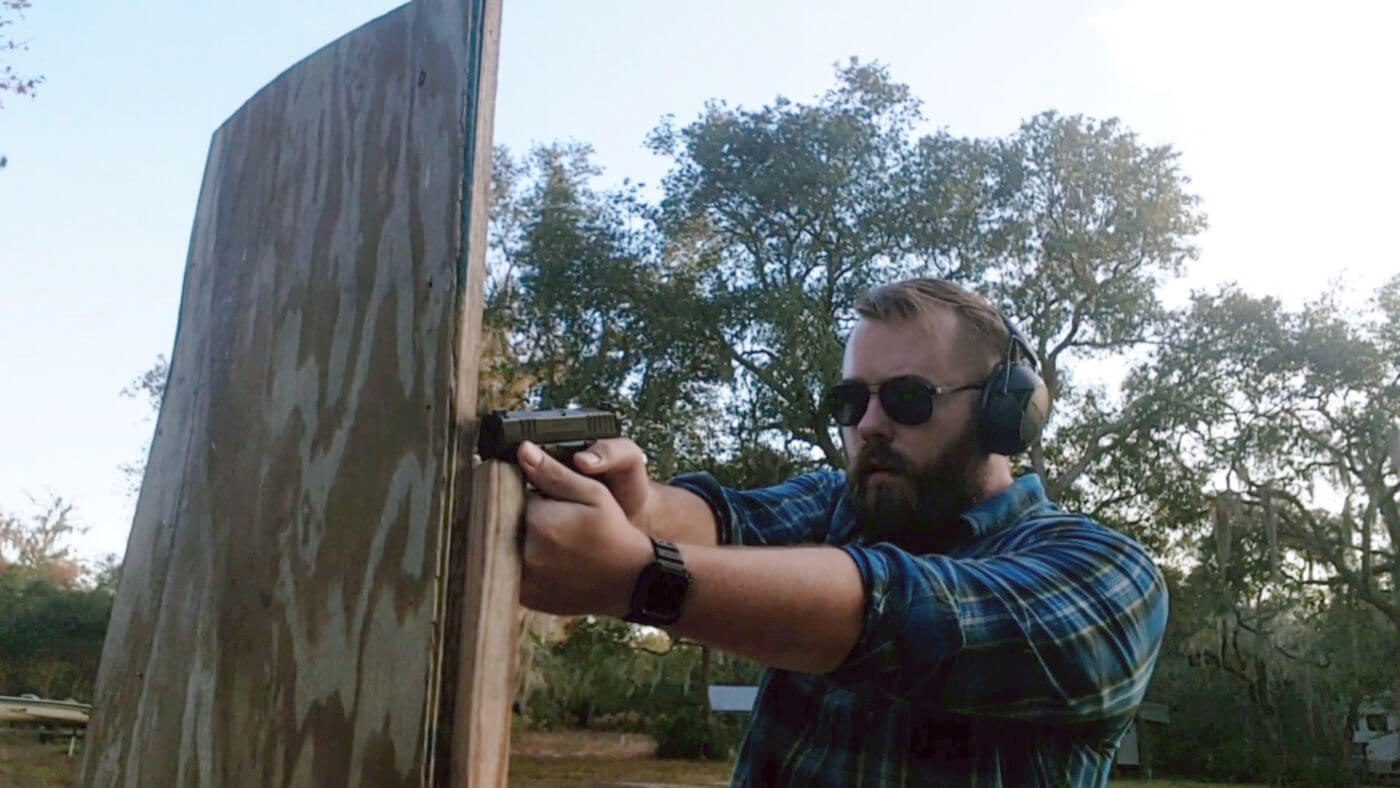 In one story he remarks he couldn't understand how he downed three bad guys when he was so full of fear. He realizes he reverted back to his training and I can certainly relate. I came to the same realization in Afghanistan after reacting to contact. I did so automatically because it was drilled into me through training. Stress-filled training.
He also uses a number of stories to drive his point home. These stories are fascinating, at times funny and sometimes morbid, but always worth reading.
Without a doubt, some of the book is a bit out of date, but it's still a very valuable read. You get firsthand accounts of a man who has been there and done that, often with a pistol. It's never braggadocious, as Jim is quite humble. It is real and raw and filled with a mix of wisdom and that often hard-to-find common sense. Give it a read and let us know what you think.
Editor's Note: Please be sure to check out the new The Armory Life Forum, where you can comment about our daily articles, as well as just talk guns and gear. Click the "Go To Forum Thread" link below to jump in!
Join the Discussion
Featured in this video
Continue Reading
Did you enjoy this video?
31