One of the really cool things about the 1911 pistol is the ease of customization. There's plethora of different custom parts for the 1911-style pistols to fit just about everyone's taste. But, when I picked up the Springfield Armory Ronin 1911 in .45 ACP (you can see my Ronin review here), the only thing I wanted to change was the front sight, grips and maybe add an enlarged and extended magwell.
To be honest, what you get out of the box with this pistol for an MSRP of just $849 (to find out GunSpot's take on a "cheap" 1911, click here) is amazing. It has forged parts for strength as well as ton of "custom-grade" features.
As a result, I was very happy with the pistol as it was. But, I love to tinker with my guns, and the affordable price of the pistol made customizing the Ronin a real option.
The Details
Well, if you are weak like I am, all good plans come to an abrupt end when options are put in front of you. While I had a pretty austere plan for customization of the Ronin at the beginning, I can't leave things well enough alone when I'm left to my own devices.
I sent my Ronin to uber gunsmith John Harrison in Kennesaw, Georgia. Upon receiving my pistol, John immediately complimented the fit and finish on the Ronin, and mentioned how tightly fit and how well it was put together. So, clearly, I could take a very light touch to it with this process.
However, John mentioned he had customized one of these for another customer, and my curiosity got the best of me. Before it was all over, I had him customize my Ronin above and beyond what I initially thought I wanted.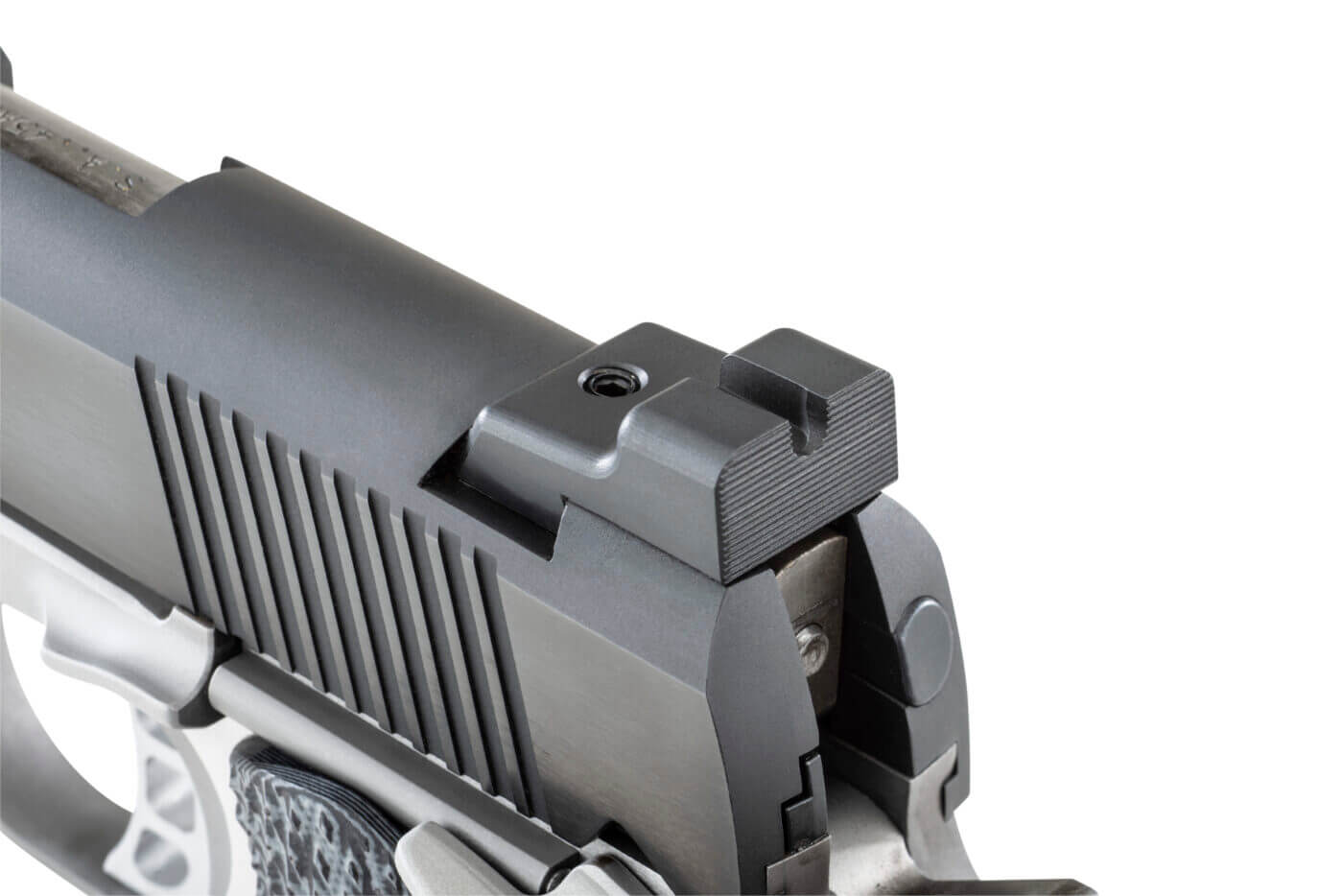 John replaced the rear and front sights, the ignition system, slide stop, trigger, thumb safety and magazine catch. Because they needed to be? No. I'm frankly just a customization junkie. Heck, even John said the pistol didn't really need all those parts, but it would be a very nice custom touch!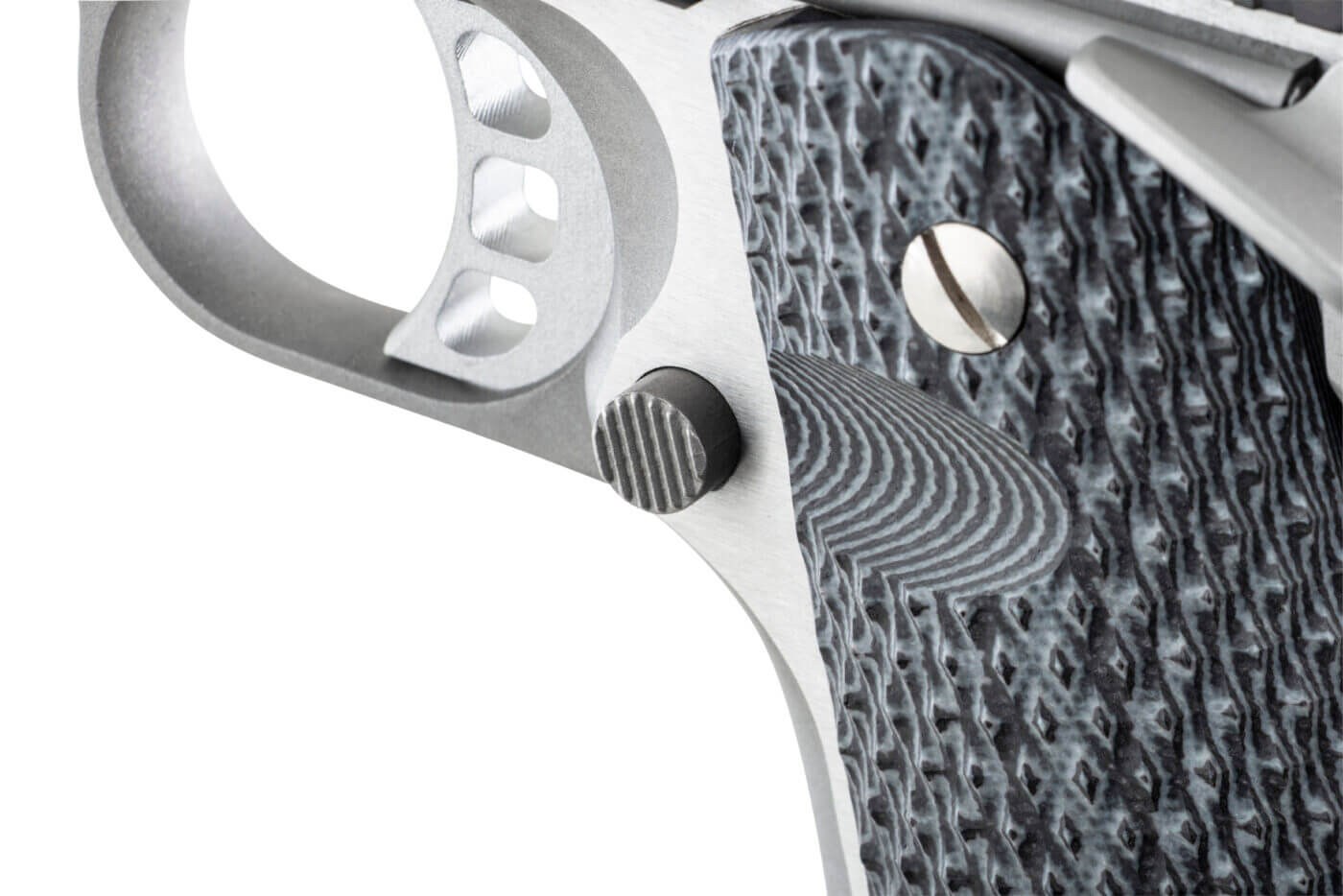 John also fit a Smith & Alexander stainless, flat, uncheckered magwell. I picked this because I didn't want a checkered magwell because at this time and was not sure what texture or treatment I wanted on my front strap. So for the time being, I chose to leave it alone and decide on a texture for both in the future.
Hands-On
When I got the pistol back from John, I decided to do the simplest thing myself — changing the grips. I replaced the wood grips with Mil-Tac G10 Diamond Grips.
Another change I made was the grip screws and grip screw bushings. I decided to use Wilson Combat Factory Plus stainless-steel, standard-size grip bushings and stainless-steel standard slotted grip screws.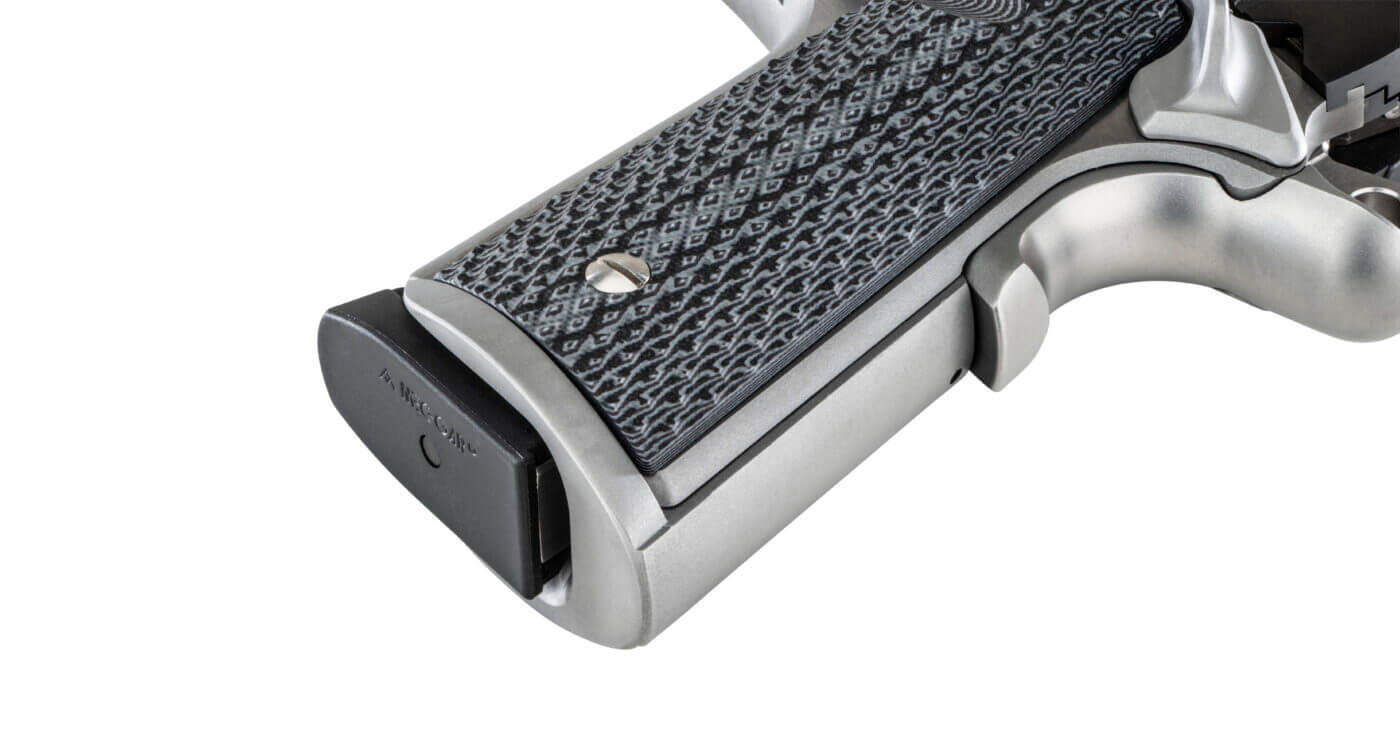 I know a lot of people like either Torx or Hex head grips screws, and they are very nice, but I can find a flat head screwdriver pretty much anywhere. Hex or Torx are a totally different story.
The Ronin started as a superb out of the box 1911 pistol. After John got through with it, it became even more of a work of art. No, it doesn't look that much different to the naked eye, but a closer look reveals the subtle but impressive changes.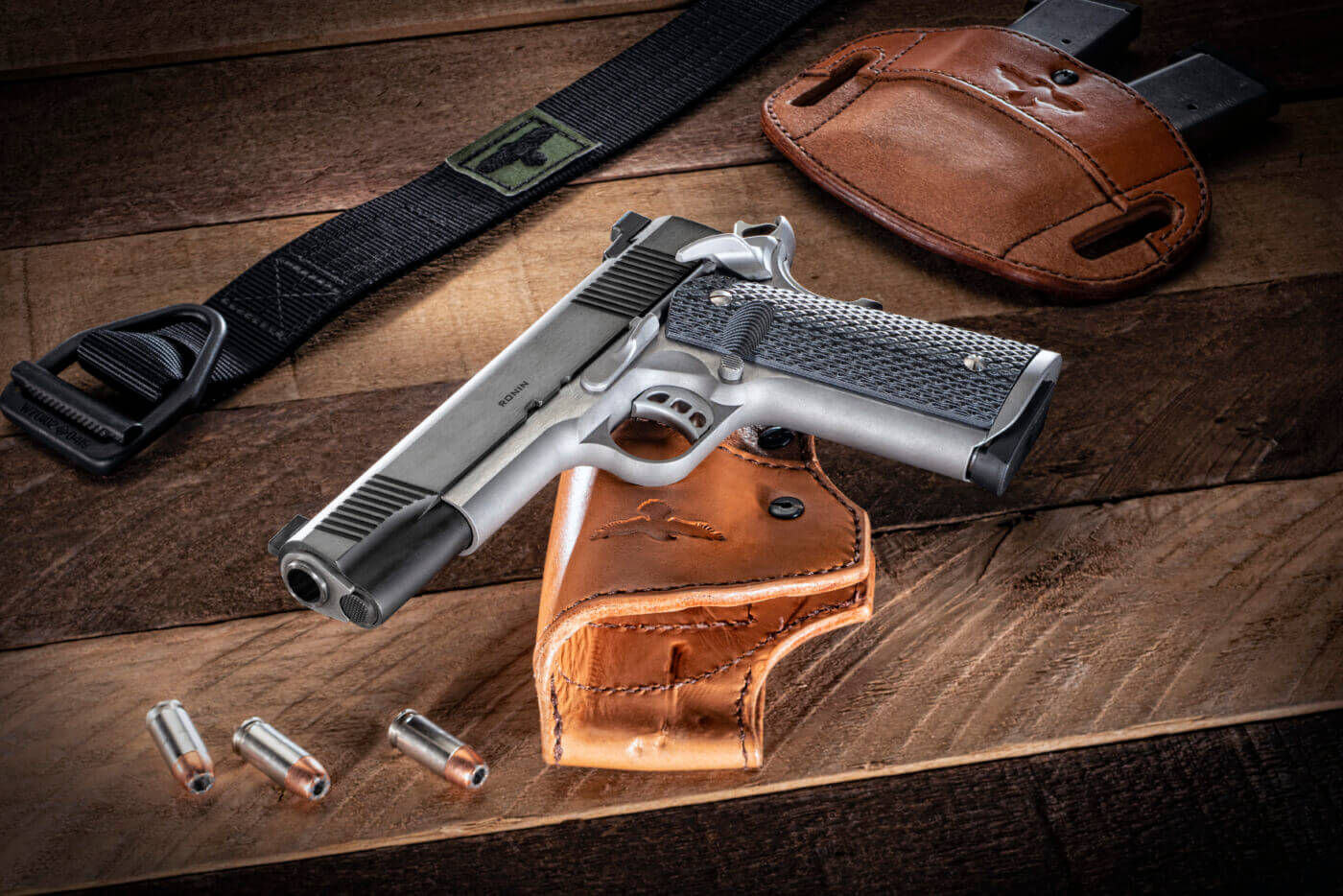 Remember, this is the beauty of the 1911 platform; you take a great platform like the Springfield Armory Ronin and you can make it your own by customizing it with great parts like Harrison Custom's.
Now, on to my next project …
Editor's Note: Please be sure to check out The Armory Life Forum, where you can comment about our daily articles, as well as just talk guns and gear. Click the "Go To Forum Thread" link below to jump in and discuss this article and much more!
Join the Discussion
Featured in this video
Continue Reading
Did you enjoy this video?
58