Everybody is always out looking for a deal. A way to save some money. But there are some things you should not cut corners on, and one of those is a firearm. Whether for plinking or self-defense, purchasing a quality firearm is a must if you are going to take the dive.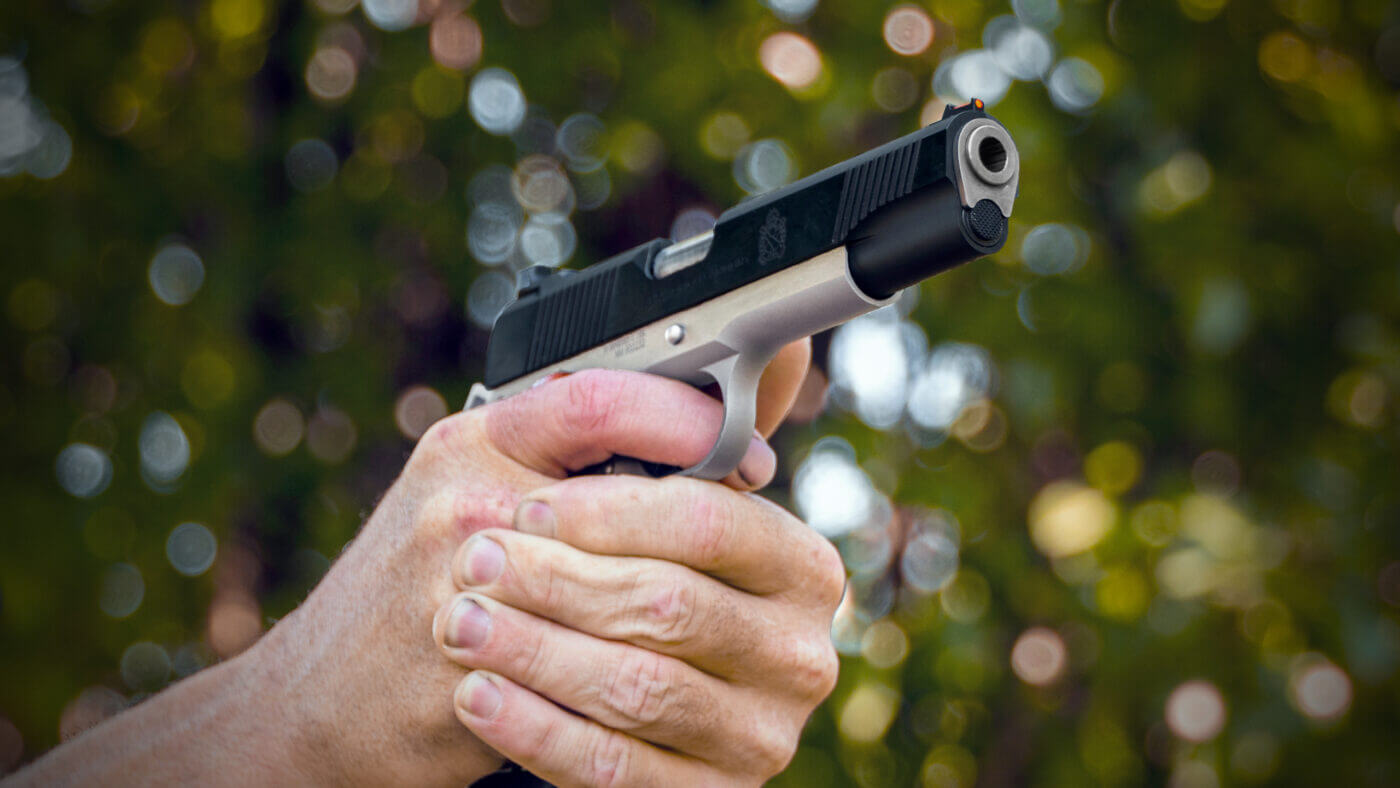 But, are there options out there that combine an affordable offering with nice features and exceptional quality? Sound a little bit too much like a "unicorn" to you? Recently, we might have just found one of those.
That pistol was a Ronin 1911 5" pistol chambered in 9mm. I was super excited to get this in. I have shot 1911's but, to be honest, I have never fired a 1911 that was chambered in 9mm. In addition to the 9mm chambering, the pistol is also offered in .45 and 10mm versions. It is also offered in a lightweight 4.25" version in 9mm or .45.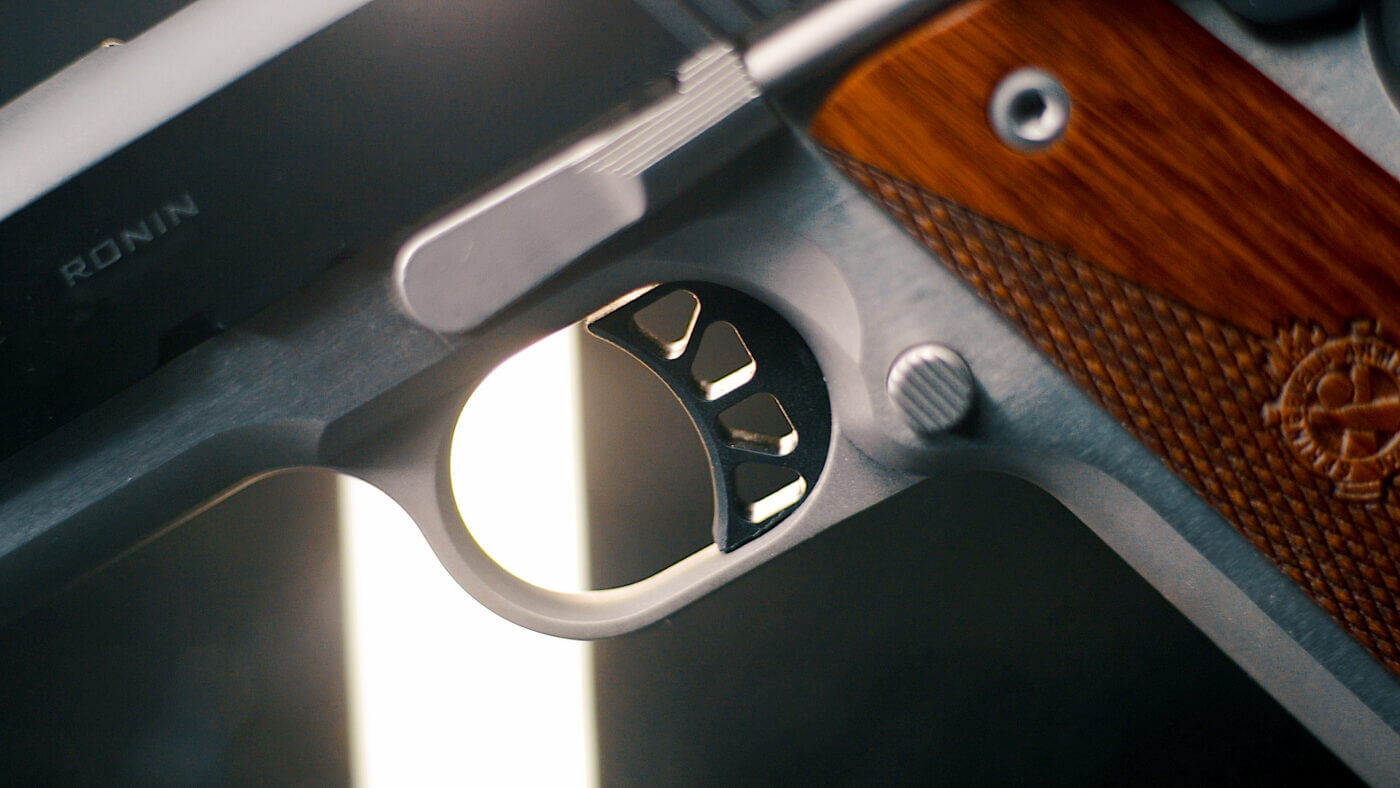 My first impression when unboxing it was that Springfield Armory didn't cut corners on this 1911. The Ronin has several great features. It has rear and front slide serrations, checkered laminate wood grips, a match grade barrel and a fiber optic front sight. So, it should be expensive, right?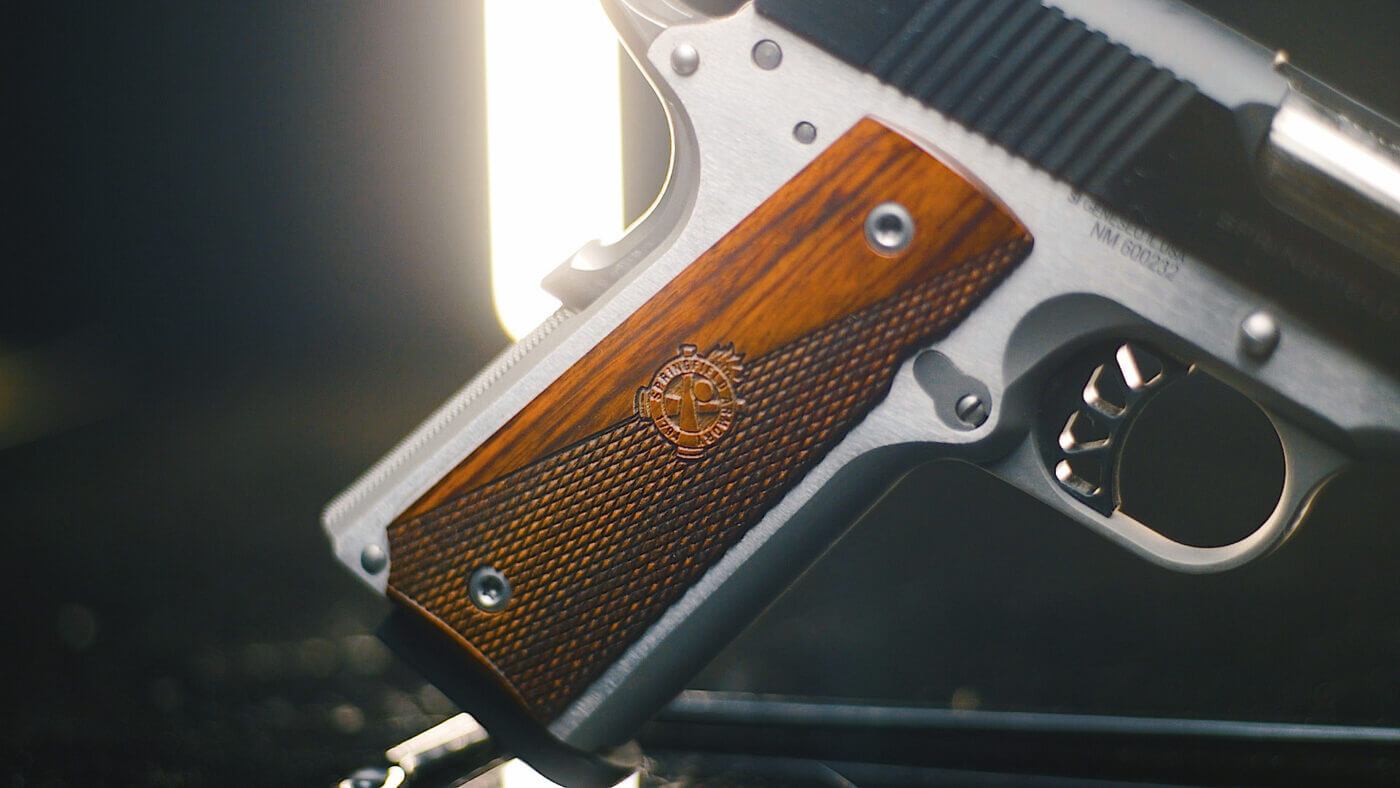 Hands-On
First up, let's talk about the price of the Ronin. The MSRP on this pistol is $849, and I've seen some for sale as low as $750. Despite this price, the build quality of this pistol is solid. All of the controls are very responsive and positive. The mag release shoots the empty magazine out and the thumb safety has a very definitive "snap" when it's turned on and off. The one thing that I wish the Ronin had was some checkering on the front of the grip, similar to the back. That is obviously no deal-breaker, particularly at this price point, but it'd be nice and something to tie together the design.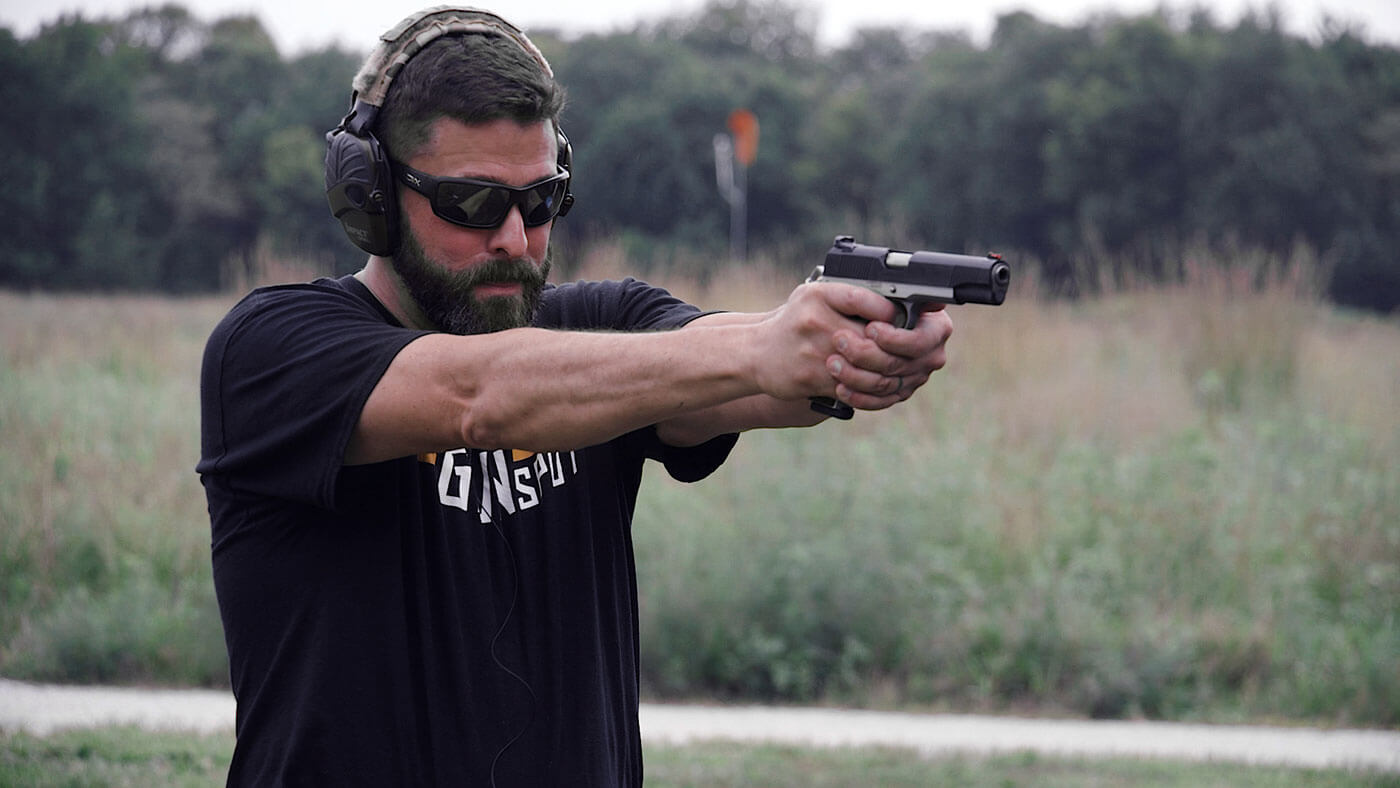 This 1911 is a very sharp looking gun. The two-tone finish — stainless steel frame with hot salt blued carbon steel slide — with the warm wood grips is a fantastic look. When it comes to the design, something I am super appreciative of is that Springfield Armory kept their branding on the gun to a minimum. What I mean is all the engravings are small, clean and hardly noticeable. To me it feels like they just wanted to make a good looking, great performing gun that a hard-working American can afford on their salary.
Remember that price I mentioned? Even if this were a mediocre 1911, that would be a great price. Add in all the upgrades and enhancements this pistol has, and this price is amazing. On top of that, the pistol features a forged slide and frame for incredible strength and durability. Guns costing more than this one often come with cast frames and cheaper components.
I expected an all-steel 9mm 1911 to be accurate with very minimal recoil, and we weren't disappointed when we got it on the range. If you were looking for a gun that a first-time shooter could shoot without being scared of the recoil, this one would be perfect. The trigger on the pistol was very light, but if you practice basic gun safety rules it will be just fine.
Conclusion
Perhaps the biggest stride the Ronin has made is what I mentioned before — its price point. I honestly don't know of another 1911 out there that feels this good, looks this great and can be found online for around $750.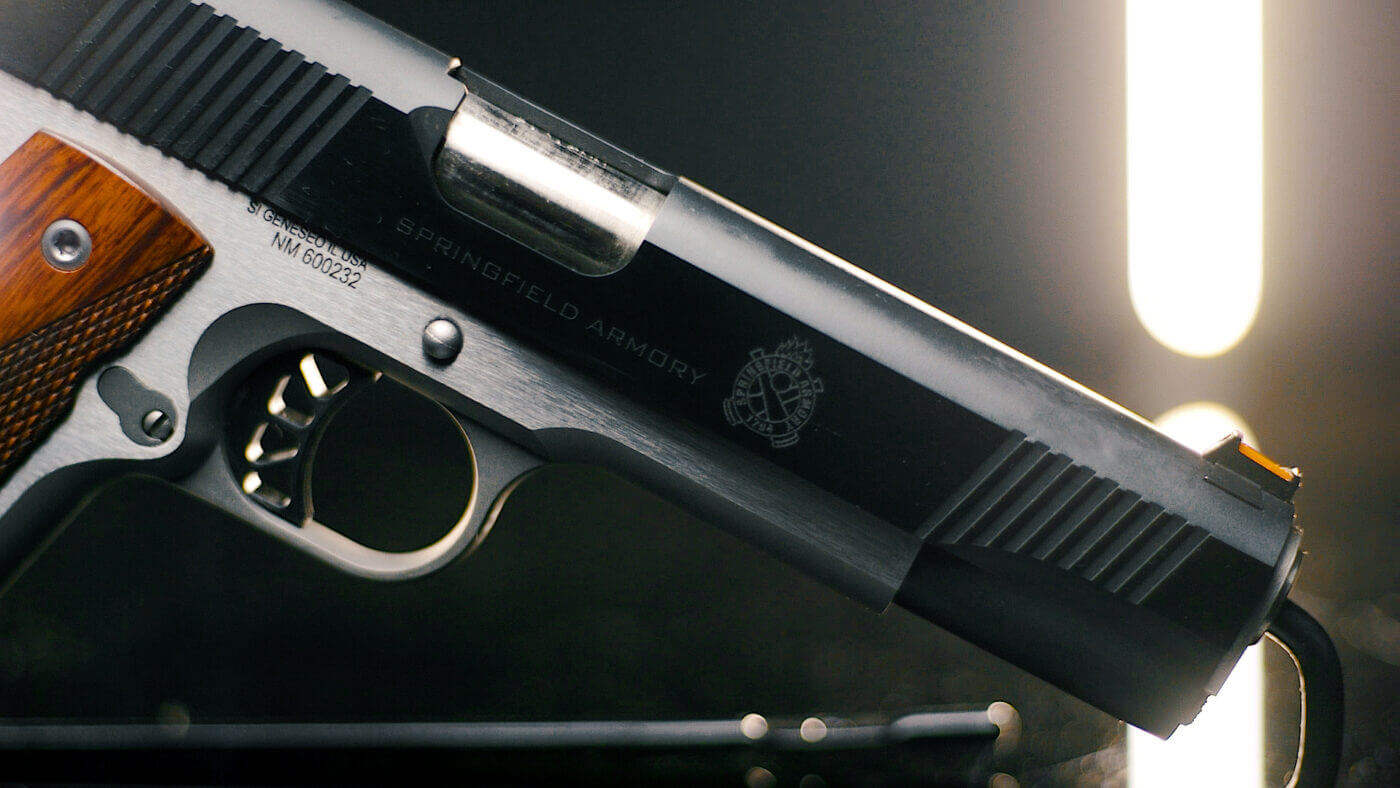 If there is one out there, I would be interested in seeing it, but so far I have not found one like this. If you are looking for a budget 1911 that still delivers on quality and a beautiful aesthetic, I would highly recommend you give some thought to the Ronin 1911 line-up from Springfield Armory.
Editor's Note: Be sure to check out The Armory Life Forum, where you can comment about our daily articles, as well as just talk guns and gear. Click the "Go To Forum Thread" link below to jump in!
Join the Discussion
Featured in this video
Continue Reading
Did you enjoy this video?
87