Is BLK the New Black?
December 16th, 2019
3 minute read
As the Springfield Armory SAINT line continues to grow, more and more shooters are looking for compact solutions for hunting, defense and recreational shooting. This is where the SAINT Victor Pistol in .300 BLK enters the picture. For black gun enthusiasts who want capable power in a small package, a .300 BLK pistol could be exactly what the doctor ordered.
Regarding the Victor Pistol, what we want to discuss is what happens when the rubber meets the road, or better yet when the brass hits the chamber. How does this powerful pistol perform?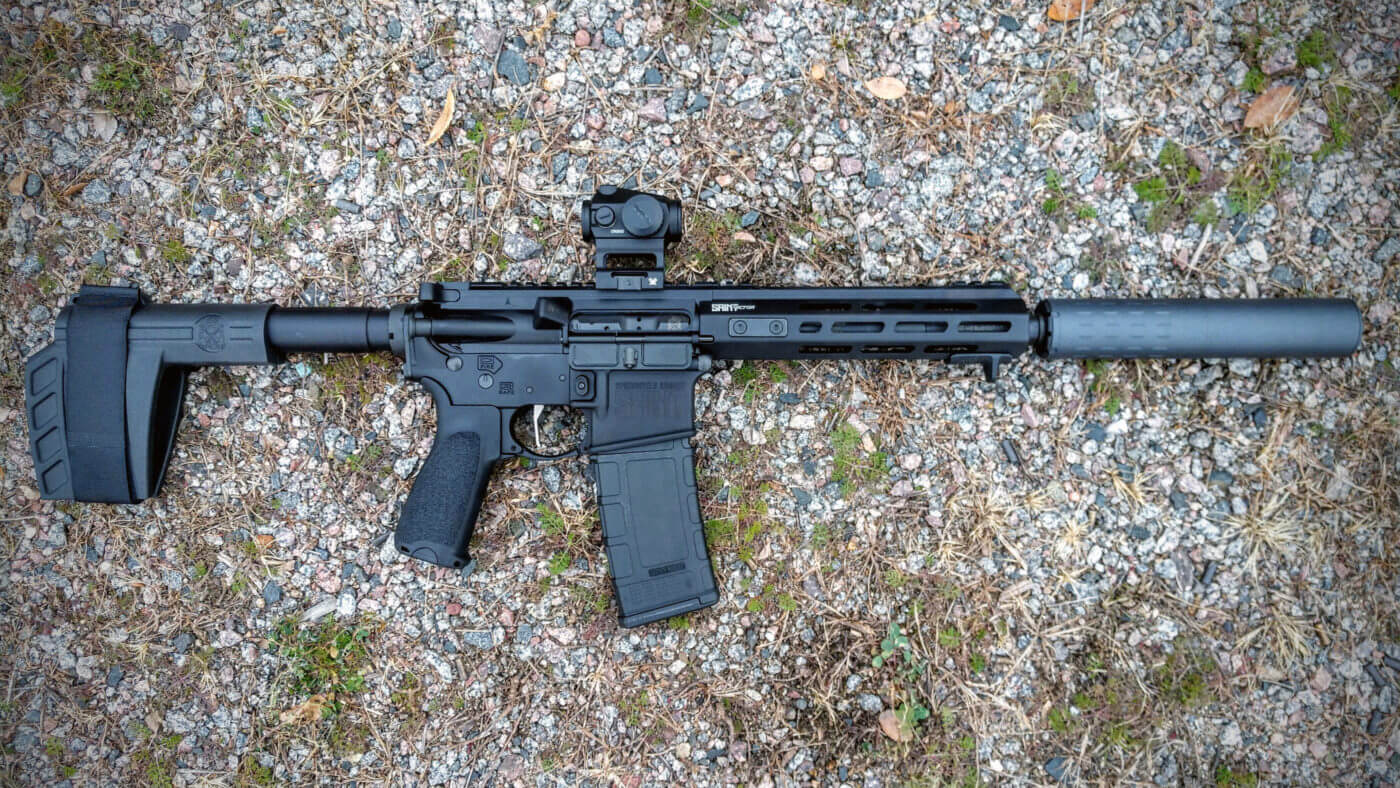 Tangible Benefits
After getting some trigger time behind the Springfield Armory SAINT Victor pistol, I began to notice quite a few things. For one, the upper and lower receiver mate together very crisply and tightly as a result of the Accu-Tite™ Tension System (click here to see a piece about tuning this system on your SAINT). This not only ensures rock-solid reliability, but it also handles like the premium product that it is. No errant slop or play between your upper and lower.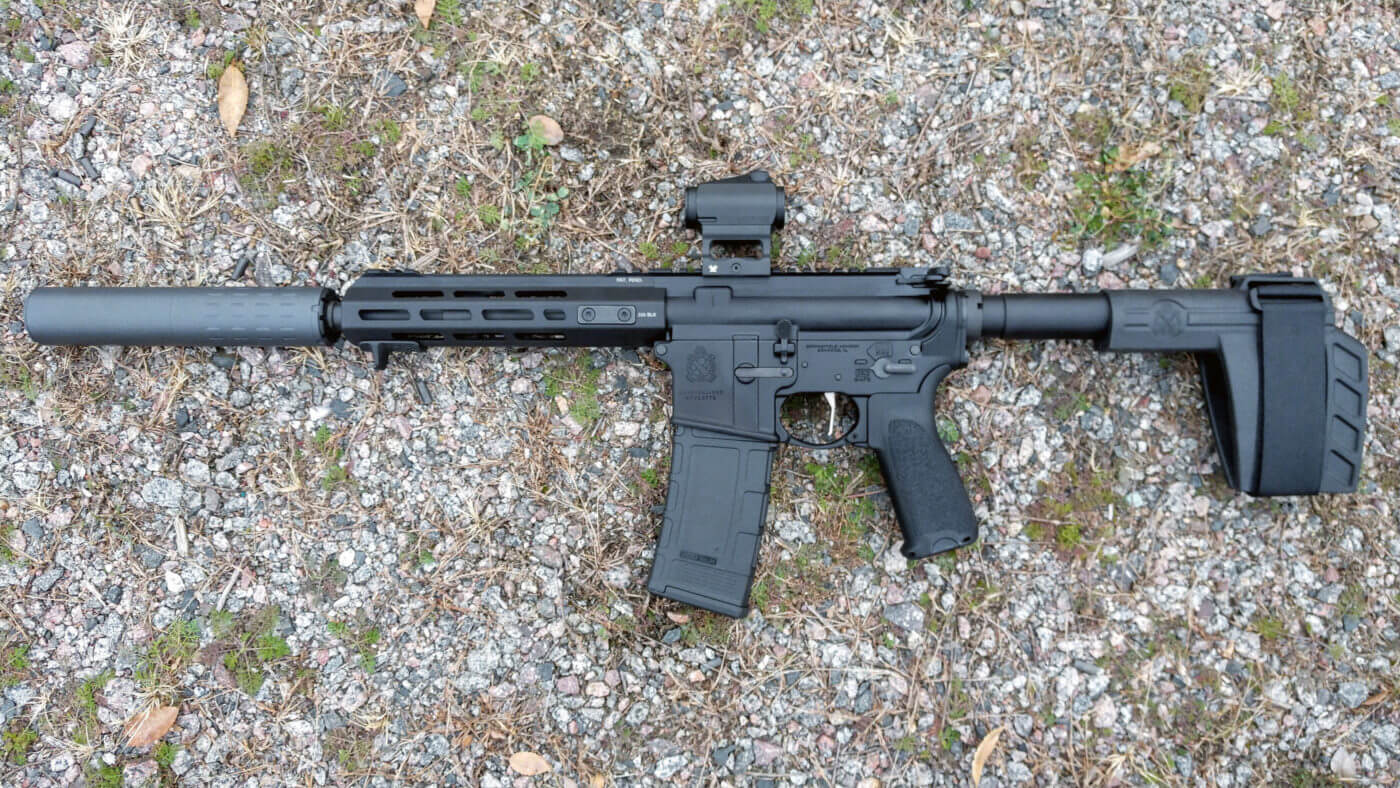 Another element shooters will notice is the smooth free-float forend. The M-Lok compatible forend notably stops short of the flash suppressor, permitting users to change their muzzle device to a different device such as a muzzle brake or suppressor. With the dimensional footprint of a compact pistol yet the availability to be easily suppressed, you can create a low-recoiling, quiet firearm.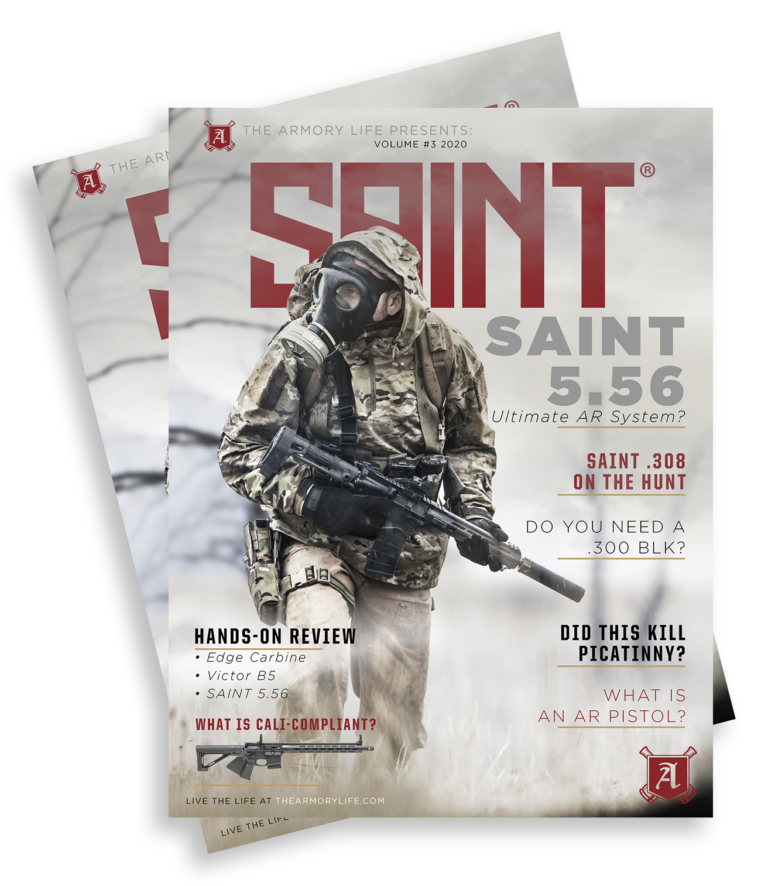 The pistol also boasts a nickel boron (NiB) coated single-stage flat trigger. This trigger not only breaks more cleanly for improved accuracy and more consistent shooting, but it instills more confidence in the shooter versus a run-of-the-mill Mil-Spec trigger. That peace of mind is something tremendously valuable to a lot of shooters.
Speaking of pulling the trigger, all of the comfort and confidence in the world is for naught if you cannot engage targets at distance and hit what you are aiming at, right? Well, the Springfield Armory SAINT Victor Pistol is not lacking at all in regards to accuracy. A realistic metric for accuracy would be its performance around 100 yards; potentially while shooting off-hand. This is exactly what I tested.
The accuracy I achieved while using a Vortex Crossfire 2 MOA red dot was nearly identical to my dot size (which was the limiting factor). I was getting 3" – 4" groups off-hand at 100 yards. A more seasoned or proficient shooter might accomplish even more impressive results than I did. Those groups shrunk down to nearly 2″ when it was fired from bags on a bench.
Conclusion
As a whole, the Springfield Armory SAINT Victor .300 BLK Pistol delivers a lot of value. The firearm is as accurate as the man or woman holding it, and it has premium components meticulously hand-picked by Springfield Armory to push itself a tier above the competition.
Due to an ATF ruling regarding the configuration of pistols with stabilizing braces, these firearms can be subject to NFA (National Firearms Act) regulations as short-barreled firearms. It is the buyer's responsibility to comply with all rules, restrictions and/or laws determined by your city or state. Please ensure you are up-to-date on all current laws.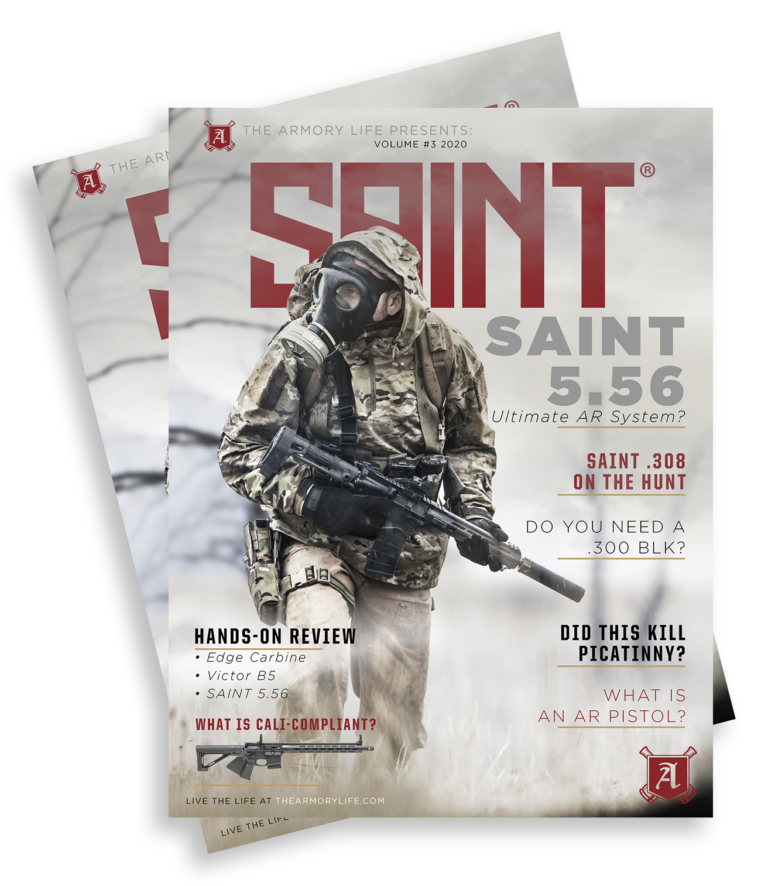 Join the Discussion
Featured in this article
Continue Reading
Did you enjoy this article?
71