On the Hunt with the Victor .308
February 19th, 2020
5 minute read
While semi-automatic rifles are often unfairly demonized, we know that rifles like the SAINT series are versatile, easily accessorized, and suitable for a wide variety of recreational, sport shooting and professional applications. While AR-pattern rifles were quickly embraced in the varmint shooting world for their accuracy and performance, the range of chamberings now available has given these rifles a new role with hunters for larger-sized game as well.
It's no secret that the AR platform is one of the most popular firearms in the United States, with numerous manufacturers making their own version of the design. Springfield Armory's SAINT was introduced in 2016, and in a few short years has moved onto the scene in a big way. Springfield might not be the first to the AR party, but it certainly redefined the discussion. The SAINT line features a range of offerings that give you a ton of features for a great price, and even includes a .308 Win. version in the Victor line.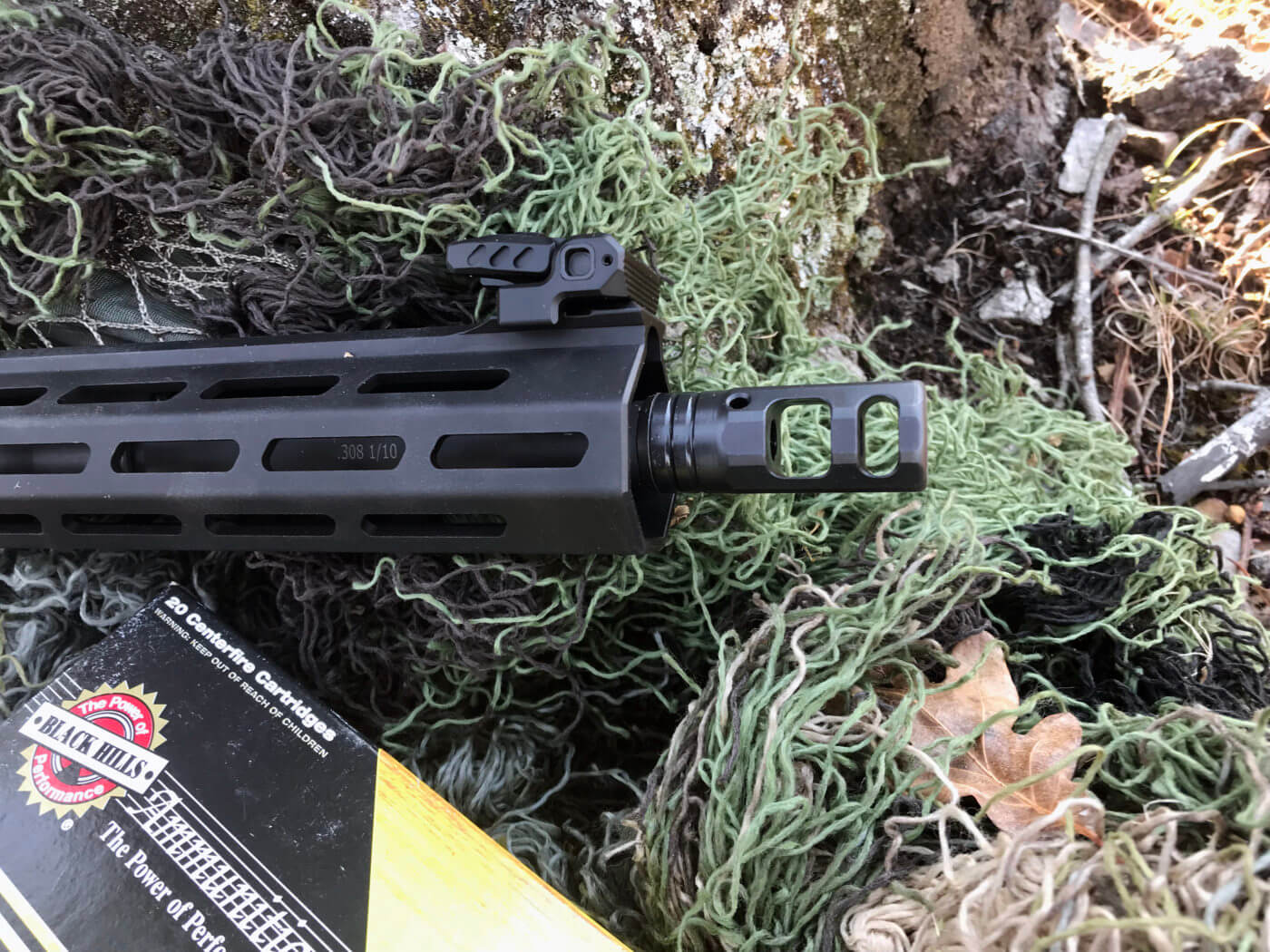 Heavy-Hitter
If you know how to run an AR, you'll know how to run the Victor .308. All the familiar controls are there where you expect them. One important fact about the rifle is its weight of 7.8 lbs., which is lighter than many comparable rifles in this category. The Victor .308 features a 16″ 1:10 RH twist lightweight chrome-moly-vanadium barrel with Melonite finish inside and out. An effective proprietary muzzle brake tops off the threaded muzzle. The bolt carrier group is also Melonite finished. A 15″ M-Lok free-float handguard surrounds the barrel and covers a mid-length gas system. Flip-up sights are included as well.
The rifle features the traditional direct gas impingement system, but Springfield Armory has provided an adjustable gas block for tuning the rifle to specific loads as needed. Springfield Armory also includes their own in-house single-stage polished nickel-boron-coated flat blade trigger with the SAINT Victor. My rifle's trigger broke at 5 lbs. of pressure. A Bravo Company pistol grip and adjustable buttstock round out the SAINT Victor's aesthetics. And you get all of this for an MSRP of $1,399.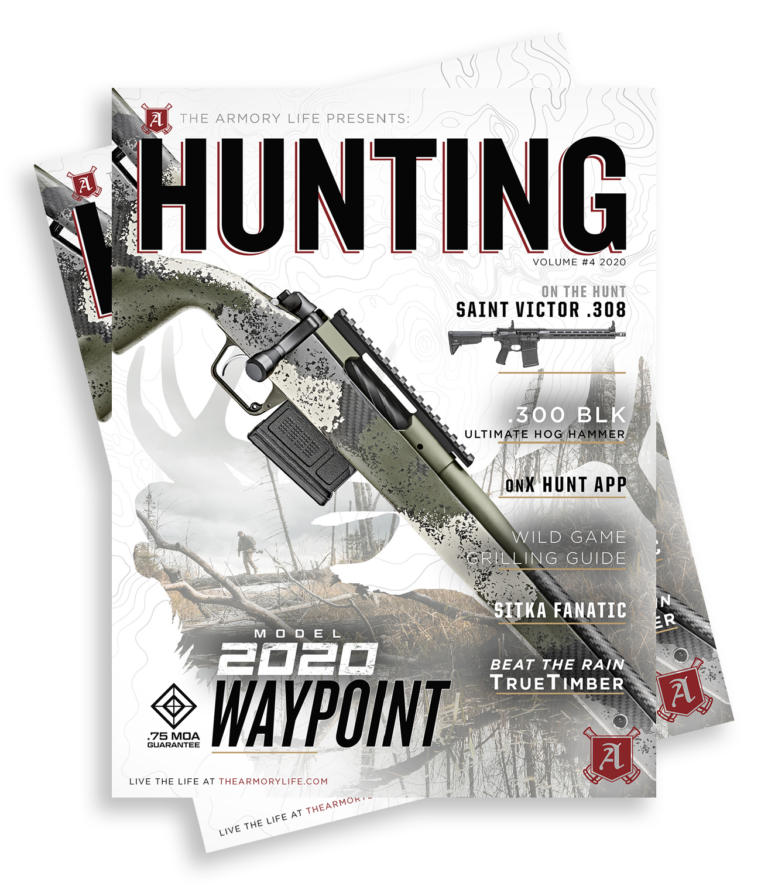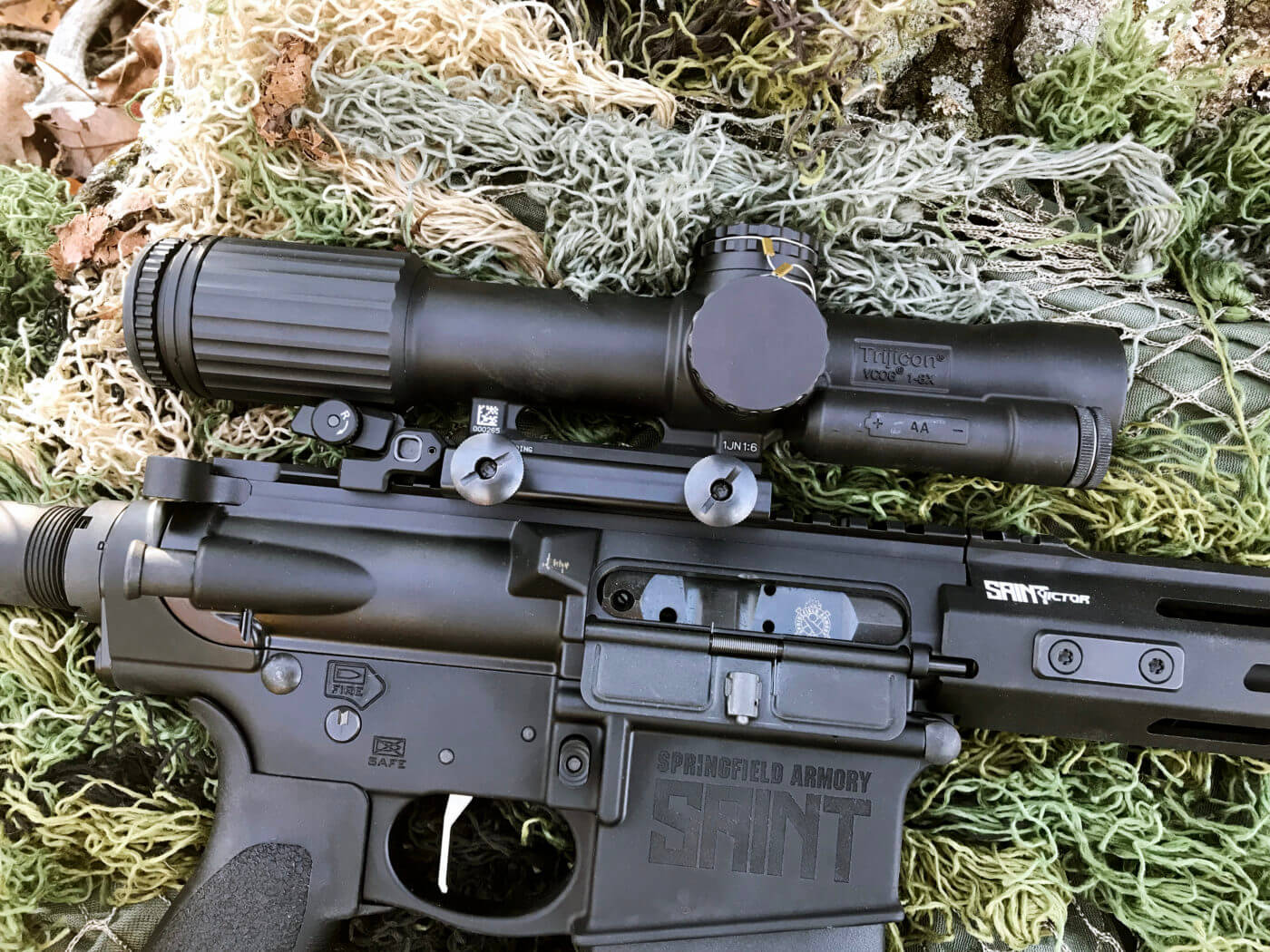 Without a doubt, the Springfield Armory SAINT Victor rifle will help change users' thoughts on how a .308 Win AR rifle can be sized. Springfield made a conscious effort with the rifle to harness .308 Win. power in a firearm as svelte as many 5.56mm AR rifles. Many .308 AR rifles add so much weight that the inherent AR benefits of handling and weight are negated for a lot of shooters. Combining the great handling of the SAINT Victor platform with the increased power of the .308 Win. cartridge is the key to its allure as a versatile performer afield.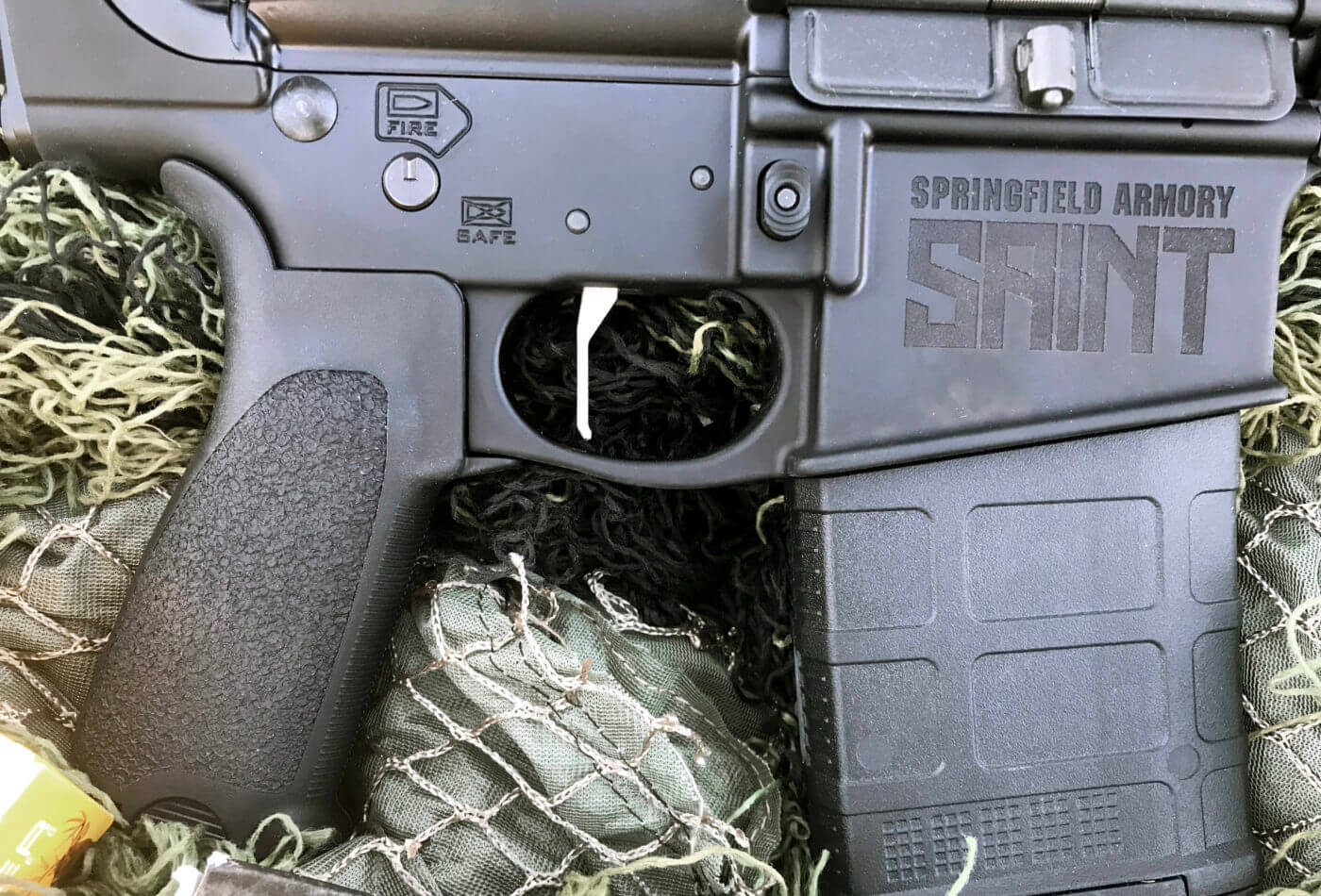 While we all know the benefits of a rifle like this for self-defense, the Victor .308 has a lot of potential as a hunting rifle as well. This ties well into how many people are now referring to the AR as the "Modern Sporting Rifle" (MSR). This is a rifle that is accurate, easy to handle, and light and handy, and would fit well into the hunting rifle role.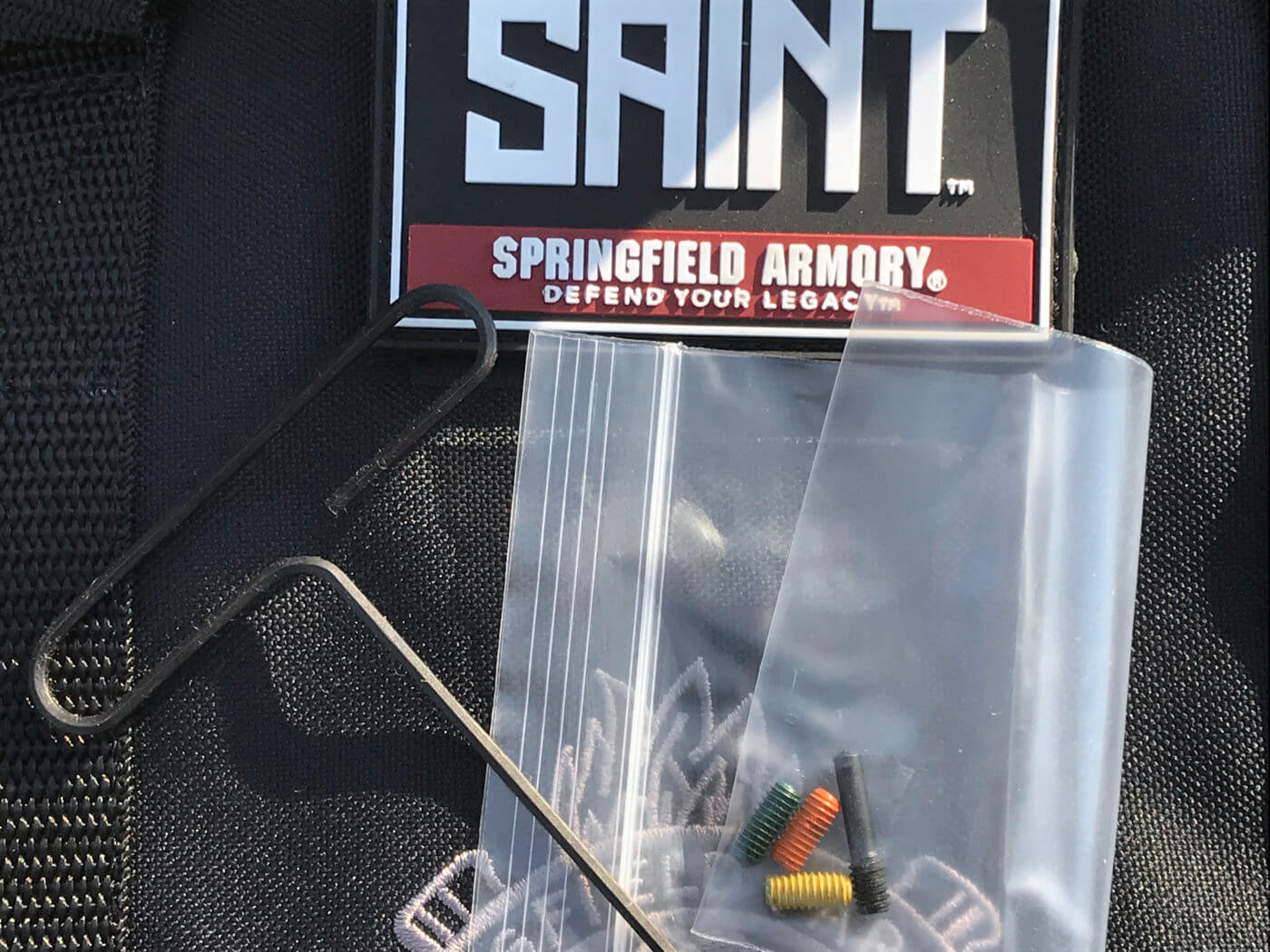 Hands-On
I decided to try it out for myself and took the rifle out to Echo Valley Training Center's (EVTC) Range #2. I mounted a Trijicon 1-8X VCOG on the rifle for testing. I have come to rely upon the Trijicon for many of my recent rifle reviews thanks to its magnification range allowing for close-range training evolutions with a 1X illuminated reticle as well as engaging targets with greater precision at longer distances thanks to the 8X upper range.
I fired several different .308 Win loads from the bench to determine an accuracy baseline. I used a mix of hunting and match loads from Barnes, Hornady, and Black Hills Ammunition with the SAINT Victor. Overall, accuracy was impressive with no load producing groups larger than 1.5 MOA at 100 yards, with most hovering around 1 MOA.
I used the EVTC Jungle Walk Range to get a sense of handling of the SAINT Victor. Targets were set out randomly along the meandering 575-yard range. A shooter must move down the path until a partner points out a target for engagement. The SAINT Victor was more than manageable in terms of handling when carrying and engaging targets from the standing, kneeling and/or prone positions. Often unconventional braced field positions were assumed to take advantage of fallen tree or limb for support. Frankly, the SAINT Victor handled more like a 5.56 NATO rifle than a .308 one.
Conclusion
For a rifle to be considered truly versatile, it must be able to satisfy multiple roles with equal aplomb. A definite candidate for this title is the SAINT Victor chambered in .308 Win. My goal for this review was to get readers to reconsider notions of what a hunting rifle looks like beyond traditional bolt-action sporting forms. This rifle would be at home in the deer stand and out in the field as much as it would at a 3-Gun event.
It's also consoling to know that with the SAINT Victor, you have a platform that can perform when two-legged wolves are out your door as well. Springfield Armory's thought process was to create a lightweight, simple-to-operate .308 Win rifle that can do just about anything you need — and all for a good price.
Editor's Note: Please be sure to check out the new The Armory Life Forum, where you can comment about our daily articles, as well as just talk guns and gear. Click the "Go To Forum Thread" link below to jump in!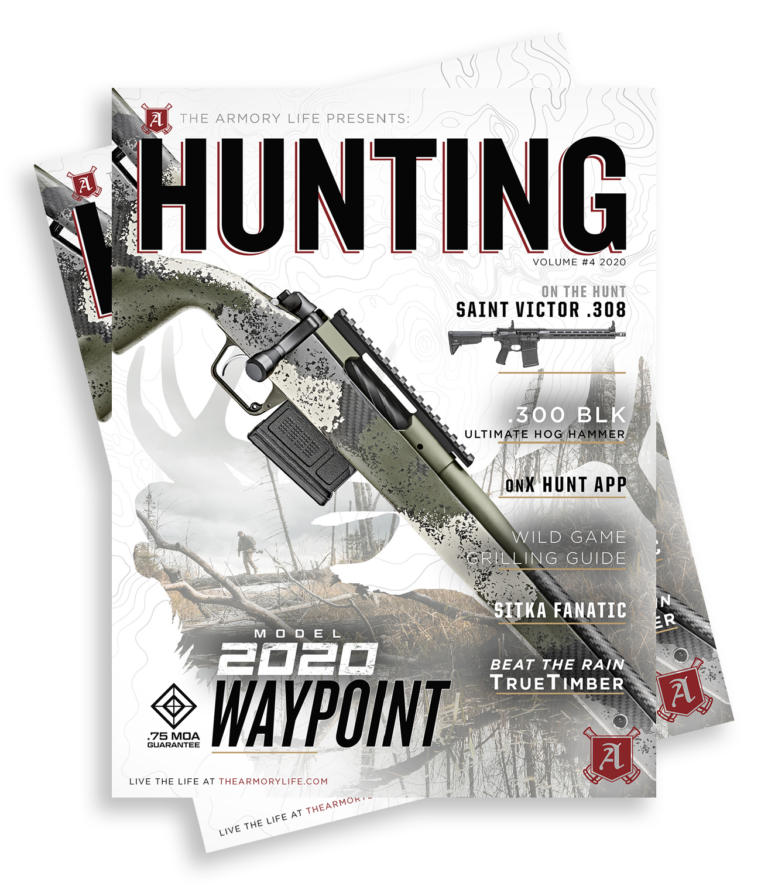 Join the Discussion
Featured in this article
Continue Reading
Did you enjoy this article?
152