Packing an AR Pistol
April 2nd, 2020
5 minute read
One of the most useful features of a SAINT Pistol is that it's a highly compact, go-anywhere platform that packs a punch similar to a full-size model but is easily portable. Whether you're looking to stash a pistol behind the seat of your truck or are building the ultimate bugout bag, a SAINT Pistol like the SAINT Victor Pistol in .300 BLK shown here is an ideal firearm for discreet concealment.
Speaking of portability, one of the best ways to turn your SAINT Pistol into an everyday companion is to pair it with the right backpack. While more conventional handguns may get most of the attention, a SAINT pistol is a viable option that gives you an increased round count and longer-range accuracy potential. Whether you're looking for added protection in the trunk of your car or simply want some serious bear protection in the woods when legally applicable, a backpack is the perfect way to keep your SAINT Pistol handy.
While there are a lot of backpack options on the market, from general purpose packs to concealed-carry-specific, several considerations should be made when selecting the right bag for this purpose.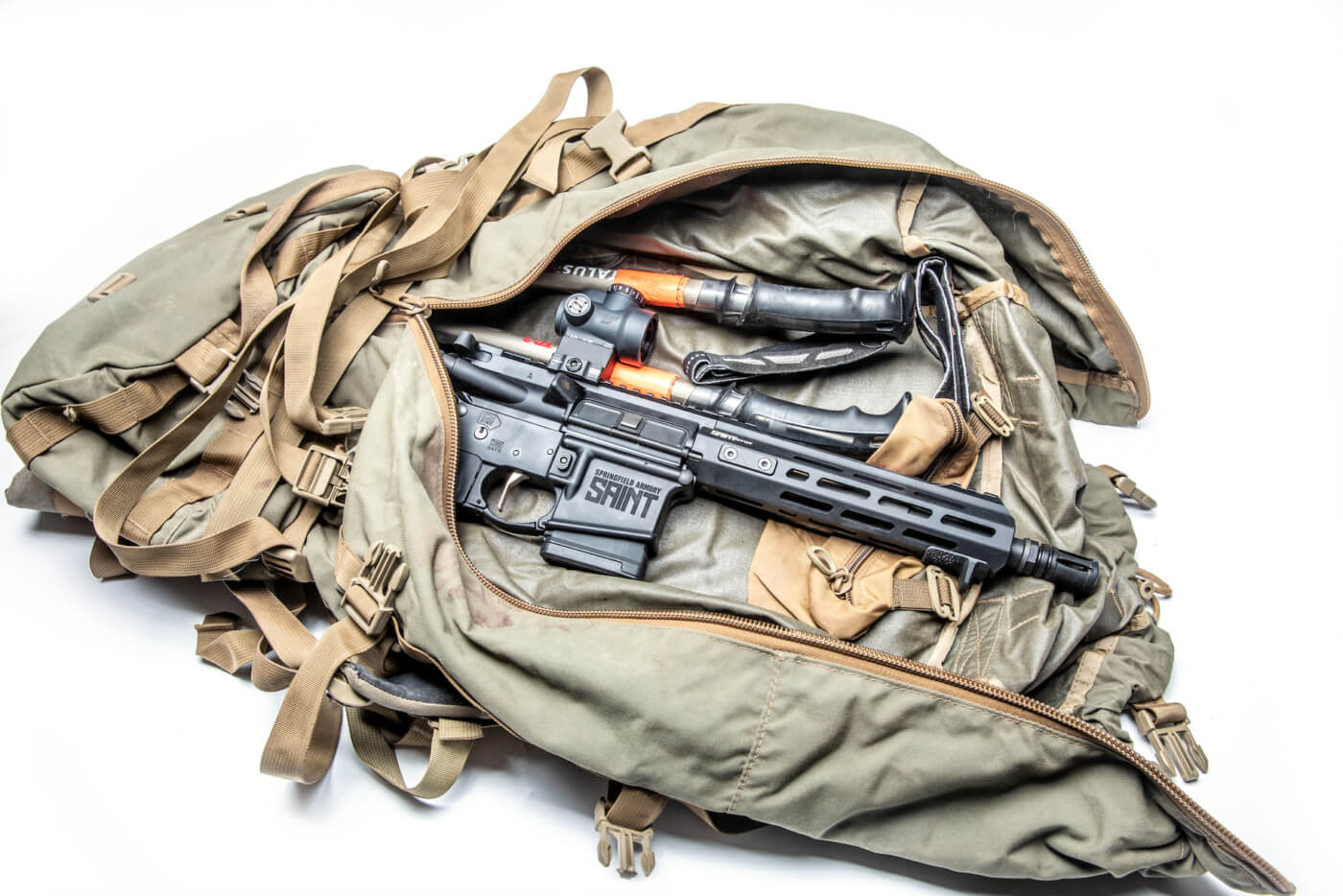 Define the Mission
First, it's imperative to define your purpose. Everyday carry packs are generally smaller and more compact, which is great for urban use but limit the overall carrying capacity and height of the bag. That's a great option for shorter AR-style pistols but won't allow for longer variants. On the other hand, larger packs are ideal for backcountry or extended travel, allow for more gear stowing, and have extended heights for longer pistol platforms.
Adequate Space
Second, it's important to make sure the pack you select leaves ample room for your firearm. Since there's a wide variety of platforms out there with different barrel lengths and brace options — fixed, collapsible, folding — you want to figure out the overall length of your firearm and select a bag that's tall enough to house it.
Springfield's SAINT Victor Pistol in .300 BLK, for example, features a fixed SB Tactical SBX-K brace, 9″ barrel and overall length of 27.75″, which means a taller bag is necessary for proper concealment. Other models will require less bag height because of collapsible braces.
Likewise, think about how much gear you want to keep in your pack. Make sure there's plenty of additional internal pocketing for spare magazines, flashlights or multi-tools. If you're going the everyday companion route, you probably need less internal storage than a fully kitted out bugout bag.
It's not often considered, but I've taken an AR-pattern pistol deep into the backcountry for hunting purposes and it makes for a phenomenal lightweight and easily stowable firearm. It's easy to strap to the outside of a pack or conceal within, and in the case of the Victor Pistol, not too bulky at 5 lbs., 9 oz. While caliber selection is obviously paramount, the .300 BLK is without question great for hogs, bear defense or other forms of self-defense.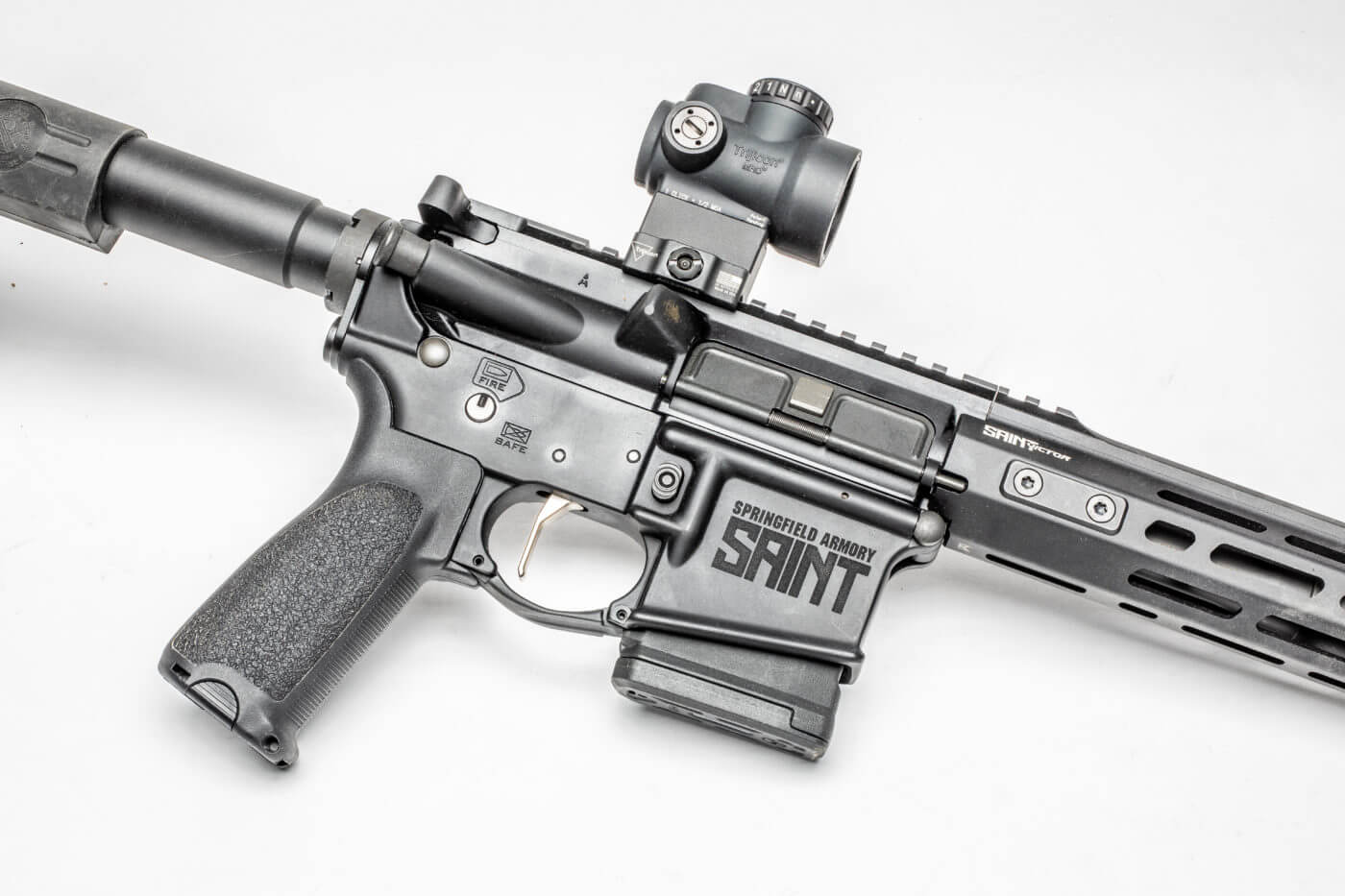 Easy Access
Third, you'll want to find a backpack that provides rapid, easy access to your firearms and gear. Full zippers along the front of the pack are ideal, since they open up the entire back quickly. Also, consider a pack that comes off the shoulder easily. For my money, I prefer a waterproof (or at least water-resistant) outer shell in case I need to set my pack on wet or snowy ground to unload it.
Kifaru's Reckoning is a fantastic option, especially when your single-day excursion turns into a weeklong bugout trek into the hills. The pack can be cinched down to day pack size or expanded to haul in excess of 6,500 cubic inches. The Reckoning is also engineered to haul guns externally, spotting scopes, and more weight than you can stand (200+ pounds). MOLLE webbing on the belt provides handgun holster options, too. For concealment, the bag easily houses a AR pistol in the internal main pocket.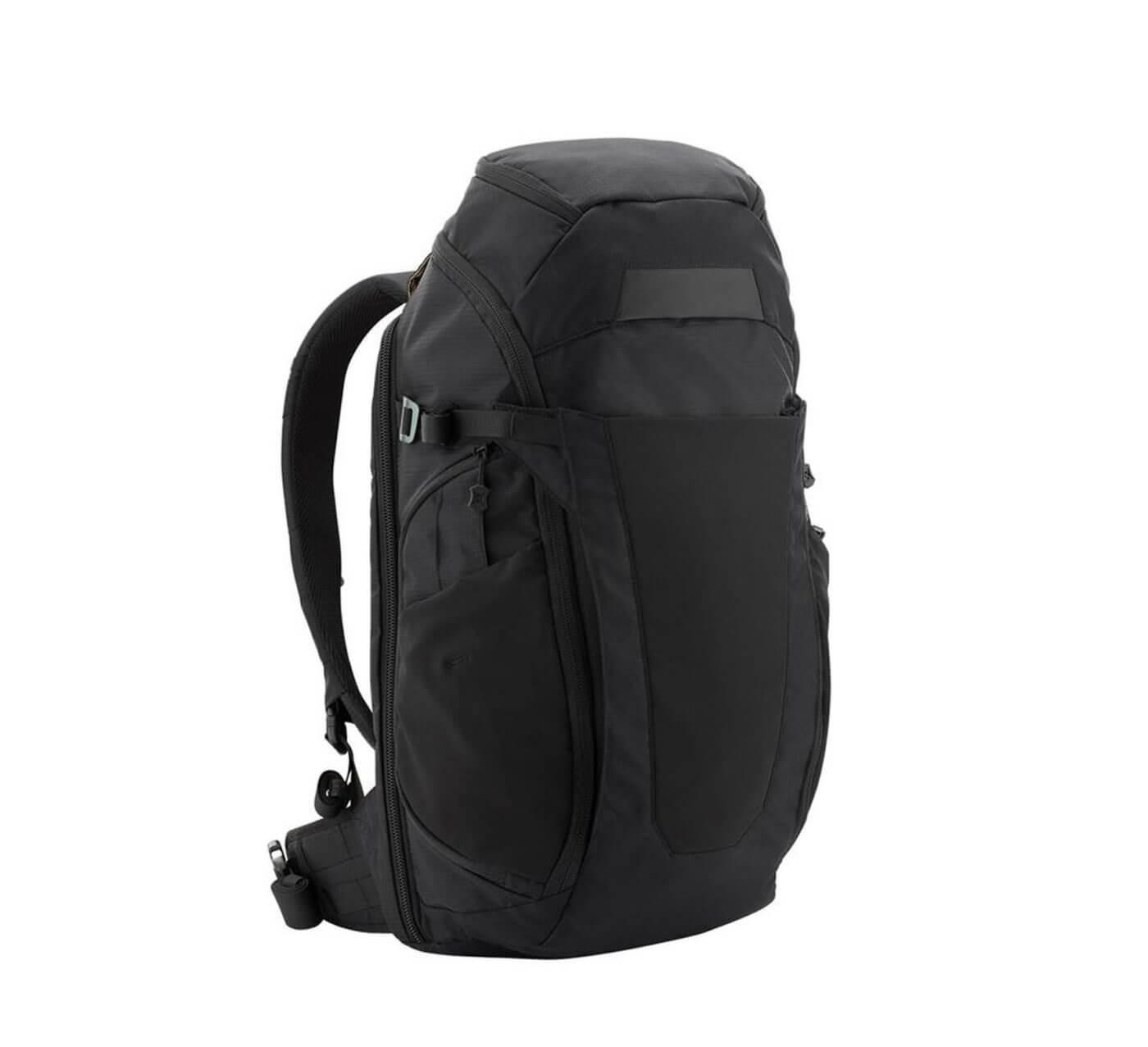 The Vertx Gamut Overland is capable of housing an AR pistol up to 24″ in length. It includes a MOLLE panel for retention, while 33-liter storage capacity is more than enough for a daily ration of gear, phone chargers and water bladder. The Gamut comes in various colors and looks like a normal backpack.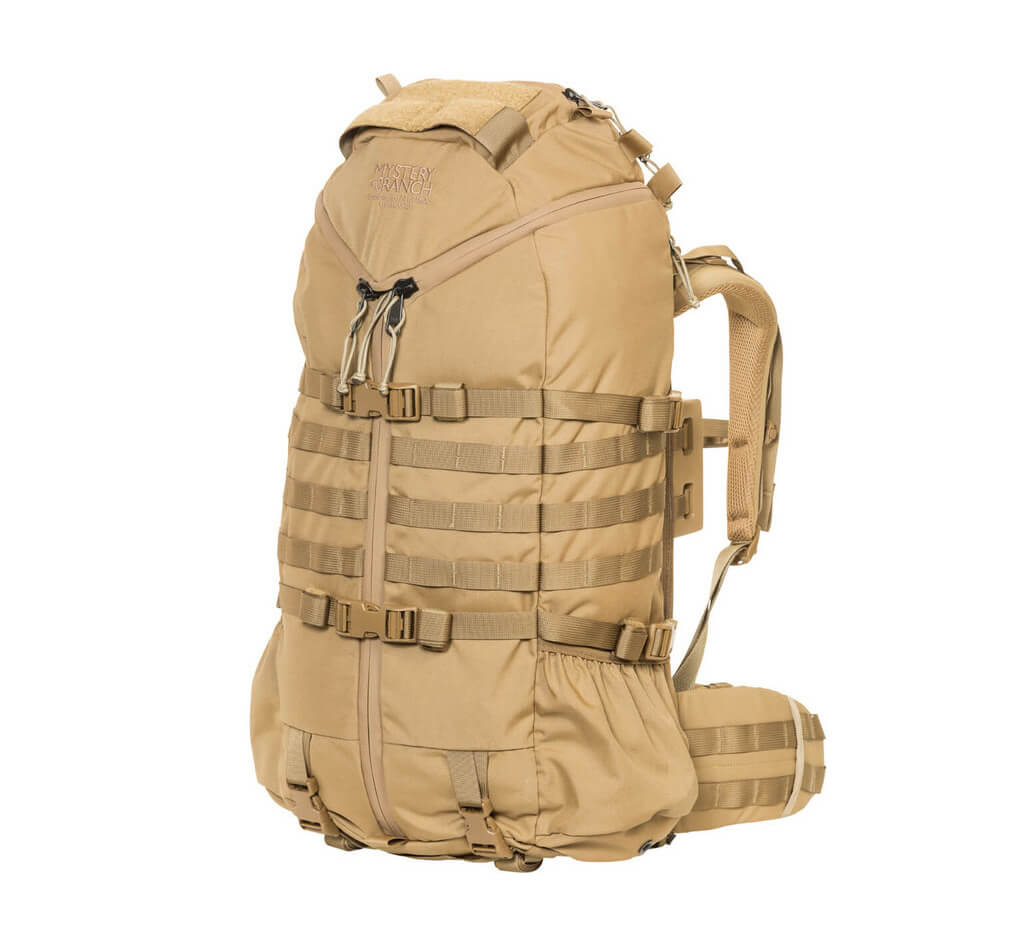 Another highly versatile option is Mystery Ranch's Overload, which features 2,900 cubic inches of storage, an incredibly comfortable strap and belt system, and MOLLE webbing for attachment points. Featuring the NICE frame system, the pack weighs 7.8 lbs. and is 28″ tall. Full zippers make for easy access, and the pack comes in multiple sizing options. It's a great fit for full backcountry excursions.
Conclusion
If you decide that a firearm like a SAINT pistol is right for you, then definitely be sure to select the right way to pack it. Every handgun meant for defense needs a holster, and something like a SAINT pistol is no different. So, check out these cool bags, do a little research, and pick out what's right for you.
Editor's Note: Please be sure to check out The Armory Life Forum, where you can comment about our daily articles, as well as just talk guns and gear. Click the "Go To Forum Thread" link below to jump in!
Due to an ATF ruling regarding the configuration of pistols with stabilizing braces, these firearms can be subject to NFA (National Firearms Act) regulations as short-barreled firearms. It is the buyer's responsibility to comply with all rules, restrictions and/or laws determined by your city or state. Please ensure you are up-to-date on all current laws.
Join the Discussion
Featured in this article
Continue Reading
Did you enjoy this article?
177