Optics can be pretty pricey, especially high-end ones. When someone wants to get into long-range shooting or shooting rifles for accuracy, sometimes we have a tendency to open up a new credit card account and then go in-depth two grand for a rifle and three grand for a scope.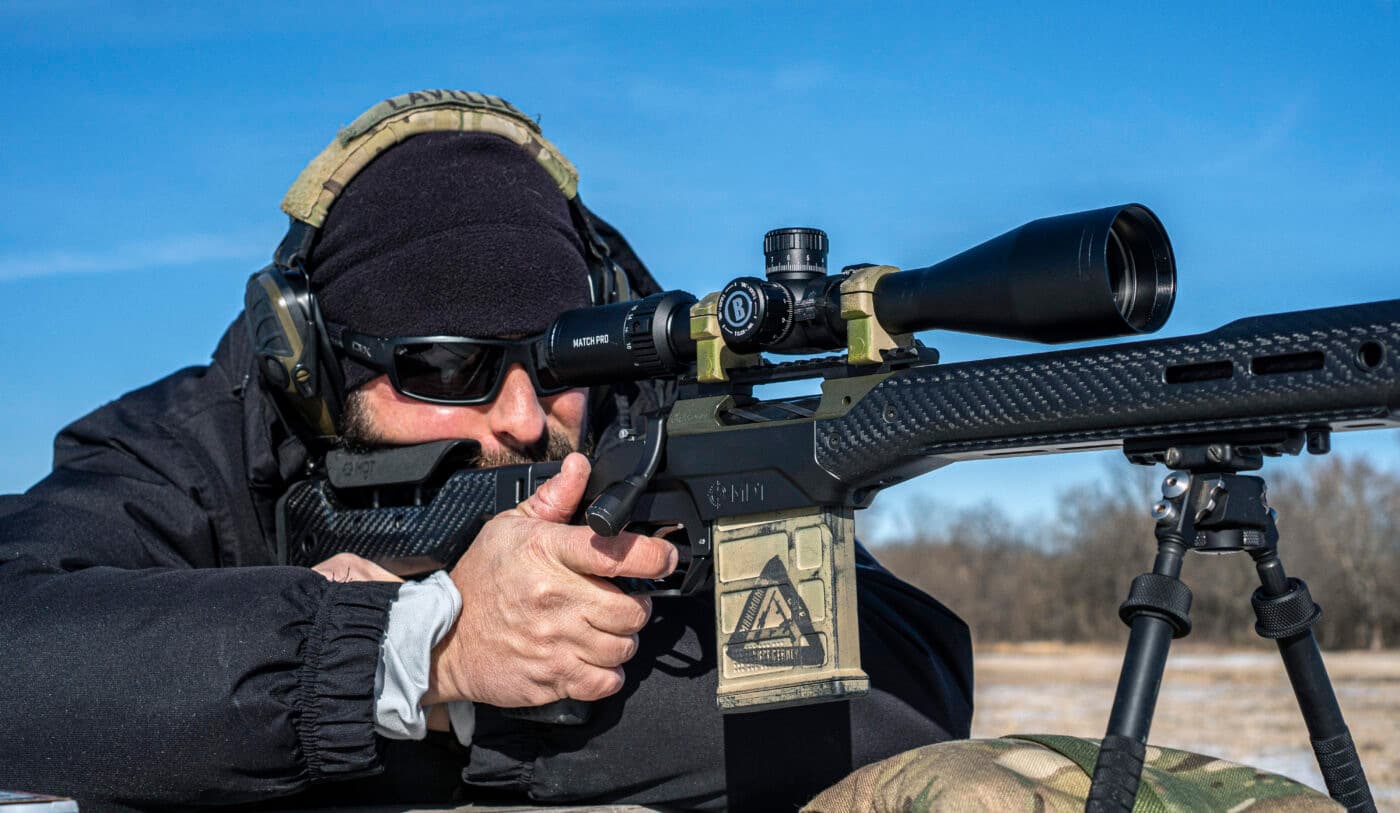 But it doesn't have to be that way. There are some scopes that are really good for not a lot of cash. The problem is you have to scour and search to find one that doesn't trade off quality for the price.
Is Less More?
About a year ago now, we were sent the Bushnell Match Pro scope to try out. The scope is marketed by Bushnell as the best entry-level competition rifle scope on the market. We were preparing for a video trip to compete in the NRL Hunter series, and during that prep time and ever since we've had the opportunity to examine the Match Pro scope.
The Match Pro has a very competitive price point — you will find it for sale for $450 to $500, and I will go ahead and tell you its quality is much greater than its price point.
The Match Pro scope was built for competition shooting. The scope has power settings of 6-24X with a 50mm objective lens and a 30mm tube.
Before we get into the specifications and other features of the scope, let me go ahead and state one of the coolest things about this scope that really gives you a boost of confidence in it. The scope is a centerfire recoil-rated riflescope that is built to the exact same recoil ratings as Bushnell's Elite Tactical XRS II. The XRS II is a very high-quality scope from Bushnell, which we have reviewed, and Grant has several years of use on.
The durability of this scope being built in line with the XRS II should give you a boost of confidence right off the bat.
The Match Pro has a first focal plane Deploy Mil Reticle and is glass-etched. The reticle provides fast and accurate holdovers. The reticle has 15 MILS of elevation and 10 MILS of windage. The reticle is illuminated to help give you more contrast against targets when you need it. The reticle center has broken stadia with a single dot for a precise aiming point, which is a feature we really like seeing in reticles.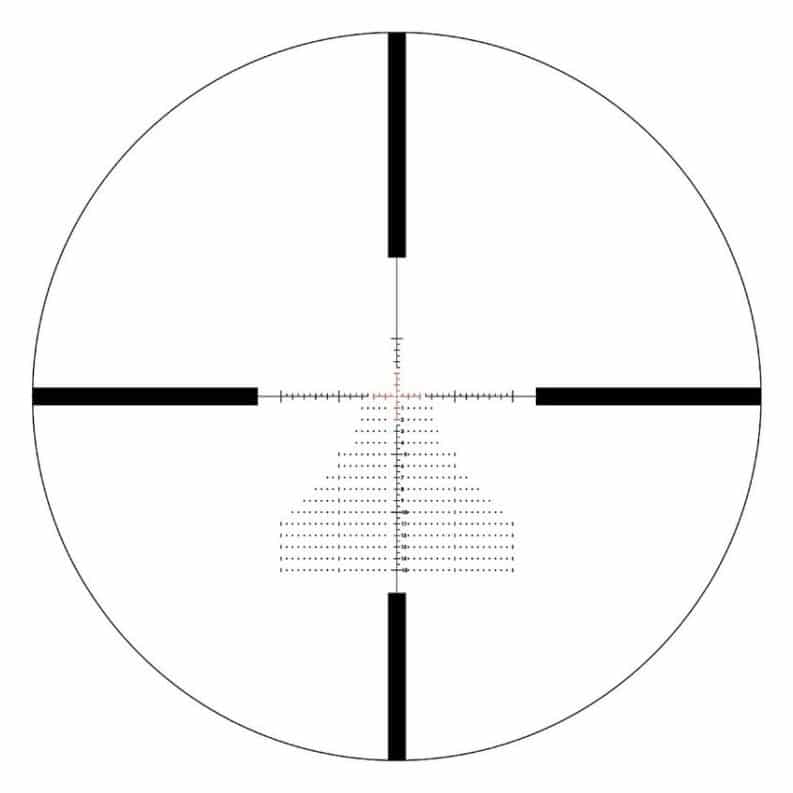 The Details
My personal favorite features of this scope are the target knobs. Everything about them is fantastic. First off, when making adjustments, every adjustment is a nice tactical click that is both audible and felt. When making adjustments for either windage or elevation, this is very pleasant. The stiff clicks make it very easy to feel and count the adjustments being made.
The next cool thing is that you can reset your turrets with no tools. The knobs can be changed in the field to reset your zero without needing to remember to bring tools. The knobs can adjust for 18 MIL in elevation and 18 MIL in windage. Both turrets, elevation, and windage, can lock also. Perhaps the only negative thing, depending on how you view it and your application, is that there is no zero stop on the turrets.
Hands-On
We did do some testing on the Bushnell Match Pro, with all of our testing being done on the Model 2020 Waypoint in 6.5 Creedmoor. It, of course, held zero just fine. Now, we didn't throw the scope and rifle off a two-story building to see if it'd still hold zero. But under normal use, it has been fine.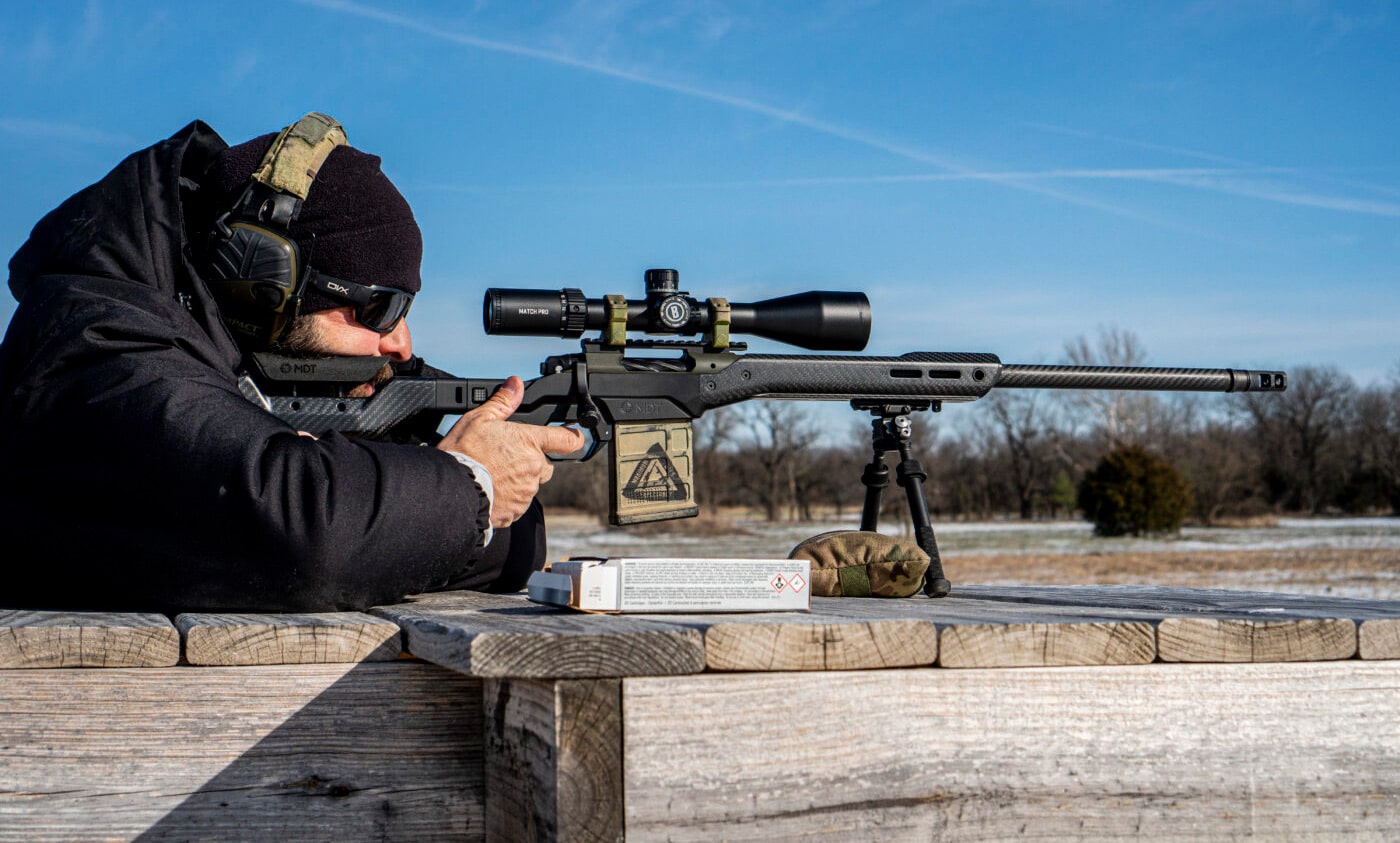 We were able to zero it multiple times when changing ammo or swapping to other rifles, and each time it responded appropriately. We also conducted a ladder test with the scope. This is a test where we shot at the center of our target and then moved our elevation so the scope would then be aimed high. Then, we fired to make sure indeed that it did move the shot higher. From there, we move the same amount of clicks back down to make sure that it comes back to zero. The Match Pro did just fine shifting the point of impact up the appropriate amount and then returning back.
Conclusion
For whom is the Match Pro intended? Like the marketing material says, if you are looking at getting into competitive shooting, it will be a good fit for you. In the same respect, I think it would be great for all shooters who are regularly active. Hunters, competitors and those who just shoot for fun on the range will get plenty of use out of this.
If, however, you are in a position that requires some hard use like law enforcement or military, you might want to opt for one of the higher-end optics from Bushnell like the XRS II or the new XRS III. Their 34mm tubes will do better in low-light shooting like you might be prone to do in law enforcement and the military.
As a person who loves to shoot on the range and hunts, the Match Pro would be more than enough for someone like me. Scopes are pretty much good forever as long as they are well cared for and stored properly, so a scope is a solid investment. All around, the Match Pro is a winning product priced very fairly around the $500 dollar mark.
Editor's Note: Be sure to check out The Armory Life Forum, where you can comment about our daily articles, as well as just talk guns and gear. Click the "Go To Forum Thread" link below to jump in!
Join the Discussion
Featured in this video
Continue Reading
Did you enjoy this video?
43