Editor's note: In the GunSpot video there is an affiliate sales offer encouraging you to sign up for a legal defense program. That affiliate marketing effort is not associated with The Armory Life. The Armory Life makes no money or other form of remuneration from it. There are no affiliate links on this page and any questions about the program should be directed to GunSpot.
Are you looking for a well-made, secure yet quickly accessible storage safe for your defensive firearm? The Vaultek Slider series like all the other safes in the Vaultek Line up has a sleek look with a perfect blending of technology and security.
If you're not familiar with Vaultek, it is a company that makes high-quality, hi-tech security safes and handgun lock boxes that harnesses modern technology. In particular, the Slider Series from Vaultek has recently caught my eye.
The Details
It has exterior product dimensions of 2.6″ in length, 9.1″ in width and 11.25″ in height. The Interior dimensions are 2" in length, 5.625" in width and 8.875" in height. I would say you could comfortably fit pistols with grips that are 5" to 5.5" in height. The Slider Series is constructed out of 16 gauge steel and has a total weight of 7.4 lbs.
The safe has a five-digit light up numerical keypad that will accept a four to eight digit security code. The safe can also come with optional WiFi, Bluetooth and fingerprint scanner options. With the fingerprint option, the lockbox can identify 20 different fingerprints.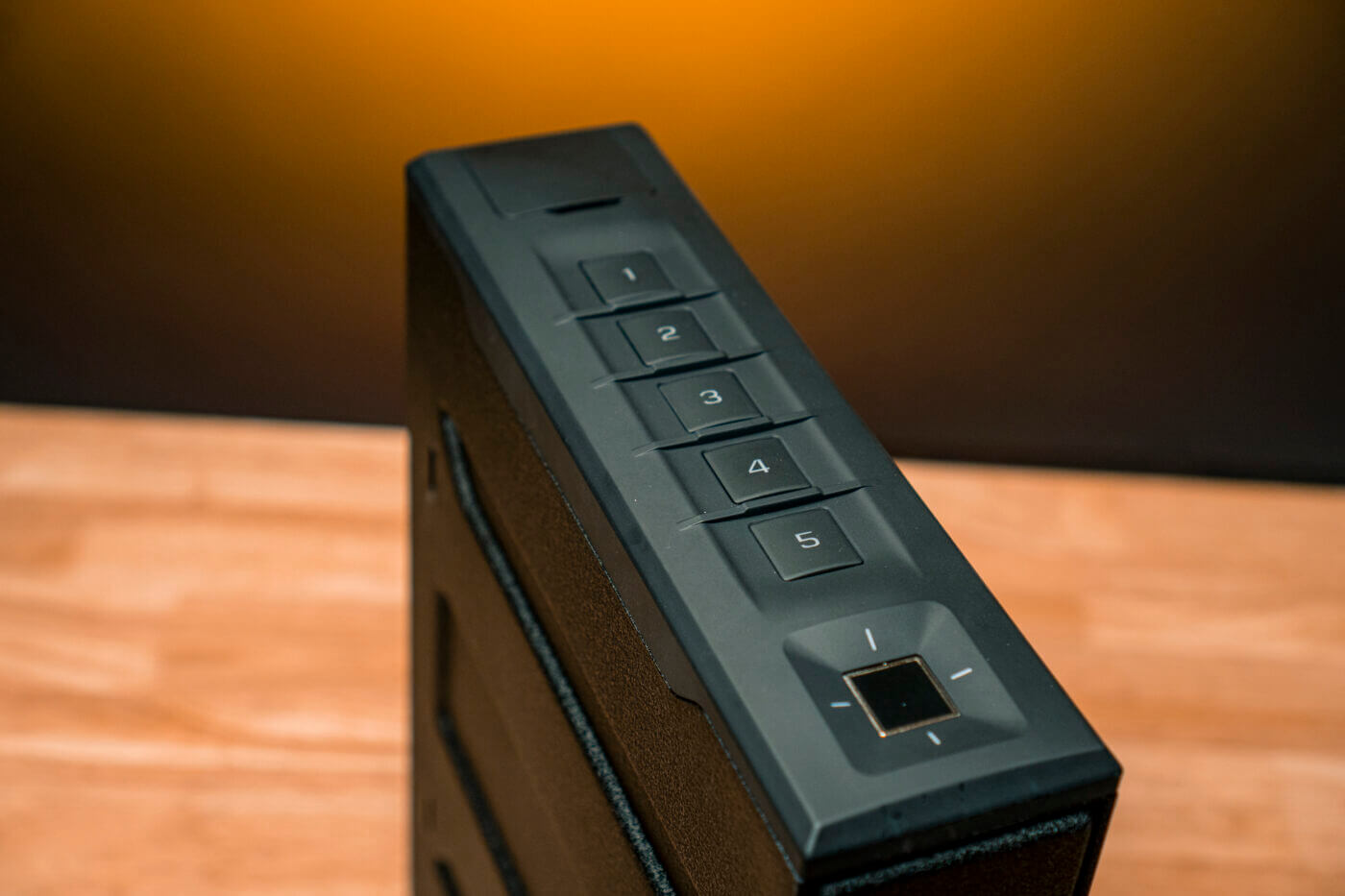 It has a rechargeable battery that on low power will last for three to four months without charging it. The Slider safe with WiFi will only work with 2.4GHz networks. This is the original WiFi standard that is slower but offers longer ranges. When connected, you can see the safe's status including any tampering attempts and when it was last accessed.
This safe has four different versions, ranging from $199 to $350 dollars, depending on what features are desired.
In Use
A user can unlock this safe in multiple ways. There is a physical key, a keypad and a biometric scanner, and you can use the smart key Nano if you have a compatible version of the safe. All of these methods could be suitable for your home defense needs.
The top of the line one is the Colion Noir Slider series that has his signature logo and extra bells and whistles like the smart key Nano and the mounting hardware to mount it behind a seat in your car.
This safe can work with the Vaultek apps. While the bluetooth one will have limited app features, the WiFi version will have many more features in the app. One of the most notable for me is that you can get notifications about your safe anywhere you have an internet connection.
The Bluetooth safes interface with an app on your phone or tablet. From there you receive a wealth of information including the power level of the batteries, if anyone has been tampering with the lockbox and more. These safes do not send live alerts. WiFi-connected safes can send live alerts from anywhere as well as notify if the safe is opened/closed, if power levels are low, and if there is any fingerprint or keypad tampering.
My Thoughts
A great thing about this lockbox is the ability to mount it. First off, everything is ambidextrous so it can be mounted and operated on either side. Additionally, the wall mount locks into place from inside the safe, meaning it can't just be stolen from the wall mount. The mounting plate mounts straight to the wall, and then the safe hangs on it. It's super easy and I appreciate the design.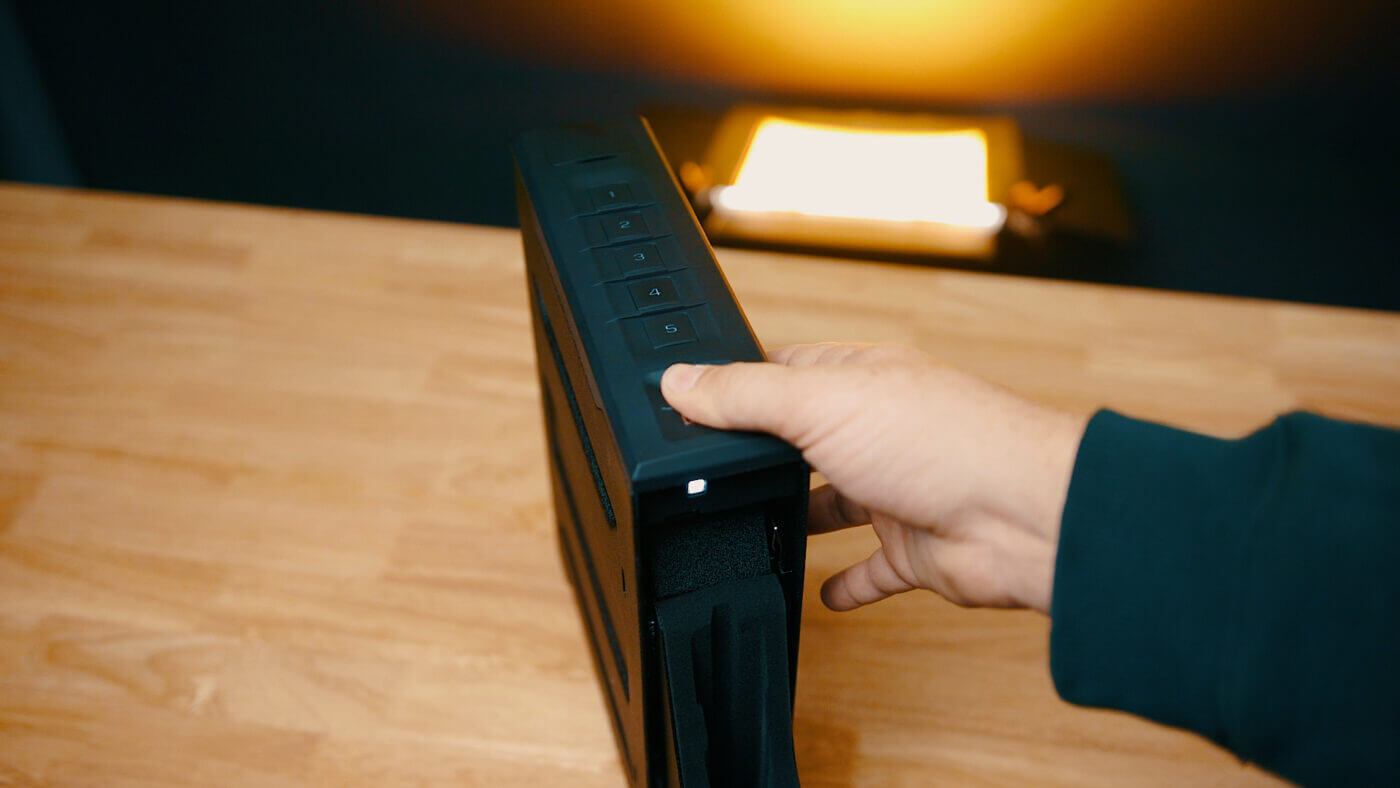 So, for whom do I think this safe is designed? If you find yourself wanting a bedside gun safe that holds a single pistol that can deploy rapidly, I don't know if you will find a better option out there. The safe practically ejects the gun into your hand and ready for use. This safe deploys very quickly, but in my opinion you need to spring for at least a biometric version.
I love the design and features of this safe. I've got to hand it to Vaultek on this one; they made a great safe.
Editor's Note: Be sure to check out The Armory Life Forum, where you can comment about our daily articles, as well as just talk guns and gear. Click the "Go To Forum Thread" link below to jump in!
Join the Discussion
Featured in this video
Continue Reading
Did you enjoy this video?
33