Vortex Optics has become synonymous with quality and affordability. A breath of fresh air in the sea of optics manufacturers where you either buy once cry once or roll the dice on quality. Personally, one of my go-to optics has been the Vortex Razor HD riflescope. For the price, it's a home run being an extremely reliable and precise optic. But for those who are looking for something well under $1,000, Vortex continues to impress.
This offering from the fine folks at Vortex Optics is the Venom 5-25×56 FFP riflescope. This scope sits between the current Diamondback Tactical and Strike Eagle lines of scopes.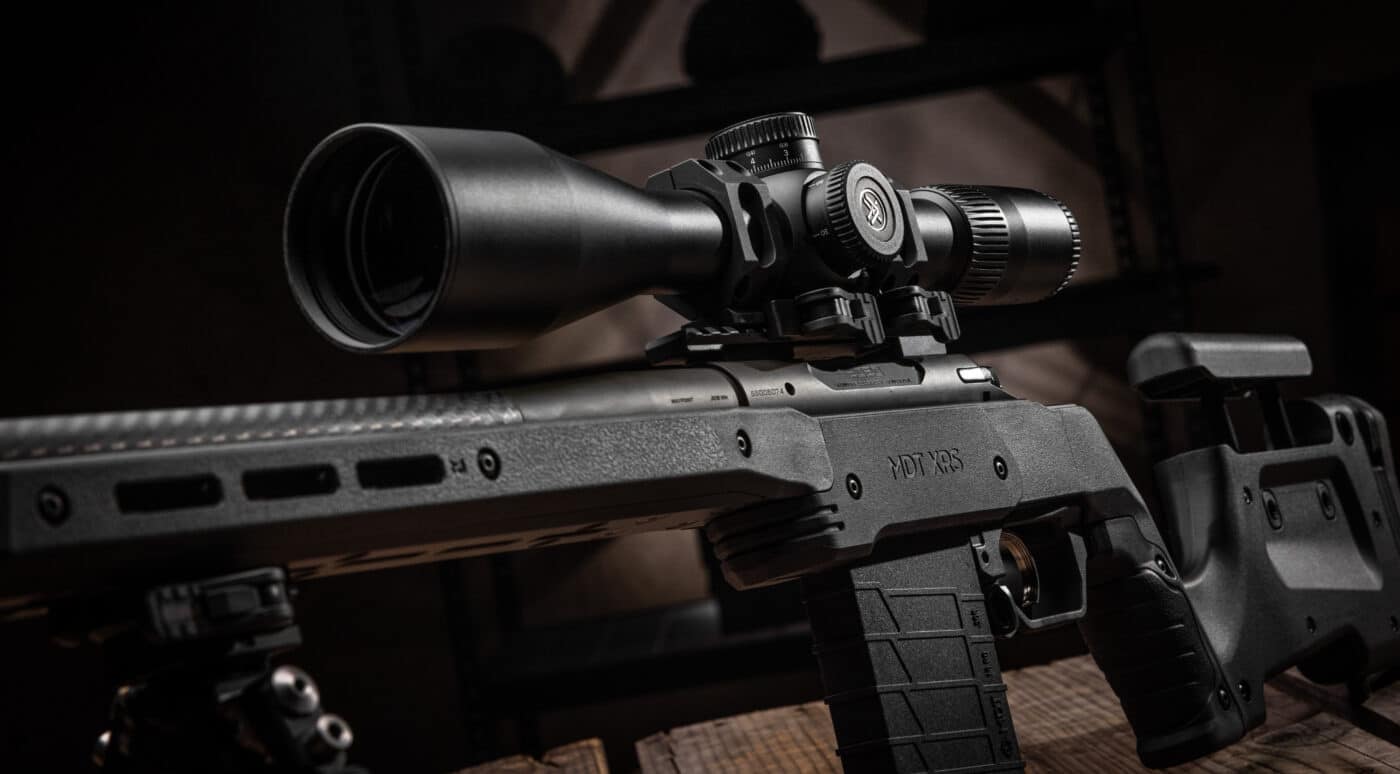 Let's talk features. The scope comes with one of my favorite reticles, the EBR-7C. It is intuitive and highly functional for holdovers and ranging your target.
Vortex also included their Revstop system for easily returning to zero after dialing, a great feature that takes a lot of guesswork out of getting back to zero. The tube size for the Venom is 34mm giving you up to 85 MOA / 25 MRAD max elevation/windage adjustments. The scope measures 15.3″ and weighs in at 35 oz.
Including features, you have come to expect from Vortex Optics such as multi-coating lenses, nitrogen gas purged, waterproof, fogproof and shockproof.
The Details
In my testing, zeroing the optic was easy and intuitive. Remove the caps, dial, float back to zero, tighten and secure the caps. Each time I made an adjustment, the scope took that adjustment with great accuracy. I also tested the tracking ability of the scope. If you are not familiar with this test, you shoot the bottom right of the target and then depending on the size of your target you dial up seven, shoot; left four, shoot; down seven, shoot; and right four, shoot.
That will bring you back to your first shot and zero on your turrets. You should see five hits in a large rectangle on your target. Then you can measure the distance of your shots with your mils or moa marks on your reticle. Ideally in a perfect scope, they would measure the exact adjustments you made. I.E., if you dialed up seven mils, your measurement in your reticle from your first to second shot should read seven mils in elevation. The Venom 5-25X was within .3 mils of the adjustment. That is an acceptable margin of success in my book.
What comes in the box? Vortex Optics includes a sunshade, turret tool, rubber lens covers, lens cloth, throw lever and a 2mm hex wrench.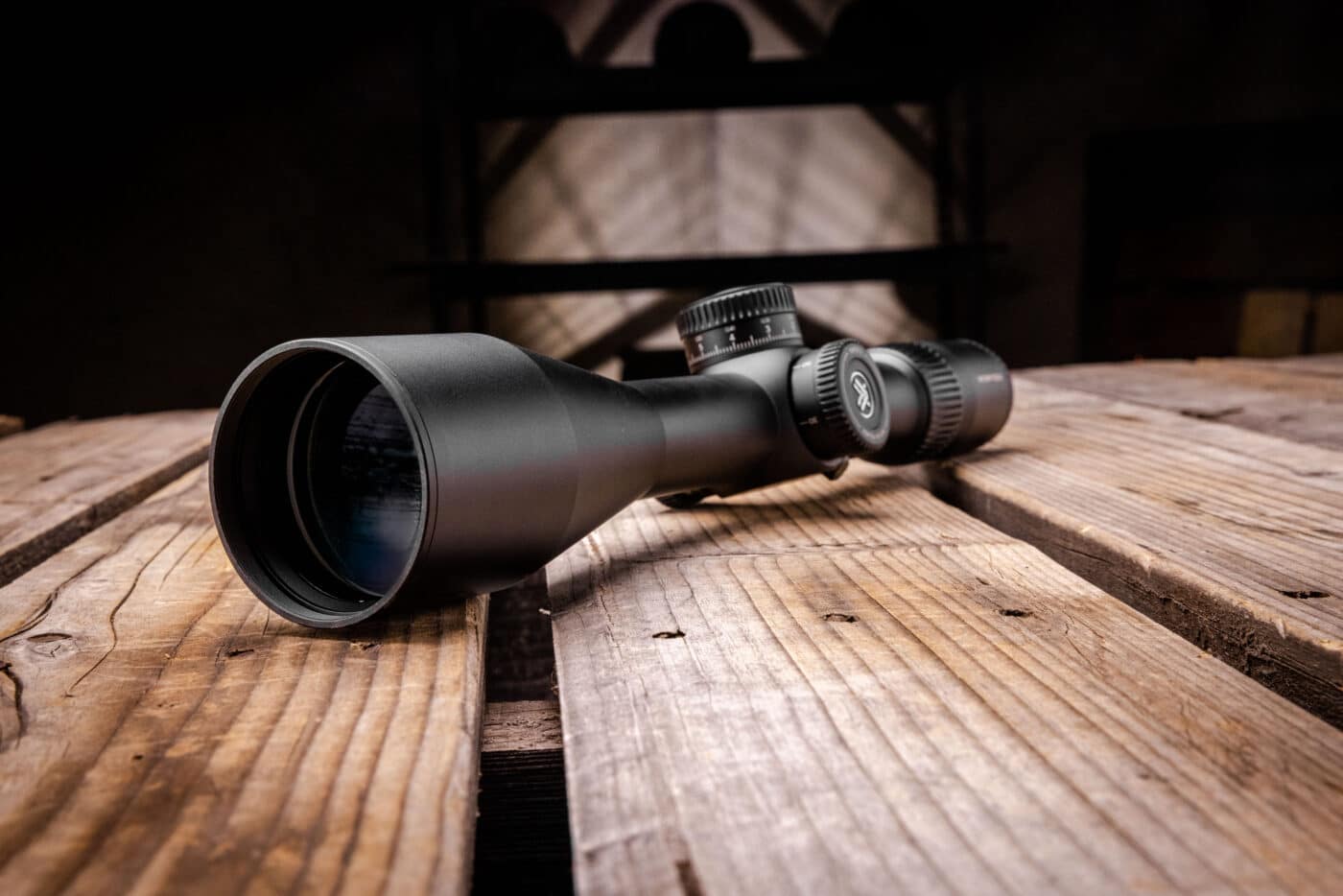 I did my testing on my Springfield Waypoint .308 with an MDT Chassis. The optic mount I used with the Venom 5-25x56mm was an American Defense Manufacturing (ADM) Recon SL low-mount. ADM makes easy-to-use sturdy mounts that won't break the bank. Their Recon SL low-mount is one of my favorites when I want to keep my optic as low as possible while also having a precise accurate way to secure an optic to my rifle.
Conclusion
If you are new to high-powered scopes, you may be wondering what features you might get if you purchased a more expensive optic. Often, higher-cost optics have features such as locking turrets, illuminated reticle, larger field of view, higher quality glass (clarity), multiple reticles options, robust housing, greater range of elevation adjustment, etc.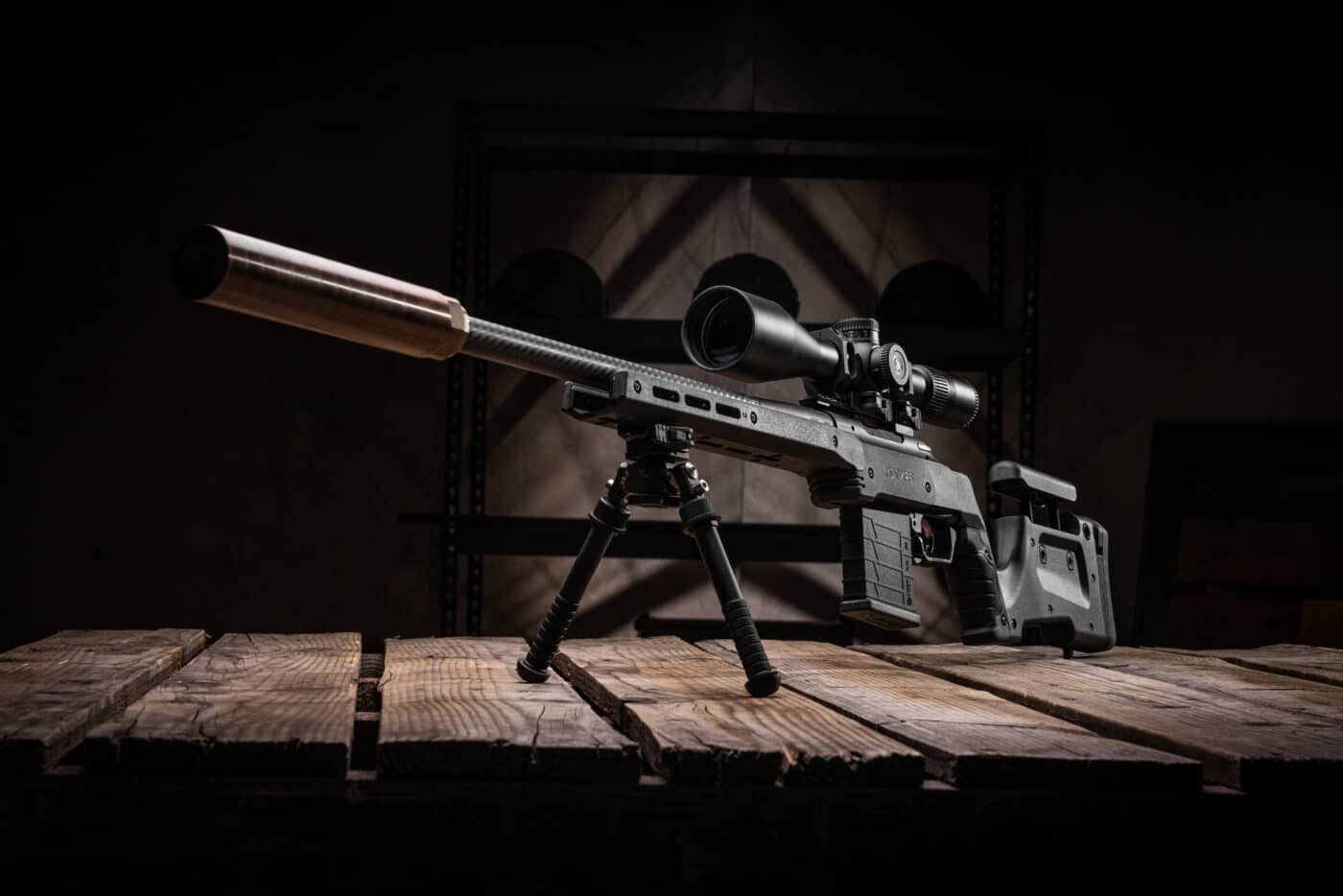 All great features to have, but the main necessity of an optic is repeatability. Your optic needs to be able to take adjustments and return to zero without issue and Vortex has you covered in that arena.
The new Venom 5-25x56mm is a great, feature-packed option for those looking to get into long-range shooting at a friendly price point.
MSRP on the Vortex Venom 5-25×56 FFP is $699.99, but you can expect to see it on the shelf for around $500 or so.
Editor's Note: Please be sure to check out The Armory Life Forum, where you can comment about our daily articles, as well as just talk guns and gear. Click the "Go To Forum Thread" link below to jump in and discuss this article and much more!
Join the Discussion
Featured in this video
Continue Reading
Did you enjoy this video?
39