Vortex is upping the ante in low power variable optics (LPVO) with the new Vortex Razor HD Gen III, a 1-10x24mm optic poised to become the premier optic for AR-style rifles like the SAINT series of 5.56 and .308 Win. firearms.
Overview
| | |
| --- | --- |
| Model | Vortex Razor HD Gen III |
| Magnification Range | 1-10X |
| Clear Objective Diameter | 24mm |
| Main Tube Diameter | 34mm |
| Reticle | EBR-9 MOA |
| Illumination | Yes, 11 settings with shut off in between |
| Paralla | Fixed, 100 yards |
| Click Value | ¼ MOA |
| Total Internal Elevation Adjustment | 120 MOA |
| Total Internal Wind Adjustment | 120 MOA |
| Overall Length | 10.1 inches |
| Weight | 32 oz |
| Finish | Hard anodized, Stealth Shadow |
From the moment you take it out of the box, the scope exudes an impeccable level fit and finish. The clicks and detents on the turrets are crisp and audible, while the ocular and magnification ring turn smoothly with a slight resistance, just the way I like it. Vortex was forward thinking enough to include a high-quality aluminum throw lever to help rapidly change magnification. It's an impressive package to behold and Vortex has even managed to keep the length and weight down of this optic to Gen II 1-6X levels.
The Reticle
The reticle in this 1-10X is a first focal plane EBR-9 MOA reticle, a very functional BDC-type reticle with hold-overs out to 650 yards, wind holds for up to 20 mph, and ranging stadia.
Although the BDC reticle may not be desirable to some shooters, the scope comes with an excellent reticle manual to help map out the reticle to your particular ammunition. For example, if I use Black Hills 77-gr. OTM and tune the zero to be about ½" high at 50 yards, that'll put the center of the dot at 220-225 yards, and my drops will be within about ¼ MOA of the hash marks.
I do lose a defined aiming point for some of the closer targets, but this scope wasn't made to shoot small groups anyway. If I needed to engage a target at 100-200 yards, I would use the upper hemisphere of the segmented circle, which should be accurate enough.
A unique aspect to this reticle that certainly helps is that the segmented circle and dot are actually partially see-through, negating the issue of your reticle covering up portions of your target.
At the Range
Getting the scope zeroed on my SAINT Victor 5.56 rifle was incredibly easy, due in no small part to the accurate and repeatable tracking of the turrets. I had tested the tracking beforehand, dialing the turrets up to 30 MOA before going back to zero. Unsurprisingly, the Gen III passed with flying colors. The 25 MOA per turn on the turret would also allow the shooter to precisely dial their adjustments out to 600 yards and beyond without going through a full revolution. This is handy since there is no zero stop or revolution indicator on the low-profile turrets.
Shooting with the scope on 1X was simply brilliant. It has a wide field of view, a very generous eye box and a truly daylight bright reticle. In overcast weather I found the "6" and "7" settings to be just about perfect, so I imagine "8" and "9" would work well when it's bright and sunny out. Transitioning between multiple targets on 1X was every bit as quick as shooting with a red dot set up. Putting hammer pairs on three targets spaced about 20 feet apart at 10 yards, I was consistently in the three second range for multiple passes. Of course, you can always add a non-magnifying red dot with an offset mount like the Valhalla Tactical Hanger.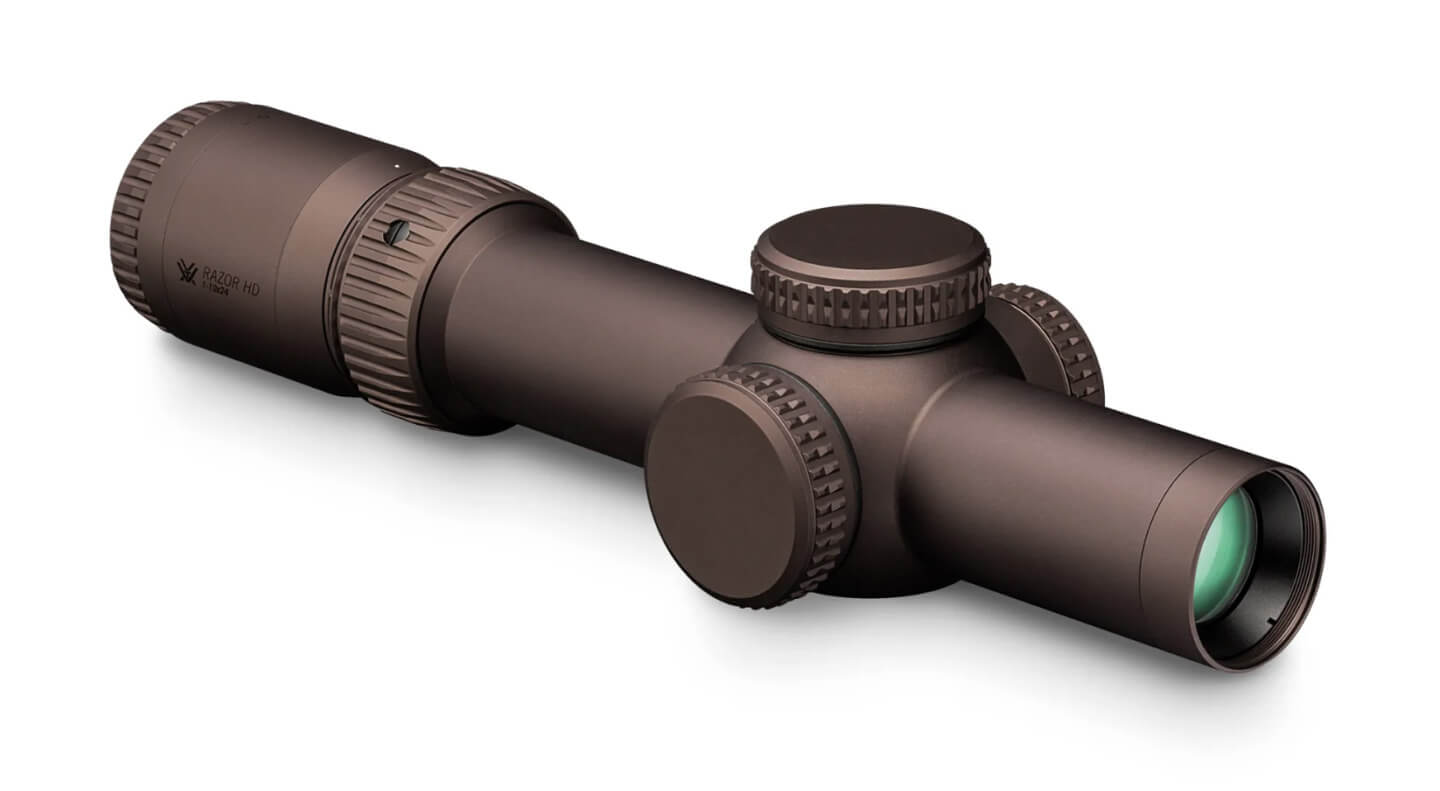 I didn't have the chance to really push the distance on this optic, but I have every confidence that it would've continued to impress me as I dialed up the magnification and started slinging lead.
Conclusions
I've competed in my fair share of DMR and multi-gun matches using a variety of low power variable optics and the Vortex Gen III 1-10 just might take the cake. It feels bomb proof, well thought out, and very versatile, meaning you could run this thing on just about any gas gun and it'd do fine.
Is it expensive? Oh yeah, with an MSRP of $2,899 and a street price just under $2K it's not cheap. But, if you want one of the best multi-role optics for your carbine, this is it.
Editor's Note: Be sure to check out The Armory Life Forum, where you can comment about our daily articles, as well as just talk guns and gear. Click the "Go To Forum Thread" link below to jump in!
Join the Discussion
Featured in this video
Continue Reading
Did you enjoy this video?
28