When I'm putting together a new long-range rifle, I like to think that choosing the rifle and caliber is the easy part — choosing an optic can be the confusing experience. For those looking for a quality scope, the Vortex Diamondback Tactical 4-16×44 FFP (first focal plane) is a great option that won't break the bank. It's a relative newcomer to the market that I've been using for the past year on a variety of rifles from .22 LR to 6mm Creedmoor and I'm happy to report that it hasn't let me down.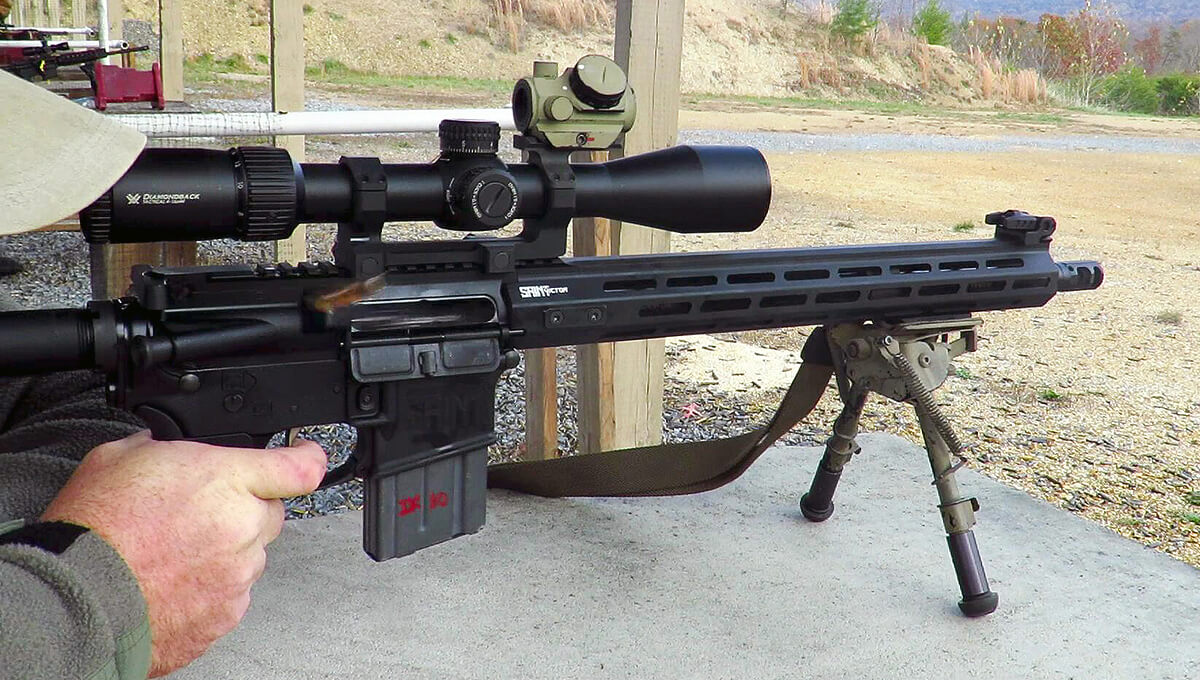 The Details
Coming in at just 14″ long, weighing 23.1 oz., this scope is a good size and weight to feel at home on any rifle. The 30mm main tube offers multiple mounting options and gives 25 mrad (85 MOA) of internal travel for both windage and elevation. The target turrets are resettable to zero, with the mrad version that I have providing 6 mrad per turn. If mrad isn't your thing, the Diamondback Tactical is also available in a MOA configuration also.
Mounted in a 20 MOA mount I had 16.5 mrad of travel, more than enough to dial just about any centerfire cartridge to 1,000 yards and beyond. The tracking and return to zero has been repeatable and accurate as tested on a tall test target and in the field. My only gripe is that there is no zero stop or revolution indicator to help you once you get past the first rotation, so you need to be mindful of how many turns you make. A side focus parallax knob provides a crystal-clear image from 20 yards to infinity.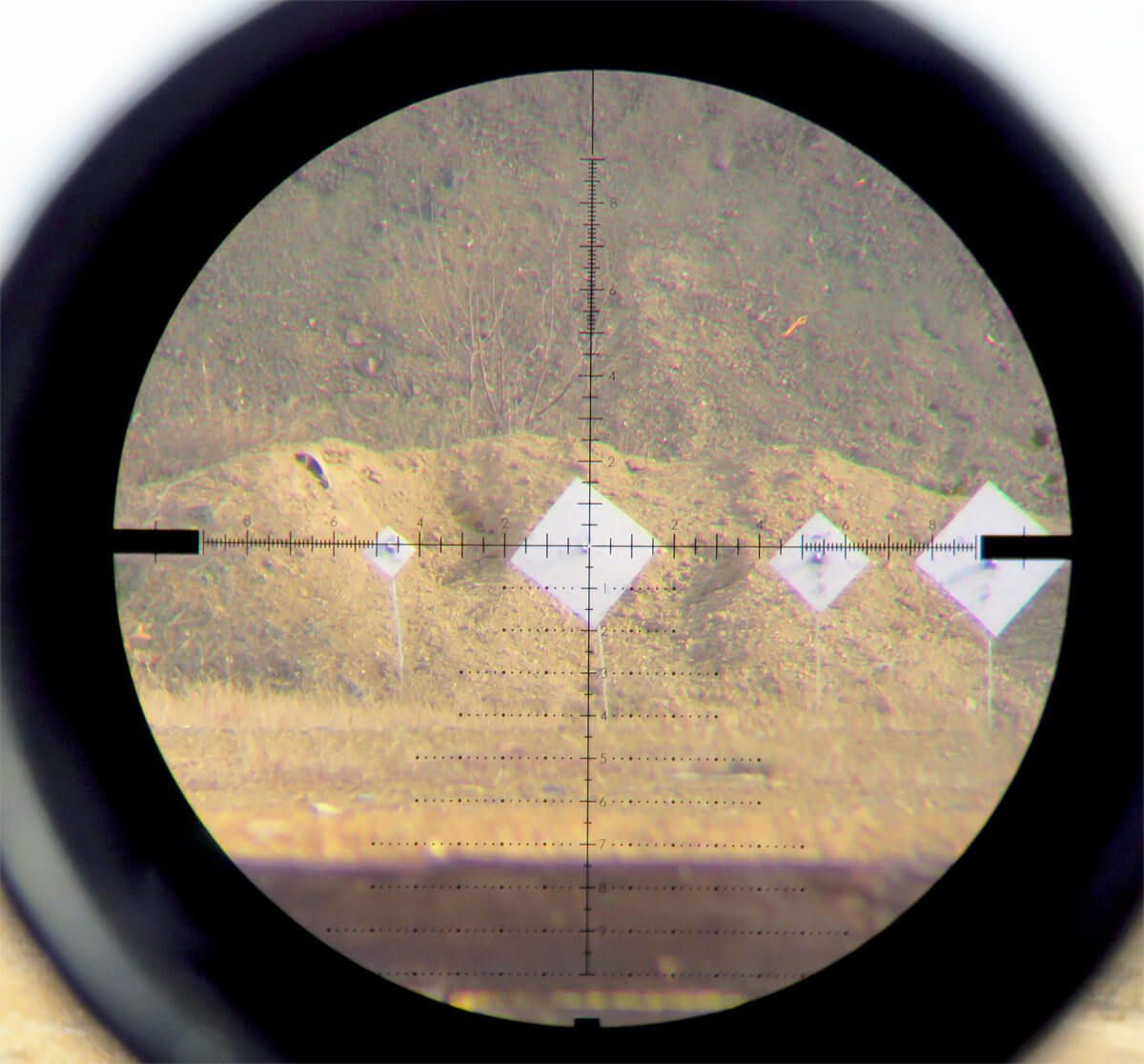 Setting Your Sights
Inside is Vortex's excellent EBR-2C reticle, a Christmas tree-type reticle that provides multiple hold-over points for wind and elevation. The reticle is placed in the first focal plane, which means the reticle is accurate at any magnification. This is a big deal in my eyes, especially at this price point. The optical performance is also quite good; even at 16X the image is clear with little chromatic aberration or distortion at the edges of the field of view.
The Diamondback Tactical line also features 6-24X50 and 4-12X40 versions. The MSRP on the 4-16×44 is $449.99, with actual prices online being lower. So be sure to check it out for yourself!
Editor's Note: Please be sure to check out the new The Armory Life Forum, where you can comment about our daily articles, as well as just talk guns and gear. Click the "Go To Forum Thread" link below to jump in!
Join the Discussion
Featured in this video
Continue Reading
Did you enjoy this video?
31