Editor's Note: Be aware of your local and state as well as federal laws and how they apply to carrying firearms and self-defense. This piece does not constitute legal advice. You can see part 1 here and part 3 here.
In this second segment of the Tactical & Legal video series, we sit in on a discussion between Rob Orgel, Lead Instructor at ER Tactical, who continues the discussion involving the many considerations, nuances and legal ramifications of being a responsible firearms owner with Magnus Eriksson, a criminal defense lawyer who practices in the area of use of force law.
As formidable and seasoned experts in their respective fields, these two professionals discuss their thoughts on mindset, best practices and considerations when it comes to preserving life should self-defense with a firearm be necessary, and how to best defend oneself legally thereafter. In this episode the following topics and more are considered:
How to prevent escalating force
Should I carry an unloaded firearm?
Training to become competent
Situational awareness and avoiding conflict
The Best Approach
In this segment, one of the most poignant and valuable discussion topics involves the steps and techniques you can employ in order to avoid danger in the first place. Preventing the need and use of escalated force in a situation can depend on many factors and variables, but doing everything you can to avoid a threat is obviously the best approach.
Among the topics reviewed, enhanced situational awareness and avoiding conflict are a core component of this discussion. This means picking up on social cues in public places, knowing what signs to look out for, and generally becoming more aware of your surroundings and identifying potential threats in order to avoid them.
Considering your response options and training and practicing verbal and non-verbal posturing and communication designed to deter would-be assailants while more selectively choosing your paths of travel throughout your daily routine can mitigate and eliminate unwanted encounters. Being mindful of these tactics before you step out your front door may be the difference between ending up in a courtroom or not.
Are You Prepared?
Another topic that is broached is whether a firearm should be carried unloaded. Should I have "one in the chamber" or not, and does this present any potential legal issues? Whereas the answer and opinions tactically may be obvious to seasoned EDC firearms community members, the legal side of the discussion entails a lot of nuance and introspective considerations for those new to the EDC way of life.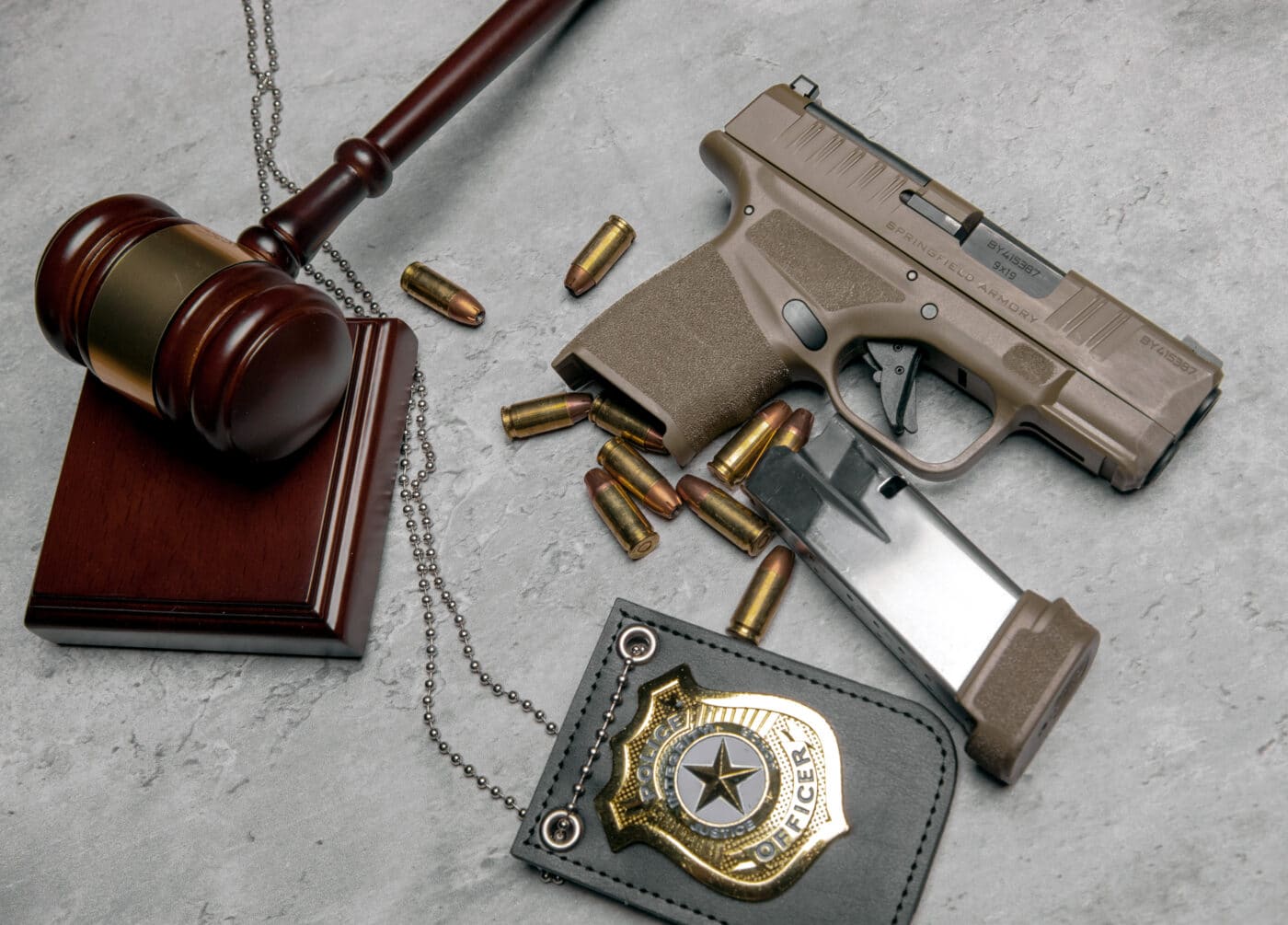 Training with your firearm to become competent and safe and demonstrate a level of dedication to performing under duress as legally and ethically as possible may also be examined in both the legal and tactical arena. As greater parts of the whole self-defense and legal process and potential outcome, how does your level of firearms training better make you prepared for such encounters? How does mental and physical preparedness enable you to first survive a gunfight, should that unwanted situation arises, and then how will your level of training potentially appear to a courtroom full of individuals who may or may not have any experience with firearms as part of their daily life?
Conclusion
The discussion delves deeper than you may have anticipated, and Rob and Magnus provide valuable insight in how to better train in order to be safe, competent and proficient with a firearm so that it may not only save your life, and also offer advice that might be the difference between mounting a successful defense or not in the courtroom when it comes to examinations of your character and background.
The value of situational awareness from both the tactically and legally focused mindsets are offered with some helpful tips and strategies to take these skills to the next level.
You can contact Magnus Eriksson, attorney-at-law, at 480-766-2256. To learn more about Rob Orgel and Emergency Response Tactical, click the link below.
Editor's Note: Please be sure to check out The Armory Life Forum, where you can comment about our daily articles, as well as just talk guns and gear. Click the "Go To Forum Thread" link below to jump in and discuss this article and much more!
Join the Discussion
Featured in this video
Continue Reading
Did you enjoy this video?
63