Swampfox Optics gained some serious traction after SHOT Show 2020 by offering an array of nice magnified optics, LPVOs and red dots. It was the Arrowhead LPVO line that really caught my eye, though. Offered in 1-6X, 1-8X and 1-10X variants, it was the latter that particularly drew my attention. This optic, specifically a 1-10x24mm scope, struck me as being extremely high quality considering its very reasonable price point of just $549.99 and extremely clear glass.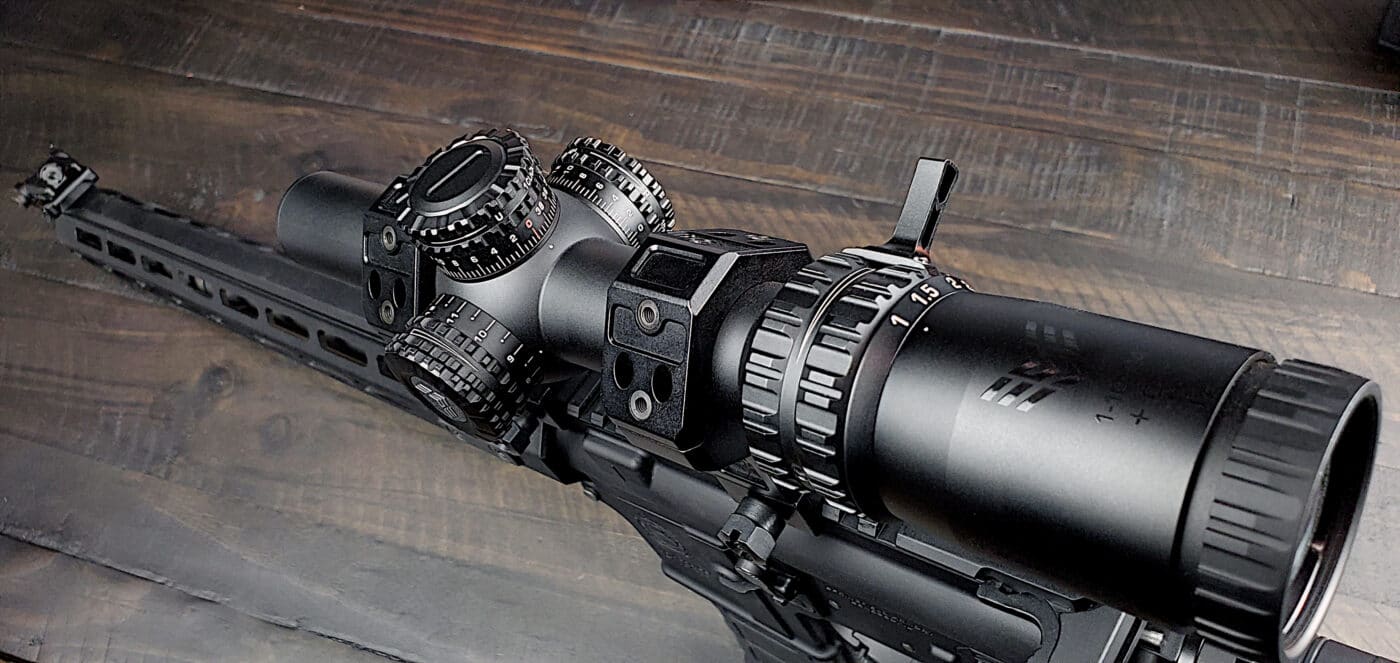 For those who don't know what the LPVO stands for, it is "low power variable optic". These are a close- to intermediate-range optic that seeks to bridge the gap between a red dot and a more traditional scope. These optics are extremely popular in the competition world and the military alike. For additional specialized scope terms, be sure to read Wayne Van Zwoll's article.
Swampfox Arrowhead LPVO
1-10X

Specifications

Here are the specs on the Swampfox Arrowhead 1-10x scope:
| | |
| --- | --- |
| Power & Lens Diameter | 1-10x24mm |
| Reticle Plane | Second focal plane |
| Reticle Illumination | Yes |
| Reticle Style Options | Guerilla Dot BDC, Mil-Dot or MOA Long |
| Tube Diameter | 30mm |
| Adjustment Range | 100 mils, both elevation and windage |
| Weight | 20.4 oz |
| Length | 10.7″ |
| MSRP | $549.99 |
Running and Gunning
This Arrowhead has some great options, including zero-reset turrets, Mil-Dot or MOA reticles with ranging capabilities to go out to 1,000 yards depending on caliber, and 12 illumination settings for the reticle.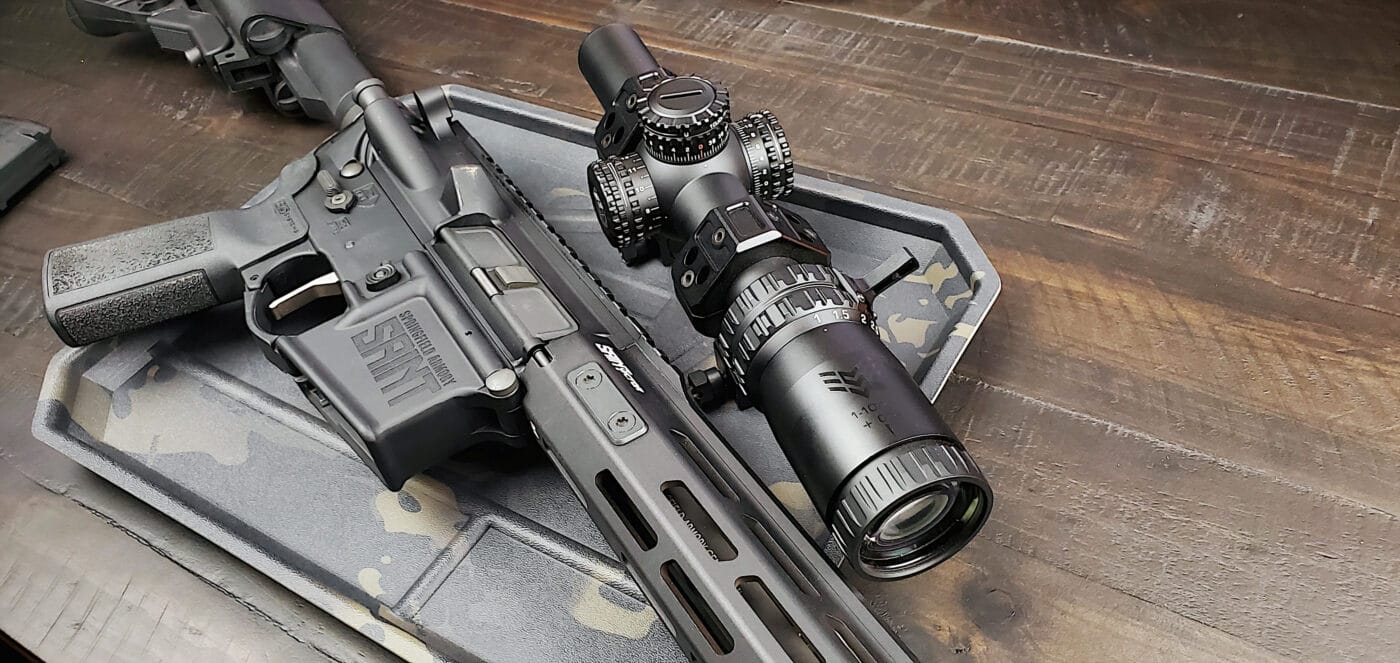 Although I have not been able to go more than 300 yards with this optic due to my range restrictions, the max setting at 10X makes life a lot easier than stretching a traditional red dot or irons at shorter distances (if anyone is still using irons for those shots). It also helped I was using Atlanta Arms Precision Match Ammo, making not only zeroing easy but providing tighter groups than my basic practice ammo at longer distances.
If you are doing up-close work on the range, the 1X setting gives a solid eye relief and fast acquisition of targets. When the long-range shot comes, the included skeletonized throw lever operates a smooth magnification increase to take you as far as you are capable of shooting.
It's All in the Reticle
There are several options for the second focal plane reticle on the Arrowhead. My chosen reticle was the Guerilla BDC. This reticle is designed with a chevron and is set in a 50/200 zero. These chevrons can be used to range from close to 800 yards on the .308/.556 model. If that isn't your thing, they have a Guerilla Dot MOA and MIL-Dot versions as well, so you are covered with your chosen math on long-range targets.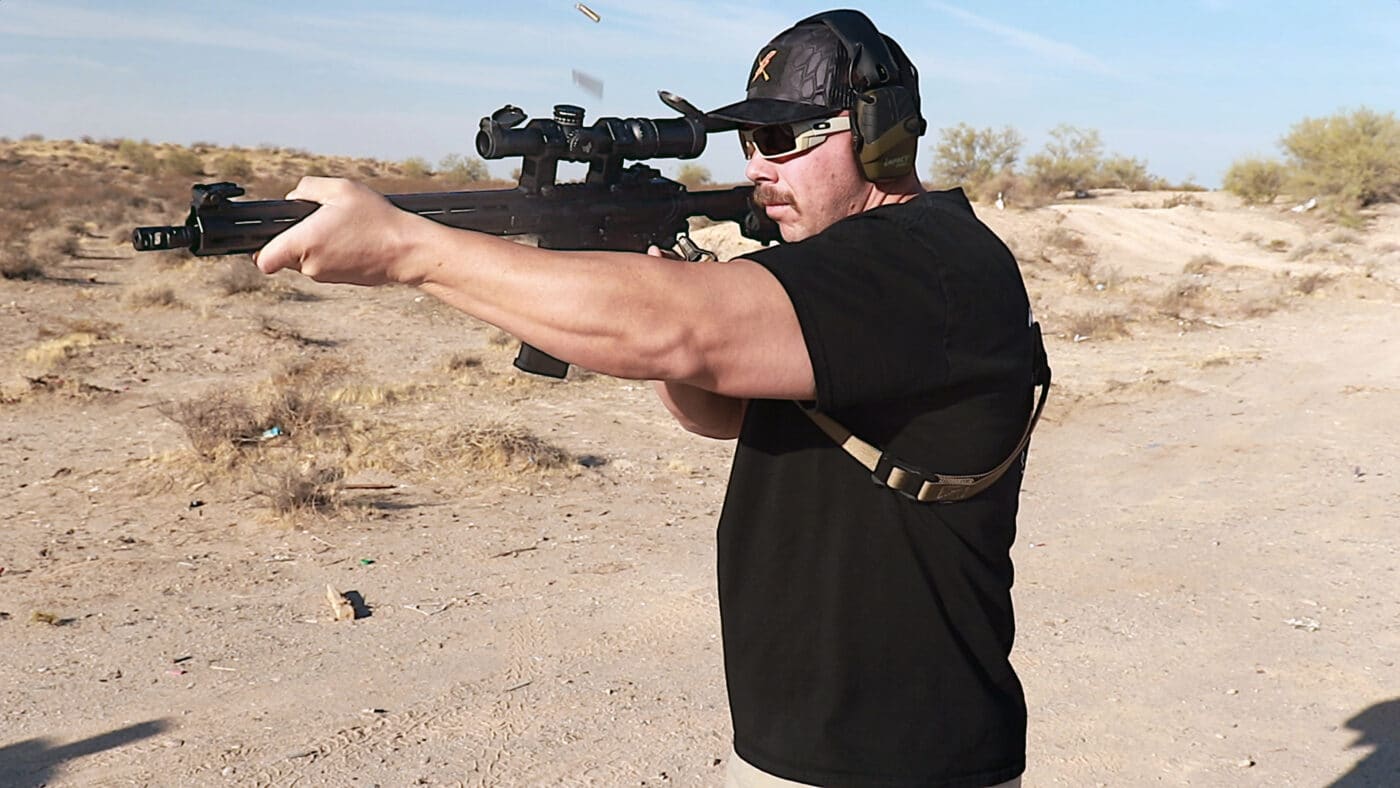 So, we should probably cover what the first focal plane and second focal plane are. Here is how I remember it: second is simple as it stays the same size always. First is fancy; it changes size with the magnification setting. I prefer second focal plane because it seems to be easier for me in LPVO's to quickly engage targets. When you pair this optic with something like the Springfield SAINT Victor rifle, longer target engagement becomes much easier.
For additional information on reticles, check out our article "First Focal Plane vs. Second Focal Plane."
Built to Work
The Swampfox Arrowhead is IPX7 rated for waterproofing and durability. It has been tested to 1,100 Gs for an impact rating and has been nitrogen purged. The lenses are fully multicoated, hydrophobic and scratch-resistant. The etched reticle will give you a great sight picture, and 12 brightness settings allow you to adjust for those bright days on the range. If you're a night vision shooter, you have two options for that as well.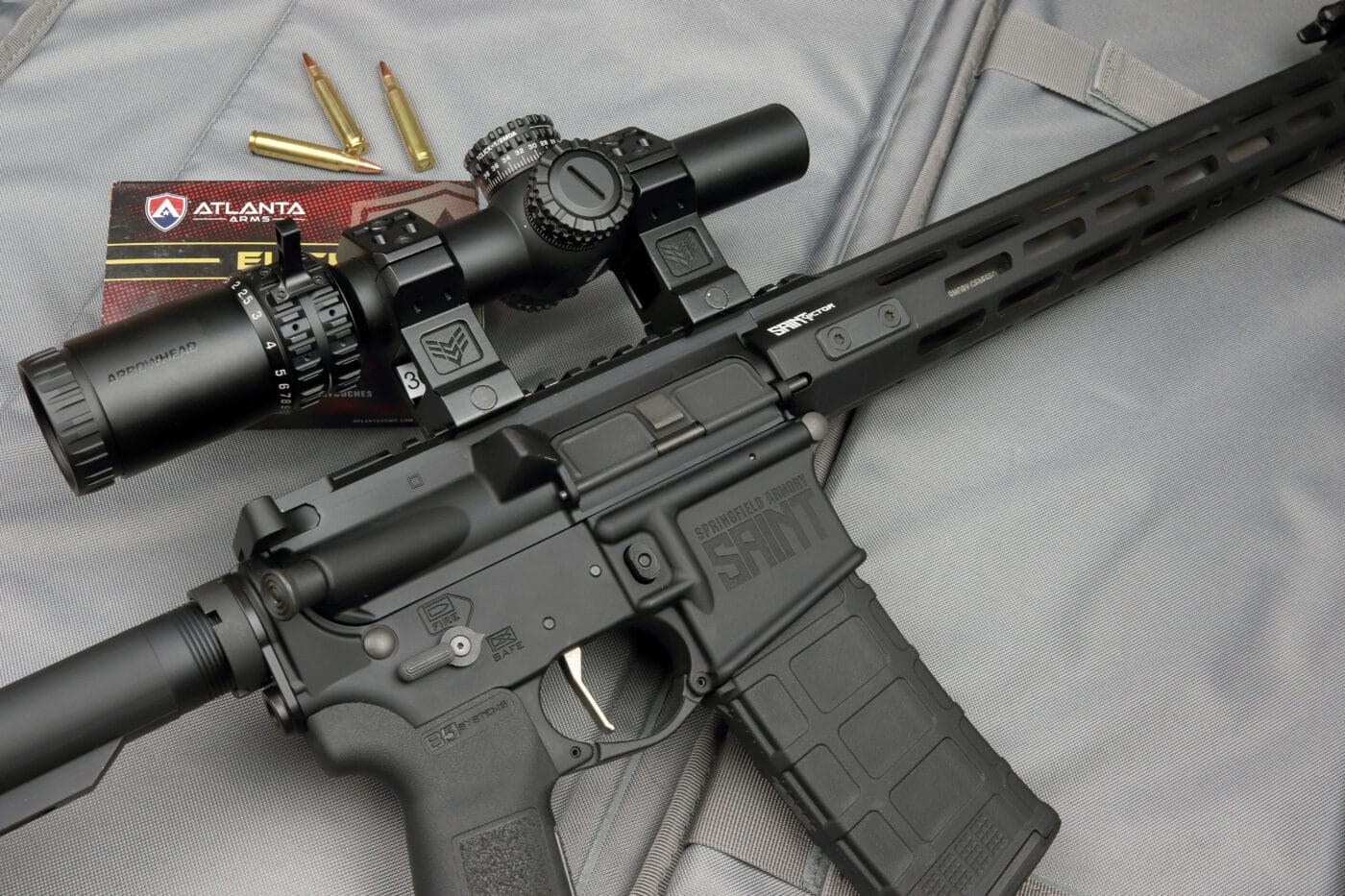 Finishing out the specs on this one is the 50,000 round guarantee of quality, which basically means a lifetime warranty for practically all of us out here. If I had to pick apart one thing on this optic, the flip-up caps were not the best. After a day in the sun they became really loose, but honestly I never really use them anyways. However, considering the price and performance of this optic, I think that's a pretty minor concern.
Conclusion
At an MSRP of just five and a half bills, and with a lot of really impressive features, the Arrowhead LPVO 1-10X is an amazing deal. With its features and performance, combined with what is effectively a lifetime warranty for most of us shooters, it's in my opinion a great buy.
Editor's Note: Please be sure to check out The Armory Life Forum, where you can comment about our daily articles, as well as just talk guns and gear. Click the "Go To Forum Thread" link below to jump in!
Join the Discussion
Featured in this video
Continue Reading
Did you enjoy this video?
35