Swampfox Trihawk 3X Prism Scope
October 24th, 2020
5 minute read
In late November of 1971, 56 American Special Forces operators under the command of Colonel Arthur "Bull" Simons assaulted the North Vietnamese prison camp at Son Tay a mere 23 miles from Hanoi. Operation Ivory Coast was exquisitely planned and perfectly executed. However, all 65 expected POWs had been moved earlier in the summer due to contaminated well water from flooding. Despite its undeniable tactical success, Ivory Coast failed to liberate a single American.
However, this audacious attack pioneered such stuff as joint service operations, terrain-following radar, Forward-Looking Infrared (FLIR) navigation and helicopter air-to-air refueling. Additionally, many of the operators on the mission outfitted their rifles with (for the time) cutting-edge accessories. Though the mission was technically a failure, the tactics and equipment it birthed changed the way we run our guns.
Tomorrow's Optics, Today
Nowadays, everybody has something sparkly parked atop their favorite black rifle. In the past you had to choose between a simple 1X red dot sight or something magnified that could bring your targets in closer at the expense of your peripheral vision and situational awareness. Now Swampfox Optics offers a neat 3X magnified optic with a truly breathtaking field of view. They call this workhorse the Trihawk Super Wide Angle 3×30 Prism sight.
I've run a lot of tactical glass, and the Trihawk is legit fresh and different. For starters, this thing is as rugged as John Wayne's toupee. If you run out of ammo you can always strip this sight off and beat somebody with it. The sight is IPX7 submersible to one meter for half an hour and rated for recoil forces up to 800 G's. The unit is guaranteed up to 50,000 rounds.
The glass-etched Trident MOA illuminated reticle (a BDC reticle is also available, and both are offered in red or green) is powered by a single included CR123A battery. This reticle offers 40 MOA of vertical holds in 4 MOA increments. Should the spirit lead you can combine custom load data and a ballistic calculator to establish proper holdovers no matter the host weapon. When mounted atop my trusty Springfield Armory SAINT rifle, the Trihawk reaches out as far as my high-mileage eyeballs will allow.
There are 10 digital press illumination settings for the reticle along with two that are NVG compatible. The sight can be set for Auto-On Wake-Up and left activated all the time. In this mode the reticle illuminates automatically when the sight is moved. A fast-focus eyepiece lets you easily adjust the diopter to suit your particular peepers. Adjustment turrets feature 0.5-MOA-per-click increments and can be manipulated using the top of the turret cap as an improvised wrench. Turret caps are secured in place via steel cables.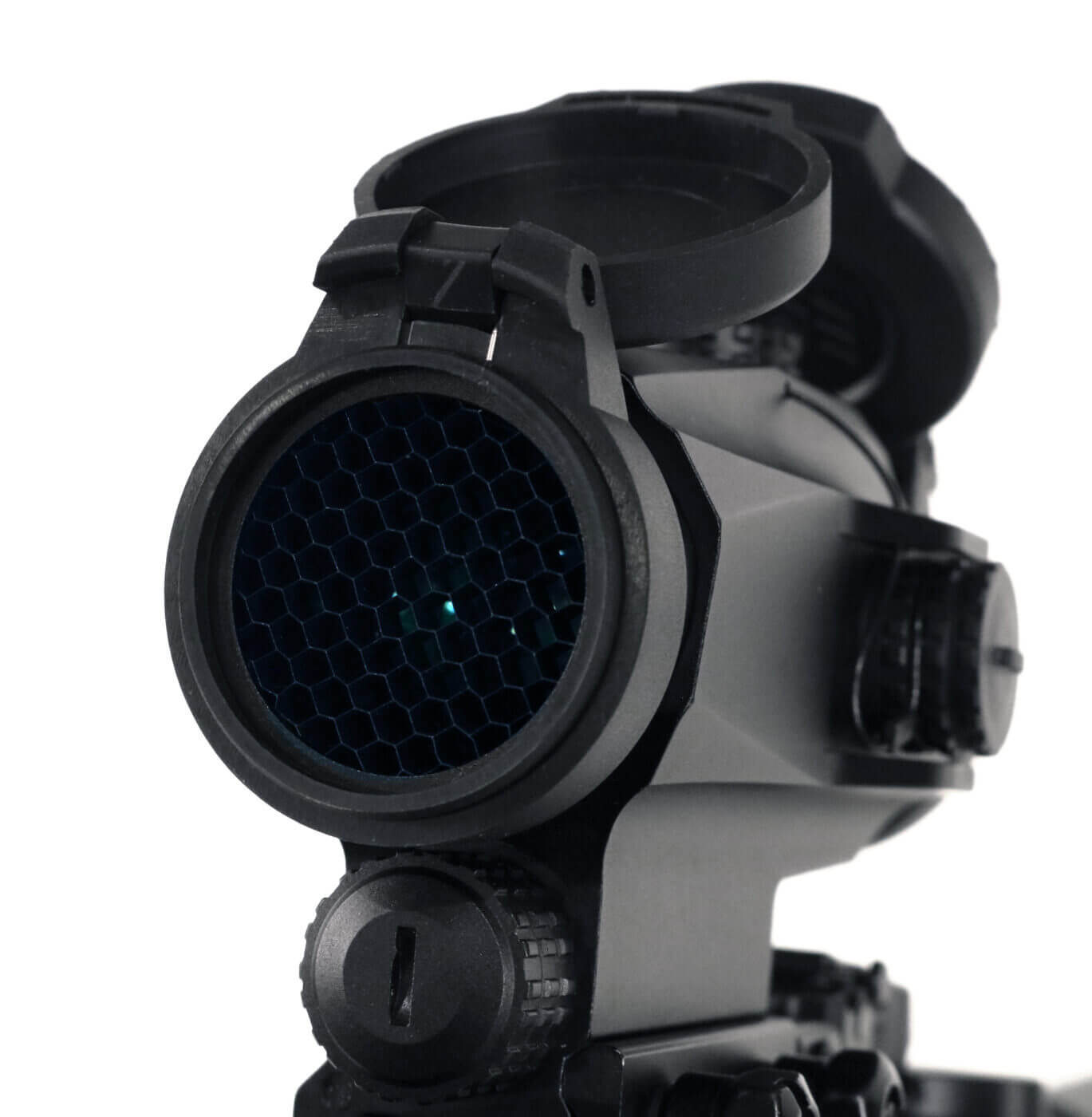 The sight comes with a nice set of flip-up scope covers and a honeycomb anti-reflection device. This nifty bit threads over the objective lens and cuts down glare while minimizing the possibility of reflected flash in the direction of your target. The scope mounts to any standard Picatinny rail.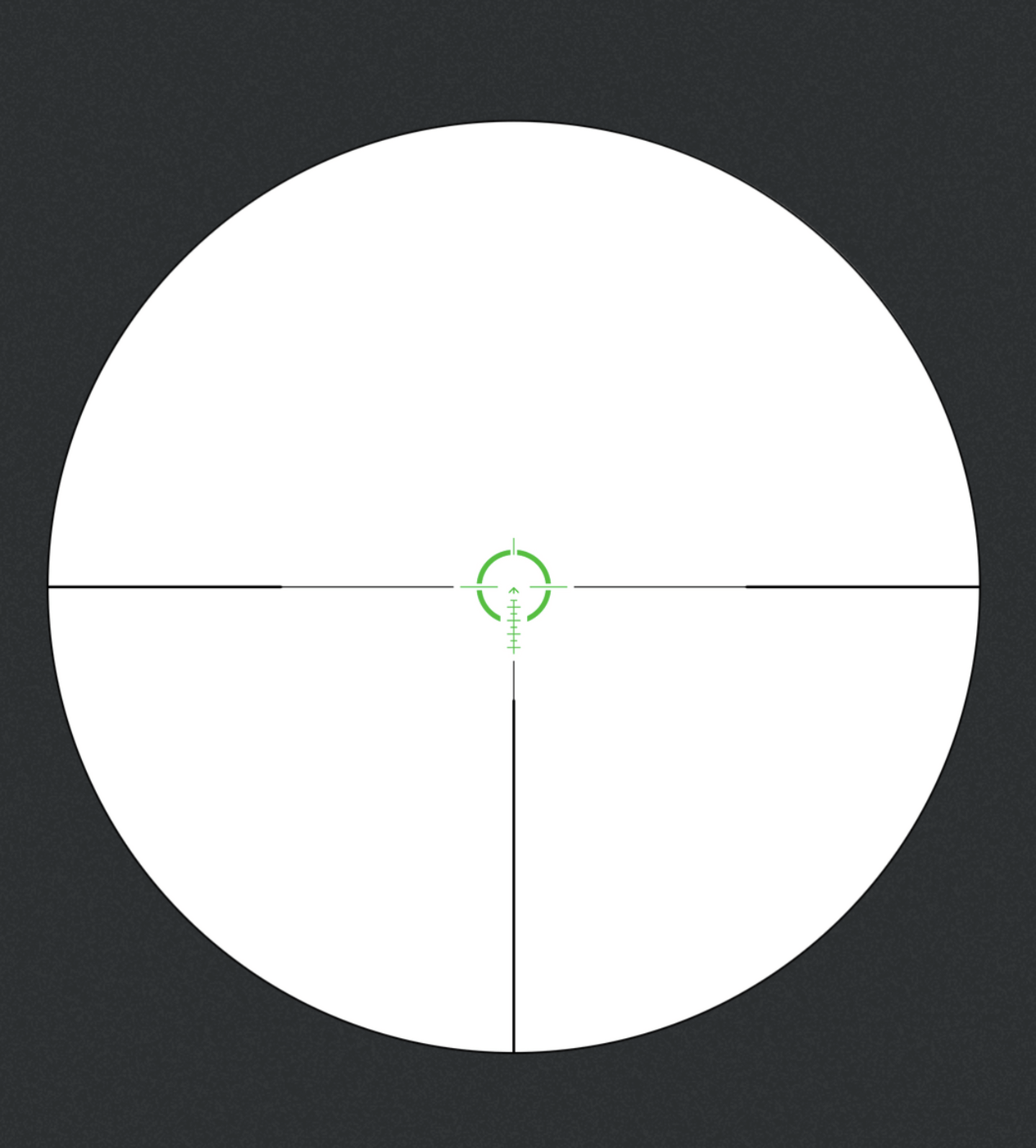 What is just shocking about this optic is its preternaturally wide field of view. For a guy accustomed to magnified tactical optics that seem like you are peering through a toilet paper tube, the Trihawk Prism sight offers a whopping 53′ field of view at 100 yards. The resulting fish-eye perspective allows significantly enhanced peripheral vision and improved situational awareness when you are behind the gun and working at distance.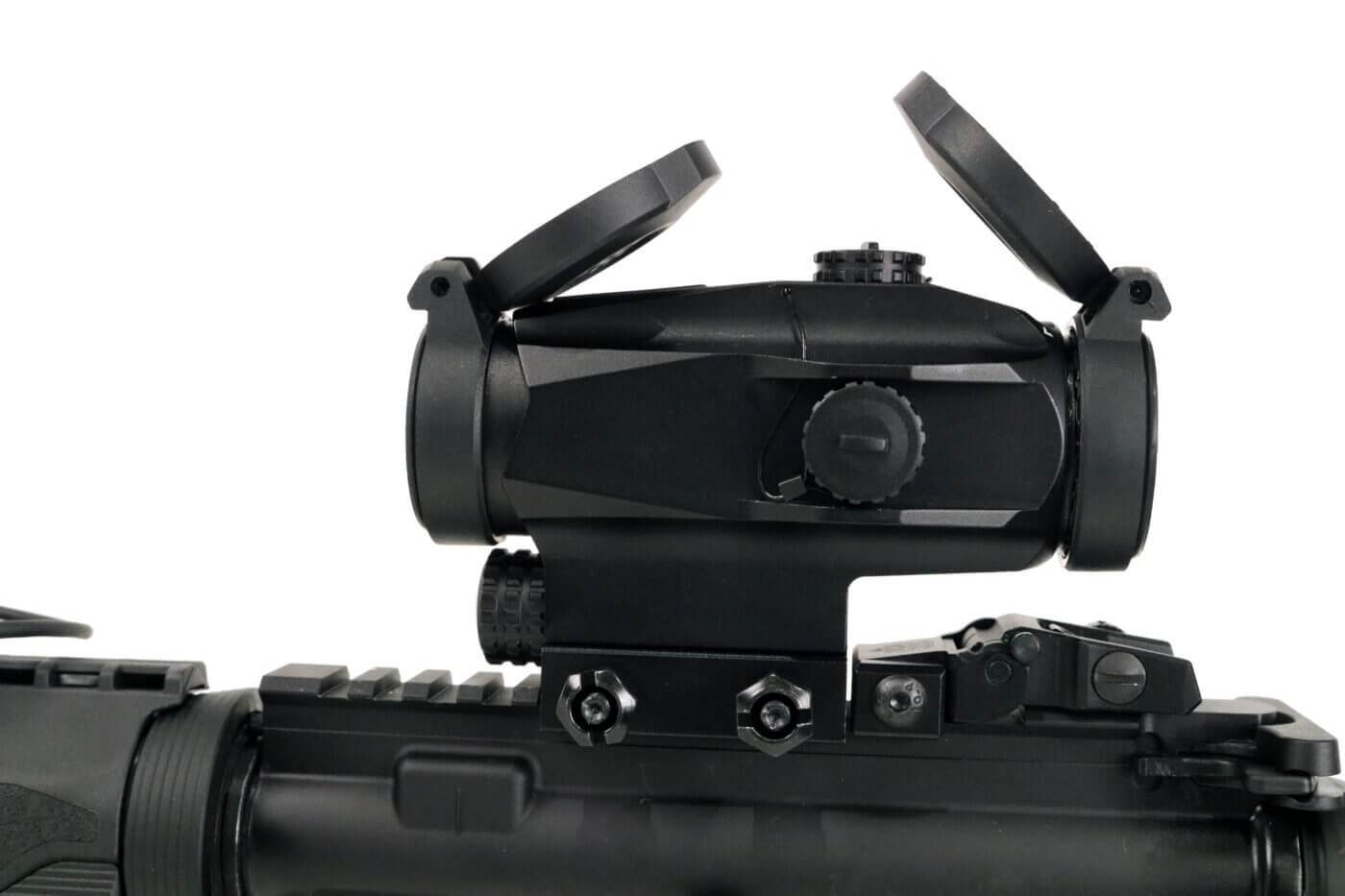 Practical Tactical
I've found that 3X magnification is about perfect for my seasoned eyeballs. In my foolish youth I could consistently connect out to 400 meters or more with nothing more than an unadorned M16A1 and iron sights. Nowadays a little magnification goes a long ways. Had I enjoyed such a trinket back in my prime I would have performed that much better.
Running the Trihawk really is a unique experience. Once you take its measure the wide field of view seems liberating. Should you ever need to use such an optic for real the capacity to keep track of what is going on around your target could become critically important.
Up close with a little trigger time I found that I could run my SAINT with both eyes open and use the illuminated chevron as a serviceable close-range CQB tool as well. The dissimilar magnification between your eyes takes a little getting used to, but AH64 Apache helicopter pilots live in that state and do just fine.
Where I really found my sweet spot was out to about one hundred meters. Targets that might have been blurred or indistinct over iron sights (to learn how you should zero your iron sights, click here) or through an unmagnified red dot jumped in tight with crystal clarity through the Trihawk. The simple uncluttered reticle is easy to use and helpful without being a distraction.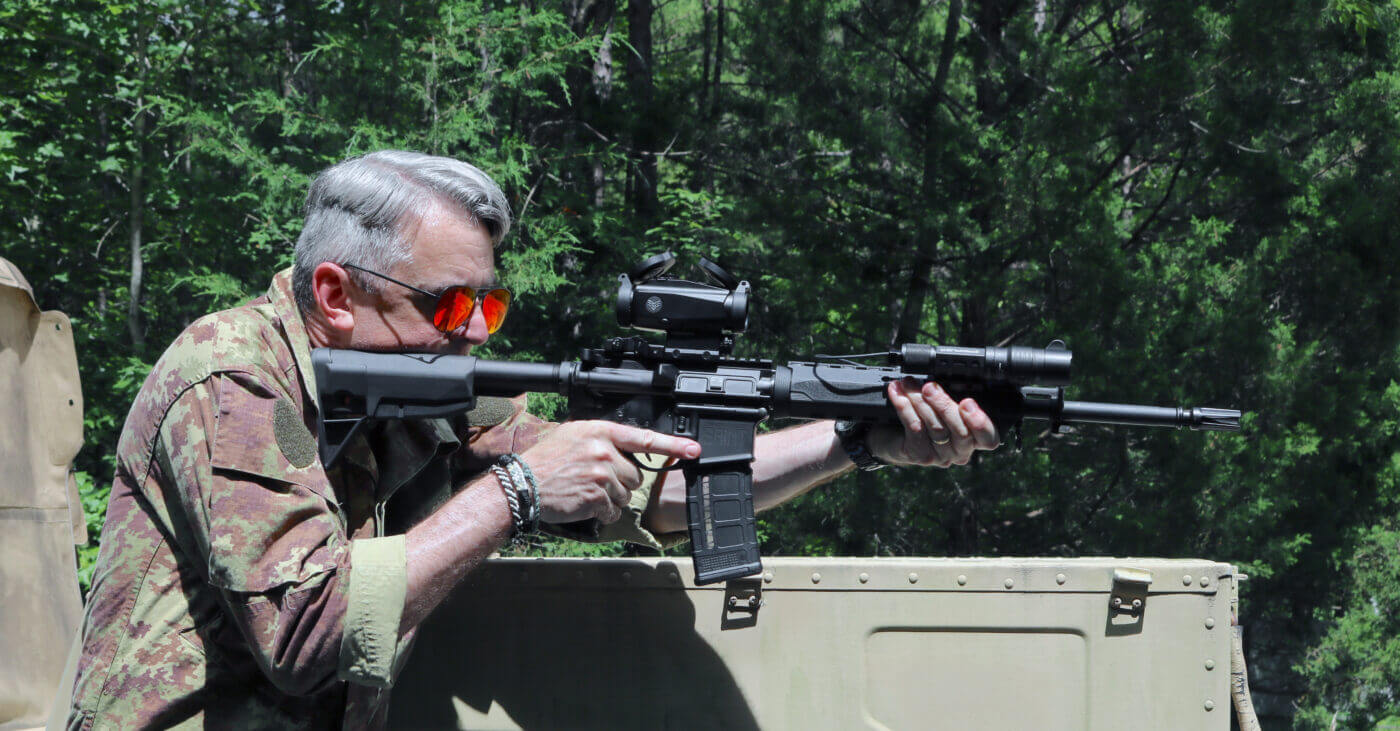 Denouement
The Springfield Armory SAINT combines premium features with a Working Man's price to bring reliability, accuracy, and match-winning, home-defending performance to American shooters. The Swampfox Trihawk adds 3X magnification that draws distant targets closer while offering a truly unparalleled expansive field of view. This holy melding is powerful, effective and fun.
Your local gun emporium is cluttered with top-flight optical sights designed to make great guns even greater. In the Swampfox Trihawk we find something that is refreshingly new. Well-designed, nicely executed and contrived by folks who clearly know how to shoot, the Trihawk is bold new tactical glass.
Editor's Note: Please be sure to check out The Armory Life Forum, where you can comment about our daily articles, as well as just talk guns and gear. Click the "Go To Forum Thread" link below to jump in and discuss this article and much more!
Join the Discussion
Featured in this article
Continue Reading
Did you enjoy this article?
70