The Armory Life Interviews:
Steve Hornady
August 16th, 2023
8 minute read
While now an industry giant, Hornady's growth from its humble beginnings right after World War II to what it is today is a wonderful example of how the American Dream can come true. Founded by Joyce Hornady in 1949, the fascinating story of Hornady Manufacturing is told by his son and its current president, Steve Hornady.
Mr. Hornady was kind enough to give us a personal view of the company his father started in the wake of the second world war, and the prompts and products that have charted its path. We would like to thank him for taking the time to do this Q&A session with The Armory Life.
The Armory Life (TAL): Tell us about your growing-up years, and how you were introduced to firearms.
Steve Hornady (SH): I remember as a little boy holding bullets to feed Dad's handloading press in our basement, and hearing him talk of night trips to the dump to shoot rats. When I was five or six, we went on prairie dog safaris here in Nebraska.
TAL: When, where and how did your father Joyce start making bullets?
SH: Dad was making bullets during World War II so he and his friends could shoot varmints. Shortly thereafter, he used spent .22 cases to make bullet jackets. He shot competitively in the late 1930s and as much as he could into the 1940s.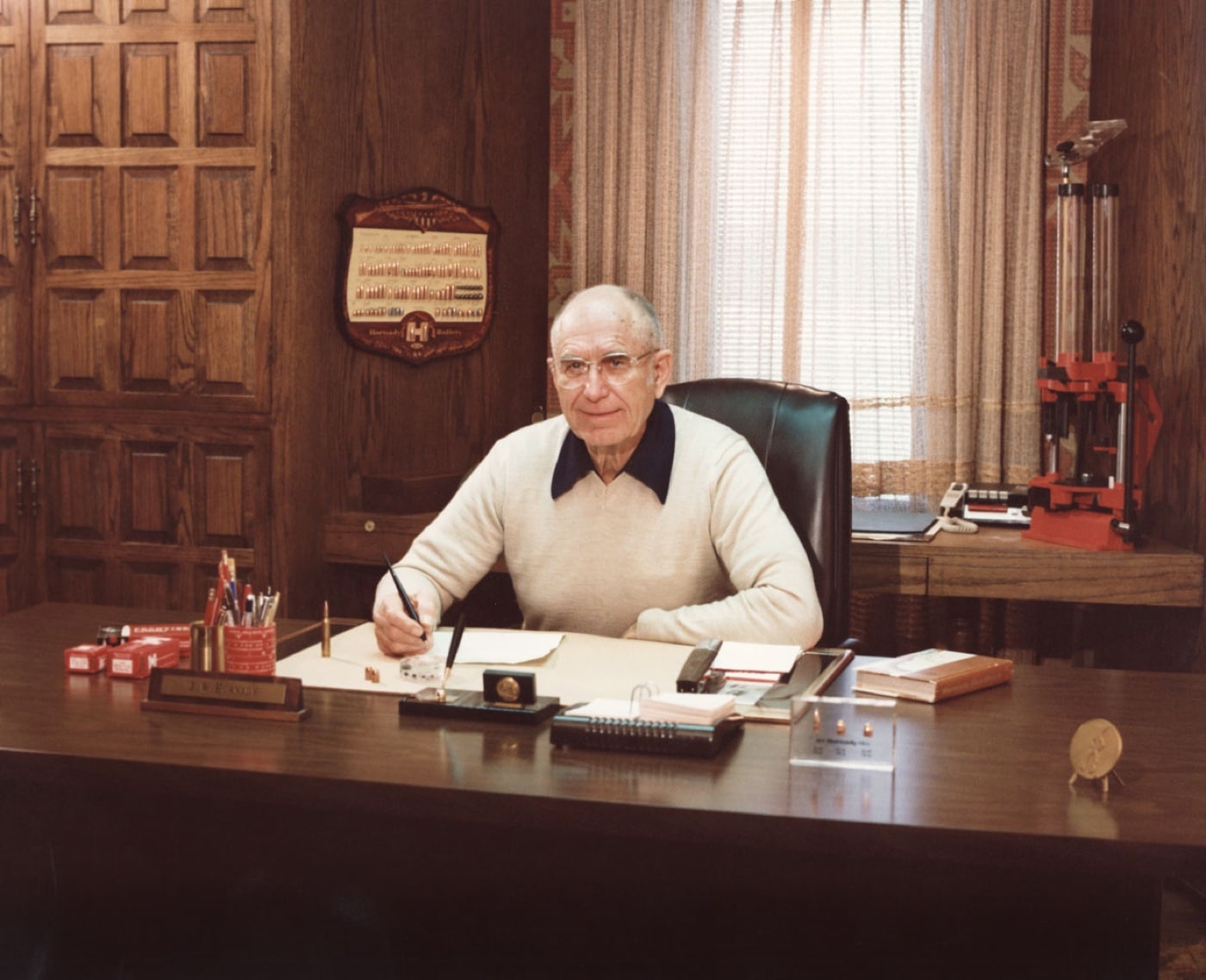 He shot often with Vernon Speer, who had a machine shop in Lincoln. He and Dad collaborated on a line of bullets. Re-worked rimfire cases were replaced with better jackets. Then Vernon moved to Idaho, and eventually the two men went their separate ways. Dad bought a surplus bullet assembly press, got an investor to back him and plunged into the bullet business in 1949, the year I was born.
TAL: Were you working with your father early on? Did you envision becoming a company president?
SH: Our family believed in working as soon as you were able. As I kid, I mowed the lawn. By age 14, I was doing minor maintenance at the factory. I can't say when the future came to mind, only that at some point I wanted to be an important part of the company.
TAL: How did your mother and siblings contribute to the company in its early years?
SH: My mother, Marval Hornady, was a strong, self-reliant woman who worked hard. She kept books for Dad from the start, besides managing the household. She and Dad made family and business decisions together.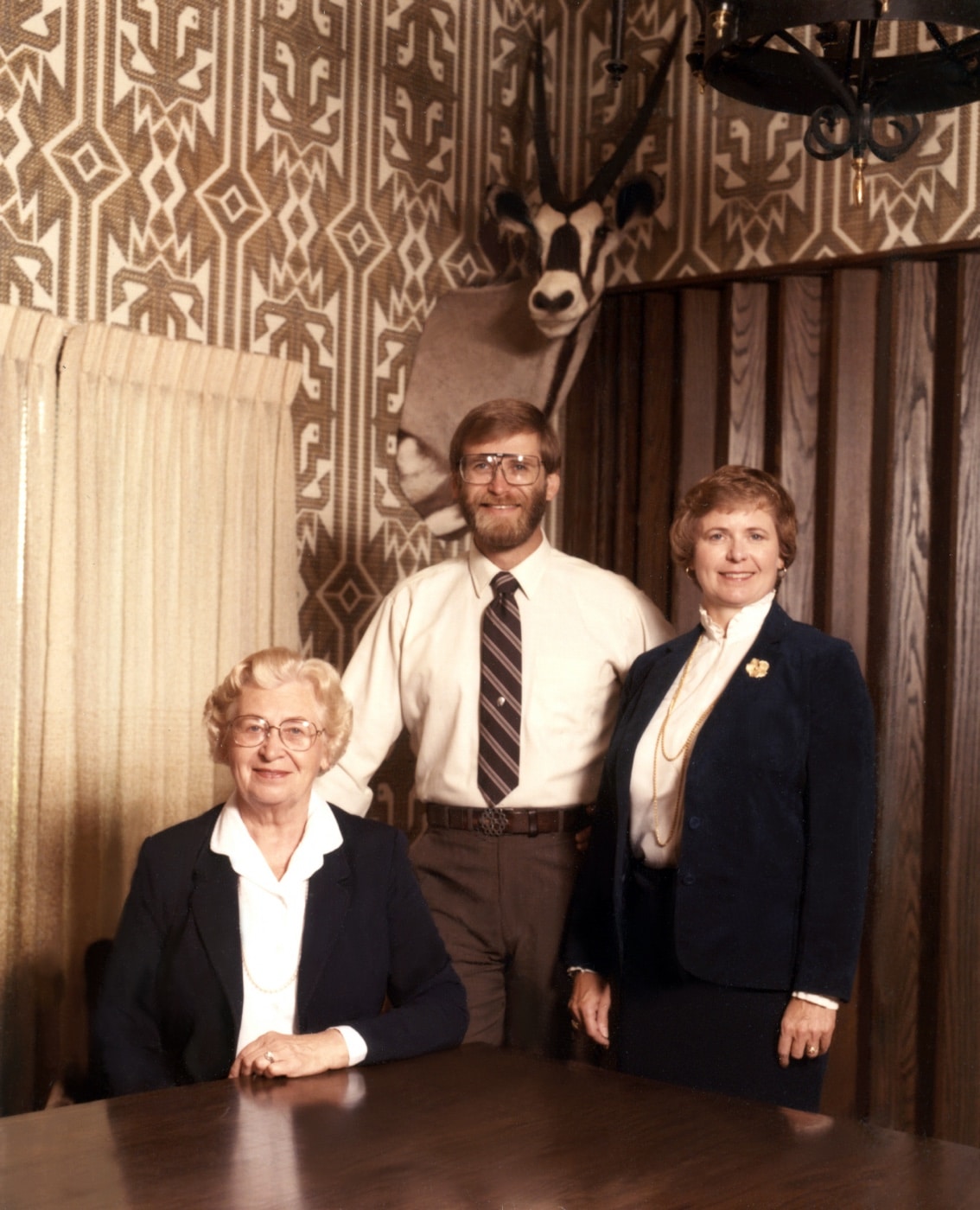 TAL: I recall Frontier Ammunition. What prompted the decision to sell cartridges as well as bullets for which Hornady was then known?
SH: In the early 1960s, Dad wanted to sell Hornady bullets to shooters who didn't handload. At that time, there was a glut of .30-06 and .308 brass available, much of it military surplus. We bought carloads, washed it, polished it and used it to make '06 and .308 cartridges. Re-forming it gave us .270 and .243 cases for those rounds. The response was favorable, so we built up that end of the business.
TAL: When, and under what circumstances, did you take the company reins?
SH: In January, 1981, Dad and company engineer Ed Heers and sales executive Jimmy Garber took off in our company plane for the SHOT Show. It crashed. No one survived. I would have been with them, but my wife had just endured a kidney transplant. I was with her and our kids.
As the only family member fully engaged in the business then, I was expected to lead it — though in retrospect, I was no more ready for that role than was my dog. Somehow, we made progress, and the company has since fared well.
TAL: Was the .17 HMR the first cartridge with "Hornady" in the name? How did it come about?
SH: Yes. Dave Emary, our chief ballistician and engineer at the time, was keen on the idea of a .17 rimfire. So were others in the industry. A friend at Federal had asked us to make a .17-caliber bullet years before Dave had a prototype cartridge on the .22 Magnum case.
But unlike some experimenters, Dave persevered, tweaking designs and components when early results disappointed. It didn't hurt to have a bullet factory he could tap for variations of our new poly-tipped V-Max bullet! When he brought me the final rendition, I was skeptical. Then I shot it. It was so fast, flat-shooting and accurate, well, I couldn't say no! It was the big news in 2002.
TAL: Is Hornady's recent focus on new bullet design market-driven or from personal interest?
SH: I don't know that you can separate those two prompts. We don't do consumer studies or assemble focus groups. We come up with products we like, thinking other hunters and shooters will like them too. Not all our ideas deliver homeruns at market, but they usually get on base.
TAL: How have your personal interests in shooting evolved? Does your family share them?
SH: As I don't move as quickly or easily as in my youth, I've given up on "run-and-gun" competition; but I still love shotgun shooting of all kinds. Not that I excel; but my enthusiasm for shotgun games now runs in the family. My son and grandson are avid Sporting Clays shooters. Daughters and their husbands have taken up big game hunting. Their hunts have enabled them to travel the world.
TAL: Hunting has taken you to many far-off places. Which was your most memorable? What kind of hunting do you enjoy most?
SH: Those are tough questions. The most unusual hunt I recall was for polar bear. That environment is unlike any other! As for my favorite places, I'd have to say new ones! I like to go where the country and culture, the hunting tactics and guides, as well as the animals, bring me fresh, memorable experiences.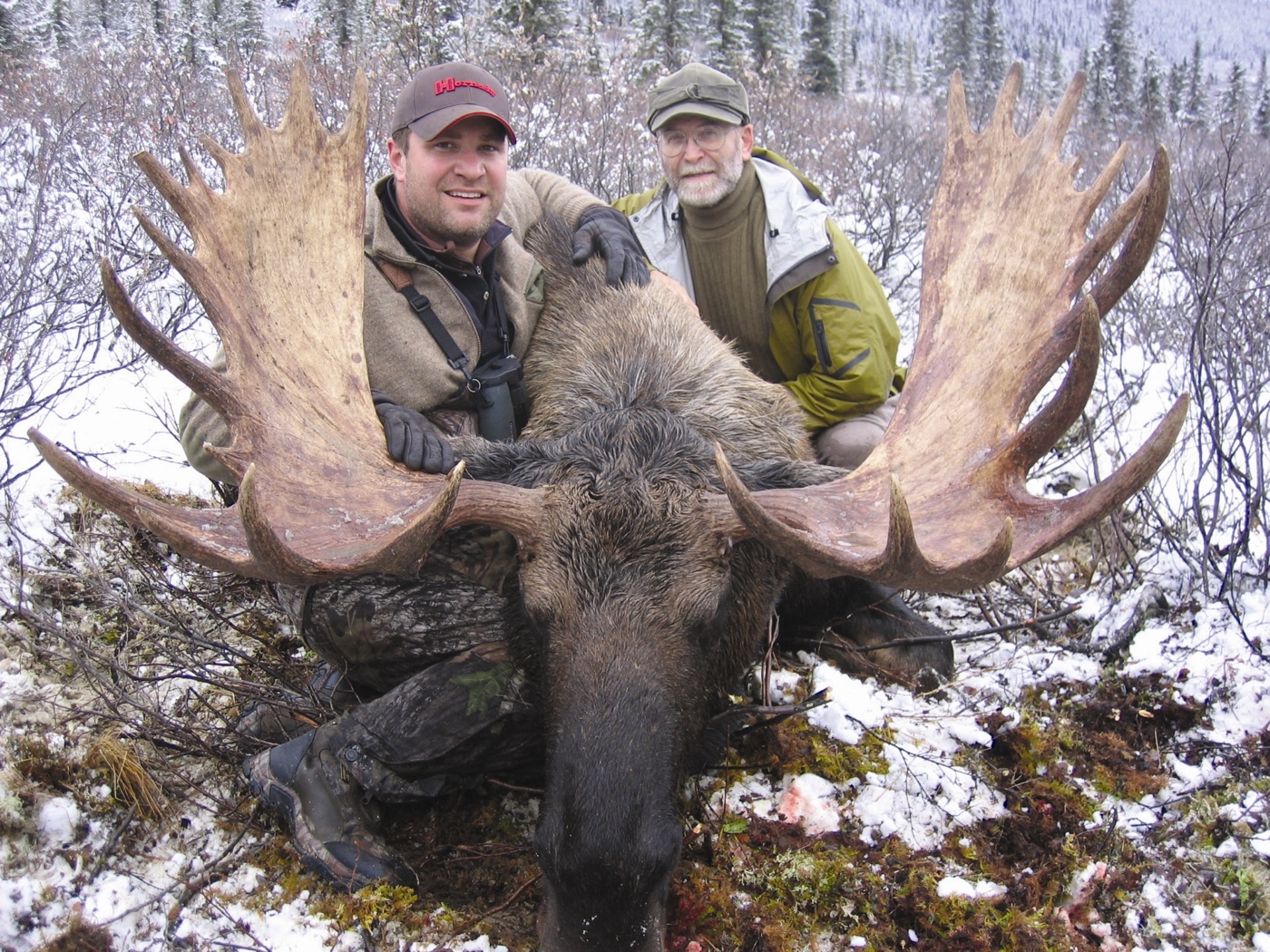 TAL: Springfield Armory has revived and refined famous service arms for civilians, as well as developed new offerings. How have these rifles and pistols affected ammunition sales?
SH: It's hard for us to keep track of all factors affecting market demand, or to account for all the blips in sales curves. But specific firearms have helped us develop many target and hunting rounds — our loads for the M1 Garand, for instance.
One of the charter chamberings in Springfield's Waypoint rifle is the 6.5 Creedmoor. That popular cartridge was born at Hornady and earned its reputation mostly with our ammo! We also have full suites of loads for the .223 and 5.56 NATO, also the .308, to serve the Springfield M1A and SAINT. Our handgun loads cover all chamberings in Springfield 1911s, SA-35s, Hellcats and the Echelon.
TAL: Ammunition shortages in the past have brought calls for more production. How has Hornady responded?
SH: Like everyone in the industry, we've done all we can to increase production. But the headwinds are strong. Finding and training qualified people, buying and installing new equipment, expanding the factory and building inventories — all are big commitments that take time and investment to fulfill.
TAL: To what do you attribute Hornady's success in making and marketing products, and in keeping them in such high regard among shooters?
SH: In all our product categories, we try to offer the very best value. We think our top-shelf hunting cartridges and components are the most consistently accurate, deadly and dependable — to repeat our own slogan. Shooters using our match ammunition compete at the highest levels.
It's important to remember, though, that not everyone wants to pay for the most expensive product; for some purposes, a "standard" grade will suffice. Within that category, our job is to give customers the most they can get anywhere for their hard-earned dollars.
TAL: How do you respond to trends in the shooting sports? Or do your products drive those trends?
SH: We have driven or at least nudged some markets along. Our 6.5 Creedmoor and PRC cartridges have helped make long-range shooting popular, and our products consistently show up in the hands of the best shooters. But we keep a close watch on the market, so we can tend demand not of our own making.
TAL: You're active, personally, in the National Shooting Sports Foundation (NSSF). How else do you work on behalf of shooters and the Second Amendment?
SH: I've served on the NRA board, and of course, we donate product to encourage participation in the shooting sports. We support and fund many events like "Friends of the NRA" banquets. Those play a big role in keeping people aware of what's happening in our industry, and in the politics that affect the future of hunting and shooting.
TAL: How do you envision Hornady's path over the next decade? What roles do you see for yourself and your son Jason?
SH: Jason is now the hands-on, day-to-day lead at our company. I've stepped back somewhat to give more attention to development — planning what we'll make and how we'll make it, how we can become more productive and efficient in our operations.
TAL: Have you a guiding principle you consciously bring to work each day?
SH: Be as fair and as generous as possible.
TAL: If you were to live the last 30 years over, what, if any, changes would you make?
SH: I don't think I have any major regrets. We should have been more aggressive in developing our ammunition- and primer-making capability, but that's hindsight. We made sound choices based on data valid at the time. I should have exercised more and drank less; but I'm not worried about that now!
TAL: Thank you so much for taking the time to do this interview with us, and for giving us your insight into the fascinating story of Hornady, as well as your own story. We truly appreciate it.
SH: Thank you. It was my pleasure.
Editor's Note: Please be sure to check out The Armory Life Forum, where you can comment about our daily articles, as well as just talk guns and gear. Click the "Go To Forum Thread" link below to jump in and discuss this article and much more!
Join the Discussion
Featured in this article
Continue Reading
Did you enjoy this article?
59