The concealed carry world has changed dramatically in the past few years. It seems like we are always reading about another state now offering constitutional carry as an option for law-abiding citizens. But the laws are not the only things changing and evolving in the world of every day carry (EDC); hardware has evolved substantially, too.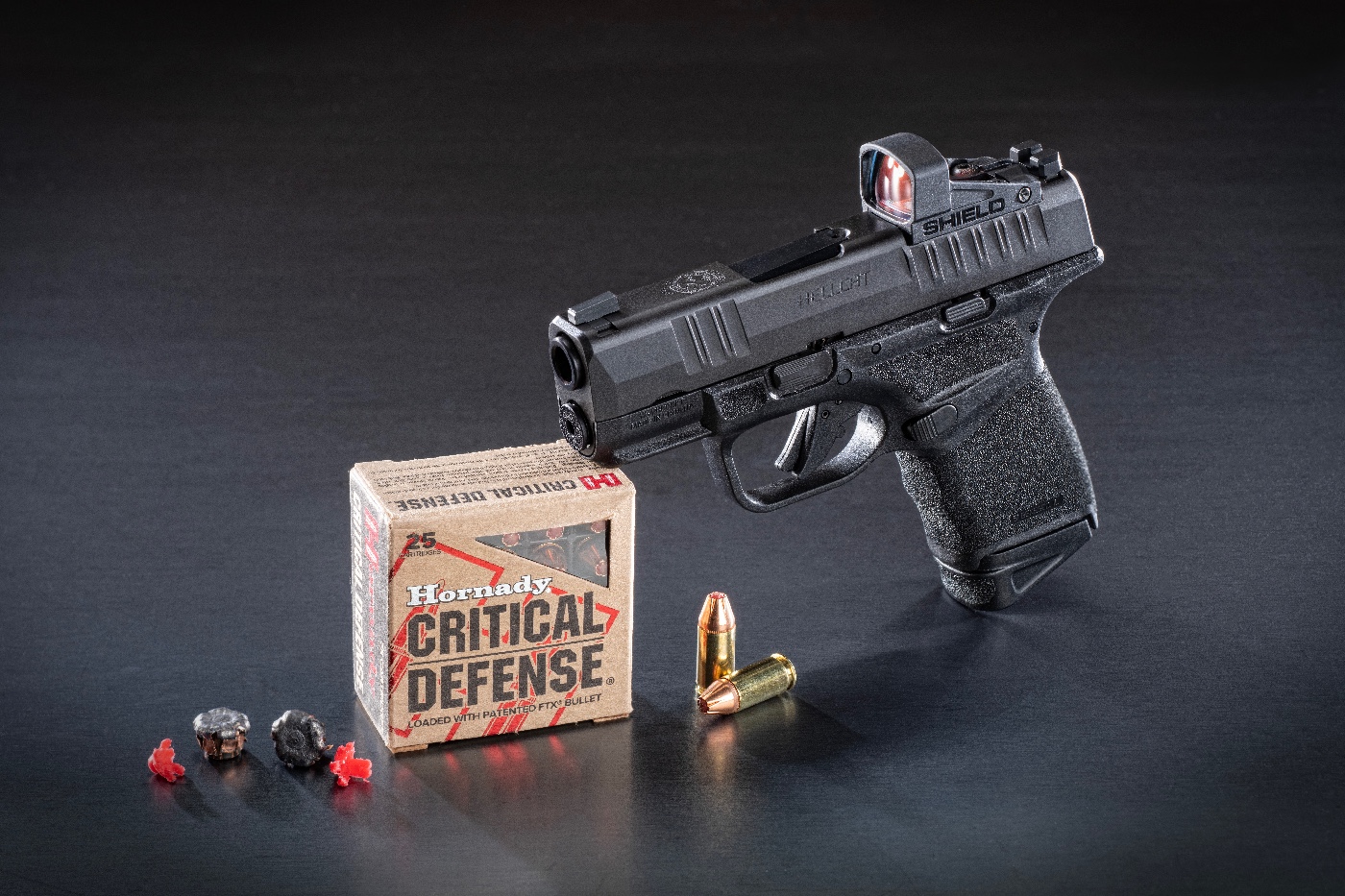 Pistols have gotten smaller, and ammunition capacity has increased. Red dots are now not only considered an option, but a necessity by many. There is a seemingly endless array of holsters for just about any carry mode you can imagine. As a result, a lot of new users can get lost in the details of selecting the right gun, and then the right holster. But they might easily overlook an equally important choice — your carry gun ammunition.
There is no bigger mistake you can make than selecting a high-quality firearm and a high-end holster, and the loading it with the cheapest range ammo you can find. Ammunition is something that many new users are grossly misinformed about, especially high-end premium ammunition.
I have always been very curious about premium ammunition and have learned they are not all made the same. Often, some premium ammunition performs much better in one firearm versus another; this is why testing your ammunition with your desired EDC pistol is so important.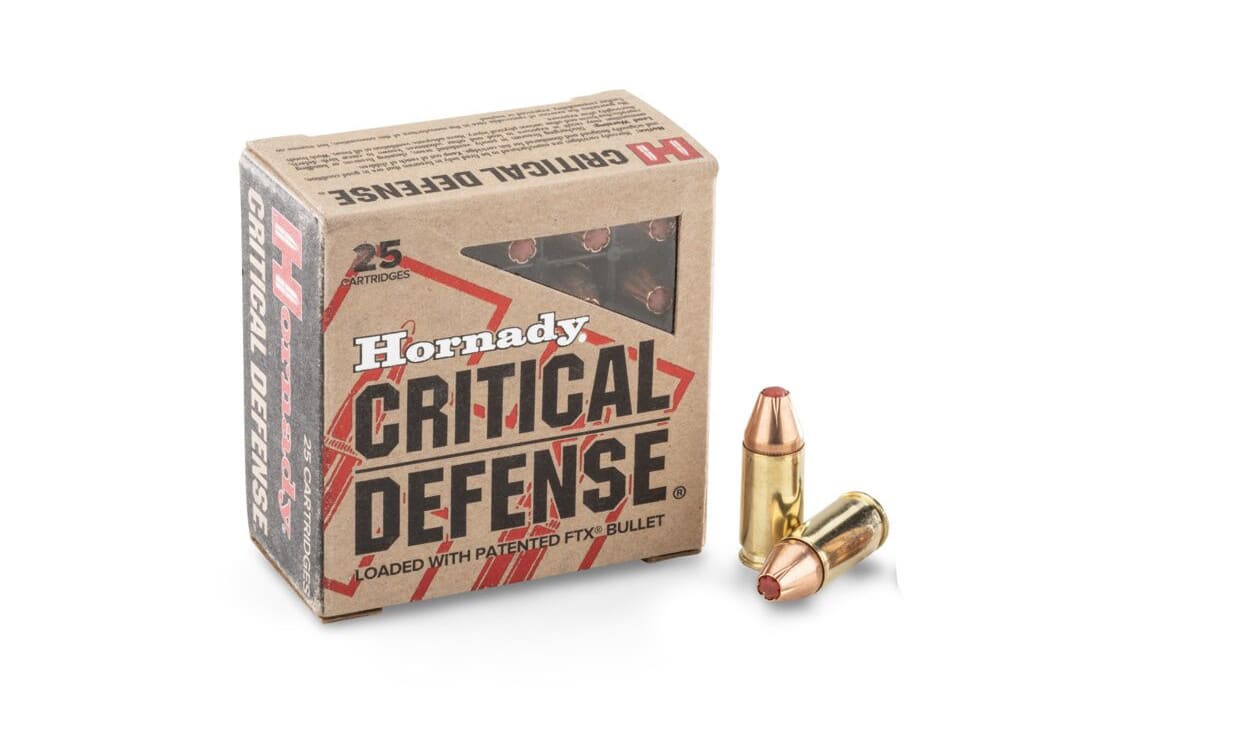 With micro-compact pistols, you should look for consistent velocity, accuracy and penetration performance. With their shorter barrels, wringing out the most performance from your ammo is a must. There's a broad selection of great premium ammunition from which to choose, but we should be very careful to look to the companies with a long history of producing quality ammunition with the utmost performance, accuracy and reliability.
Selecting The Host
My first choice was to pick the right pistol for this test. To be honest, I was torn between two of my favorite CCW pistols, the Springfield Armory Hellcat and the Hellcat Pro. Both are great performers, the only difference being the slightly larger size of the Pro.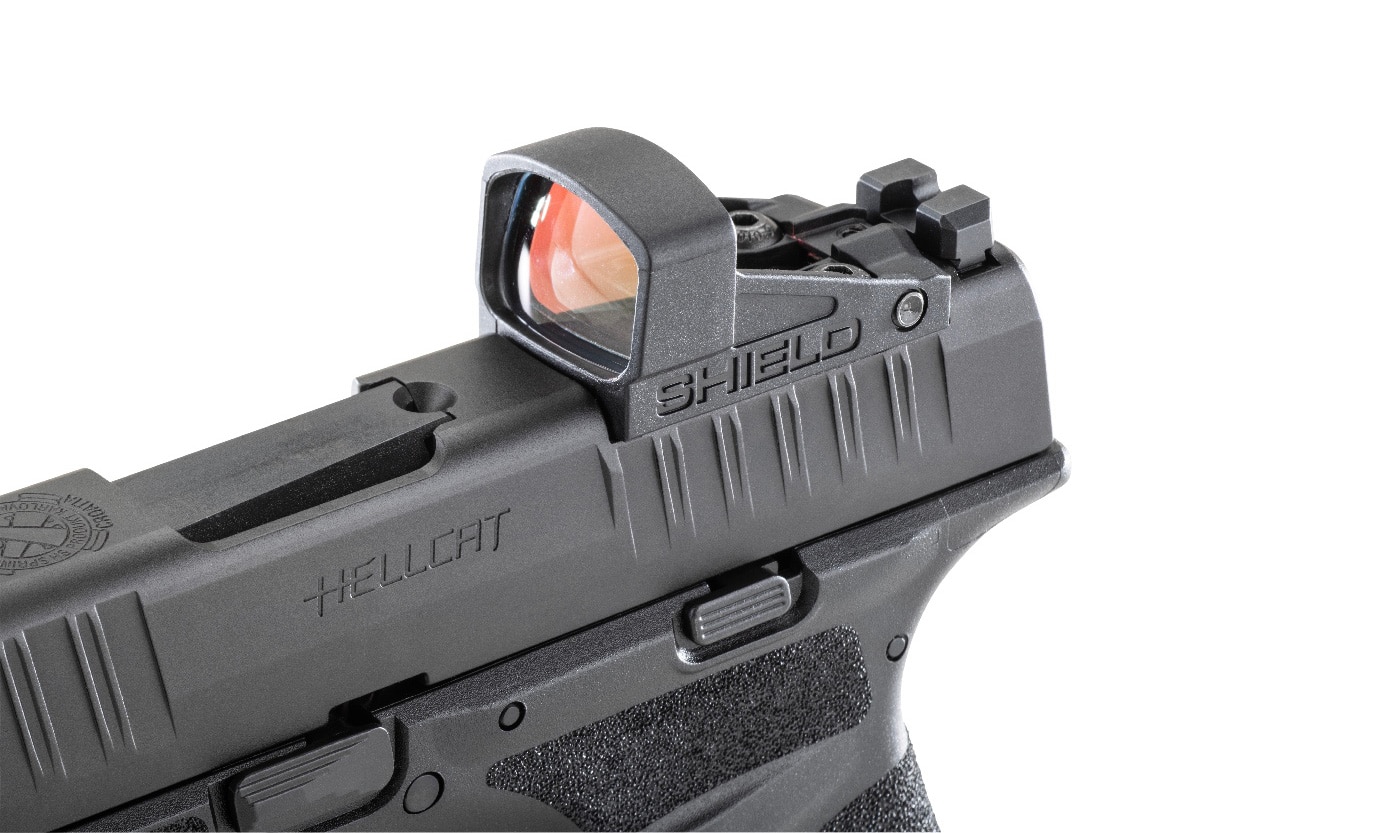 The Hellcat has a 3" barrel and a capacity of 11 rounds in a flush fit magazine, or 13 rounds with the included extended magazine. There is also the option of an extended 15-round magazine. The Hellcat Pro has a 3.7" barrel with a longer grip that holds a flush-fitting 15 round magazine. Both pistols are offered with OSP (optical sight pistol) cut slides for accepting micro-sized red dots — but you can get a Hellcat without the cut if you prefer.
It was a tough choice, but I ultimately decided on the original Hellcat with the optional Shield SMSc red dot sight to accompany the factory U-Dot sights. I wanted to see how well premium ammunition would perform in a pistol with a shorter barrel like this.
9mm Fuel for the Fire
Like previously stated, picking the right premium ammunition for self-defense is just as important as choosing the right pistol. After some research on the top performance ammo manufacturers, I decided I wanted to test out Hornady Critical Defense 9mm 115-gr. ammunition featuring their FTX projectile.
For those not familiar with FTX, it employs a patented "flex tip" in the nose of the bullet that helps prevent the clogging and inconsistency you can get with a traditional open-mouthed hollow-point bullet. This ammunition has a well-documented history of accuracy, reliability and outstanding overall performance. My testing goal was to find out how it performed in my pistol, and if it lived up to the hype.
Another aspect of this test that I felt was important was related to the velocity of the load. While most ammunition manufacturers publish the stated velocities of their loadings, these ratings are rarely done with very short barrels as you would find on a CCW pistol.
In addition, when it comes to velocity, there are so many variables to with which you have to contend. First, not all chronographs get the same results. Other variables that can affect chronograph ratings are temperature, elevation, barometric pressure, humidity and lighting conditions. All those can affect the results in either a positive or negative manner.
Testing the Hornady Critical Defense 9mm
I wanted a testing environment with controlled conditions, so I chose to do this test in an indoor shooting facility. My choice was C2 Tactical in Scottsdale, Arizona. Once there, I chose to shoot this test from the steadiest platform I have ever tested — a Ransom International Multi Cal Steady Rest. This is a solid aluminum rest with both great stability and adjustability.
I have always been a huge fan of standard chronographs. You know, the ones with the sky screen sensors you shoot through in order to get your result. But shooting indoors complicated things a bit. This time, I went with something even more reliable and accurate, selecting the Labradar doppler chronograph. It works in any lighting condition, making it ideal for use on an indoor range. I must warn you that the only downside with this chronograph is the price tag, which is higher than the more traditional sky screen units.
In order to test the reliability and penetration, I used Clear Ballistics Gel. Clear Ballistics is a clear synthetic media that resembles the standard organic ordnance gel and has comparable results generally rated at about 98%. One of the primary benefits of it is that it's reusable, does not have to be refrigerated and will not decay over time.
My first test was for bullet penetration. This test is done at 10 feet from the muzzle. I placed two 16" pieces of the gel back-to-back, just in case. After firing three shots through the gel, all three projectiles penetrated from between 10.75" to 11", and every projectile expanded perfectly. I could not have asked for any better performance from a 115-gr. bullet fired from a short 3" barrel. The permanent wound channels in the gel were also very impressive.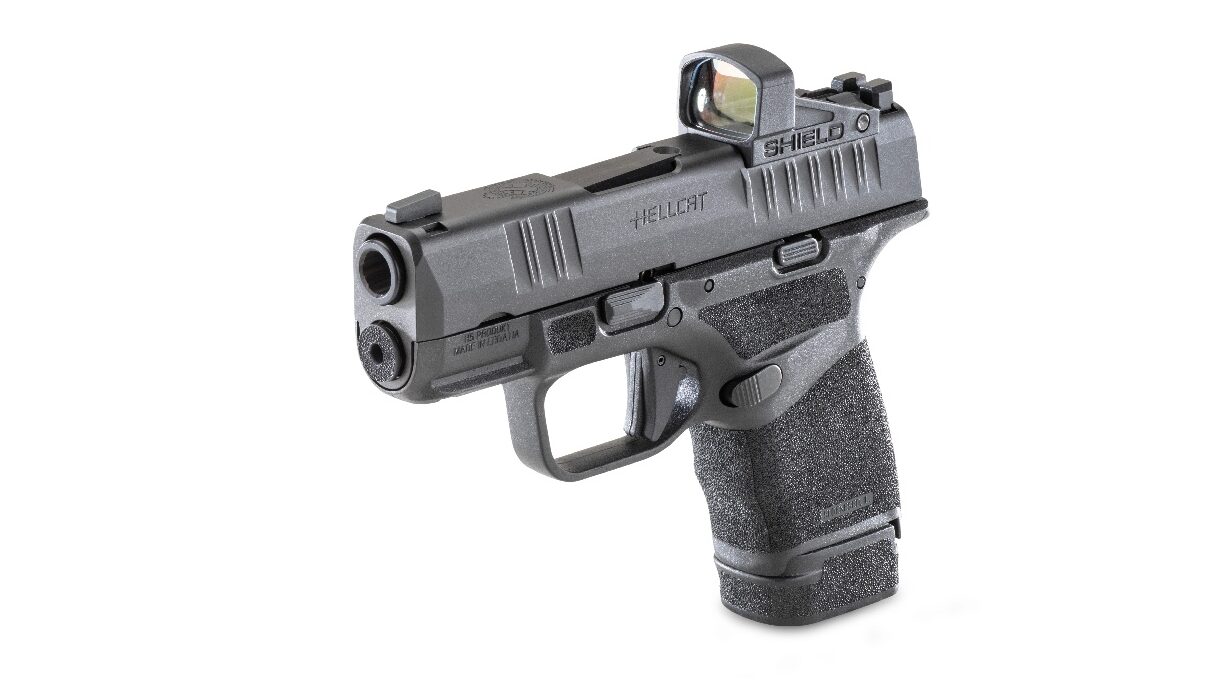 My second test was for bullet velocity with the Labradar. I fired five rounds and got an average velocity of 1,096 feet per second (fps), which is slightly lower than the advertised 1,135 fps printed on the box. But, like I mentioned previously, this is often the case as they almost never test their ammunition with shorter barrels.
My final test with this combination was for accuracy at 10 yards. My first group, after doing the initial sighting in of the Hellcat with the Shield SMSc red dot, was approximately 1.6". I kept shooting and by the time I was out of ammo my groups had gotten better and better. My best group of the day was right around 1", maybe just a bit less. I would not normally think I could do this with a micro compact pistol, but the Hellcat and the Hornady ammo certainly came through.
Measured Performance
| Load | Group Size | Velocity |
| --- | --- | --- |
| Hornady Critical Defense 115-gr. FTX | 1″ | 1,096 fps |
Group size is best of groups fired at 10 yards. Velocity, in feet per second, is the average of five rounds fired across a Labradar chronograph. Abbreviations: FTX (Flex Tip).
Final Thoughts on the Ammunition
I have been carrying the standard Hellcat since it first came out, and I was impressed by the ergonomics and ease of shooting. Once I got the Hellcat with the Shield SMSc, it became a game changer. With a pistol-mounted optic, I was able to achieve groups I couldn't achieve with simple iron sights.
Now, for the ammo pistol combination. The Hornady Critical Defense is accurate, reliable and consistent. It's also certainly not too shabby in the penetration department either, as the projectiles penetrated within 0.25" of depth of each other. The penetration was impressive for a 3" barrel, and expansion was outstanding. In my opinion, this combination is a must for anyone looking for an optimal concealed carry rig. Add in a good holster, and you're ready to go!
Editor's Note: Be sure to check out The Armory Life Forum, where you can comment about our daily articles, as well as just talk guns and gear. Click the "Go To Forum Thread" link below to jump in!
Join the Discussion
Featured in this video
Continue Reading
Did you enjoy this video?
64