The Generals & Their Guns
February 4th, 2020
5 minute read
There are many long-standing traditions in the U.S. military. Since the earliest days of the Continental Army in 1776, American generals procured their own sidearms — all the way up to World War I. However, by 1943, in the middle of World War II, the U.S. Army began a program to equip general officers with standard-issue pistols.
Initially, the primary pistol issued to American generals was the Colt 1908 Hammerless, chambered in .380. The 1908s chambered in .380 quickly ran out, and the .32 caliber pocket model was substituted. While there were some specially engraved pistols and presentation cases, this work was commissioned and paid for by the officers themselves. Otherwise, generals received pistols with the standard factory finish. About 1,400 of these pocket pistols were issued from 1944 through 1972. Their finish was factory blued with "U.S. Property" marked on the side.
The 1908 pistols were replaced by the short-barreled M1911 variant, the M15 General Officers Model (made at Rock Island Arsenal) during the 1970s. This was followed by the M9 9mm pistol beginning in 1984.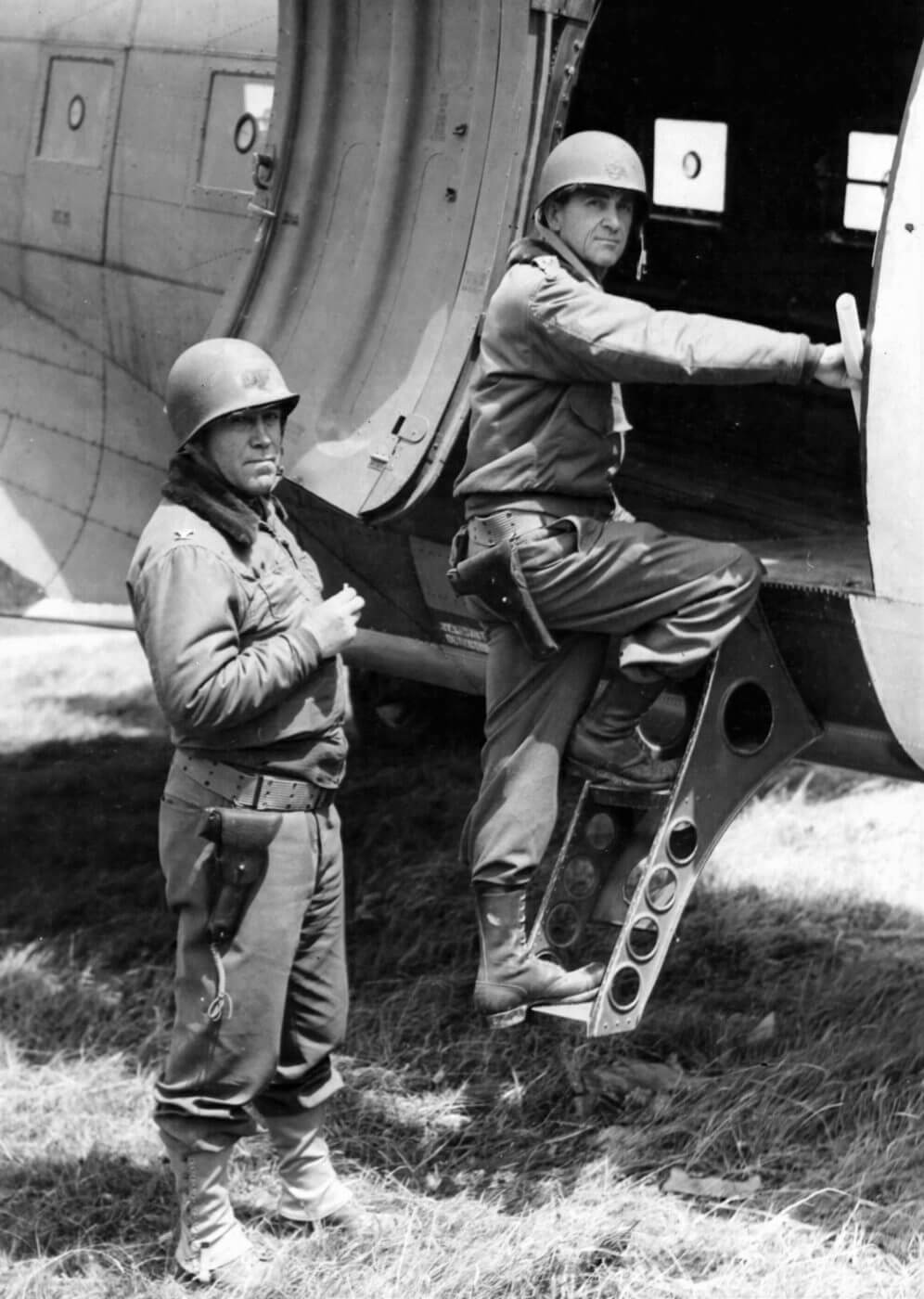 Stepping Up
Despite the issue of the small 1908 and 1903 pocket pistols, many generals chose to carry something a bit more powerful: pistols such as the .45 caliber 1911 automatic pistol. We've included a selection of photos here to visually prove that point.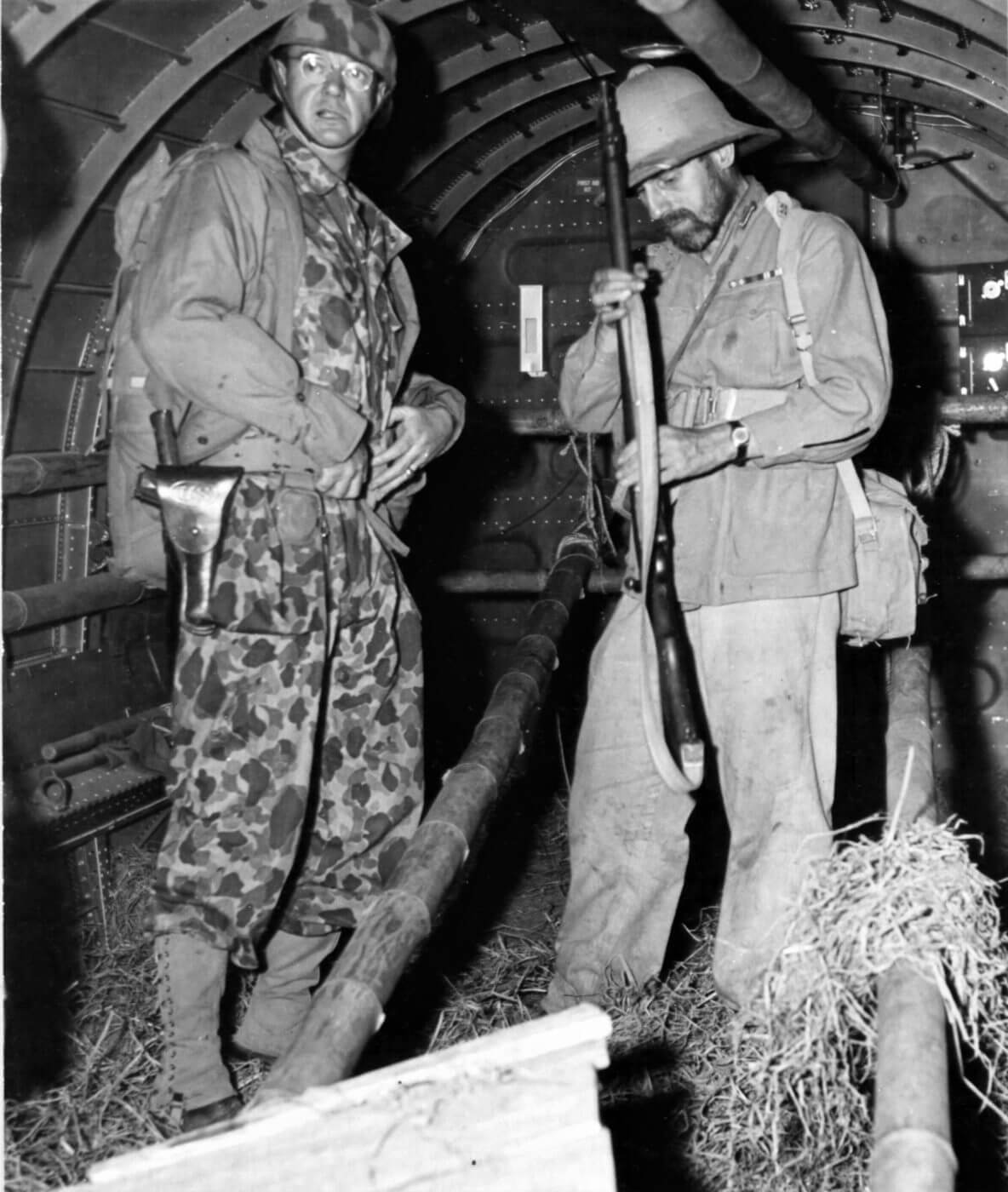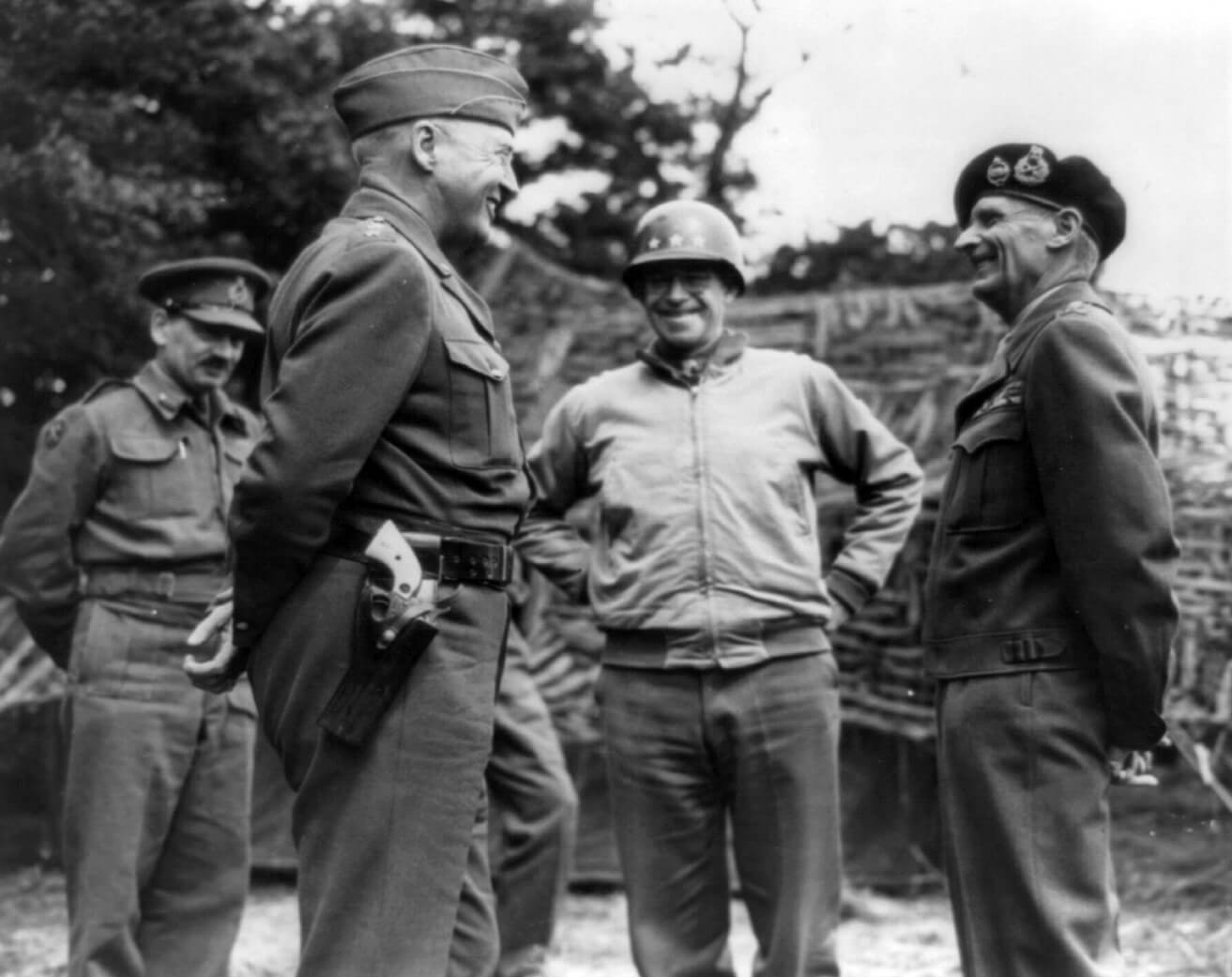 Generals were not expected to get into gunfights, and an American general's decision to carry a pistol was based largely in personal preference. Some generals, like Patton, carried a handgun on most occasions. Others, like Bradley, carried when they were close to the front lines. A few, like Eisenhower, did not carry a pistol at all. Each officer made up their own mind. Many chose to be seen as a "fighting general," a combat commander who led from the front. Strapping on a pistol like the mighty M1911 went a long way to create that impression.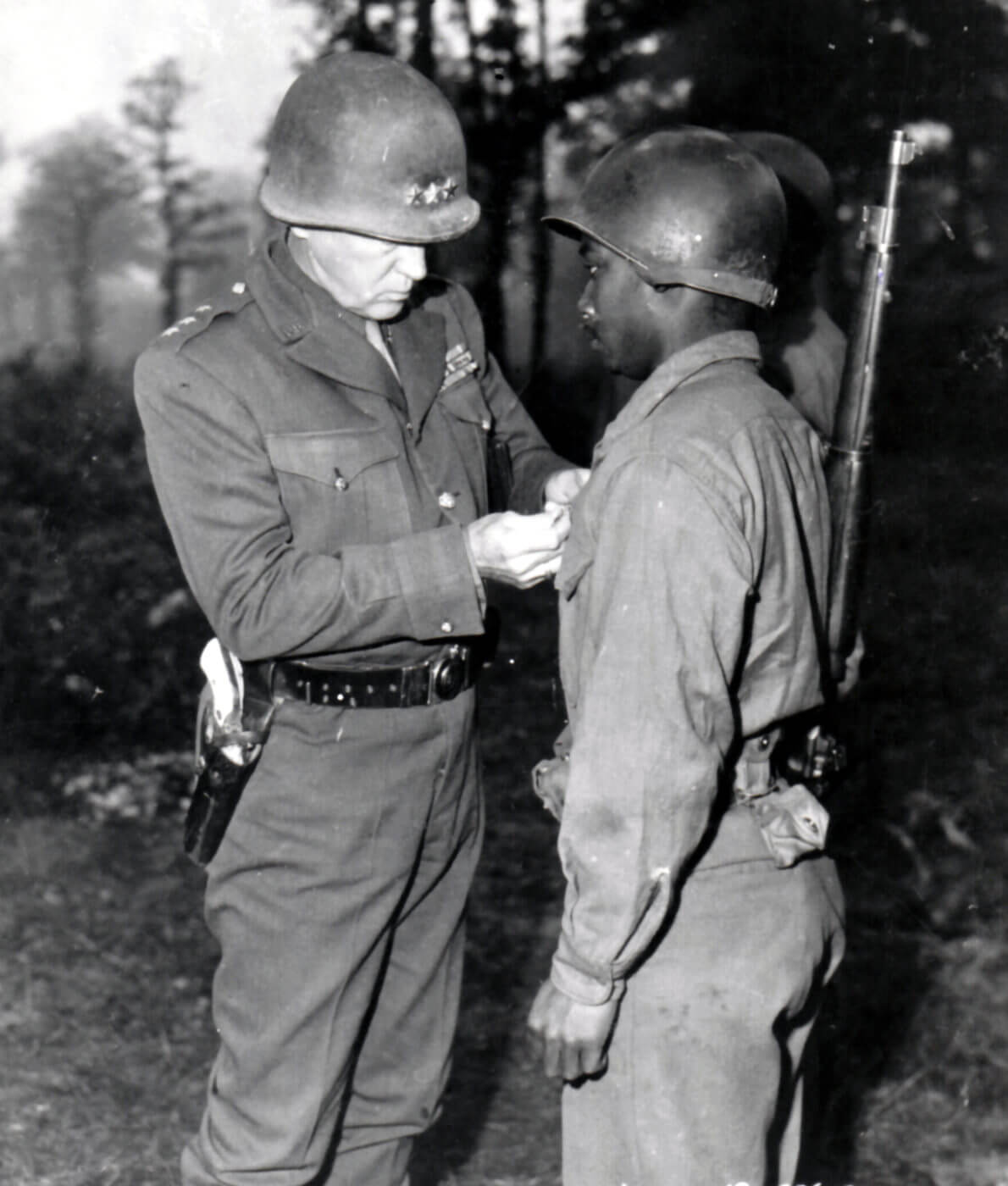 As the World War II generals retired, they were allowed to purchase the pistols they had been issued. Most of them did, and still do, as this long-standing practice is still in effect today.
A Classic
The legacy of the classic .45 caliber M1911 pistol can be found today in the Springfield Armory's Mil-Spec Series 1911. It handles and shoots the same as the government-issue M1911 that so many General officers carried from World War I through the Vietnam War. This pistol offers the best of the classic 1911A1 pistol, but with some modern tweaks and upgrades.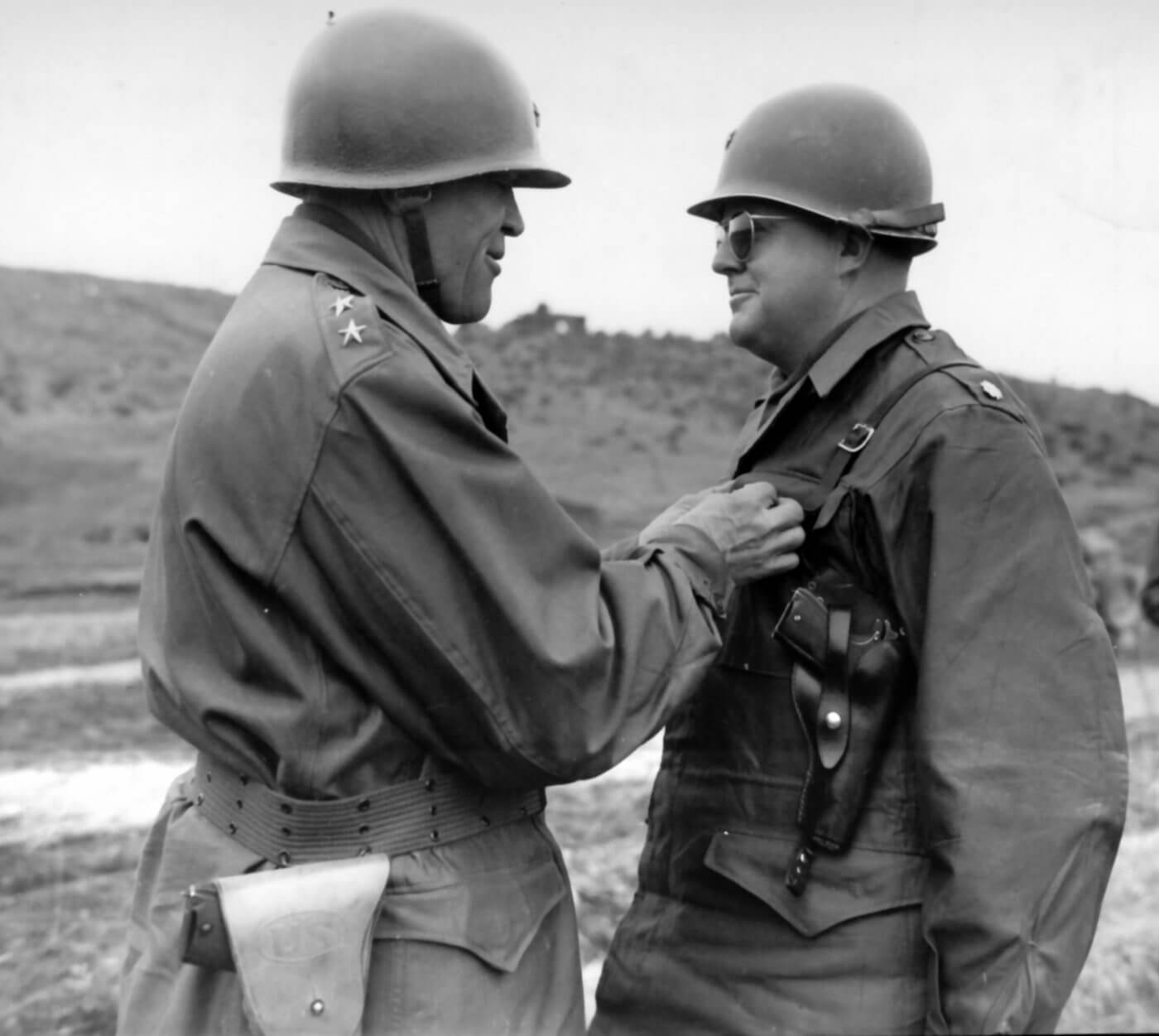 To ensure a long life of shooting, this 1911 features a carbon steel frame and slide, both forged (rather than cast) for extreme strength. While the overall design of the pistol hearkens back to the 1911A1 — from its spur hammer to its arched mainspring housing and short trigger — it has modern upgrades like a stainless steel match grade 5″ barrel, lowered and flared ejection port, and three-dot sights. A Parkerized finish and a 7-round magazine rounds out the package.
Editor's Note: Please be sure to check out the new The Armory Life Forum, where you can comment about our daily articles, as well as just talk guns and gear. Click the "Go To Forum Thread" link below to jump in!
Join the Discussion
Featured in this article
Continue Reading
Did you enjoy this article?
287