The Must-Have Trauma Bag
April 13th, 2020
4 minute read
There's an old saying, "failing to plan, is planning to fail." Sometimes the failure is just not thinking about it until it's too late.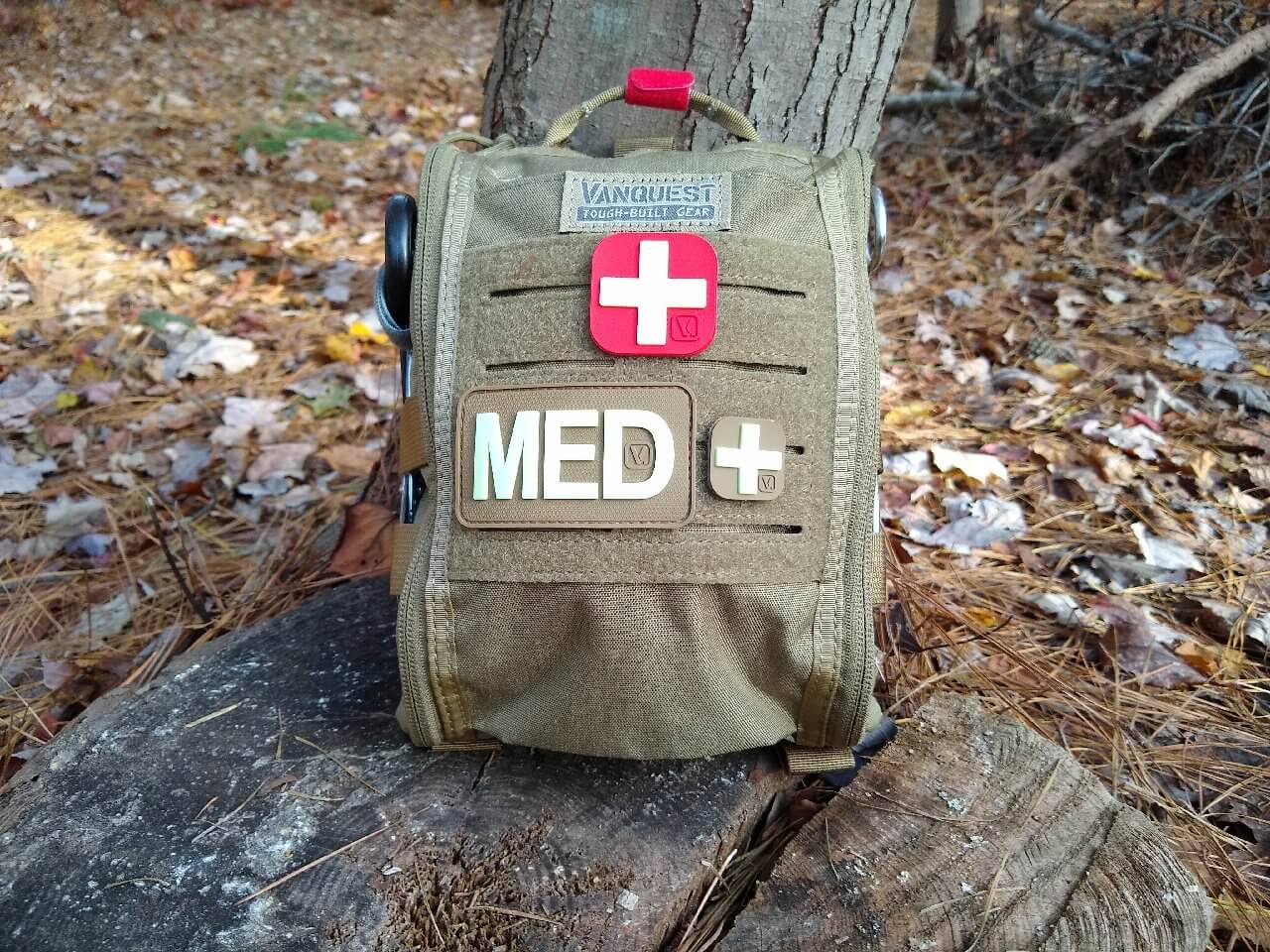 It can happen to the best of us, and as a former paramedic and trauma nurse, I should know better. I have two first aid kits in my vehicle and one in my home, but it never occurred to me to have one in my gun bag. Stupid, right?
I'm fortunate enough to have a target range on my property, which luckily is not far from the house. While practicing high-speed draw and shoot, my left thumb met the slide and, needless to say, it wasn't pleasant. It was after splitting my thumb wide open and only having masking tape to close the wound that I realized I should have a first aid kit with my gun bag.
On the Hunt
So my search ensued. To say there are a lot of first aid or trauma bags available would be akin to saying there's a lot of sand at the beach. You can purchase bags for every situation, as well as either empty or pre-packed. Being that every individual and the use of their kit is different, I opted to get just the trauma bag so I could stock it the way I felt would best fit my needs.
I like having the flexibility to put what you want in the bag rather than relying on a standard kit. A hiker may not want the same gear as a hunter or a shooter. Trust me, stock the bag yourself for every situation you think may arise while carrying the bag; you know from your own experience what you may and may not need.
When choosing the bag, it should meet certain criteria. Is it large enough, yet not bulky? Is it water-resistant? Is it durable? And most importantly, does it make maximum use of space with ease of accessibility?
The Solution
In my opinion, the Vanquest FATPack (First Aid Trauma Pack) will meet and exceed all your needs. It is available in three sizes, ranging from 4″x6″ to 5″x8″ to 7″x10″, and there are four color choices: emergency red, black, wolf gray and coyote.
The durability of these bags is second to none. The exterior is 1,000-D Cordura fabric with water-repellent DuPont Teflon fabric protector, and the interior is made with hi-visibility, lightweight, moisture resistant 210-D Ripstop nylon. Even the zippers are well thought out using durable abrasion-resistant RC-Class YKK #8 zippers, reversed for protection.
If all the specs are too technical, then suffice it to say it'll take anything you throw at it while keeping your first aid/meds safe and secure.
When It Counts
What stood out to me about this bag above every other bag out there I checked out was the fact that the FATPack has a grab handle for fast one-hand opening. Had I owned the FATPack when I split my thumb open, I still would have been able to get inside the bag and get the first aid I needed quickly and easily.
Since this bag will be my gun range FATPack, I will be adding a one-handed CAT (Combat Application Tourniquet) and an Israeli WoundClot Gauze bandage to it as well.
There may be cheaper bags out there, but that's just it — they are cheaper. You may save a few bucks buying a less expensive bag, but you'll end up spending more having to replace it when it eventually rips or falls apart.
Where It Counts
Vanquest is made in America and it shows in the quality, materials and workmanship. The design and use of space are amazing with three internal, elastic webbing bands with two slots for cylindrical items, a user-configurable storage ladder with shock cord retention, and a removable fold-out storage pocket with a window.
I noticed that much of the Vanquest bag is double stitched in areas that would be vulnerable to tearing and ripping, and their use of MOLLE/PALS webbing on sides and rear make this bag compatible with any other MOLLE equipment.
The front of the bag is Velcro that will accommodate patches, and Vanquest has rubber, glow-in-the-dark patches covering topics from ID to blood type as well as others.
I could go on and on with many other features and how impressed I am with this bag, but the bottom line is this — don't fail to plan. Get one before you need it and hopefully, you'll never use it.
Editor's Note: This piece was shared with us by Tactical Reviews. Also, be sure to check out The Armory Life Forum, where you can comment about our daily articles, as well as just talk guns and gear. Click the "Go To Forum Thread" link below to jump in!
Join the Discussion
Featured in this article
Continue Reading
Did you enjoy this article?
68