Top 5 Hellcat OSP Red Dot Holsters
September 7th, 2020
4 minute read
We know when that new popular firearms come around like the Hellcat, it can often be difficult to initially find the perfect CCW rig for it. Fortunately, there are many great Springfield Hellcat holsters on the market for the standard pistols.
Upgrades like the OSP (Optical Sight Pistol) option are fantastic and add tremendous value in that you can directly mount an optic like the Shield RMSc, it only makes it harder to find holsters that can accommodate such a pistol.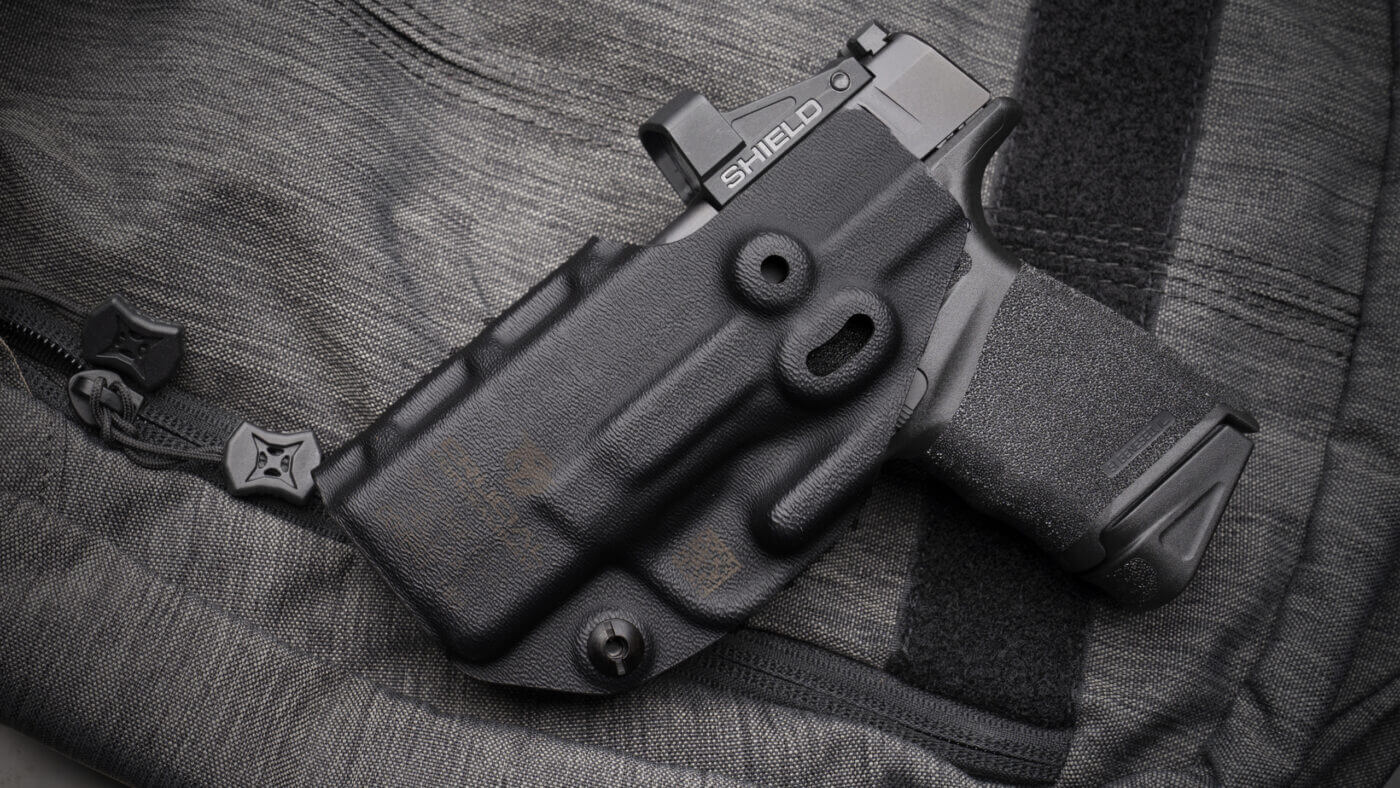 Because of that, we have comprised a list of five holsters you can reliably use for your Springfield Armory Hellcat OSP. All of the holsters we are about to share with you will work with the Springfield Armory Hellcat OSP with an optic as well as the standard version.
Crossbreed Reckoning IWB
The Crossbreed Reckoning IWB (inside-the-waistband) holster has multiple points of retention to ensure a completely secure fit. Also, there are multiple materials melded together for superior comfort on long days of carrying the Hellcat OSP.
The versatility of this holster ensures many CCW advocates will appreciate it because it can be used on your strong side, appendix or as a crossdraw holster. It carries a lifetime warranty and retails for $69.95 for right-handed or left-handed.
Crucial Concealment Covert IWB
Next up on our list is the Crucial Concealment Covert IWB holster for the Springfield Armory Hellcat OSP. This holster has a very diminutive profile for discreet carry under a light T-shirt, yet has the strength and rigidity to never fail its purpose as a safe, confident holster. You also have the ability to cant the angle at which it rides on your waistline for an easier drawstroke for your personal preferences.
Couple those characteristics with the fact that retention can be adjusted as well, and that makes this option a winner. This holster goes for $59.99 and is equally backed by a lifetime warranty in the rare event you should ever need service or a replacement.
Vedder ProDraw Paddle OWB
For people who are looking for an open-carry style or range holster to get those precious reps in at the shooting range, the Vedder Holsters ProDraw Paddle OWB (outside-the-waistband) could be a perfect fit. This holster allows for solid retention to retain your firearm, but you can swiftly and easily draw your sidearm at a moment's notice.
This is handy for working through drills or simply easy access while walking your dog, hunting or working on your own property. The Vedder Holsters Pro Draw Paddle OWB sells for $59.99 with a 30-day money-back guarantee as well as a lifetime warranty.
Blade-Tech Klipt IWB Holster
Another holster that is high on functionality and low on nonsense is the Blade-Tech Klipt IWB holster. This precision-molded holster has a positive lock on the triggerguard yet easily allows you to draw your Hellcat OSP at a moment's notice.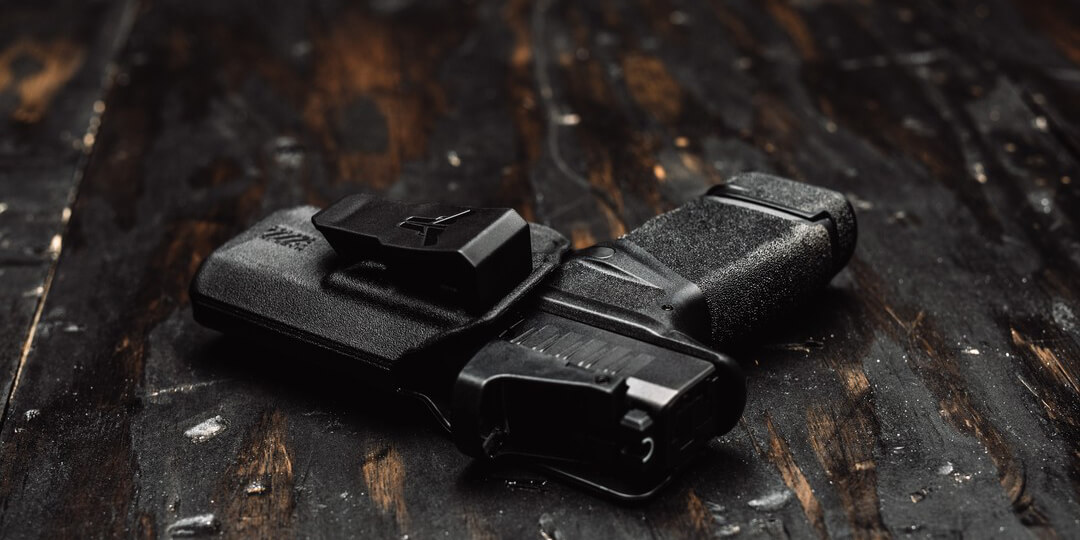 It also boasts a high sweat guard so your firearm stays off of your skin and is not abrasive or uncomfortable. At only $23.99 and having their Carry Confident Lifetime Guarantee, this holster is a terrific value for anyone who gives it a shot.
Dara Custom Kydex Optic Cut OWB
The final holster on our list is the Dara Custom Kydex Optic Cut OWB Holster. This holster is molded to accept suppressor-height sights, provides spacious room for nearly any red dot you could possibly deploy, and has the ability to be clipped onto your waist at a multitude of canted angles.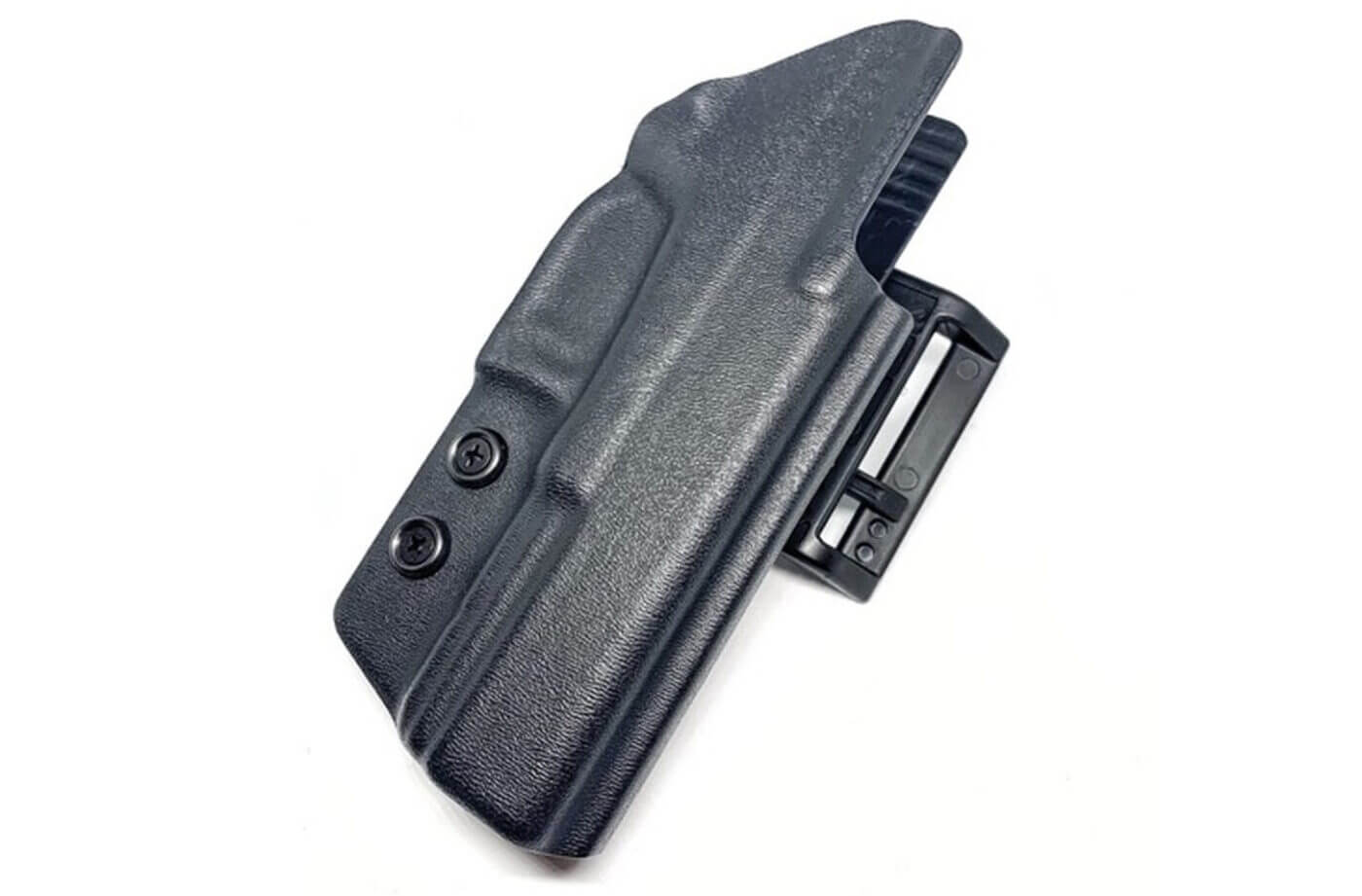 It comes in at a price of $60.99 and carries a "Lifetime, No BS Warranty" so you will never need to be concerned about your holster.
Conclusion
The Hellcat OSP offers you an amazingly effective and capable compact 9mm defender with the ability to fit an optic. And with these five holsters, you also have a way to effectively carry it!
Editor's Note: Please be sure to check out The Armory Life Forum, where you can comment about our daily articles, as well as just talk guns and gear. Click the "Go To Forum Thread" link below to jump in and discuss this article and much more!
Join the Discussion
Featured in this article
Continue Reading
Did you enjoy this article?
146