If there were a perfect sling for the AR-15 or a similar carbine, what would this sling be?
An ideal sling for your needs is likely to vary from someone else's pick. The choice will vary based on what you need it for. For example, a patrol officer at a suburban department might need something different than a hunter. Likewise, a Marine in the field might want something different than a plain old gun enthusiast or an Instagram operator.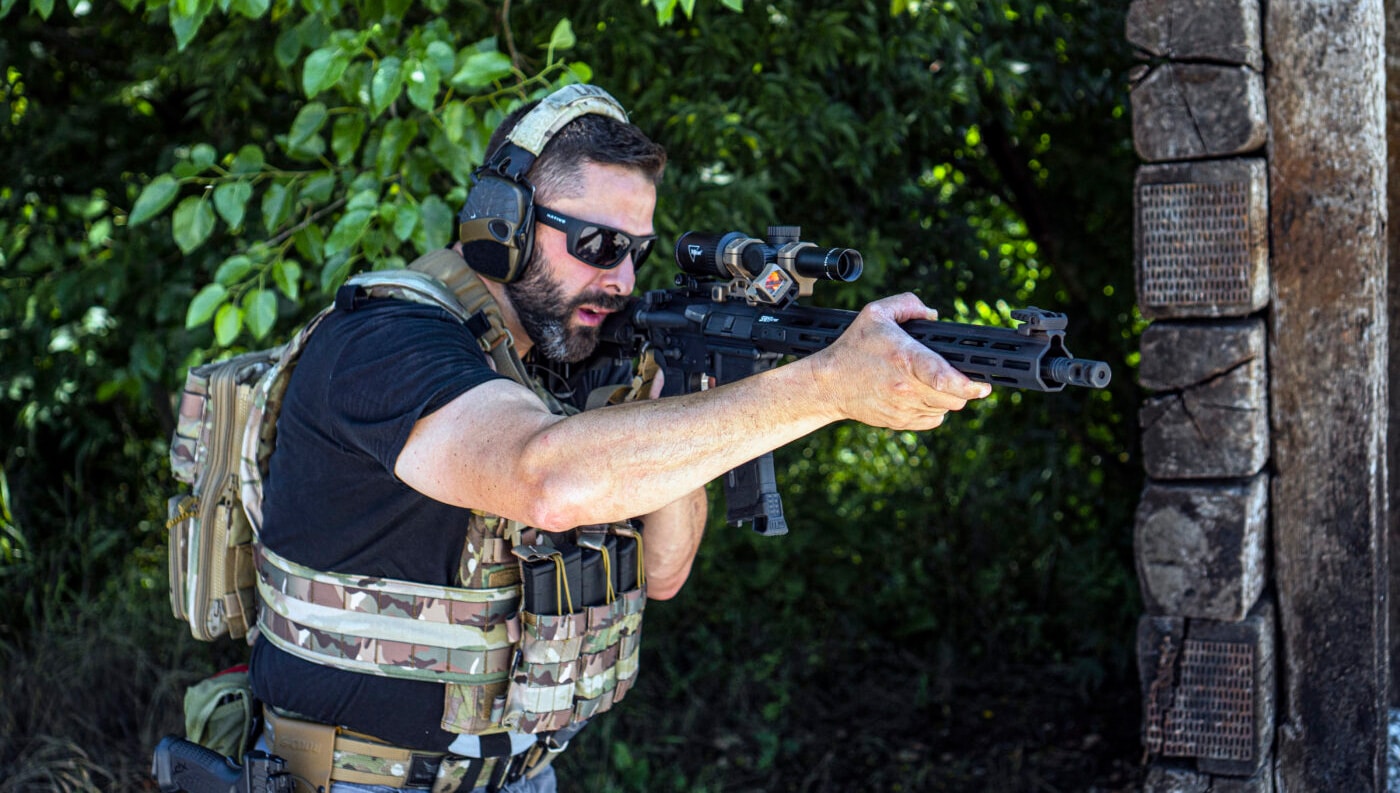 So, let's take a few minutes and identify the aspects you want to consider when finding that perfect sling for you. I'll lay out some traits that I factor into my decisions and hope you find them useful as well.
Convertibility
The first thing on our feature list is that it'd be a two-point to single-point convertible sling. This sort of thing already exists and it's a great feature to have the versatility of both.
The two-point sling is a fantastic sling for just about every scenario. Although, when it comes to shoulder transitions, the single point is the best there is.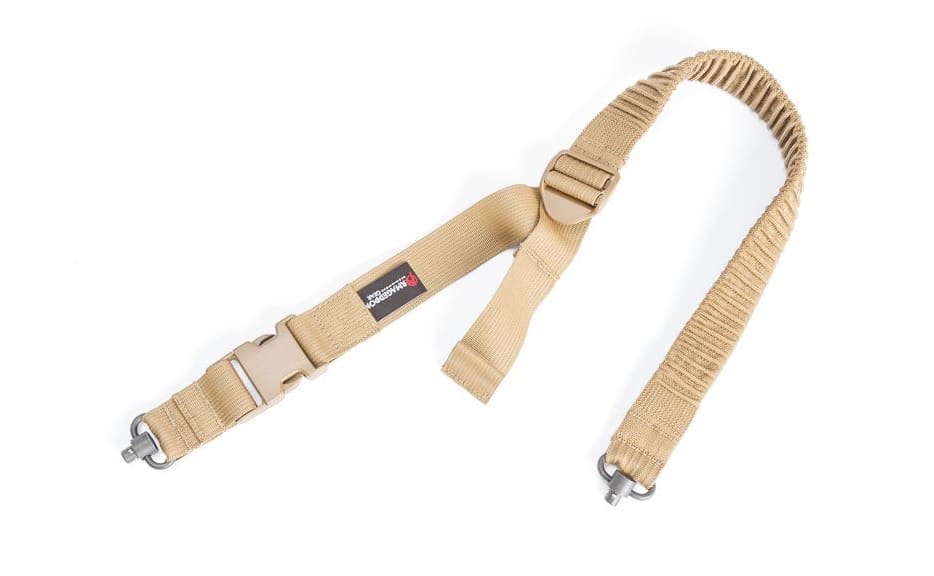 If you know you are going in somewhere and room clearing, it'd be great to set up your sling as a single point before entry. A two-point sling can shoulder transition well on its own, but to do it as seamlessly as a single point — without choking yourself — you have to swim out of the sling.
Swimming out of the sling works well, but it causes you to lose a bit of security as now the sling is only around your neck and it's not tightly secured to your body. On the other hand, a single point would still at least have a full loop around your body.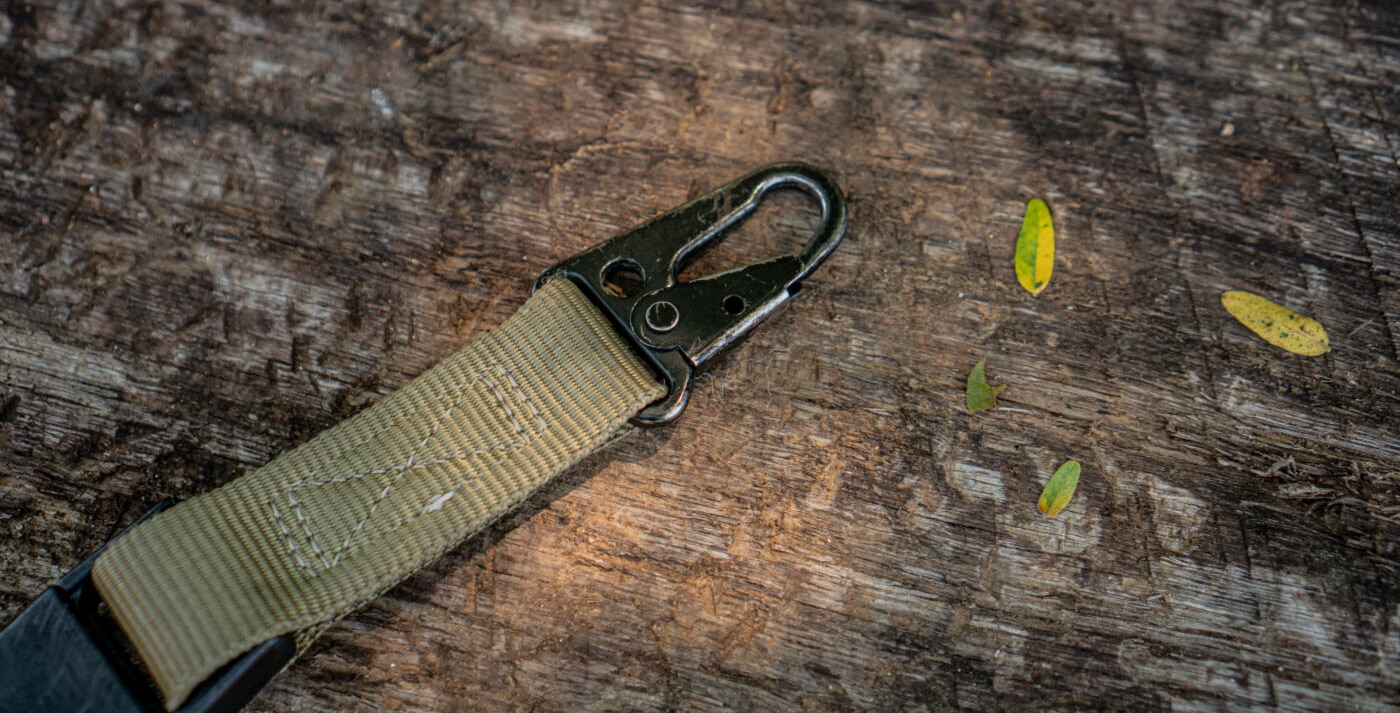 For a more in-depth look at these two sling types, check out our articles on how to use a single-point sling and two-point sling use.
Adjustability
There isn't much to say here. The sling just has to be able to quickly adjust while you are wearing it. That means it has be able to tighten and loosen quickly.
Why is adjustability so important in finding the best sling? This is needed so that you can secure the rifle tightly to your body in case you have to go hands-free. For a hunter, this allows you to safely climb into a tree stand. A cop, on the other hand, may need to render aid to a victim or handcuff a suspect.
Bungee Section
Saying it absolutely must have a bungee section may sound a bit overkill. However, it does make carrying a rifle more comfortable and it allows you to wear it tighter to your body also.
The bungee section also lets you have it as tight as possible while still being able to do a ready-up to present onto the target. While the rifle stock is in the shoulder pocket, this bungee section sucks the rifle into the shoulder, providing tight tension on the sling that is used to keep your sights more steady. So, not only is a bungee section comfortable, but it does have some tactical advantages as well.
It's Gotta Be Wide
So, the sling we really love that has most of these features is the Armageddon Gear 1.5" Heavy Duty Carbine Sling. This sling has a width of 1.5" and a bungee section on the shoulder, which makes this sling impressively comfortable.
A wide strap will not dig into your shoulder nearly as bad as a thin one. There are some slings that have tubular bungee sections on the shoulder, and those still cut in pretty bad in my opinion.
Easy On, Off
If this sling can be worn as a two-point sling, then it will be easy to take on and off. Of course, it needs quick detach methods to the weapon, too, whether these are hooks or — my personal favorite — the QD swivel. More specifically, it needs to have a quick-release buckle of some sort.
In certain emergency situations, it could be very beneficial to unclip your sling and get out of it quickly. If someone is in some capacity of service, whether it's law enforcement or military, and they are involved in a vehicle crash, the rifle sling could be caught in debris. It'd be awesome to unclip the buckle and pull the sling through the debris. Additionally, they could undo the QD method also and completely take the sling off.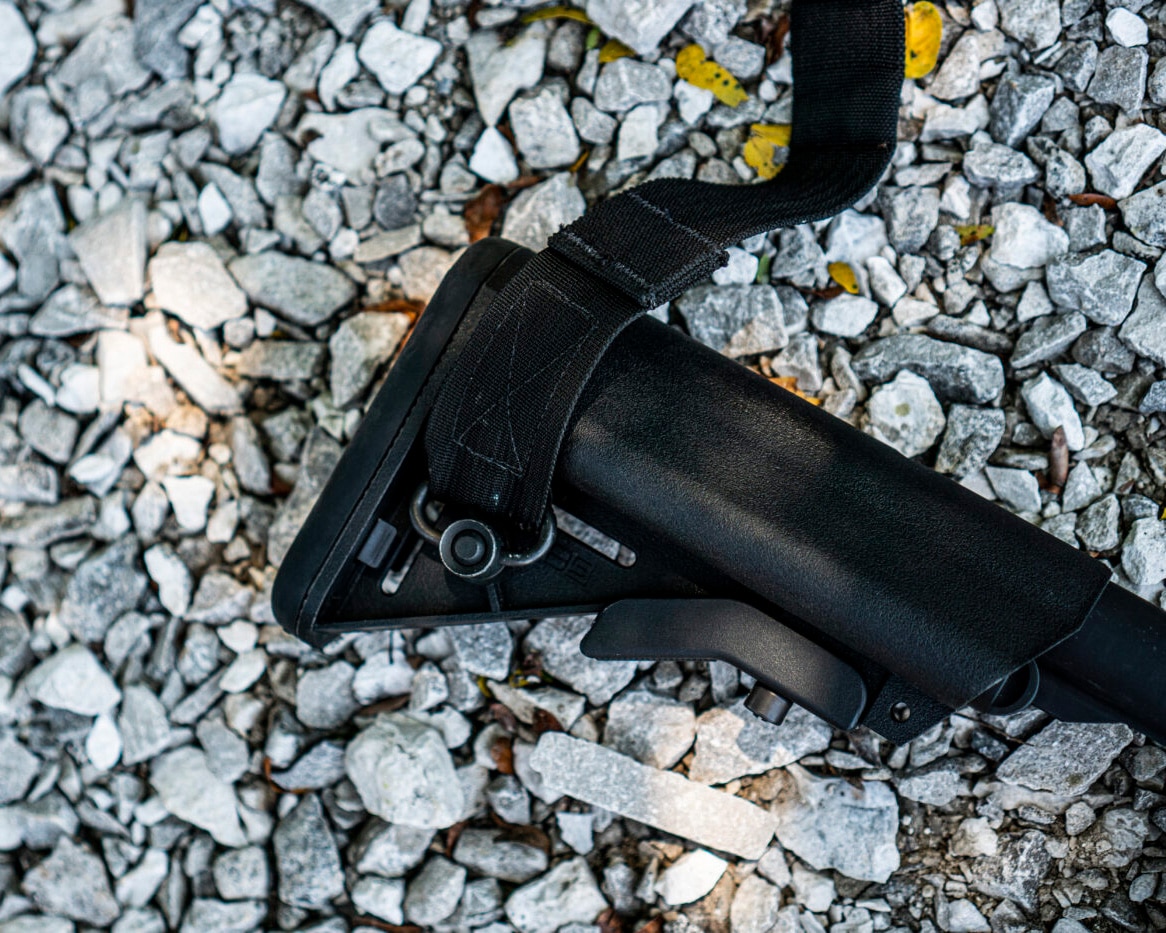 So, Which Is the Perfect Sling?
Our opinions will probably differ here, and that's okay.
But if Grant or I had to pick a sling that is closest to perfect, it'd be the Heavy Duty Carbine Sling from Armageddon Gear. However, the 1.5" Armageddon Gear sling can't convert to a single-point design. It also doesn't have a way to keep its extra slack neat as it is tightened down. This can leave you with a long tail hanging from your sling.
I have had quite a bit of time running the Armageddon Gear sling, and I do think overall that it is best sling for most of my needs. The sling is also super simple which I appreciate. So, for the time being, my vote is for the Armageddon Gear sling.
However, I do plan on getting my hands on a Vickers 221 in the near future as it is a convertible and had a very good reputation, I also plan on sending my perfect feature list to Armageddon Gear just to see what happens. So, stay tuned.
Editor's Note: Please be sure to check out The Armory Life Forum, where you can comment about our daily articles, as well as just talk guns and gear. Click the "Go To Forum Thread" link below to jump in and discuss this article and much more!
Join the Discussion
Featured in this video
Continue Reading
Did you enjoy this video?
62