Why People Hate the 1911 (and Why They're Wrong)
May 12th, 2023
5 minute read
You have heard it countless times, "Better get some bread with that 1911 because you will have plenty of jam." There are others that roll off the tongue, but they essentially are all the same.
As a bit of an older curmudgeon, I grit my teeth a bit when I see people write this. This is especially true when I do a little looking and find their opinion is based on a total of three years of shooting their prized bargain blaster.
I think it is time we examine the 1911 and get a better understanding of this classic blaster.
A Step Back in Time
The 1911 handgun has been around since, well, 1911. As the saying goes, it has won two world wars. The 1911 pistol is a single-action, semi-automatic, magazine-fed, recoil-operated pistol originally chambered for the .45 ACP cartridge. It served as the standard-issue sidearm for the United States Armed Forces from 1911 to the mid-1980s.
While not a standard-issue weapon in the military any longer, the 1911 still retains a serious following from the competition realm to law enforcement and everyday carry advocates. So where did its supposed reputation for unreliability come from?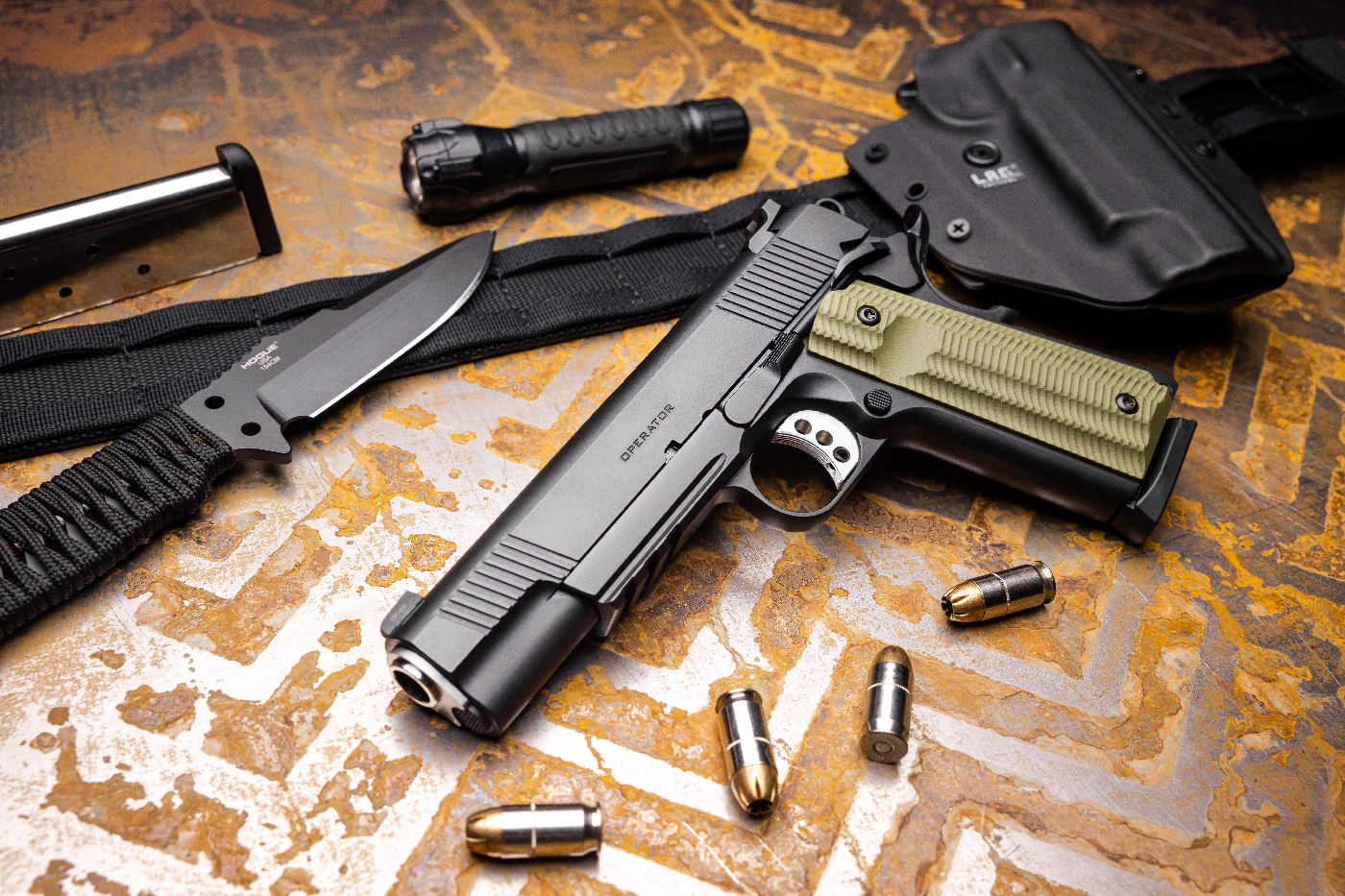 For decades, there was little to no complaints or whining about the 1911. In fact, the military procured around 2.7 million M1911 and M1911A1 pistols in military contracts during its service life. There was no shortage of veterans and law enforcement officers with an extensive history on the 1911. You figure that if there was a major problem, it would have come out.
In my opinion, the myth of problems is based on two things. First is a trend that occurred with some non-1911 manufacturers jumping into the market as a side item with less-than-stellar guns. Second and more influential is a younger shooting demographic that prefers what they believe are the newest and coolest. Add to that people's desire to sound knowledgeable mixed with social media and the clichés are perpetuated.
King of the Hill
The reality is that I believe the modern 1911 is still king in many categories. The 1911 trigger has always been the gold standard in performance. For those that live and breathe striker-fired guns, the 1911 trigger is a different creature. Mechanically, it is drastically different and allows a shooter a much better trigger press. All you need to do is look at the countless competition championships won by 1911's as a testament to their performance.
The trigger on a gun such as the Springfield 1911 DS Prodigy embodies that performance and more. In fact, every Springfield 1911 I have tried has had the expected excellent trigger pull.
Accuracy Champ
Secondly, the 1911 can be a very accurate gun. Once again, we look at the wall of shooting trophies amassed by 1911 shooters. A big benefit of the 1911 is something that most people think is a downside – weight.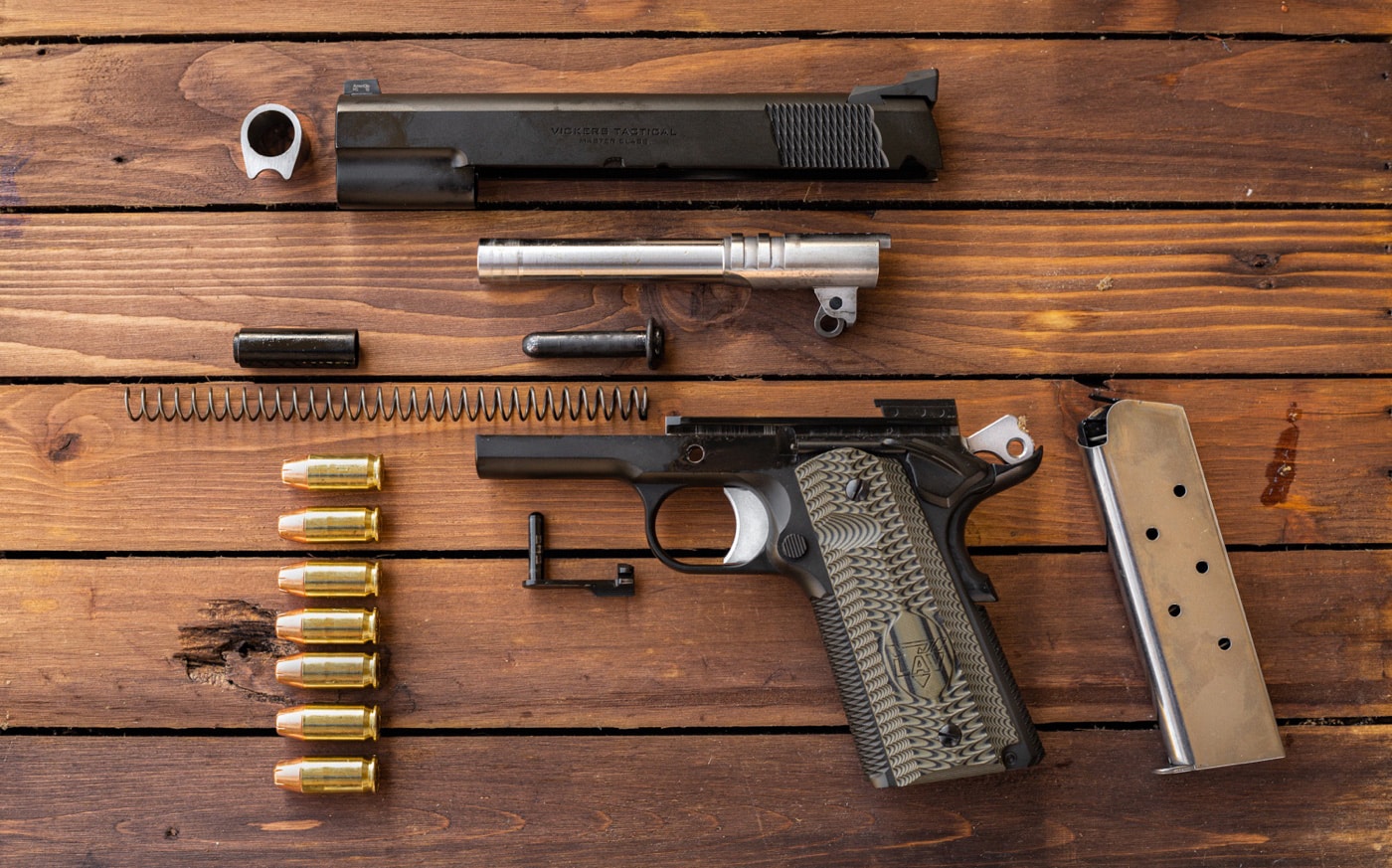 The belief is that your EDC needs to be feather-light, but that is simply not true. You need to ditch this idea if you are carrying for real personal defense. Many people carry mid-sized polymer-framed pistols that weigh just under 30 oz. for their EDC, yet the Springfield Prodigy, for example, is only three ounces heavier. If you want a gun that will soak up recoil and allow you to quickly put rounds on target, it should have some mass to it.
Don't Be Cheap
I believe that much of the hate 1911's get today is because people go the bargain route as opposed to investing in a good pistol. This is a difficult idea for some people to grasp, however, in our quick, fast, and cheap society.
Most of the gun-owning public sees pistols in the mid-$500 range as affordable and reliable. That is a solid assumption for that class of guns. 1911's, with some exceptions, are a different creature. They are generally all-steel guns that cost more to produce, and produce well. But, while they may cost more than comparable polymer-framed guns, they also will perform extremely well and last a very long time.
Conclusion
In my humble opinion, it boils down to this. 1911's simply are not for everyone. In fact, there is no one perfect gun that works well for everyone. In a striker-fired world, the 1911 requires a little more training because it has an external safety. These classic pistols also require more attention and maintenance. You are welcome to brag about how rarely if ever you clean your polymer gun, but a 1911 — like most mechanical things — requires some common sense care and attention. Spoiler alert: So does your polymer-framed pistol.
On that note, I feel compelled to say this. Regardless of brand, if you are going to bet your life on that gun, you should make sure it is in perfect working order every day. The best way I have ever heard 1911 ownership explained was this: Go outside and look at your lawnmower. If it is clean, maintained and taken care of, you are probably a 1911 person.
Remember, though, that if you go the cheap route you probably should not complain. It's like going to a fast food joint and then complaining about the food. Don't let yourself fall into the 1911 cliché trap. Choose wisely and you will end up with a gun that will last generations.
Editor's Note: Please be sure to check out The Armory Life Forum, where you can comment about our daily articles, as well as just talk guns and gear. Click the "Go To Forum Thread" link below to jump in!
Join the Discussion
Featured in this article
Continue Reading
Did you enjoy this article?
657