When it comes to the backcountry of Alaska, everything comes down to weight. And as a big game guide and outdoor photographer and videographer, that is always top of mind for me. From pack to food to gear, it all adds up, especially since most of the access in Alaska is by bush plane, with strict weight limits. This is one of the main reasons I really am excited about this new rifle from Springfield Armory, and decided to take it on a trip to Alaska.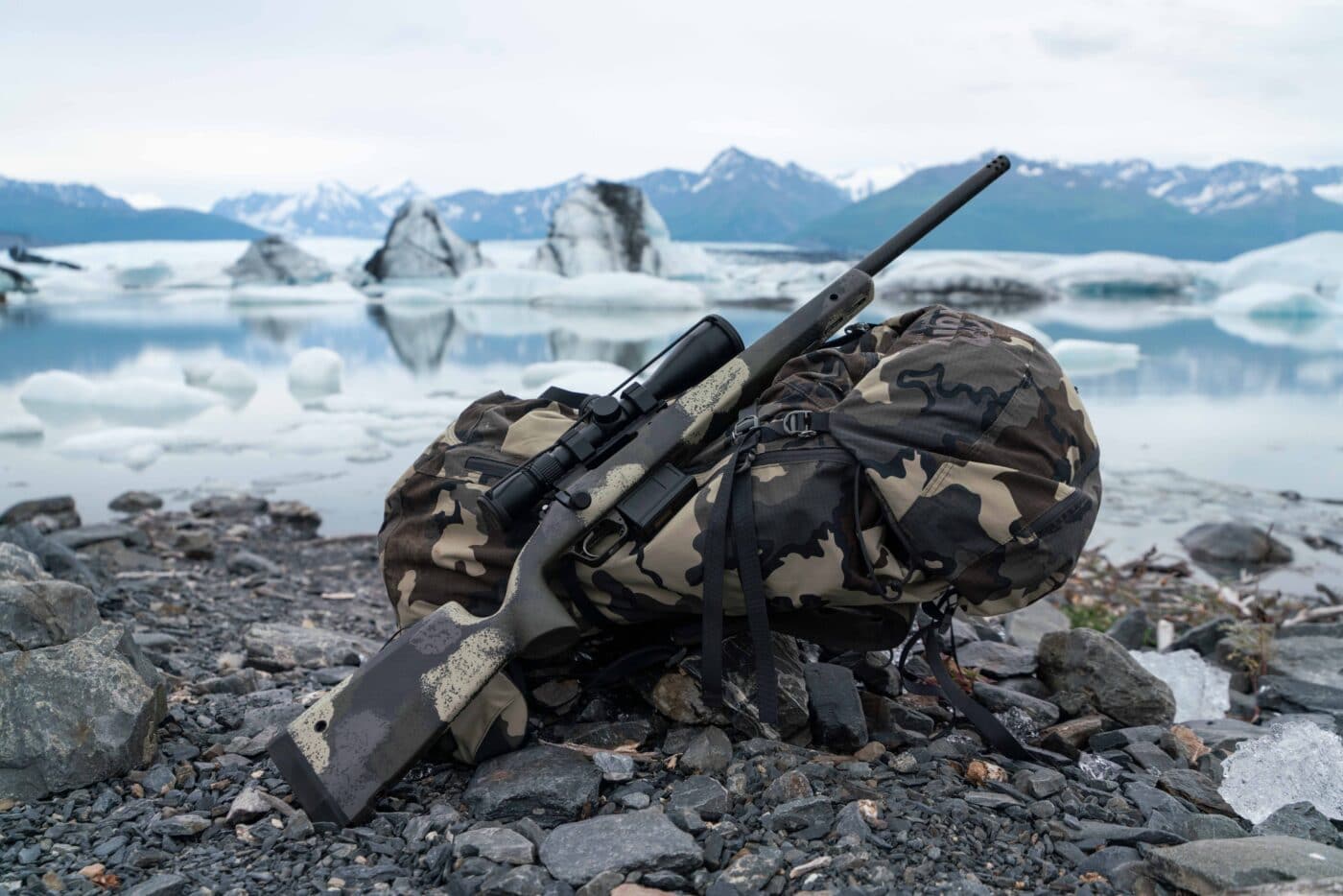 My Choice
The Model 2020 Waypoint Rifle takes on the lightweight hunting market as a strong contender for mountain hunts that require one to shave ounces from their pack. This rifle was launched in 2020 and featured custom rifle quality in a stock package, with accuracy and performance to back it up — and backed up by a .75 MOA guarantee for three shots with match-grade ammo and a skilled shooter.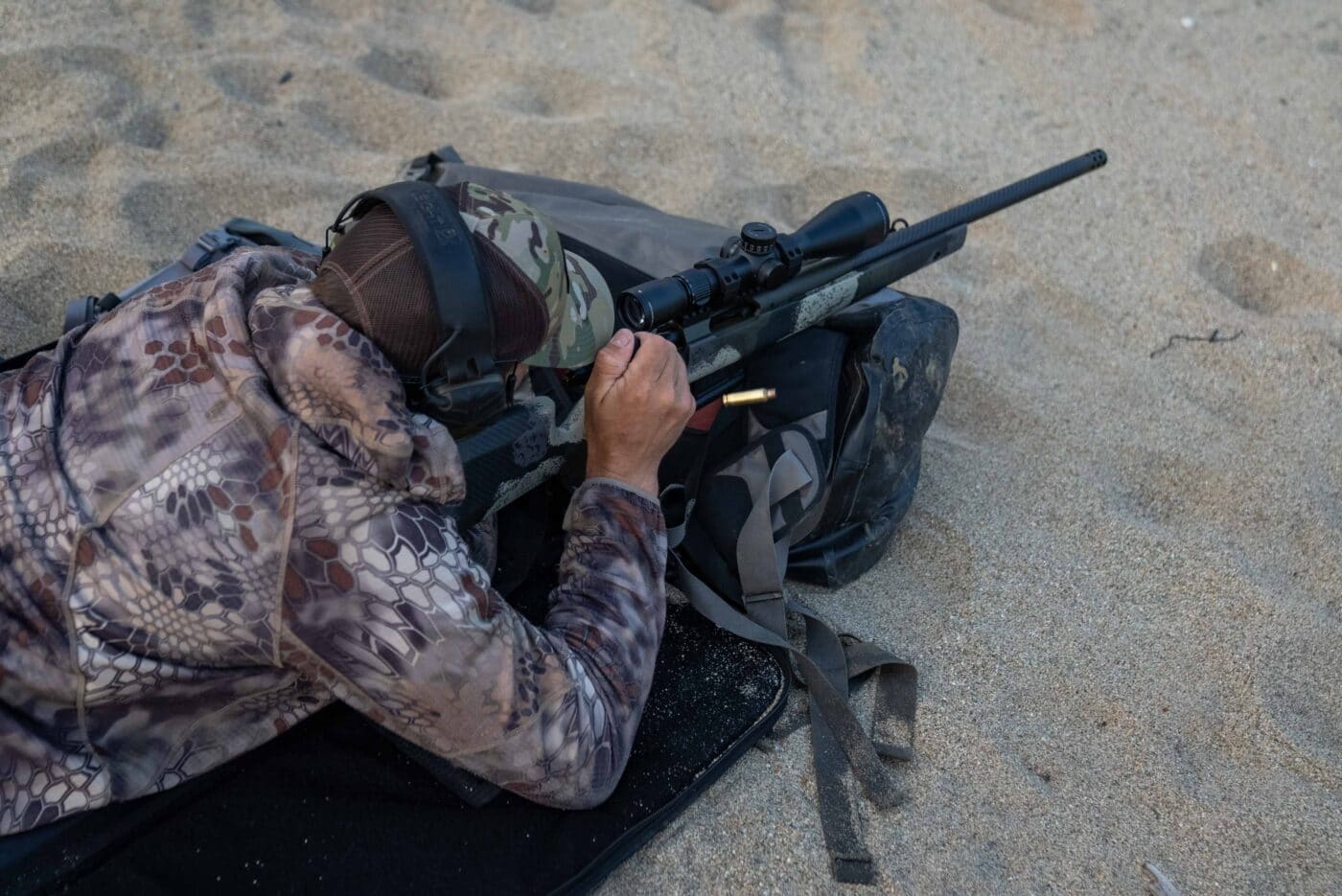 Starting at 6 lbs., 9 oz., this rifle comes with options for a steel or carbon fiber barrel (the latter was what I was using), with a price to weight trade-off. Both models feature an extremely durable and lightweight carbon fiber stock from AG Composites that is hand-laid, with an optional adjustable cheek comb. The hand-painted camo fit in well, in the variety of terrains that I was in, and camo patterns that it was paired with.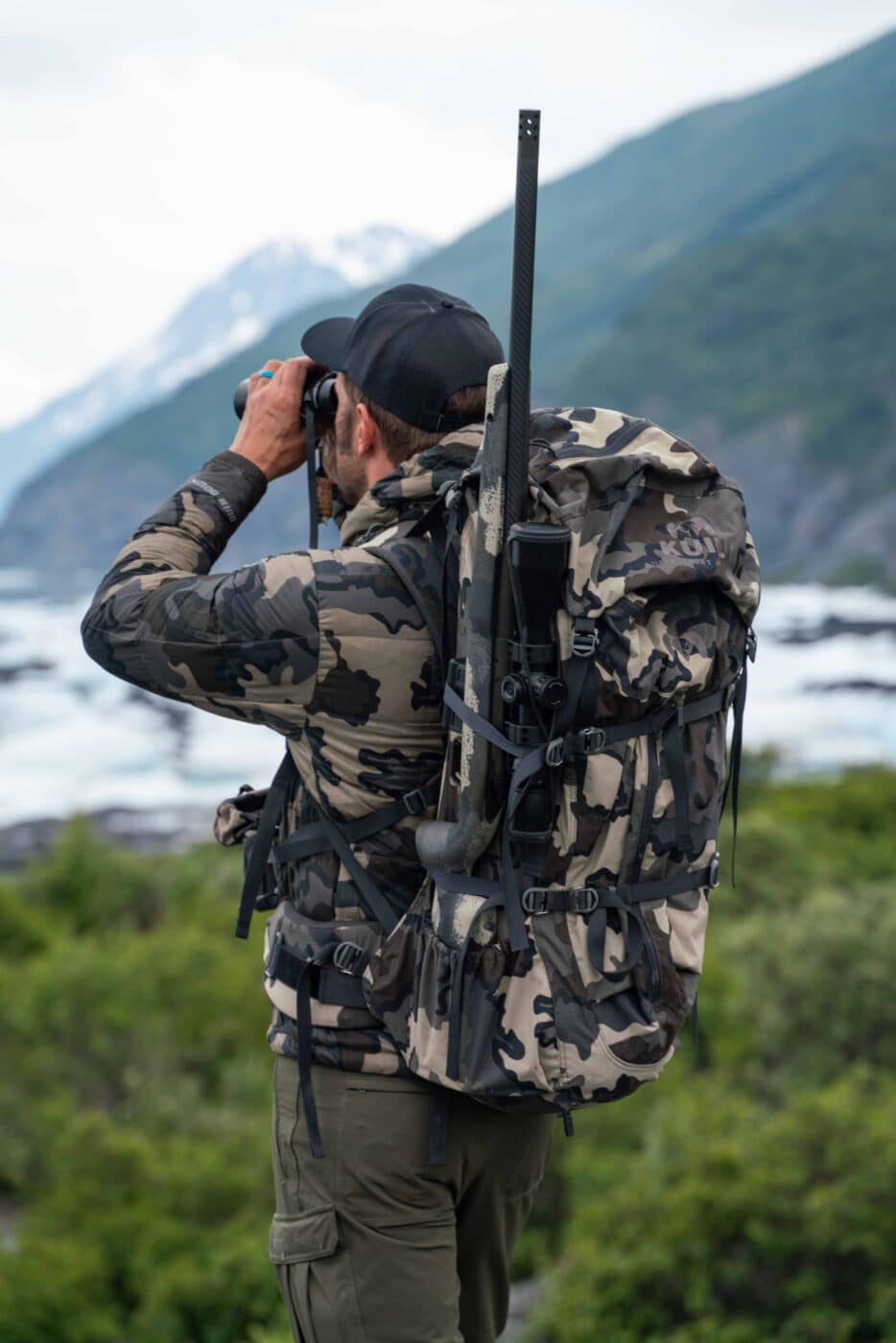 Taking cues from the AR platform, this rifle comes with five QD mounts on the stock, to adjust for comfort and convenience for carry, and I found myself adjusting it often depending on the situation. Since I was traveling through Alaska in multiple boats, planes and vehicles, the short overall length made that process very smooth and easy.
The caliber I went with for this gun was the 6.5 Creedmoor. I was very impressed with the low recoil of the rifle and, as promised, shot .75 MOA out of the box. I paired the rifle with the Vortex LHT 5-8×18 scope, which was a great fit. The Picatinny scope rail made for a quick and easy scope mounting process, and the trigger from TriggerTech was very crisp and clean, and can be adjusted if needed. I really liked the stock's large palm swell that fit my big hands well, and made it very comfortable to shoot. I had zero issues with loading and unloading, and the enlarged ejection port kept the shell ejecting reliably.
[Be sure to read more about the 6.5 Creedmoor cartridge here.]
Conclusion
I was in search of caribou while traveling through different areas of southwest Alaska, and although I was not successful in harvesting one, I was very confident in the performance of the rifle based on the shooting I did with it.
In summary, the Model 2020 Waypoint rifle had exactly what I needed for a lightweight mountain rifle, with a custom gun feel but without the custom price tag. I could see this gun being a big hit for the western hunter, packing a camp on their back, and counting ounces. I would really like to put it to the test on a Dall sheep hunt in Alaska, and I feel it would perform exceptionally well when put up against any terrain or conditions thrown at it.
Editor's Note: Please be sure to check out The Armory Life Forum, where you can comment about our daily articles, as well as just talk guns and gear. Click the "Go To Forum Thread" link below to jump in and discuss this article and much more!
Join the Discussion
Featured in this video
Continue Reading
Did you enjoy this video?
43