LaRue Tactical
MBT-2S

Trigger Review
April 1st, 2022
4 minute read
The trigger of a firearm is one of the most important aspects from handling to accuracy, especially on a precision rifle. Too stiff of a trigger, and you may input too much and pull your shots. Too little, and you might fire before you are fully ready. Everyone has a sweet spot, and that comes with training and experience to get that feel.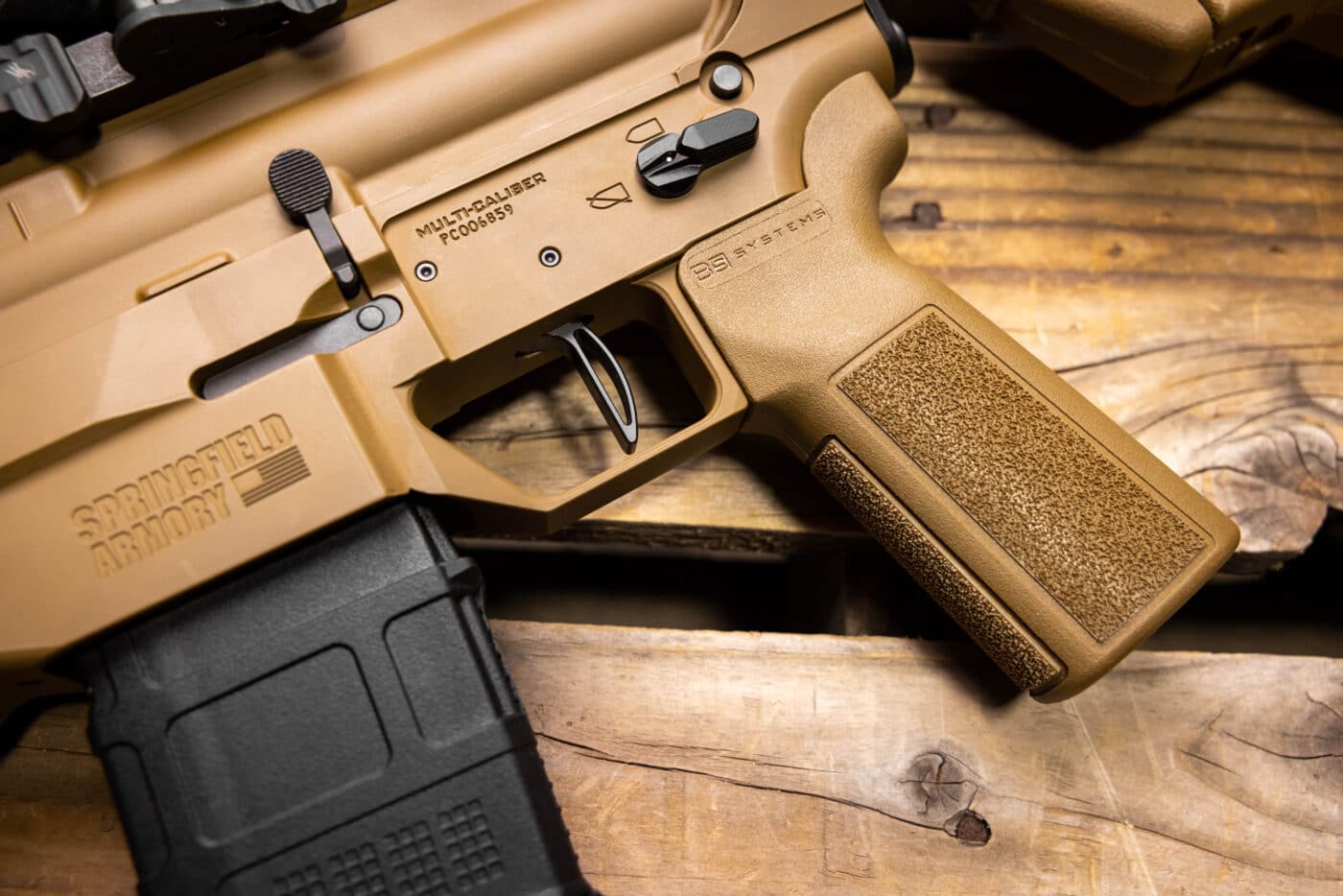 The LaRue Trigger Solution
Thankfully, Springfield Armory has taken the guesswork out of the trigger discussion with the SAINT Edge ATC Elite (don't miss the author's full review of that rifle). The ATC comes from the factory with a LaRue two-stage, straight-bow trigger. That trigger, the MBT-2S trigger, is truly a delight for the shooter.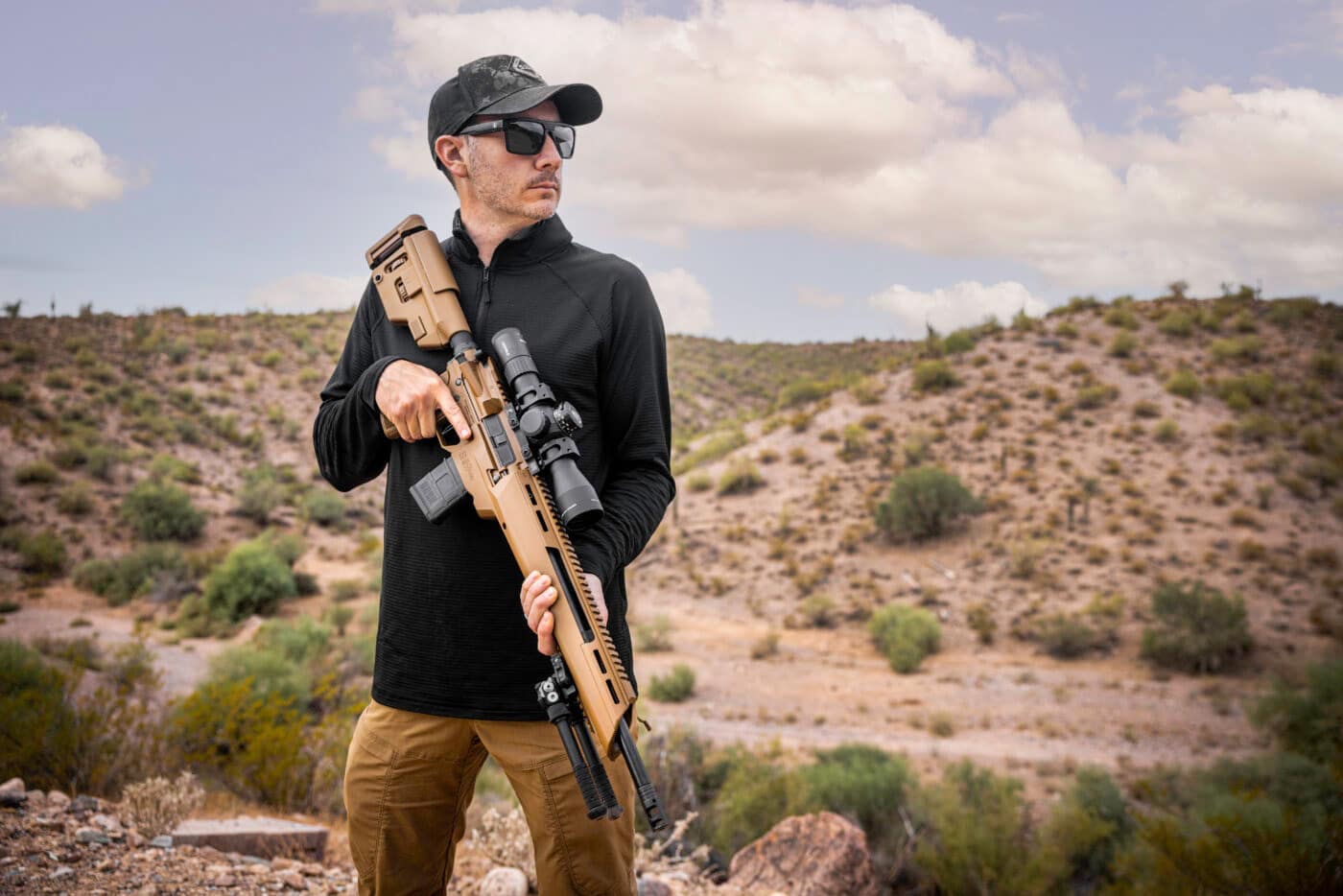 The MBT-2S is CNC-machined out of S7 tool steel for strength and durability. LaRue Tactical also makes the MBT trigger in a single-stage version as well as curved variants. These triggers are meticulously designed and built in the great state of Texas by a great group of people at LaRue Tactical.
With a 2.5-lb. first stage take-up and a 2-lb. second stage break, it's very easy to prep and then break your shot once ready. After many days on the range, I've come to prefer a two-stage trigger. In my mind, it helps me prepare for the shot twice. Once, when you are taking the time to ready your mind and body; a second time when you are ready to fire. With a single-stage trigger, I find myself having a harder time achieving top-level accuracy.
I also appreciate the flat face of the trigger, as opposed to a curve. The flat face allows for greater surface area against the finger-pad and ease of indexing in a variety of shooting positions. The result is faster and more intuitive shots. The design is also unique and utilitarian. There is no waste of materials, while also creating an attractive-looking trigger.
Range Time with the MBT-2S Trigger
So far, my only experience using the LaRue MBT-2S has been on the Saint Edge ATC Elite, but I could see myself using this trigger in most of my precision AR rifles.
Getting behind my rifle and setting the reticle on the bullseye, I take up the 2.5-lb. first stage and prepare my mind to input as little of myself as possible into the rifle. I steady and focus, begin to exhale and, on the bottom of that breath, I break the second 2-lb. stage. The shot cracks off and the impact is within the ring, but low left.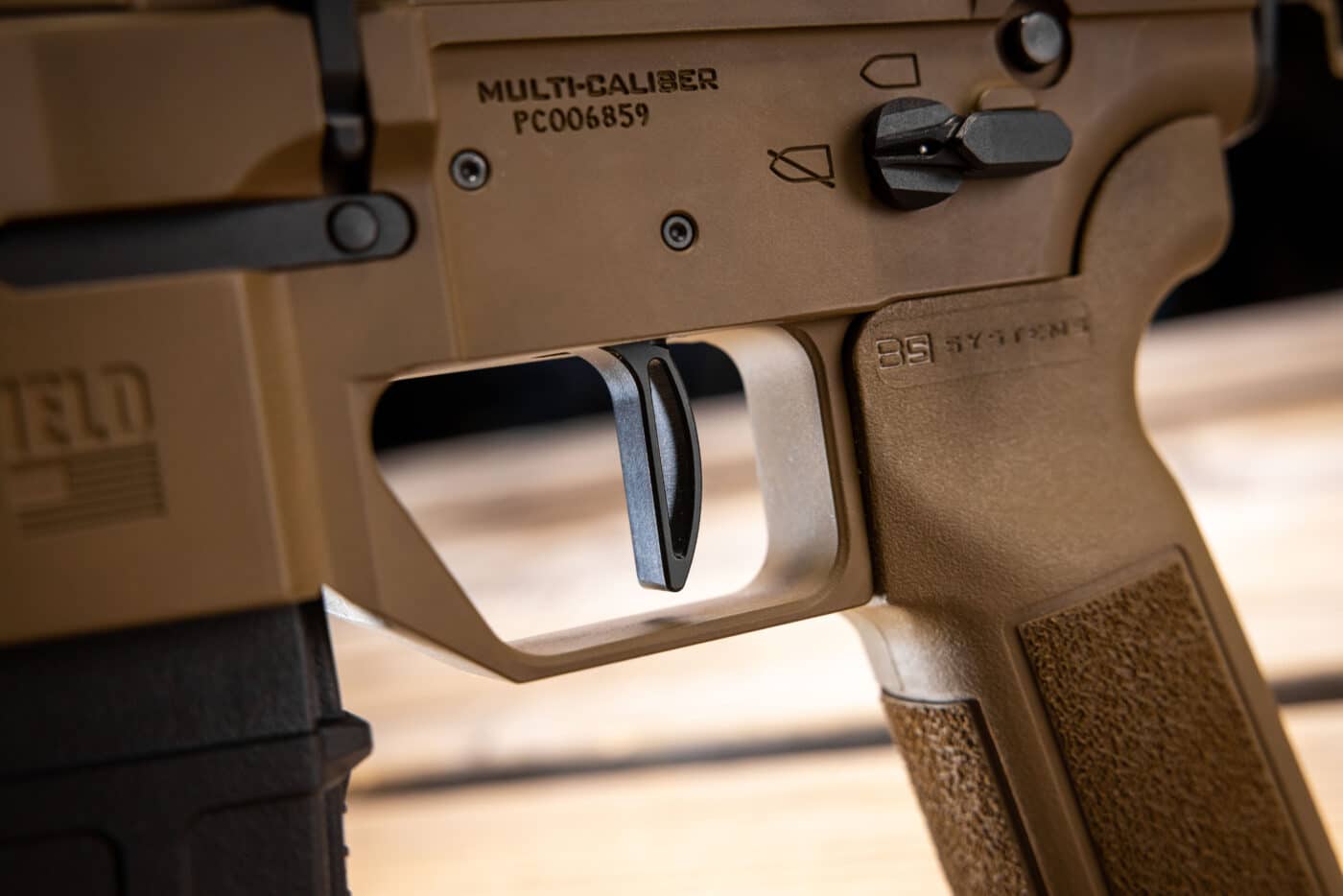 The scope was a bit off, but we are looking at groups, not optics. I reset the trigger, positive and satisfying, and it jumps forward. I take a deep breath and repeat the process a second and then a third time. I tell my spotter not to let me know the group size so I won't be distracted. I shoot my groups at 100 yards on 10X. This allows a good level of detail on the target without getting the reticle bouncing from high magnification.
Review Conclusion
I am not a PRS shooter, but I have extensive time behind precision bolt and gas guns. During my very first time out on the range with the SAINT Edge ATC Elite, my third and fourth groups were .4 MOA at 100 yards. I do attribute a lot of the ease of achieving those groups to the LaRue MBT-2S trigger. It makes interfacing with the rifle easy and natural, while also making it fun.
Editor's Note: Be sure to check out The Armory Life Forum, where you can comment about our daily articles, as well as just talk guns and gear. Click the "Go To Forum Thread" link below to jump in!
Join the Discussion
Featured in this article
Continue Reading
Did you enjoy this article?
45