Review: Versacarry Rough Rider OWB Holster for the EMP
February 5th, 2022
5 minute read
I carry a lot of different firearms in a lot of different holsters. Sometimes it gets difficult to keep track of the holster that works for the specific gun I am carrying that day. Furthermore, if you have multiple holsters for the same gun, it gets even more confusing. If you're anything like me, you have that dreaded box or drawer of holsters that you must sift through whenever you decide to carry a different gun.
I have never been a huge fan of generic, one-size-fits-most style holsters, and when I get a new gun, my next step is searching for a holster — hence, the big box of holsters I mentioned. That is just what I have always done.
When it comes to holster materials, I have tried a bunch. Kydex is fine, but it only works for that one single gun for which it's molded. Same with the hybrid-style holsters I have always used and honestly loved.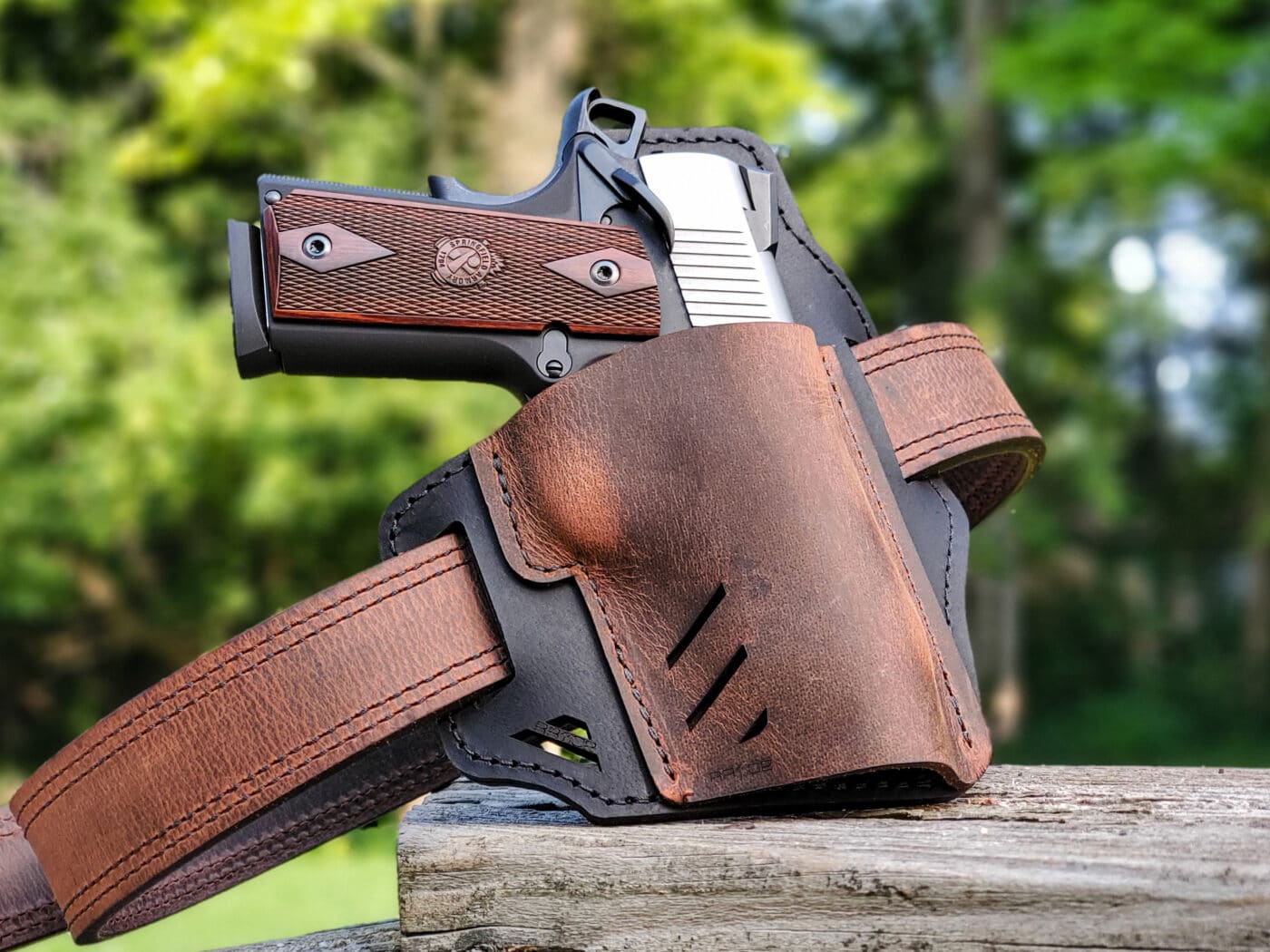 Beyond that, I really love the idea of not having 10 holsters for 10 different guns and would love to have one that fits them all. Unfortunately, I have never been able to find something that hits the mark. That was until I found Versacarry.
The Answer
In my opinion, Versacarry offers some of the most attractive-looking holsters on the market, while offering the ability to fit a multitude of guns in the same holster. Hence, the "versa" part of Versacarry.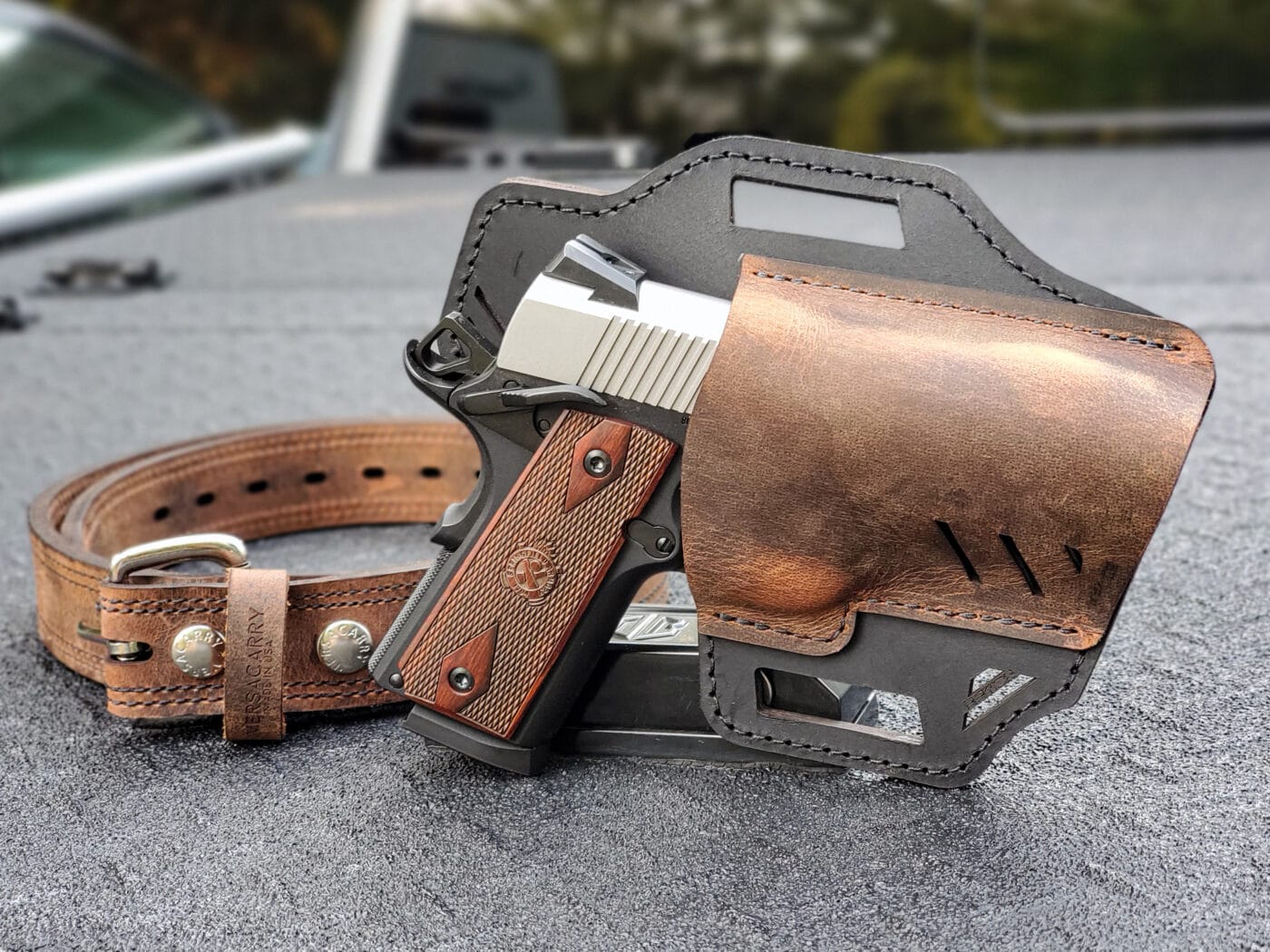 They are extremely versatile. It is all about barrel size when it comes to their fit. If you have a gun like my Springfield Armory EMP with a 3" barrel, a Versacarry holster allows you to throw a 9mm 911 or similar-sized gun in that exact same holster and carry it just the same. It really is a genius design that has really evolved over the years.
The new Rough Rider from Versacarry is no exception. The optics-compatible holster has a double-ply backing that provides exceptional comfort with industry-leading support. The black-colored back with a tanned- and weathered-looking front design creates an extremely attractive-looking holster that takes very little time to break in, unlike other leather holsters.
The Rough Rider was created using premium vegetable-tanned water buffalo leather and held together with industrial-grade bonded nylon thread. In other words, it's made to last. The holster fits any standard 1.5" wide belt, so most of your daily carry belts will fit it just fine. The loops make for a slight forward cant that aids in a clean and quick draw stroke.
I decided to pick up a Versacarry Classic Carry Belt to pair with the holster because I needed a new belt anyway, and who doesn't like matching their belt and holster? My favorite part of the Versacarry line of products is the fact they are all made right here in the United States.
Versatile Carry
The first few times I put my EMP in the holster it was very tight, and I needed to use a little force to get it all the way in. By following the simple break-in directions on the website, it didn't take long at all to break-in and offer a great fit. I was very used to Kydex or hybrid-style holsters that are designed for one specific gun, so the leather Versacarry presented me a bit of a learning curve. It just felt a little different on my side than what I was accustomed to carrying.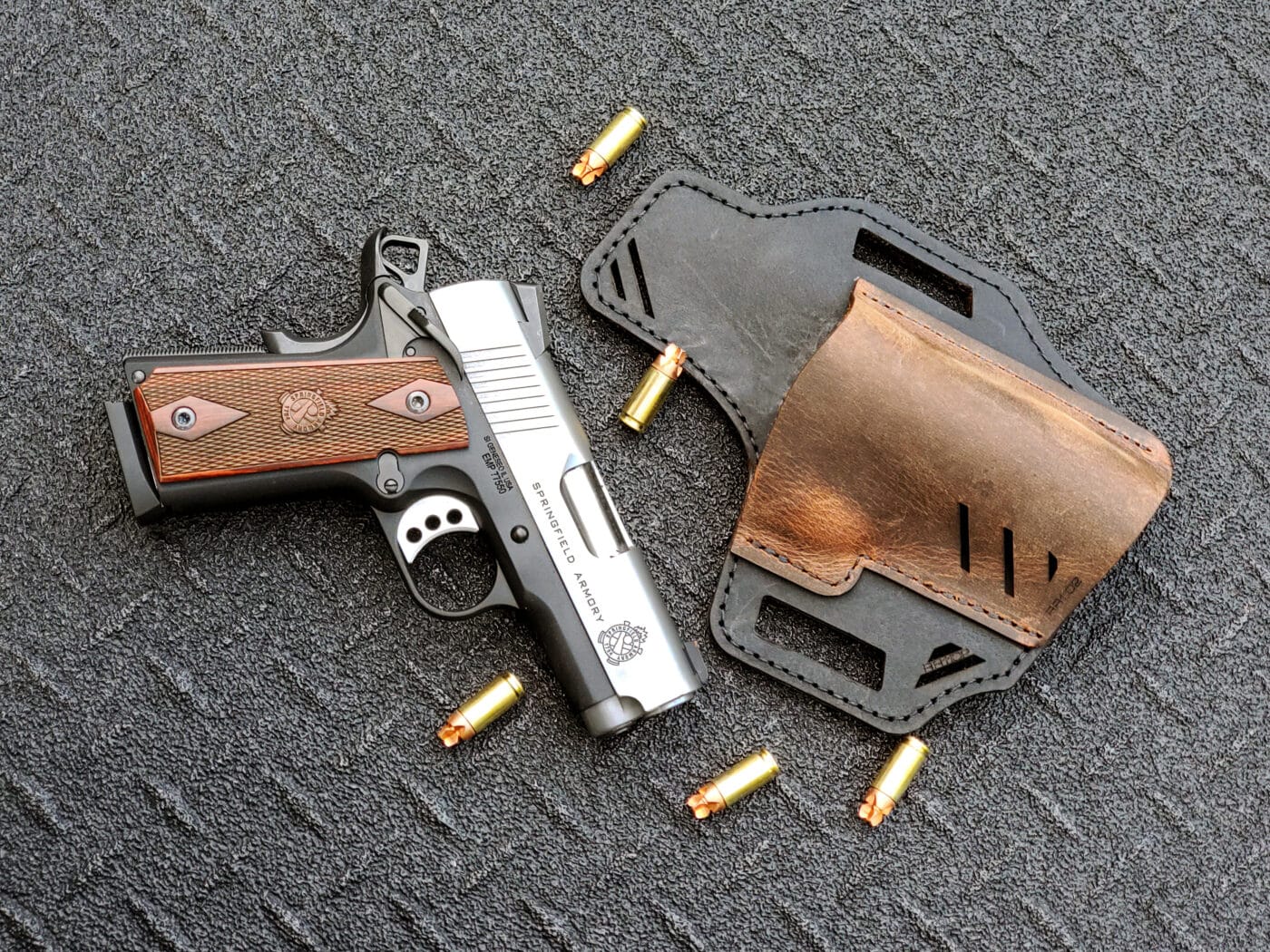 The EMP added to this feeling as well. The EMP with a 3″ barrel is just a tiny 1911, and although I am a big fan of 1911s I'm not normally a fan of carrying them due to the size and bulk. I decided to start carrying the EMP really because of the Rough Rider holster. I loved the look and had to give it a shot.
The 1911 pistol normally comes with 1911 issues. If you have ever carried one you know what I am talking about. Even if they are pint-size like the 3″ EMP, they can be bulky in the wrong holster. With the Rough Rider, keeping the EMP concealed was a breeze due to the design and cut of the backing, which keeps the holster and gun extremely close to the body while keeping the entire package comfortable.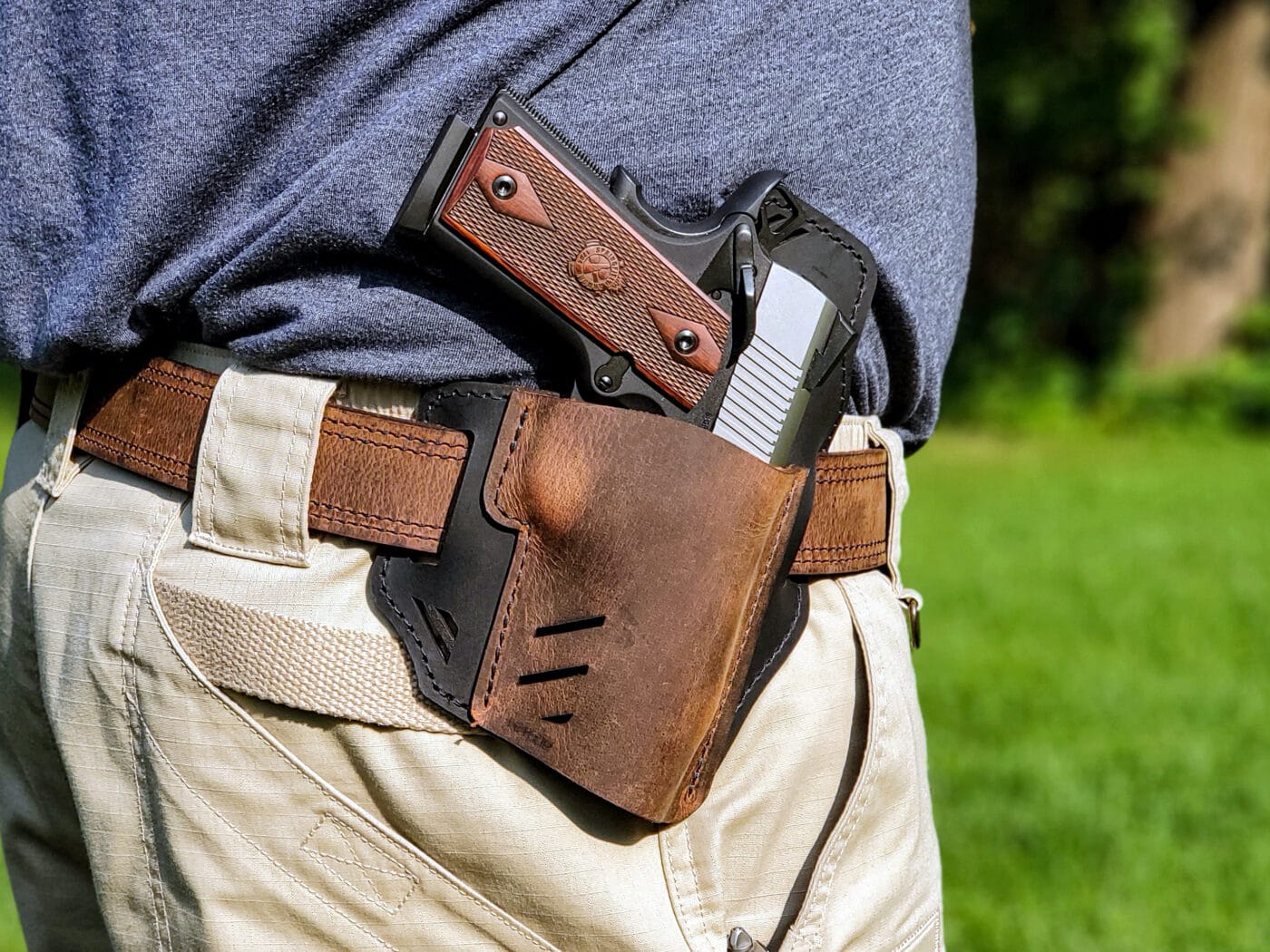 Drawing from the holster is very natural and feels better every time you do so. It's like that pair of cowboy boots you have had for years. At first, they were stiff and uncomfortable. The Versacarry Rough Rider was a bit like this at first, but it broke in soon and was fitting like a glove.
Conclusion
As I stated before, I've never been a fan of the one-size-fits-most holsters, but the Rough Rider from Versacarry has changed my mind. With a price of only $54.99, you get a top-quality, American-made product that will work well with a variety of different guns you may carry. This makes it much easier to stay safe by carrying every day, and also might just cut down on the size of that box full of holsters!
Editor's Note: Please be sure to check out The Armory Life Forum, where you can comment about our daily articles, as well as just talk guns and gear. Click the "Go To Forum Thread" link below to jump in and discuss this article and much more!
Join the Discussion
Featured in this article
Continue Reading
Did you enjoy this article?
64